Wait... 'Are You Afraid of the Dark?' Had a Mini-Reunion?
There has been a recent 'Are You Afraid of the Dark?' reunion... of sorts.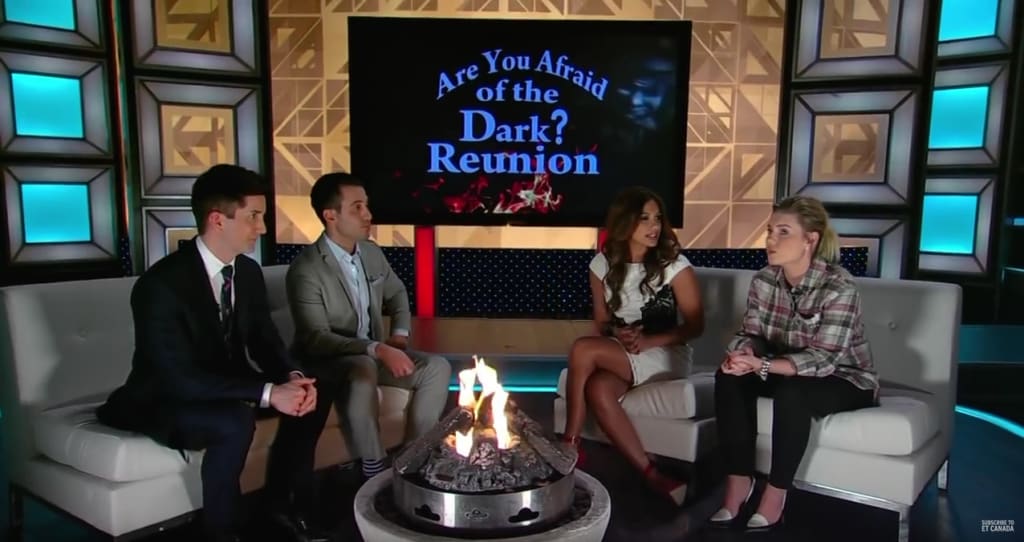 Fans of the 90's Nickelodeon Tv series, that helped scare the crap out of a generation of kids, have been crying out for a revival/reunion for quite sometime. I count myself firmly as one of those FANATICS! (quiet Matt remember the restraining order) so imagine my surprise when I found out there has been a recent Are You Afraid Of The Dark? reunion...of sorts.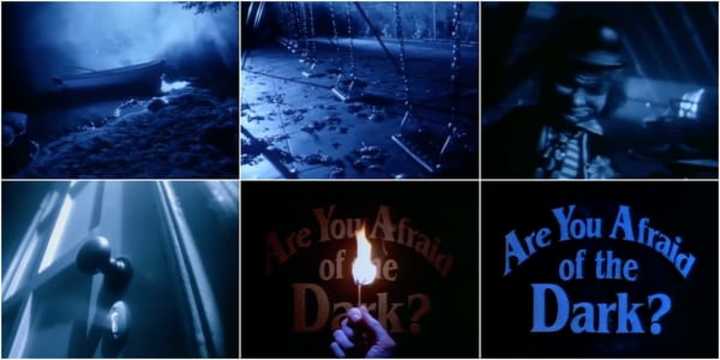 It's not hard for me to explain why I (and so many others) loved the show so much, I was already turning into a massive horror fan through my childhood love of the Ghostbusters Movies and the cartoon series. So when this show aired after school on Nickelodeon I was already on that wave length of getting scared for fun.
So for the past few years I've wanted to see a reunion or documentary of some sort that dealt with the impact of the show that gave so much to me growing up. It seems I've FINALLY found what I wanted.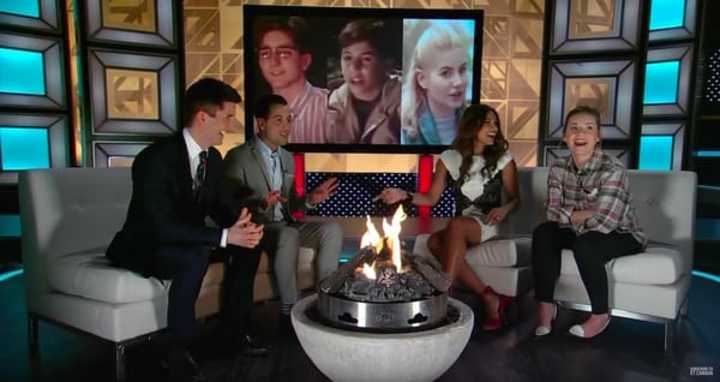 Three of the original stars of the show Ross Hull, Daniel Desanto and Elisha Cuthbert met on ET: Canada Network to discuss the show, here's the short interview below.
Great to see them back in one place and they seem to really have an affection for one another. Ross and Daniel played brothers on the show and it looks like they still regard themselves just as close in real life.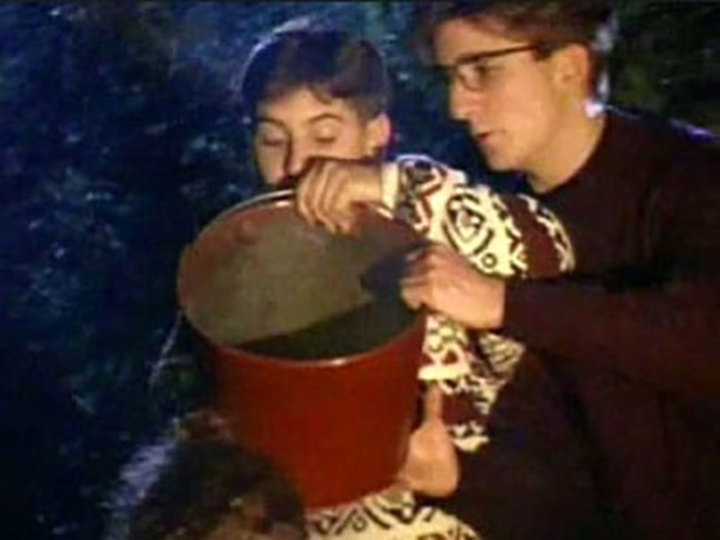 Elisha Cuthbert became a regular on the show in it's later season revival and also starred opposite Ross and Daniel in a special Are You Afraid Of The Dark? Tv Movie 3 parter called 'The Tale of the Silver Sight' (It's on Youtube so go watch it).
Sounds like she enjoyed her time as a member of the midnight society and looks on the show as a BIG stepping stone for her acting success. It's not surprising she went on to become a "scream queen" in movies like House of Wax (2004) and Captivity (2008).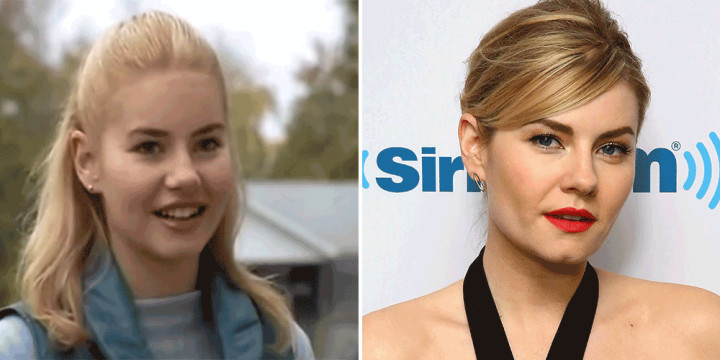 Ross Hull has even created his own YouTube Channel which is called simply "GuyFromThatShow" and has made a full documentary looking back at his character and the following it still attracts today. You can Visit his channel HERE.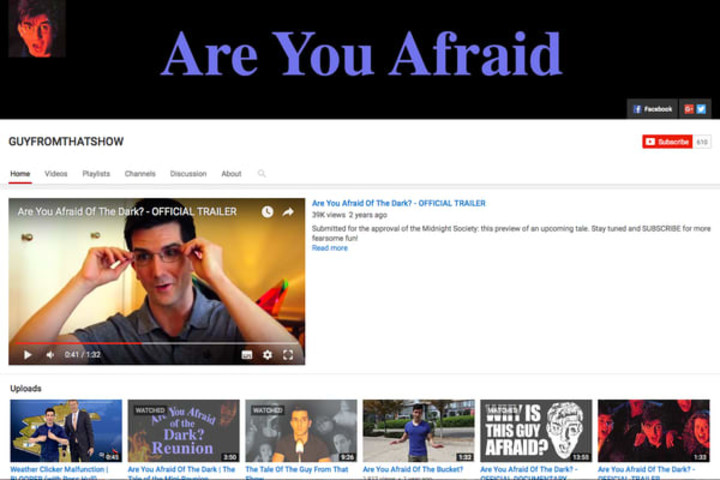 AND!
Why not check out Ross's Full Documentary here for more while you're at it?
So while this is a fantastic find and great to see the stars that I grew up watching almost everyday after school, I'd be a liar if I said that was all I wanted to see. I mean where are the other stars of the hit show? And why haven't we had an "Official Making of Documentary"?
In this day and age of online streaming I'm sure some giant like Netflix or Amazon could quite easily get something put together for the fans. The original writers of the show will be extremely proud of this award winning series and most of the stars would no doubt like to reminisce about their youth (who doesn't).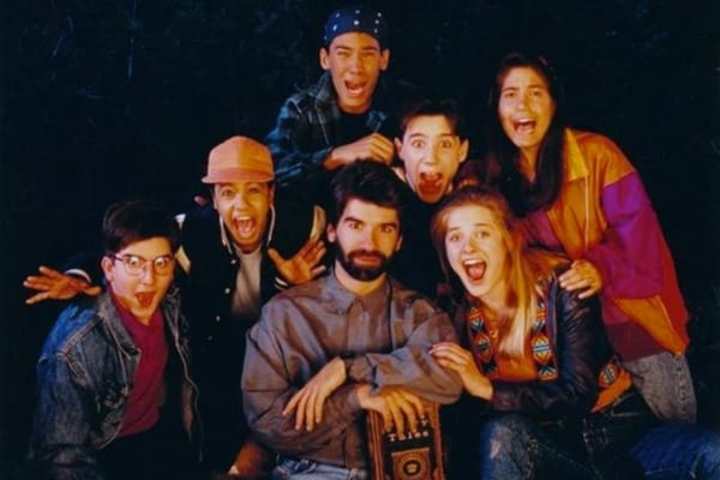 Seriously ANYONE who has any contacts involved in the original show or perhaps has more influence than I should please share this article and PROVE that there is an audience for this show and that we're crying out for MORE! And while you're at it, can we have an all new crisp DVD transfer?
Let's make it happen, guys.
tv review