Very scary true story
Horror Story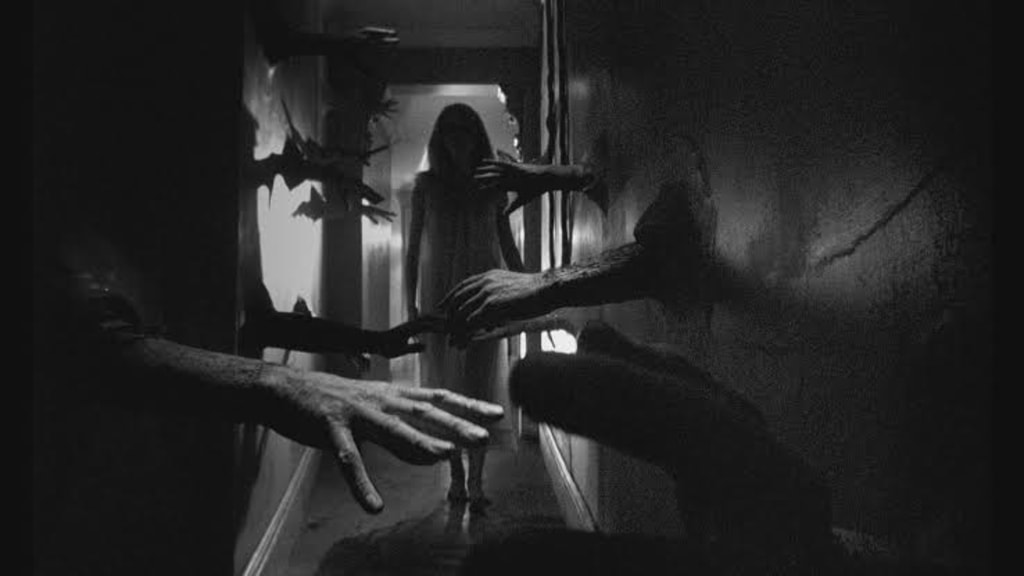 Ho rror Story: Very scary true story
Today, the story that I am going to share with you has happened to one of my friends Rohan.
Before I proceed, let me tell you that this story is very scary, it can also frighten you, so do think once before reading.
So let's start…
After completing his engineering studies, Rohan got the job of a computer operator in a company, although many people worked in that company, but Rohan's friendship with only one fellow was Kishore.
Gradually, their friendship became so deep that both of them did not even come without each other.
One day Kishore asked Rohan to come to his house, but Rohan's father was ill, so he refused and said that I will go to your house another day.
A few days later Rohan left the company because he got a good government job, whose salary was more than before.
It had been a long time since Rohan left the company (about 2 years) that Rohan and Kishore had not even spoken to each other.
One day Rohan was sitting in his house and he remembered the teenager and thought of going to meet her. Where Rohan and Kishore used to work earlier, Rohan went to the same place to meet Kishore, but he came to know that a few days after he left his job, Kishore had also left his job and went to his village. Kishore's village was named Pipri, which is in Rajasthan.
In the same company, there was another person who worked as Kishore's roommate named Ravi. Rohan asks Ravi for Kishore's home address and after getting the address, Rohan takes the evening bus and sets out to meet Kishore.
There was no direct bus to Kishore's village, so the bus took Rohan to a secluded place from where Kishore's village was around 10 km.
No one was seen in the vicinity where the teenager had landed the teenager, there was silence far and wide, it was 1 pm.
Rohan was scared but still he dared to walk towards the village, in so much he heard the sound of someone walking from behind, he was not daring to look back but still he looked at him. An ordinary person appeared and seeing whom Rohan's fear decreased slightly.
While walking, the person behind him came in near Rohan and started walking with him, Rohan again started getting scared but when he looked at his face, he was his friend Kishore.
Seeing Rohan Kishore said, what are you doing here? So Kishore said that Ravi had called me and told me that you are going to come, so I went to pick you up.
Rohan did not feel the matter and he asked Kishore how do you know that I am going to come by night bus. Kishore cut his talk and asked, "Tell me how are you and how are everyone at home?" And in the wake of the recent situation, Rohan forgot to ask how the teenager came there.
The two proceeded by talking, Rohan was very hungry and he asked Kishore that brother there is no easy way from here so that we reach the village quickly.
Kishore said that if there is a path which passes through the fields but it is a very scary and dangerous path, it is not good to go there.
How is Rohan saying misguided talk, fear-nothing happens, all these are only talk, and due to Rohan's insistence, both of them started going through the same farm.
On the way to the farm, Rohan was very scared inside because he was looking at the teenager again and again but he could not see the face of the teenager in a clear way. Meaning the face was visible but due to the darkness, the picture of Kishore's face could not be created in Rohan's mind.
While all this was going on, Rohan started to hear the sound of a third person walking from behind, along with the teenager stopped speaking, he was walking as if a living corpse was moving.
Yet Rohan continued to dare in some way, went a little further and found a peepal tree where his friend Kishore had left him and disappeared somewhere and saw his eyes on a piece of peepal tree on which a woman was sitting with her hair scattered.
Seeing this, Rohan got scared and in the blink of an eyelid, the woman stood in close proximity to Rohan and now she also had a child in her hand whose head was chopped off. Seeing this view, Rohan fell down unconscious.
After a while, when he came to his senses and opened his eyes, the teenager was standing in front of him, Rohan gasped fearfully, told the teenager all the things and asked where did you go.
Kishore said that I had gone away with some work and there is no one on the tree, it was just your fear. And both started moving forward.
And now Rohan was told very clearly and it was visible that the woman was walking along with him and Kishore but due to fear nothing was coming out of Rohan's mouth, just the name of God I kept walking and thinking that today my death is confirmed, there is no one to save me and the teenager today. Thousands of such thoughts were coming.
Moving a little further, he saw that the child who was with the woman is now sitting on the shoulder of the teenager whose head is hanging backwards, Rohan shouted loudly - looking at the teenager who is sitting on your shoulder so much It seems that the teenager has no face.
Seeing this, Rohan ran away from there screaming loudly and kept running till he reached the village where the teenager lived.
Seeing this condition of Rohan, the villagers asked - what happened son, why are you so nervous?
Rohan told the villagers gasps and gasps.
So the villagers told Rohan that Kishore was married and had a small child. One day, when the child's health worsened, Kishore and his wife were going to the hospital with their child by the way of that farm and A pillar of electricity fell on him, causing his child's head to be cut off and all three of them died.