Truly We Must Thank Chris Rock for Not Only a 'Saw' Reboot, but so Much More
A continuation of a theme very much still present in the horror genre: COMEDY!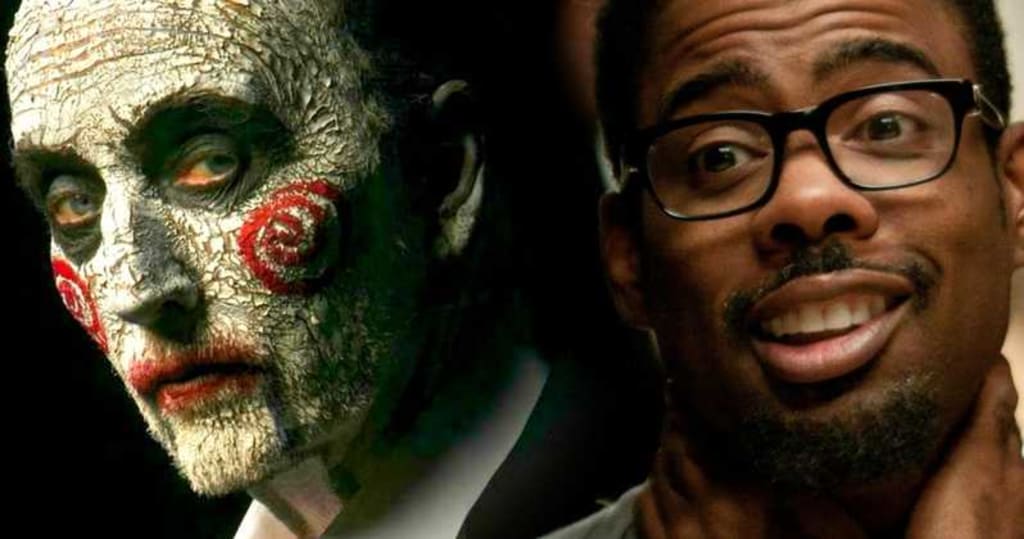 At least, we think. After all, any horror freak would do a double take knowing that, not only did one Danny McBride star in the recent Alien feature, ALIEN: COVENANT, but also executive produced the recent HALLOWEEN, with Blumhouse, Carpenter, and iconic Jamie Lee Curtis. What's shocking about that is Danny McBride is not exactly known for horror! And neither is Chris Rock.
In a way, it's a bit of a shocker that the franchise known as 'SAW' will be remade by—yes, indeed—CHRIS ROCK.
So you're seeing the theme here. Comedians are taking over the horror genre. That, of course, may not be a bad thing.
Here's some background for you, just so we're clear. Chris Rock's edition to the franchise won't be a sequel. It will be a remake. That right there is telling. And what's more interesting is that Rock's remake seems to be described as something like "Saw on steroids," which if you've seen any of the previous films, you'd think that steroids wouldn't be necessary.
Freakishly, the plot synopsis has already been laid out, and it's a doozy. You wouldn't believe that out of all character actors imagined to support Rock's own portrayal (and, yes, Chris Rock will actually star in the film) as a police detective (Rock as a police detective??) is none other than Samuel L. Jackson as Rock's character's father.
Yes, indeed. Muthaf*ckin' Nick Fury will be Rock's father against freakin' Jigsaw.
Mind = Blown: This New 'SAW' Film Just Might Blow People Away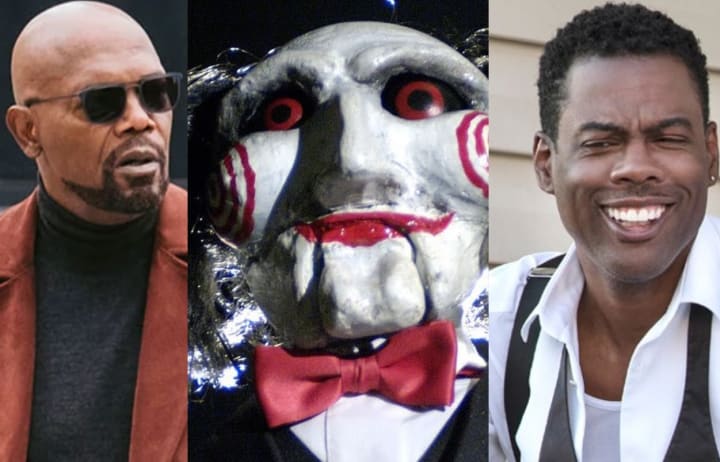 Or it might not. Who knows. The fact is there is a lot of backing for this, given the re-imagining will be directed by the man responsible for three of the most successful SAW films in the franchise. You'd be surprised to know, however, that Chris Rock actually penned the story along with Pete Goldfinger and Josh Stolberg. The comedian is also executive producing the flick, alongside original creator James Wan and Leigh Whannel, which as you know that's a duo pioneering the age of the horror genre in ways that would make your skin prickly.
It truly makes you think this is indeed legitimate. And it could be quite scary. How so? The sequel (excuse me... Remake), given it's 'Saw' on steroids will amp up the violence and terror, with traps even more devious than ever before. Clever clues and fierce suspense will up the ante of a franchise notorious for making audiences not only bite their fingernails, but question reality as well as the mystery feature that made SAW so remarkably alluring.
You're Undoubtedly Seeing a Pattern Here, for Sure—Horror and Comedy Go Together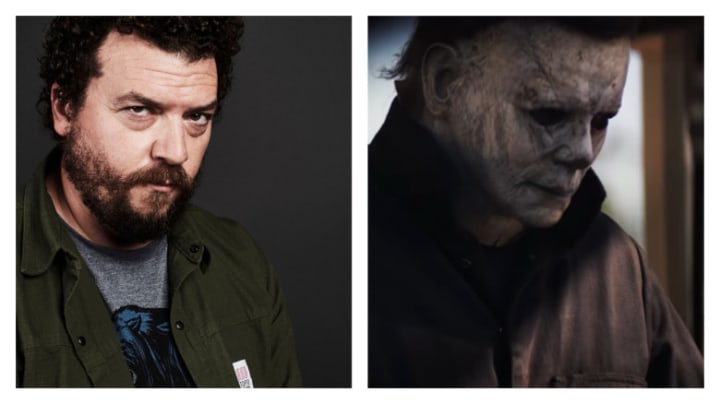 After all,Halloween Kills and Halloween Ends were recently announced, and yes Danny McBride's back on the saddle for those.
Oddly enough, though, the horror feature hinted at literally nothing associated with comedy. But you have to wonder... does the storytelling benefit from comedic nuance? Perhaps. And maybe that's what draws the comedian into the fold of terror in a way that only benefits the genre. Admit it: you grin cheekily in a few very short scenes for some of these horror films, even the most gritty Blumhouse features.
Look at how Nightmare on Elm Street benefited from it. Wes Craven himself was a fan of molding the two 'genres' into one thanks to Scream, making horror comedies a bonafide legitimate sub-genre. We saw it with Get Out, too, although Jordan Peele even had his reservations of the film getting a nom for "Best Comedy" at the Golden Globes, let's be honest here: that film certainly had its subtle tropes of comedic themes, and it only bolstered the effectiveness of a story so ingrained in petrifying culture.
The fact is sometimes screams of terror work even better when we laugh about it only seconds later. It's almost like sprinkling salt on a watermelon. Taste has been amplified by ten.
The mystery here, though, is we're thinking this 'SAW' reboot may not have much comedy in it.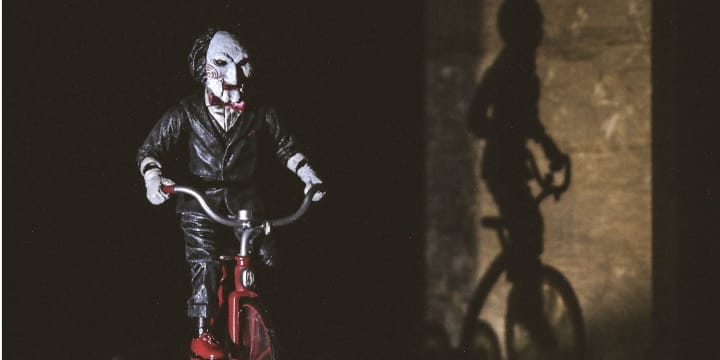 Review again the billing for this.... ('Saw' on steroids). We're talking suspense, terror, mystery, fear. This will undoubtedly be very much like Alien: Covenant. A true bloody gut-fest of gore, and apparently that's right up Chris Rock's alley.
The Saw reboot will bring the nightmares on May 15, 2020, and definitely stay tuned with SCARY HORROR STUFF for more updates. This feature just might break the mold even more and show you just how impossible the horror genre can possibly be. Comedians will kill it not only with laughs, but shrieks of terror, perhaps? We shall see.

Pierre Roustan, Author of THE CAIN LETTERS and SCARY HORROR STUFF!
I am an author, adventurer, and father, living with my wife, four daughters and one son in Grand Rapids, Michigan. I've trekked through tundras, waded through swamps, wandered through deserts, and swam in the Great Barrier Reef.
See all posts by Pierre Roustan, Author of THE CAIN LETTERS and SCARY HORROR STUFF! →