'The Walking Dead:' What Rick Grimes' Last Episode Means
'A Walking Dead' Without Rick Grimes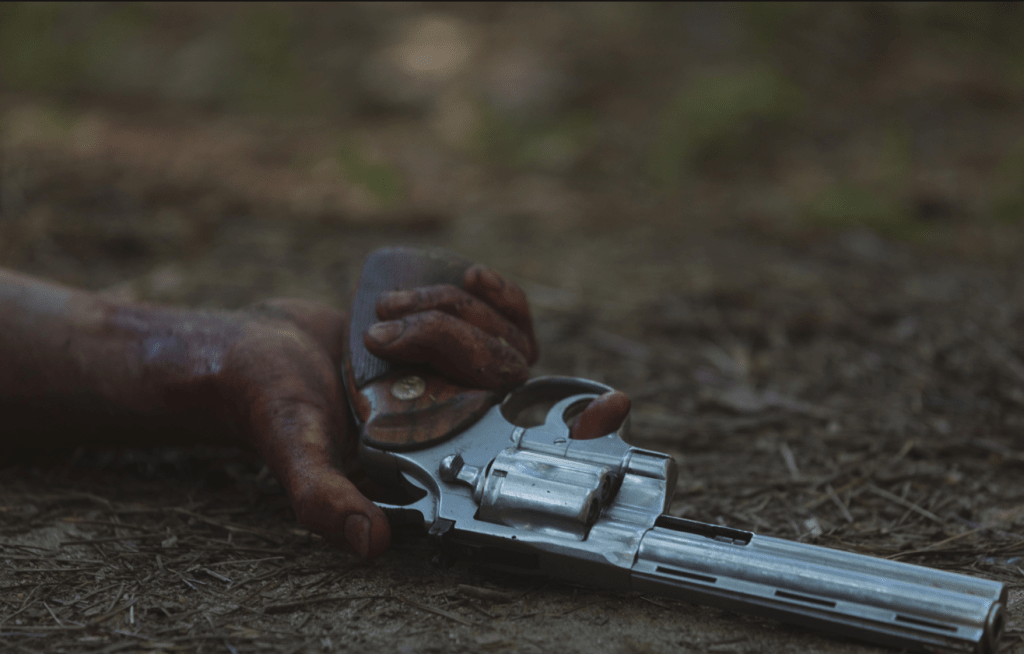 The Walking Dead has done the impossible. When news released that Andrew Lincoln would be exiting The Walking Dead, I was skeptical on how intrigued I would be in Rickless Walking Dead. Yet, after last night's episode, the show has found its' momentum once again. I hope I'm not jinxing it though; considering I'm basing that opinion on the idea that the last two episodes were really great and the trailer for what's to come in the next three episodes is epic.
If you haven't seen Rick Grimes' last episode, there's spoilers ahead, so definitely watch it before reading this article.
"What Comes After?" (Get it? That was the title of Rick Grimes' last episode.)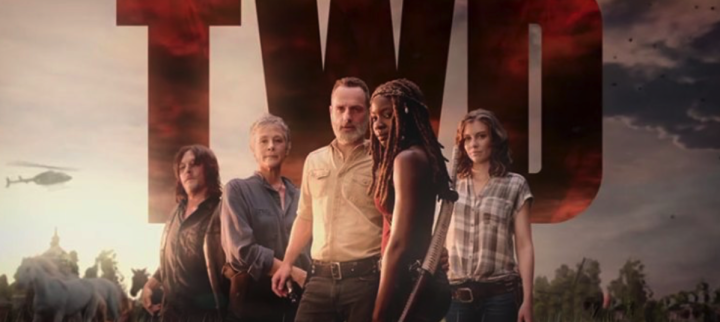 The Walking Dead is about to do something really game changing for the series. As seen at the end of Episode 5, Judith has grown up drastically. This is because Episode 6 will take place 6 years after Rick Grimes' exit. That's the biggest time jump the show has ever done, especially between episodes that aren't finales or premieres. Thus, there's three major things that I want to discuss:
What's Happening with Rick Grimes
Details About the Six-Year Time Jump
The Walkers
What's Happening with Rick Grimes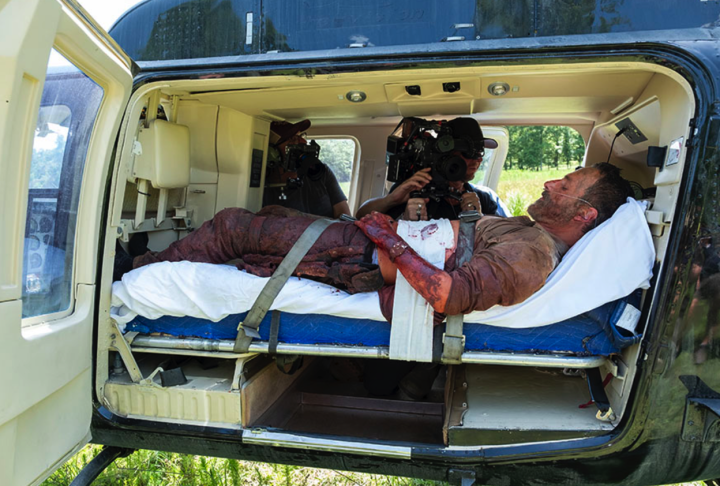 To start off, I would like to say that Rick Grimes' final episode has to be one of the best Walking Dead episodes to date. It hit all the right marks in story, drama, cinematography, music, action, horror, and nostalgia. "What Comes After" was a masterfully done episode, that leaves Rick Grimes in an intriguing new situation.
After blowing up the bridge, and being saved by Anne's mysterious "A" helicopter, where does this leave Rick Grimes? Well for the most part, that's unclear. What is known though, is that this is the last time we'll see Rick in the main show, but it isn't the last time we'll see him on TV. Scott Gimple announced on Talking Dead that they're making a trilogy of movies starring Rick Grimes. When talking to Entertainment Weekly, Gimple had this to say:
"It is really important for the audience to know that we are going to be continuing to tell the story of Rick Grimes in these AMC Studios original films. We don't want this thing to be like, "Oh, well, he'll be back on the show any moment now." We are telling Rick's story in another medium, and it's going to be these AMC Studios original films. They're going to be on AMC, most probably. They're centered around Rick Grimes. We're going to tell the story of what happens after that helicopter flight, and these are going to be big, epic entertainments. Each are quality films. That's what's been happening in the industry. We've seen Netflix make these, basically, studio films for people to watch in their homes, and we're going to be doing the same sort of thing here."
So fans can expect to see Rick Grimes in a larger form of entertainment than we're used to. In my opinion, this seems like a really interesting idea if it's done correctly.
Details About the Six-Year Time Jump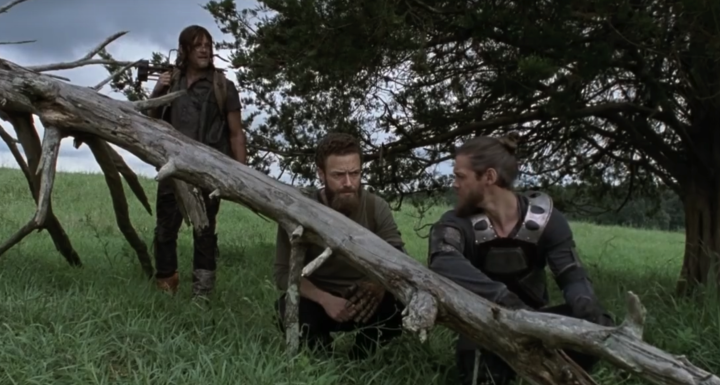 There's not really a lot to say other than it takes place 6 years later. What makes this a major topic for discussion is how the writers handle this. There's a lot of plot points that are introduced in the beginning of this season, such as the Saviors failing to comply with the other groups. I highly doubt it'll be an issue 6 years later, and if it isn't then how did it get resolved? The point I'm making is, I don't want them to throw away an idea after spending 4 episodes on it because it'll make those episodes seem meaningless in the long run.
Judith Grimes seems to be taking Carl's role from the comics, which is interesting. I've seen some people really against that, but I personally enjoyed her introduction at the end of episode 5. Carl's arc in this storyline of the comics is a major one, especially in regards to Negan; and by what was shown in the trailer, Judith will be carrying that relationship out. So it's unfair to already judge the actress, I'm going to give her a chance.
Lastly, Lauren Cohan, or better known as Maggie Rhee, will be exiting the show in this next episode. Maggie will not be around after this time jump, but it's unclear if they'll show her leave in a flashback or just imply she left a while ago. Lauren Cohan reportedly has a contract to appear in 6 out of the 8 episodes in this half season, so we might see her farewell, but we won't know for sure until next week. Whether or not she returns is up to actress since she's starring in a new show, Whiskey Cavalier, and might not have time to return to The Walking Dead. Therefore, go into this next episode ready to say goodbye to Maggie Rhee.
The Walkers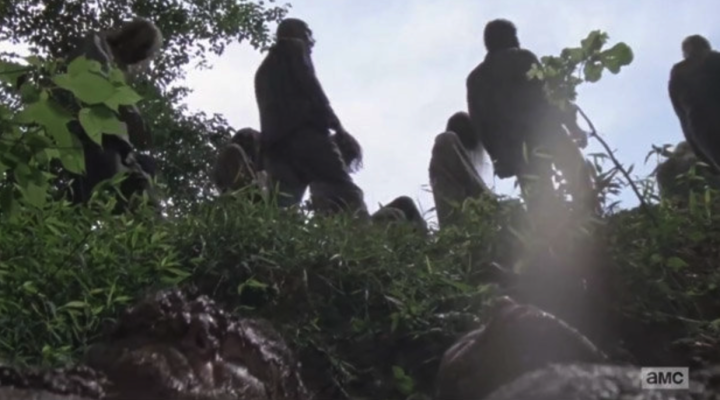 If you saw the trailer for the next 3 episodes, you'd know that the walkers are acting a bit usual. They're moving funny, there's a lot of them, and they're talking. If that's all you want to know, then skip to the final verdict section of this article because I'm going to spoil what this means from the comics. DON'T READ THIS NEXT PARAGRAPH...
Okay, so if you want to know or already do know, those aren't walkers. They're a group called The Whisperers, and they take the guts trick a bit too seriously. Remember how the characters would rub guts on themselves to walk among walkers? Well The Whisperers take inspiration from the Texas Chainsaw Massacre by wearing walker skin as suits. Thus, they're not only able to walk among the walkers, but also lead the walkers in any direction they want.
After San Diego Comic Con, Oscar nominated actress, Samantha Morton, was rumored to be cast as Alpha; who is the leader of The Whisperers. This was later confirmed by Walking Dead creator Robert Kirkman through a tweet. So expect a new terrifying group of villains.
The Final Verdict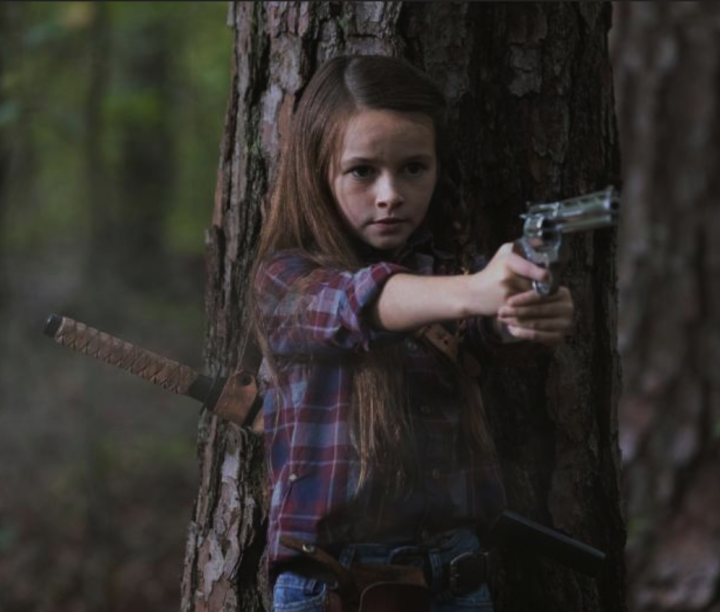 Many people, including myself, expected The Walking Dead to be negatively affected by Rick Grimes' departure from the show. I'm happy to say the opposite has happened. The Walking Dead hasn't lost something, instead it's grown bigger than it's ever have before. For the first time in awhile, I'm excited for what comes after...
(Here you can find posts that'll link you to more articles I've created and it'll keep you updated on future articles. It's also a place for you to respond to content, allowing you to also voice your opinion, and even request me to talk about a topic of your interest. It'll be fun!)