The Plan
Will vampires strike back?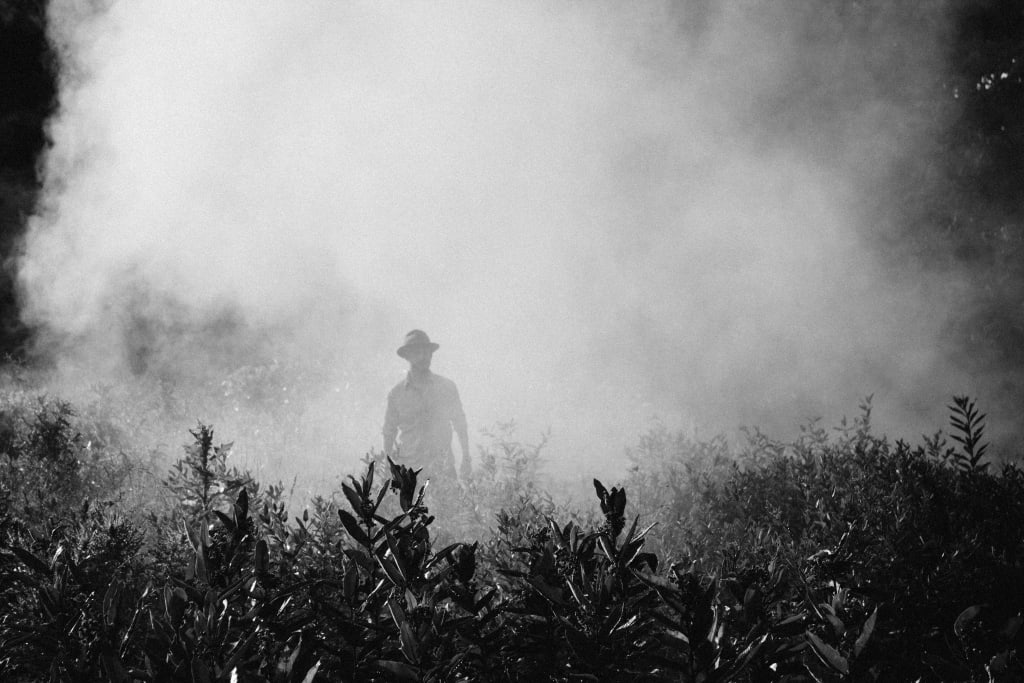 Photo by Elijah Hail on Unsplash
It has been nearly a month since the guys and Irene had gone after a plethora of vampires. Much has happened since then. Jimmy and Irene exchanged their wedding vows. Mark decided to drop out of law school and pursue a career with the city's transit system. George and Marcel decided to share the cost of a new van. Together, they agreed that this new vehicle would be fully stocked with what they considered to be the best weaponry in their war against the supernatural. The gang got together one Saturday night to discuss what would eventually become a plan-book against any future attacks. Their last few battles nearly cost them their lives. They couldn't afford to take those risks again. Their foursome was now a fivesome. Irene demanded to be an active part of the team. Now, despite Jimmy's protests, she would be apart of their adventures. The meeting took exactly two hours. They argued and argued over how they would handle things in the event of the next war. After the meeting at George's house, they sat back and devoured pizza and soda courtesy of the remainder of Mark's former tuition money for law school. Next week, he would be working alongside George on the subway system. For now, it was time to party and enjoy each other's company.
Suddenly, there was the call. It came over George's answering machine. It was very mysterious in nature. It had instructed the group that they were going to be needed at the Smith Funeral Home at eight PM. George inquired as to who was sending the call. It refused to clarify itself. Instead, it insisted that they come to the home and see why they were being summoned.
They packed up their supplies. Mark had just finished putting on the finishing touches on the three laptop computers. During his time away from law school, he modified three modems so that he could access information from a computer base while they were on the road. It wasn't tested yet, but there was no time with which to conduct such a test. They only had to hope that it would function to the specs that Mark had worked on. Irene decided that with her computer expertise, she would help Mark at the keyboard. Jimmy checked the weapons that they had stored in the van. George strapped himself into the driver's seat. Marcel got into the passenger's seat. He would now function as a navigator while George piloted the van to their destination.
Irene ran an address check on the home. After five minutes, she was able to fix an address on the home. This affirmed the fact that at least one of the modems was fully functional. Mark did the same with the second laptop. It too performed up to its capacity. The test was now complete. They knew that they had two operating modems. Mark put the third laptop away as a spare. They were going to a remote area of the city. Irene sensed a trap. She used her laptop to access the city maps of the region. Within another five minutes, she had the information she needed. They were going to a place that had no means of transportation. The roads, according to the map, were not conducive to traffic. As far as Irene was concerned, this was definitely a trap if she ever saw one.
Jimmy, Mark and Marcel agreed to go inside the parlor to investigate. Mark took his flip phone with him. It would be his means of staying in contact with the van.
fiction
About the author
I am a diehard New Yorker! I was born in, raised in and love my NYC. My blood bleeds orange & blue for my New York Mets. I hope that you like my work. I am cranking them out as fast as I can. Please enjoy & share with your friends.
Reader insights
Be the first to share your insights about this piece.
Add your insights