Stephen King Offering up His Old Digs to Inspire Other Writers
And even more. Just read on.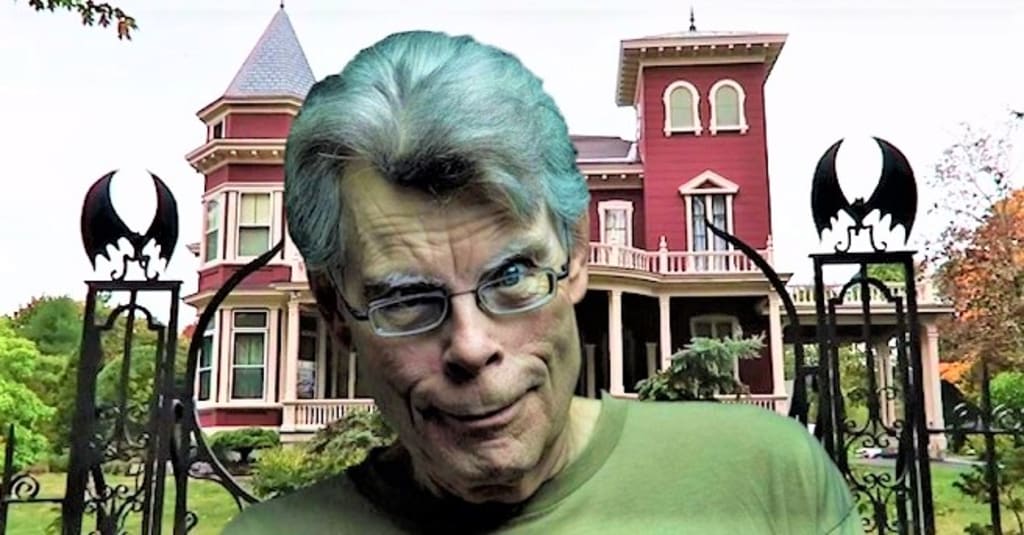 King is quite the philanthropist. And Bangor, Maine, loves the King family to death (and undeath) given how much the household of horror has contributed to the community. Count this next story within the accolades of the master behind IT and Pet Sematary:
Stephen King's Iconic Home Will Now Be a Museum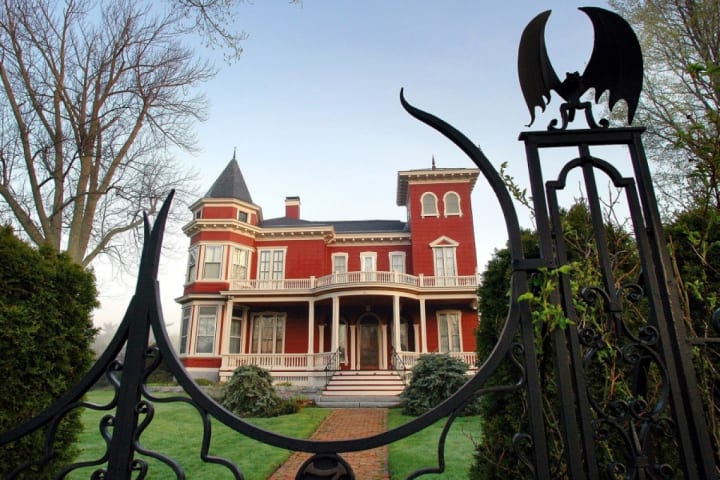 That's not all, of course. As if King would stop there. You can only imagine the man can only give back to the place where many of his stories were set in as he's oftentimes flying in his own personal jet and owns his own country (it seems), what with breakout hits like IT (Chapter 1 and 2) and the newest Pet Sematary film bringing King back in a big way (and watch out, because the master will be adapted yet again with Salem's Lot, The Boogeyman and The Stand making its way to theaters soon).
Long story short, if you like cinematic horror, Stephen King is where it's at. Unless you're John Carpenter, and you dig Michael Myers, of course (or you're all about Terminators and Sarah Connor).
Yet those are merely simple franchises. King is a phenomenon. And his house will echo the shadows of the past in his works, portrayed in a way that will be all King through and through. That's not all, though:
Stephen King's Home Will Also Be.... A WRITER'S RETREAT
Shout your praises right now, writers. If you happen to be in the area of the East Coast way up there, you can spend some pennies to actually stay at Stephen King's home and hone your craft. Killer.
This is all on account of King and wife Tabitha agreeing to a rezoning of the property as a non-profit dedicated to the archives of King's works and the development of our future writers, allowing up to five hopefuls to stay in the mansion.
This may be something close to King's heart as well given the journey he has made to where he is now. Stardom didn't exactly happen overnight for him as well. He could easily remember many a tale when an editor snubbed him or a critic laughed at him. And he would rightly retort and mention that many of them are now dead! Stephen King's funny; he certainly has a flair for humor as well.
Of Course, Don't Start Packing Your Bags Just Quite Yet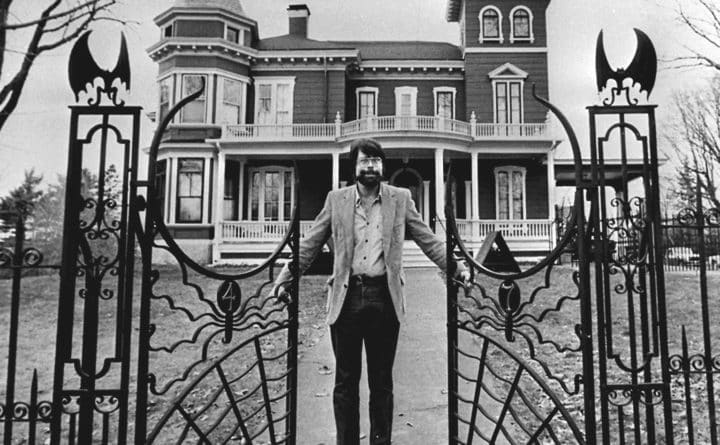 Rezoning is an extensive process for any property. Since this was only just announced, expect a good amount of months to go by before this can be officially announced. It's fitting given the fact that officials of Bangor, Maine, insisted that they go about this to avoid a Dollywood mentality for tourists, relegating King's old property as a fanciful escape that has absolutely nothing to do with writing.
The goal with this endeavor is to make this specifically about literature. Remember: This home will be a museum, essentially. You can, however, once it's completed, stay for a night at the iconic mansion, but the point of being at the home is for the sake of writing. It will be a writer's retreat in every sense of the words.
Let Us Know If That's Something You'd Dig (Up in a Grave)
We certainly would. Horror literature is the core of the genre. Without it, we probably wouldn't even have cinema. Shout out if you're down for a night at the scariest (possibly) mansion in all of Bangor, Maine. We'll keep you posted as far as when the home will be ready for some retreats and visits into the history that made Stephen King a cultural horror icon.
About the Creator
I am an author, adventurer, and father, living with my wife, four daughters and one son in Grand Rapids, Michigan. I've trekked through tundras, waded through swamps, wandered through deserts, and swam in the Great Barrier Reef.
Reader insights
Be the first to share your insights about this piece.
Add your insights