Seven Spooky Shows to Stream This Fall
Get ready to cuddle up on the couch—you won't want to watch these alone!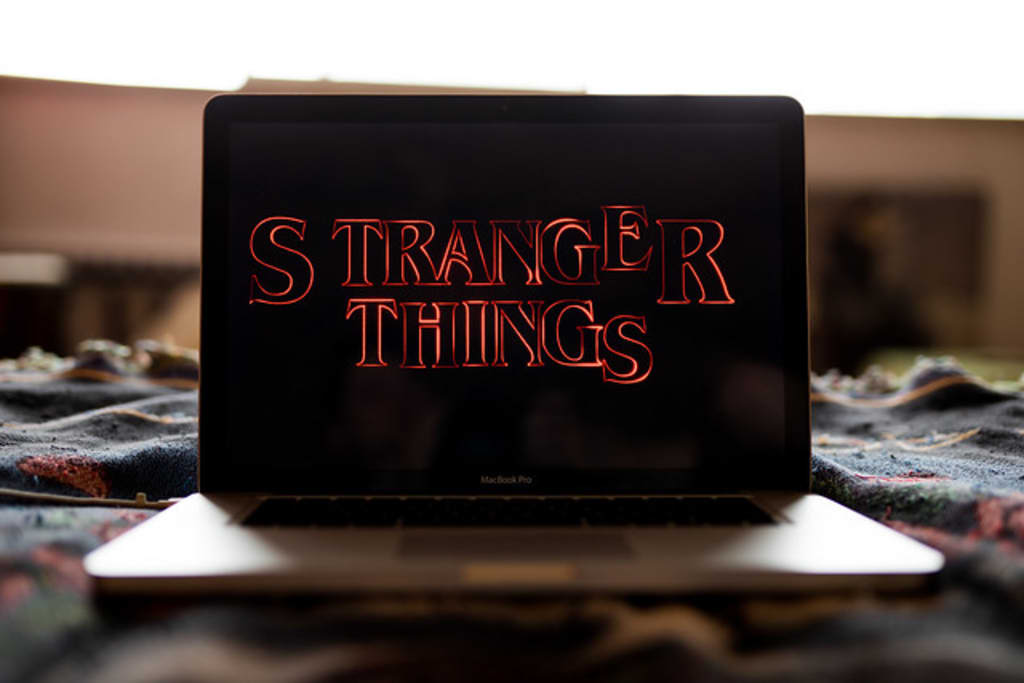 https://www.flickr.com/photos/stockcatalog/40505066451/in/photolist
It's finally fall! Which means, by extension, it's finally Halloween!
There's nothing better than relaxing on a rainy fall night. Throwing on your comfiest pants, grabbing a cup of hot cocoa (or something stronger), and scaring yourself a little makes it even better.
Horror is a hard genre to get right—whatever you watch could end up being an awful waste of time. There are multiple streaming channels with hundreds of scary movies and shows, which means you have to choose carefully. So, what do you pick?
If you're in the mood to start something new this autumn, check out these spooky shows. They're the best of the best on Netflix and Hulu. There's something scary for everyone.
American Horror Story (Hulu, Netflix)
FX's anthology series American Horror Story has been a fan-favorite since it premiered in 2011. Each season, of which there are currently eight (Murder House, Asylum, Coven, Freak Show, Hotel, Roanoke, Cult, and Apocalypse), presents a new story line and a new set of characters. It features a talented cast of actors, often appearing in multiple seasons, and horrifying visual effects that give new life to each season.
The good news is that, because each season is different, viewers can pick and choose what they want to watch. Although the narratives begin to intertwine in later seasons (Apocalypse features characters and plot elements from both Murder House and Coven), it isn't essential to watch all of them, or to watch them in order.
But be warned: each season brings something different to the table, and each one is more gruesome than the last.
Black Mirror (Netflix)
Black Mirror will challenge you. Each episode tells a different story that makes you question the world we could—and do—live in. What if we could replay memories for everyone to see? What if we could see what our children are up to by watching through a microchip? What if we were assigned our soulmate based on a machine?
Black Mirror, a British television program now produced by Netflix, is disturbing in its vision of future realities, more psychologically thrilling than scary. The episodes are like short movies—the perfect length for watching one, or binge-watching an entire season in a night. With its ever-changing cast (including Letitia Wright, Bryce Dallas Howard, and Jon Hamm), Black Mirror won't fail to disturb you, making you feel horror, anxiety, and even disgust.
While you won't need to hide behind a blanket for this one, your mind will be spinning by the end of it.
Mindhunter (Netflix)
Though not a "scary" show, Mindhunter—a Netflix original—will terrify you. It's a fictionalized version of the founding of the FBI's Behavioral Science Unit, which was formed in the 1970s in response to an alarming number of violent rapes and murders. The BSU interviewed people convicted of particularly violent crimes: Ed Kemper, Richard Speck, and Charles Manson, to name a few. The unit also collaborated with local law enforcement agencies to solve cases, like the Atlanta child murders of 1979-1981, using their newfound knowledge to profile the perpetrators.
Produced by David Fincher and Charlize Theron (who played serial killer Aileen Wuornos in the 2003 film, Monster), Mindhunter is one of the best shows of the decade. Though the show's main characters, Holden Ford (Jonathan Groff) and Bill Tench (Holt McCallany), are fictionalized versions of their real-life counterparts, the serial killers portrayed in the show are very real—and uncannily so. That's what makes Mindhunter so good; there are unsettling moments where it almost feels easy to like Ed Kemper, before he starts talking about raping corpses.
Mindhunter exploits our obsession with true crime and does it well, making it one of the most frightening shows available to stream.
Supernatural (Netflix)
As Supernatural approaches its fifteenth (and final) season, now is a good time to catch up. This popular CW show has had a good run, scaring viewers with its monster-of-the-week episodes and hooking them with its overarching angels and demons storyline. Spirits, monsters, and human bad guys: Supernatural has it all.
Season fourteen's ending was apocalyptic, leaving viewers wondering how the Winchester brothers—and Castiel—will save the world this time. With over 300 episodes on Netflix, you should be able to binge the first fourteen seasons by the time the final season is available to stream.
But, as any fan will tell you—nothing stays dead for long in Supernatural.
Stranger Things (Netflix)
You've probably watched all three seasons of the hit Netflix show at least once, but if you haven't, now's the perfect time to do it. Stranger Things has something for everyone: laughs, scares, romance, and 80s nostalgia (hello, Winona).
Stranger Things has one of the best casts on TV (or, well, streaming platforms). The show's young stars, especially Millie Bobby Brown, are phenomenal actors. They hold their own with veteran stars like Winona Ryder and Sean Astin. It's not hard to see why almost every character is a fan-favorite—though we all know that Steve Harrington (Joe Keery) is the best.
It'll make you laugh, make you cry (a lot), and make you scream. Stranger Things cohesively combines elements of multiple genres, making it the perfect show to binge-watch this fall.
The Walking Dead (Netflix)
Without a doubt, AMC's The Walking Dead is one of the best shows on TV. Based off of the comic book series of the same name, it's visually and psychologically terrifying, exploring how humanity would struggle to survive the zombie apocalypse. The walkers—what the show's characters call zombies—aren't CGI; the makeup itself is a reason to check this show out.
The Walking Dead throws viewers right into the middle of the zombie apocalypse, as its main protagonist, Rick Grimes, wakes up in an abandoned hospital alone. As he tries to navigate the dangerous new world and find his family, two things become clear: there may never be a "cure," and the biggest threat to humanity is the lack of laws and structure. In a show about the undead, some of the most frightening scenes show what humans will do to one another.
With nine seasons available to stream on Netflix, this is the perfect show to binge-watch all fall.
The X-Files (Hulu)
What list of spooky shows would be complete without The X-Files? Fox's hit show first premiered in 1993 and aired for nine years, eventually being brought back in 2016 for a tenth, then eleventh season. Fans just can't get enough of Scully (Gillian Anderson) and "Spooky" Mulder (David Duchovny), FBI agents who travel the country to solve supernatural cases.
While the overarching alien conspiracy storyline can feel a bit tedious at times—there's even a movie in between a couple seasons you need to watch for continuity—The X-Files has some monster-of-the-week episodes that will keep you on the edge of your seat.
So... do you want to believe?
Grab a blanket, some cider, and a friend to enjoy these spooky series all autumn long!