Oh, the Horror: 'IT' (2017)
Scary Movie Reviews — Spoiler Alert!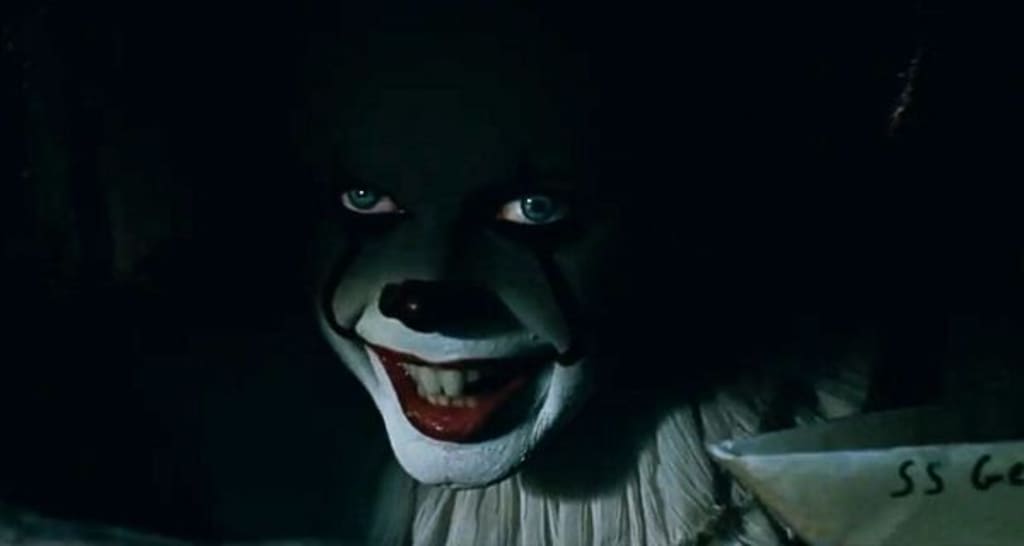 This movie begins nearly the same as the original version that aired as a two-part made-for-TV movie in 1990. We witness Billy making the boat for his little brother Georgie. We watch Georgie run outside alone, since Bill is sick, and chase his boat right to a storm drain where it falls in and is snatched up by Pennywise. This Pennywise is no Tim Curry and it's the only thing I have an issue with throughout the entire movie. I do have to admit that there is something extra creepy about this version… But I'm not saying I like it more or even close to the amount I loved the original Pennywise.
From the first bite, this version definitely has more blood and gore than the previous rendition. I feel like it has more of a fear factor, it's even more psychologically disturbing. There's also a bit more of a "WTF?" factor to it, since that's something I said out loud a few times throughout the film (and not in a good way, but I did still like the movie overall).
It's easy to see this portrayal, probably because it focuses strictly on the group while they are young, as a combination of Stranger Things and the original IT movie. It's been a few months since I revisited that original (I have it on VHS), but I definitely feel like this "remake" does focus more on the kids, giving more of a background and allowing you more time to understand the story. This version feels far more like a Stephen King story than the previous one.
There are so many Stand By Me vibes in this movie. From the jerk older teens picking on the "fat" kid to the group of kids searching for something together (in this case some missing kids instead of a dead body).
Part psychological horror film, part coming of age story… It's intriguing, to say the least.
My Personal Thoughts On The New 'IT'
Again, I'm really not sure how I feel about this new version of Pennywise the clown. There are things I like about him, he has an even more creepy vibe about him than the Tim Curry portrayal… BUT, there are also things I disliked. This includes too many "corny" scenes and those stupid rabbit teeth.
The gore is a bit overplayed in some scenes, especially the bathroom scene with Beverly. I'm all for some blood and gore, but at some point, it's just ridiculous, and in that scene, it was beyond dumb. Luckily, the scene is still a good one because it finishes off with a psychologically creepy flare that I did enjoy.
This is the type of movie that would have made me afraid to go in the basement (all over again) if I'd seen it while I was young. Luckily, I am desensitized to horror films now, so even the creepy clown doesn't bother me. There is a scene with Pennywise and a slide projector that should have been left on the cutting room floor. Not to say the "original" didn't have its own corny parts!
If you already have a fear of clowns, you might want to pass on seeing this movie unless you enjoy feeding your fears. Of course, you might find a new fear of clowns, or even basements, if you watch this movie.
I would NOT recommend this film for children. It is pretty intense when it comes to psychological horror and will definitely induce nightmares in those that aren't used to scary movies. I was watching horror films in my preteens, and I definitely had a good amount of nightmares, but it also gave me a great imagination!
movie review