October Listening
Spooky Podcasts for Spooky Folks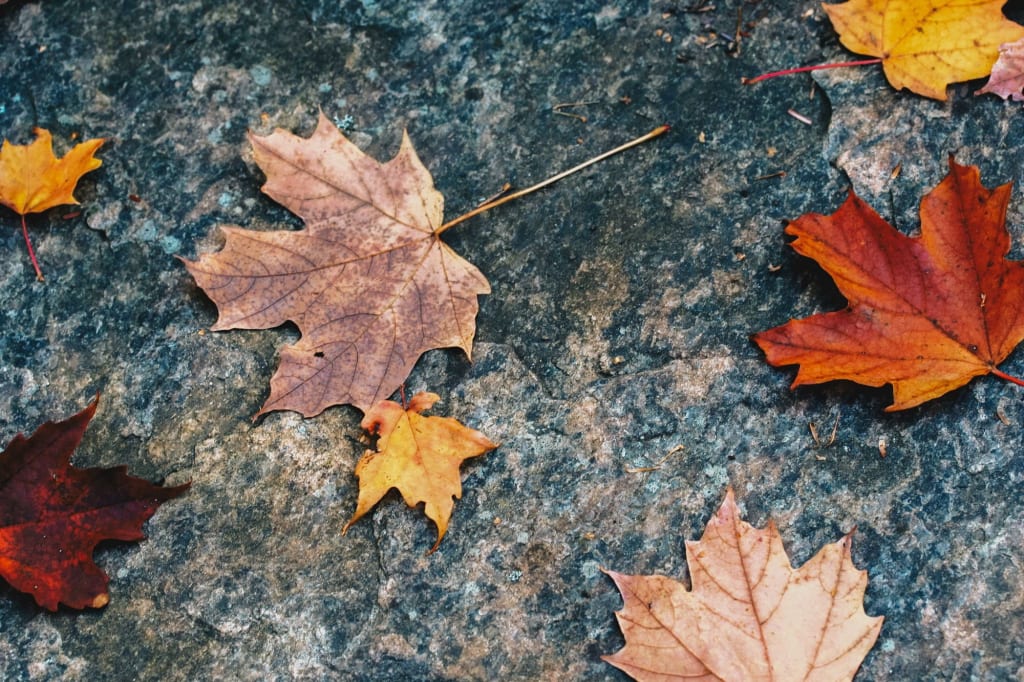 While Halloween may be more of a lifestyle than a holiday for some—that "some" being me—its as good of an excuse as any to indulge in some spookier podcasts to listen to on the commute or around the house. Ranging from the educational to the fantastical and fictional, heartwarming to soul-chilling, the following podcasts are few of what happen to be in my Spotify rotation and have the seal of spooky approval.
Skeleton Songs:
By far my favorite podcast of late, Skeleton Songs is created by Weather Factory, the game house that gave us Cultist Simulator and Fallen London, among other games. In the pod, each episode covers a different myth or aspect of lore of different cultures, often connecting it to game design/game theory, and is really quite interesting for those interested in historical tidbits.
The Night Post:
If you have ever listened to Welcome to Night Vale, or are familiar with its particular brand of bizarre, Lovecraft-adjacent horror, The Night Post is similar in its flavor of treating horror and sci-fi elements as mundane. The one thing I did find grating was how wooden some of the dialogue/voice actors were, but story-wise its pretty compelling.
Monstrous Agonies:
One of the best parts of this podcast is that is the perfect bite sized episode; usually about 7-15 minutes, each episode is basically an agony aunt column…but for monsters! The premise is really novel, which makes it a refreshing listen, and it definitely helps the hosts voice is incredibly soothing. This is one that can get especially emotional—even if the advice is for "monsters", some subjects can just as easily be applied to humans in marginalized groups, and in those moments the pod really shines.
The Silt Verses:
More of a horror/suspense than the previous listings, Silt Verses takes a turn into religious/cult horror, with much of its inspiration seeming to come from American Gods—in this story, we follow two disciples of a dying religion as they evade the authorities and uncover other sects and their gods. The voice actors are very good, and there is just enough FX background noises to compliment what happens in the story.
Old Gods of Appalachia:
Another podcast that delves more into horror and suspense, Old Gods is a folksy, old world type horror that has multiple branching stories done by one grizzled sounding narrator. I love the premise of it, and the blue collar, gritty feel of the stories—one of the first narratives we are introduced to centers around a coal mining town and its effect on the surrounding community. If you enjoy the Silent Hill franchise, this would be an especially good listen; my only complaint is that it jumps around between narratives a little more than I would like, and the SFX can sometimes take away from the story because of how much there is.
We're Not Meant to Know:
A horror anthology podcast that is actually pretty unnerving; these are normally a dime a dozen, but there is something about this one, and the narrators voice, that make this one especially creepy. One of the things that usually turn me away is the overuse of SFX noises that make the show seem corny or cheesy, but this one uses just enough, and at just the right times, that you almost don't realize its being used.
Random Number Generator Horror Podcast No. 9:
Yes, that is its full name, and yes it is what it sounds like; two of the members of Welcome to Night Vale roll some dice, find a horror movie to watch, watch it, and then come back and dissect it and rate it. It is at its core a movie review podcast, but just for scary movies, and the reviews are actually really nuanced and enjoyable to listen to. On top of that, it can introduce you to movies you haven't ever heard about, and they usually, if not always, put a link in the podcast description to stream the movie for free. It's a nice background noise podcast, and the entire point of the podcast is to make the horror genre more approachable to those who are a bit more squeamish.
Let me know in the comments if you check any of these podcasts out, or if there's any that weren't on the list that you think should be!