My Top Three Ghost Hunting Bucket List Locations
Part 1?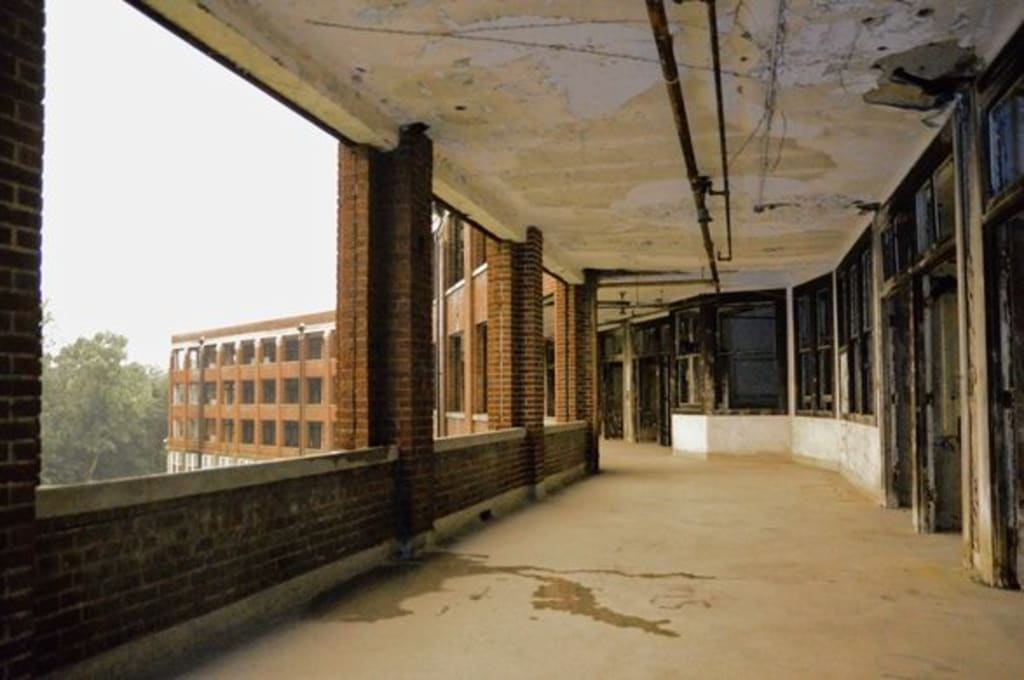 Waverly Hills Sanatorium in Louisville, Kentucky
Whether or not you believe in the paranormal is your prerogative. Personally, I find it hard to believe that in our world where strange occurrences are frequent and so many things are left unexplained, that there isn't something supernatural residing alongside us. I've had an interest in hunting the paranormal since I was a child and began to watch the TAPS team in Ghost Hunters. Since then I've researched and been fascinated by how many places in the country hold supernatural energy, and how many researchers and hunters have been able to communicate with spirit beyond their grave. Contacting the other side has been a dream of mine to do for so long, and while I don't currently have the resources to do it, I have a list for the second I have the ability!
The Stanley Hotel - Estes Park, Colorado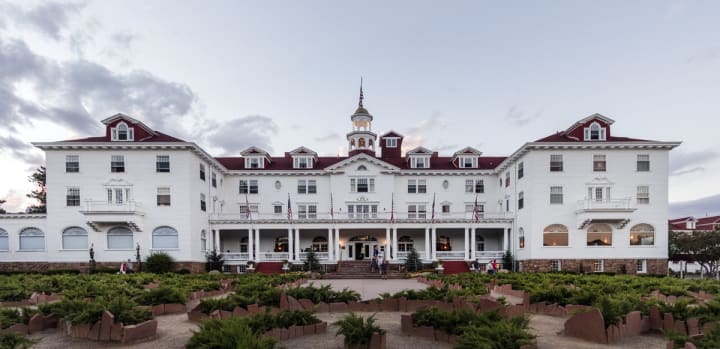 The infamous Stanley Hotel opened in Estes Park, Colorado on July 4, 1909. The 142 room hotel offers breathtaking views of the Rockies and Lake Estes. The primary purpose of the hotel was to house sufferers of pulmonary tuberculosis, acting as a health retreat. The creation of The Stanley Hotel was the brainchild of the Yankee steam engine inventor Freelan Oscar Stanley. Stanley himself suffered from a severe case of tuberculosis and, for prescribed treatment, retreated to the Rockies for fresh air and sunlight to help cure his ailments. Stanley, in fact, did miraculously recover from the terrible disease, and sought a more peaceful life in Colorado. However, he remained unsatisfied with the rustic accommodations available. So, just as anybody would do, he sought to turn the town of Estes Park into a tourist destination with a thriving economy housing others that suffered from similar ailments. The hotel remained owned by Stanley until it's successful sale in 1930. Stanley would go on to live a full life and pass in 1940 at the age of 91. The Stanley Hotel served as inspiration for one of the most influential horror books of recent times - The Shining. It's believed that there are many spirits haunting the hotel, one of which a victim of an explosion that occurred in the hotel in 1911. She survived the blast, but is believed to continue to watch over the hotel. Most haunting events in the Stanley are the result of unnamed entities that present themselves uncomfortably to guests. People report feelings of uneasiness and nausea in parts of the hotel, as well as being followed or told to "get out" when they stay in parts of the hotel past curfew. Countless teams have investigated the hotel, and many have had success. I'd love to be able to try my hand at communicating with the spirits that wander The Stanley Hotel.
Waverly Hills Sanitorium - Louisville, Kentucky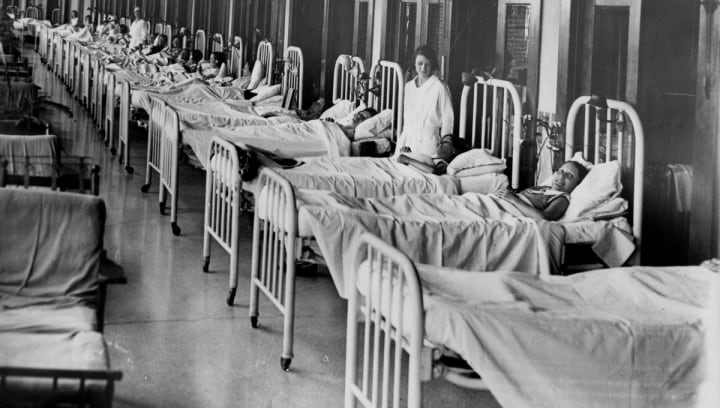 Waverly Hills Tuberculosis Hospital was opened in July of 1910. The building was originally only two-stories, equipped to house between 40 and 50 patients at a time. The hospital became quickly overrun with sufferers, eventually exceeding 140 patients. Construction quickly began on a much larger facility that would be able to handle the near-epidemic number of cases that required treatment. The larger facility finished construction and opened in October of 1926 and featured much more amenities including a sunroom, recreation areas, high-end labs and room to serve about 400 patients. By 1938, Tuberculosis was the leading cause of death in Kentucky. The state suffered from the worst death rate in the country, mostly due to its lack of capable facilities. 2,000 people died, on average, each year. The hospital's numbers began declining in the 1950's, until the hospital finally closed its doors in 1962. In 1963 the hospital reopened, acting as an elderly care facility until closing its doors for good 1981. The building was purchased in 2001 and the new owners have focused on stabilizing and maintaining the structural integrity of this historic landmark. This former hospital has seen so much devastation and tragedy. The tuberculosis epidemic saw levels of unmeasurable devastation around the country. Waverly Hills was a prime location for unbelievable amounts of suffering and death. It's hard to imagine that so much spiritual energy and sadness just gets released from a place the second a person's physical body is no longer living. While places of great sadness can often lead to negative spirits and attachments, Waverly Hills is possibly one of the most active locations for paranormal activity in the country. For it to not be on this list would be a grievous oversight.
The Crescent Hotel - Eureka Springs, Arkansas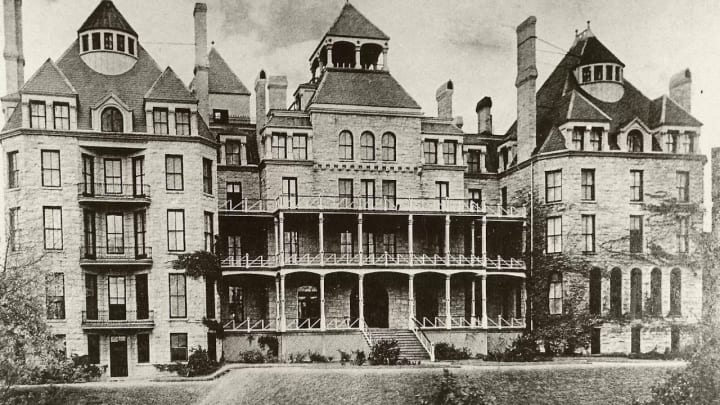 The Crescent Hotel in Eureka Springs, Arkansas was originally opened in 1886. It's changed its purpose many times in its history, at one time being a conservatory for young women and then a junior college. It's original opening was for a hotel for the rich and famous. Soon after opening it fell into disrepair and after changing hands many times, fell into the possession of Norman G. Baker in 1937. Baker turned the place into a wellness resort, promising excellent treatment at high prices for those suffering from incurable illnesses. Baker colored himself as a doctor, although never received any formal medical training. He claimed at one point to have the cure for cancer, and was a loud opponent of organized medicine, which he claimed was driven solely by profits and not the care of the patients. Baker was run out of Iowa for practicing medicine without a license shortly before arriving in Arkansas. He purchased the Crescent Hotel and turned it into a place for people to come and receive his "miracle cure" which was primarily having the residents drink the area's natural spring water. Baker was federally charged and incarcerated in 1940, the building changing many hands, at one point almost burning down, before being purchased and restored by Marty and Elise Roenigk. So many people came to the Crescent Hotel during their last moments, hoping that Norman G. Baker could offer them the cure they'd been searching for. He pumped them full of hope and empty promises. All the suffering and sadness that must've gone on is the reason for so many claims and stories about this place being haunted. I'd love a chance to get to explore the building and learn more from the spirits about the hotel. So much tragedy in a single place leaves a lot to find. That much energy has to be absorbed by the walls. I'd love to be able to decode it all.
About the author
Disney blogger with a dark side
23-year-old blogger and photographer
Follow along with my misadventures - IG: @livinglikealesia
Reader insights
Be the first to share your insights about this piece.
Add your insights