John Kramer: 17 years of legasy
See what I see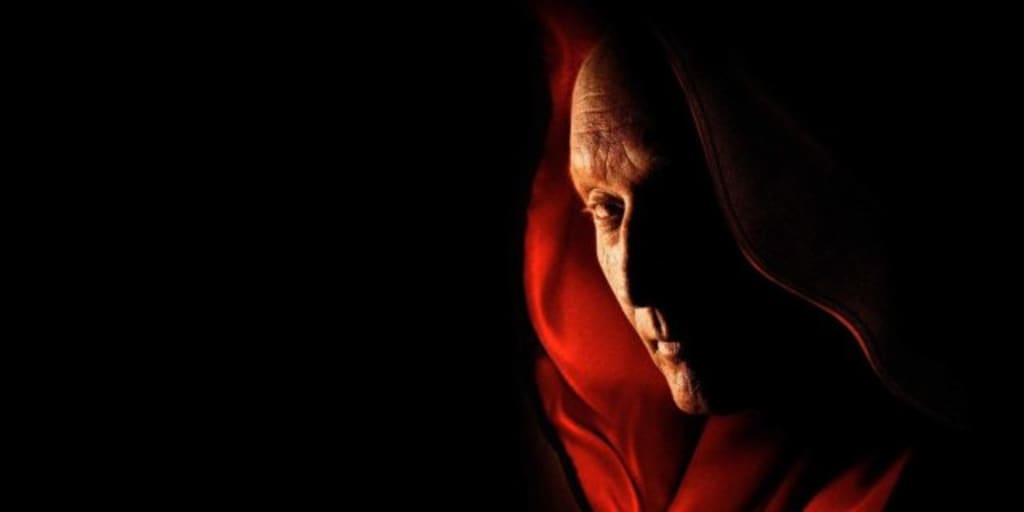 Many people have a prejudice that John Kramer and the films of the Saw cycle are "cruelty for the sake of cruelty", devoid of any meaning even after the first film.
Who is John Kramer?
John Kramer wasn't always a maniac. Once he was engaged in construction and was an excellent engineer. His wife Jill worked at a clinic for the mentally ill and drug-addicted. John respected the business that his wife was doing and believed that every moment of life should be appreciated.
But soon in the life of John, several misfortunes occurred in a row that forever changed him.
First, there was an accident at Jill's clinic. A drug addict named Cecil Adams and his girlfriend Amanda Young tried to break into the clinic to steal drugs containing narcotic substances. During a small scuffle, Cecil slammed Jill in the stomach with the door. And she at that time was in the seventh month of pregnancy.
John's unborn son Gideon died and Kramer became very distant, which ultimately leads to his divorce from Jill.
John becomes depressed, and soon his doctor Lawrence Gordon reports that he has a brain tumor where rectal cancer has metastasized. Kramer realizes that he has no money for expensive treatment, so he turns to William Easton, the vice president of a large insurance company, whom John met at a banquet at the Jill clinic.
John wanted to be treated in Norway, but he needed funds, and Easton refused him, believing that it was unprofitable for his company, since even John's attending physician did not approve of this idea. Moreover, William reminded Kramer that if he resorted to treatment that was not approved by the insurance, then he would be deprived of all insurance payments.
This prompted John to commit suicide. He decided to drive his car off the cliff but survived.
Getting out of the car with serious injuries, Kramer felt more alive than ever. After all, having gone through all the moral and physical torments, he became a completely different person.
From that moment on, the history of the Jigsaw began.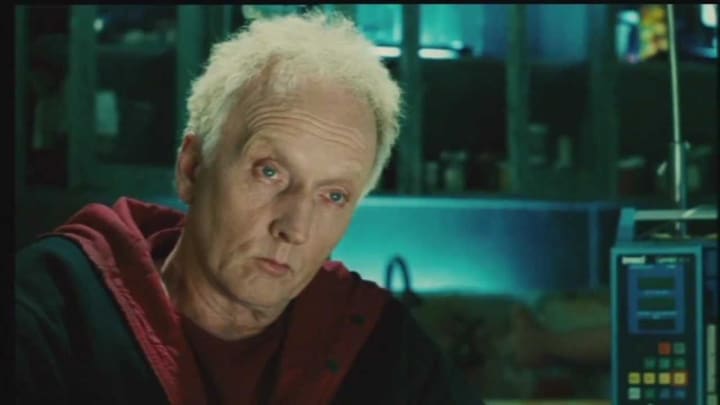 Killer or teacher?
After the first victims appeared, the media called John Kramer "Saw" or "Jigsaw". He wanted to force the people around him to rethink their lives. Jigsaw's victims included many of his acquaintances – William Easton, Amanda Young, Lawrence Gordon, and Cecil Adams.
He wanted to put each of them in the same position in which he was himself – to teach them to value their life, to subject them to a test, after which they, like him, will become completely different people. Most of the traps and mechanisms created by him symbolically reflect some mistakes of the people whom he puts in these machines. Therefore, more often than not, they must hurt themselves by punishing themselves in this way for the wrong decisions made in the past. If they cannot get together and step over themselves, they will die, but it will be their fault since they could not pass the test.
Kramer turns every challenge into a game. He leaves instructions to his victims on audio or videotapes, and as soon as they hear about the conditions of the test, it begins. Saw perfectly predicts the behavior of its victims and often even knows the outcome of trials in advance.
Yes, I'm Sick, Officer. Sick From The Disease Eating Away At Me Inside. Sick Of People Who Don't Appreciate Their Blessings. Sick Of Those Who Scoff At The Suffering Of Others. I'm Sick Of It All!
There has been a debate among fans of the franchise since the very first film: is it correct to consider John Kramer a killer? He didn't kill anyone with his own hands. Most of the victims of Jigsaw were killed in traps built by him or by his followers.
But there are several cases in the franchise where John Kramer was directly responsible for the deaths of his victims. The most striking example is Adam Stenheit-Faulkner. One of two men trapped in the chamber of fate in the first film in the franchise. At the end of the film, Kramer, all this time pretending to be a corpse, left Adam to die in a room.
Again – John did not kill him with his own hands, but he knew that Adam would die there, and he has no means to get out. Does that make him a killer? It seems to me that yes. John Kramer never considered himself a murderer. On the contrary, he looked at all these trials from the point of view of helping his victims, he was convinced that he was guiding them towards the idea that they should value their life.
When Faced With Death, Who Should Live Versus Who Will Live Are Two Entirely Separate Things.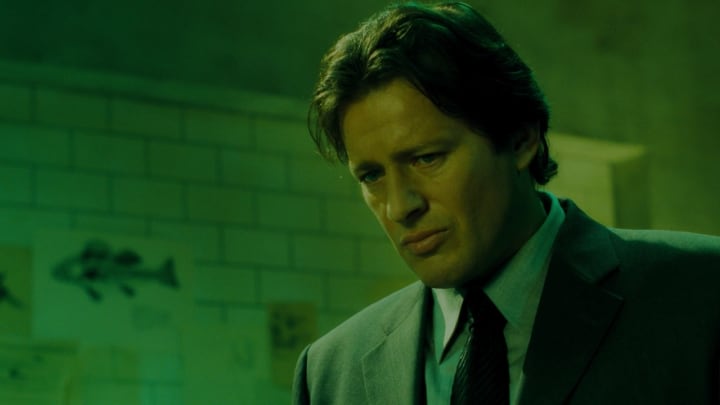 New life? Just if you survive
Many people who went through the tests of the Jigsaw really changed. They realized the value of life and could never live after that as before. The most famous followers of John Kramer were Amanda Young (she forever forgot about drugs after what happened), Mark Hoffman (he wanted to punish his sister's killer by making him a victim of Jigsaw, but Kramer found him and put him to the test) and Lawrence Gordon. The latter helped Peela when surgery was required.
John always left an opportunity for his victims to escape. Not all of his followers accepted this logic, so Jigsaw's imitators sometimes made traps from which the victim could not get out. This helped the police distinguish Kramer's real work from his followers.
Saw 7 writers Patrick Melon and Marcus Dunstan talked about the meetings for Jigsaw's survivors being organized by John Kramer himself. It turns out that he wanted to bring these people together so that those of them who had changed would help those who had not yet fully realized why life should be valued.
Even after the death of Jigsaw, his work lives on. Saw 8 takes place 10 years after the death of John Kramer, but trials and deaths continue. Kramer laid the foundation for a cult that aims to change society. The methods may be cruel, but they work. All the victims of the Designer sooner or later come to the conclusion that he was right.
As for the people who claim that Kramer is not a god to decide the fate of other people. I want to tell you: if the system worked and worked well, people like Saw would not exist. If people were responsible for their mistakes and actions, Saw would not exist. If people appreciated life, their own and others, Saw would not exist. We ourselves decide our destiny.
We are creating John Kramer. Every time, when a crime goes unpunished, we console ourselves with the thought of God. We console ourselves with thoughts of hell, in which evil will be punished at least after death. If the system does not work, if God is not able to strike with lightning, then people need John Kramer.
movie review
About the author
Hi, guys. My name is Niki. I write about everything and little by little. Subscribe, I'm happy for everyone
Reader insights
Be the first to share your insights about this piece.
Add your insights