Is There a 12-Step Program For Horror Addicts?
I Doubt It.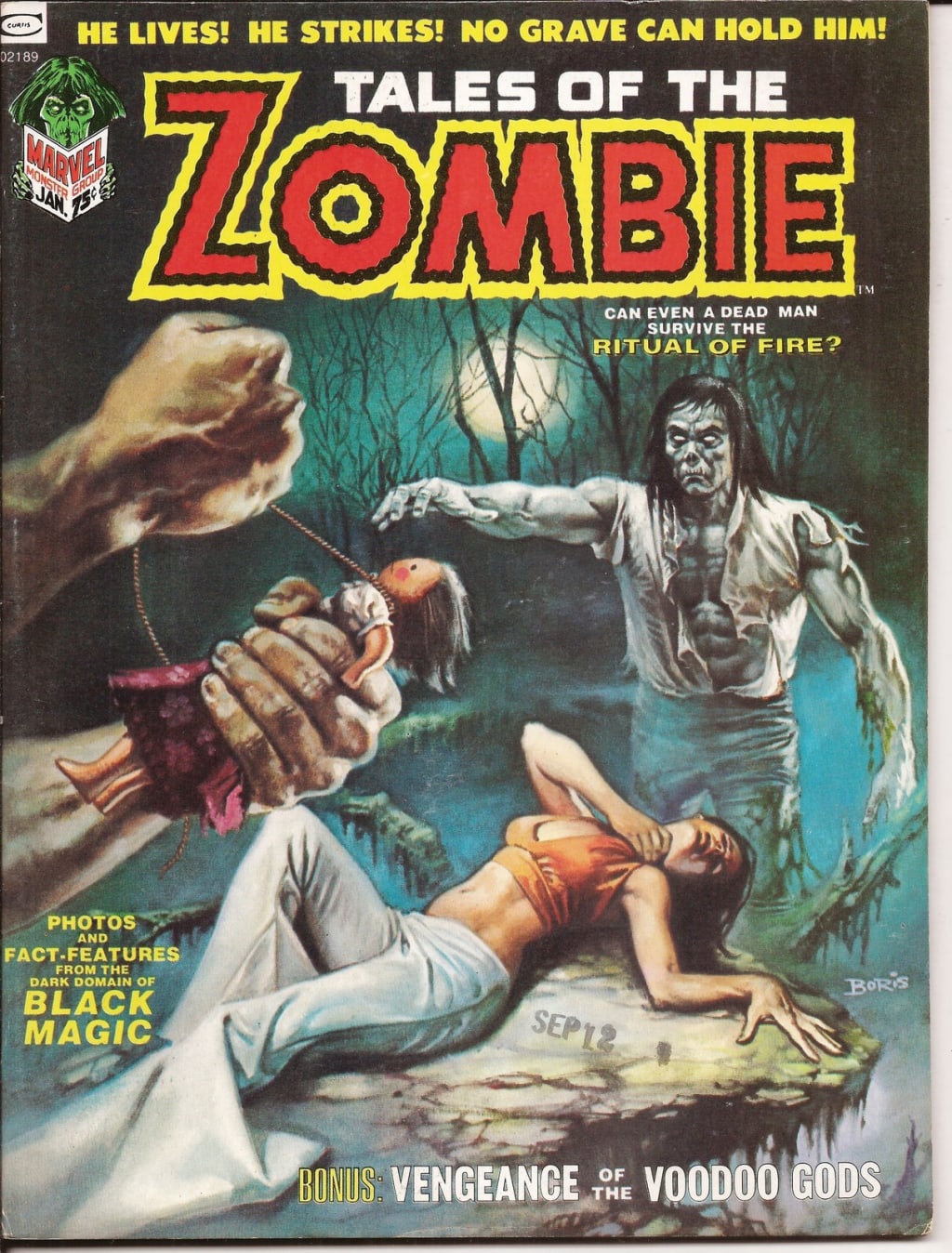 I was nine when I was bitten by the bug. The year was 1973.
My dad was driving my mom, two brothers and me to a cousin's house. It was nearly midnight in Denver, and braving the weather back to nearby Aurora was a tremulous consideration at best. The snow was too thick and piling quickly. The streets were icy, the drive white-knuckle. Thankfully, my cousin was still awake.
"What the hell are you all doing here at this hour?" Joan asked. "Not that I'm complaining."
"I think you're gonna have some company for the night," my father said. "Sorry but I can't take 'no' for an answer. The snow is impossible." (The nature of my family was such that if one member was in trouble, another would never say "no." We remain fortunate that way, some 45 years later.)
"Don't worry," Joan said. "Spare room's open. Put the other two to bed." She turned to me, the only brother still conscious. "Hubby's stuck at work but David's still up. He's gonna watch Creature Features. Joel, go join him."
David was Joan's son, my age, and an obsessive monster fan. I was, to then, far too timid to watch what I considered a "nightmare" movie.
My mom and dad carried my two sleeping brothers, Mike and Neil, to the bedroom.
"We'll be out in the morning as soon as the snow lightens up."
"If you're not I won't hold it against you."
I remember that conversation verbatim, as ten minutes later, at the stroke of 12, my life changed forever.
HOW TO MAKE A MONSTER WAS THE FILM THAT GAVE ME THE FEVER
Remember the films "I Was a Teenage Werewolf" and its followup, "I Was a Teenage Frankenstein?" They were released in 1957 and by then played on television for many years. Produced by American International Pictures, the two films, released five months apart, spawned a follow-up of their own, "How to Make a Monster."
The film was meta before meta was cool. Its current IMDB synopsis? When a master monster make-up artist is sacked by the new bosses of American International studios, he uses his creations to exact revenge.
The film was nothing more, nothing less. I couldn't sleep for a week, but when that week was over … I couldn't wait until it aired again. I was haunted, and forever infected. Though it would be nearly a year until that anticipated rerun, "Creature Features" became a Saturday night habit.
THE NEXT WINTER
I had built up my physical conditioning by shoveling snow for neighbors at $5 a driveway. Sometimes I would go it alone, sometimes I would shovel with friends. Four driveways a day was a goal to shoot for.
And that's when I found Marvel. Not the superhero comics, mind you, but "Tomb of Dracula" and "Werewolf by Night" first, followed by those amazing Marvel mags with those insanely delicious covers.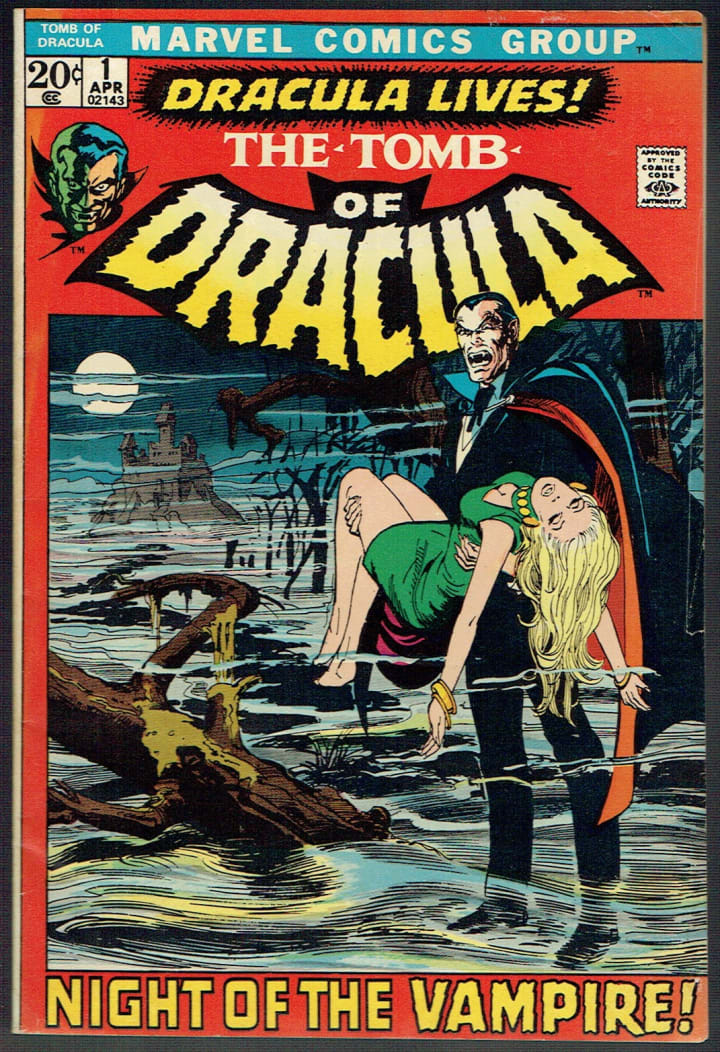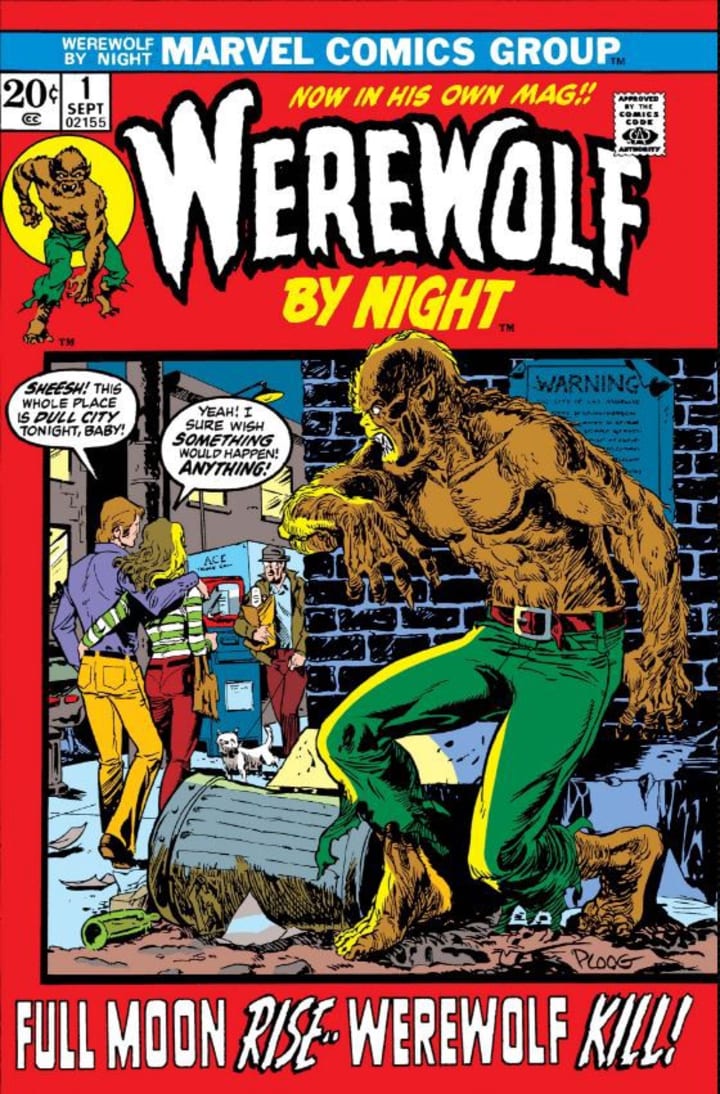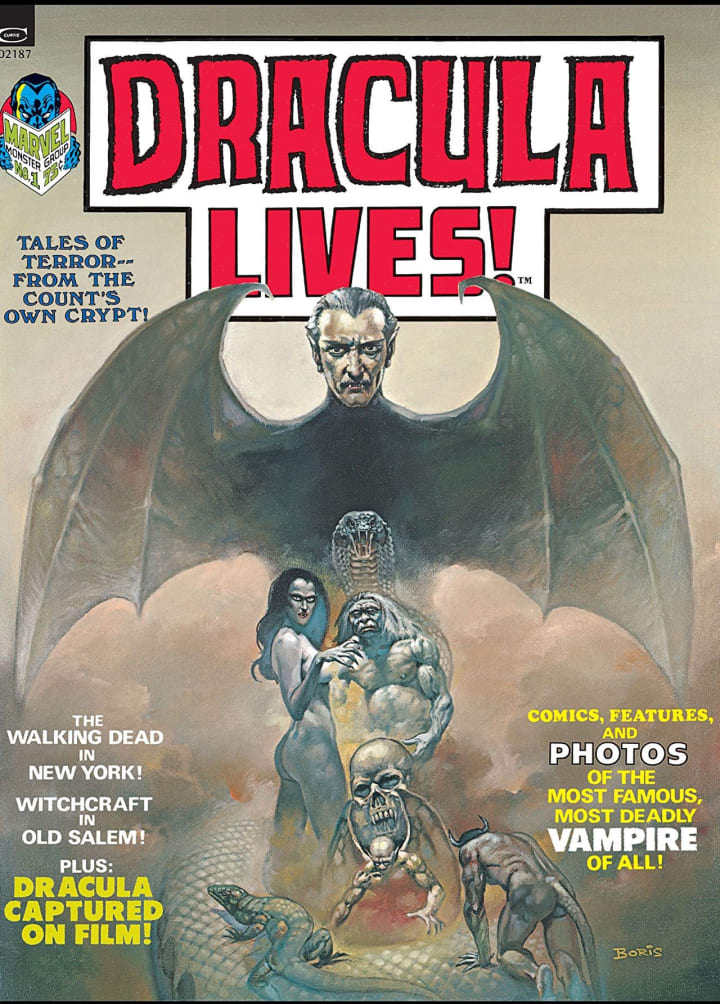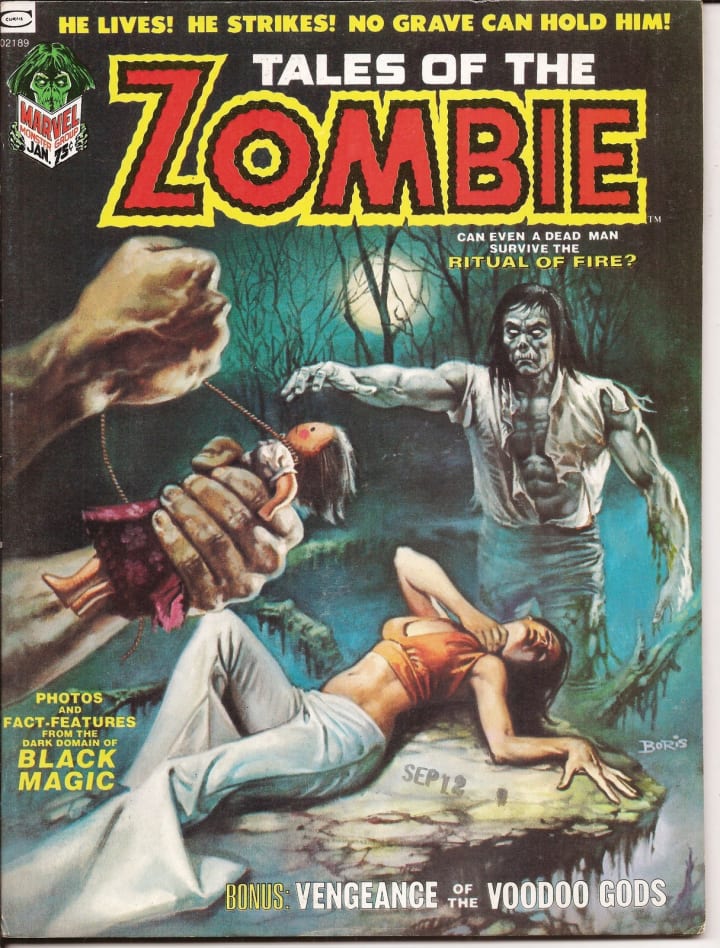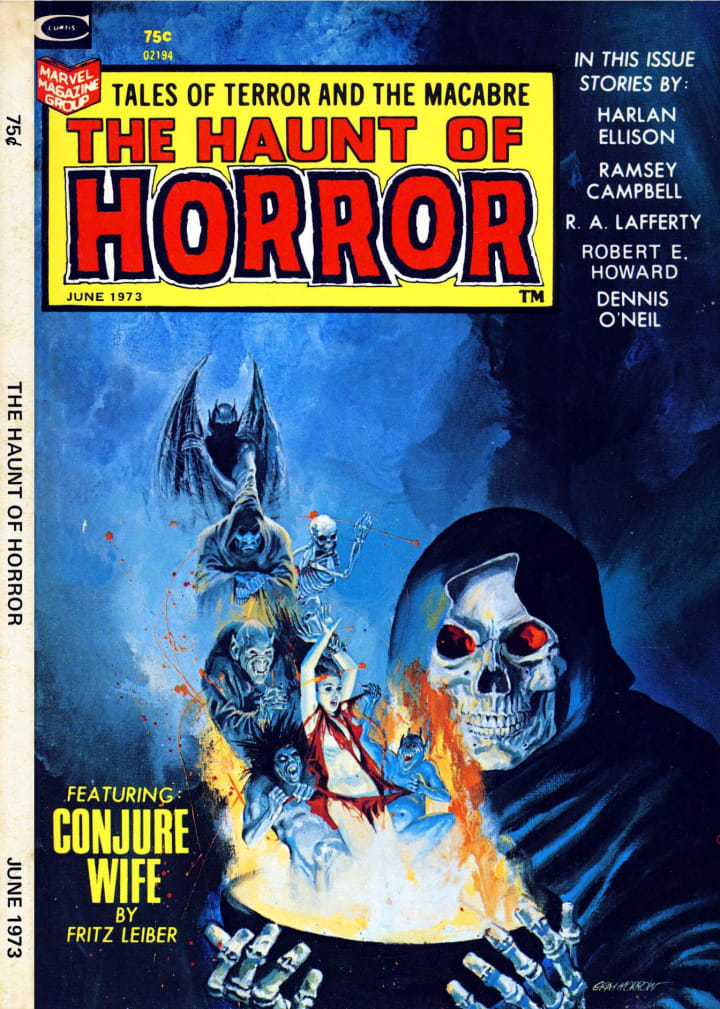 NEW YORK BECKONS AND "MONSTER MADNESS" ROCKS MY WORLD
I was born and raised in Brooklyn, New York. My family moved to Colorado so I could lose my asthma in the Mile High City. I did. We moved back to Brooklyn when I was 11 and by then I was obsessed.
At that time, you couldn't kick a football in Brooklyn without hitting a newsstand. The above magazine, "Monster Madness," veritably screamed at me to let go of a hard-earned 60 cents and forever cherish what was between it's two glorious covers.
Though "Monster Madness" was a spoof mag, filled to the brim with comedic word balloons from the mouths of some very serious creatures, the Universal Studios-heavy photos predictably made me seek out those particular films. WOR-TV back then, Channel 9, aired "Fright Night" at 1AM every Sunday morning, just after what was then the WWWF's (now WWE) flagship, "Championship Wrestling." Boris Karloff's "Frankenstein" films, Bela Lugosi's "Dracula," Lon Chaney, Jr.'s "Wolfman" movies … I was hooked for life.
And then … I found yet another magazine. This one was funny too, and loaded with puns … but in the midst of the jokes these films were taken seriously. Further, for the first time, I felt that I was part of a community.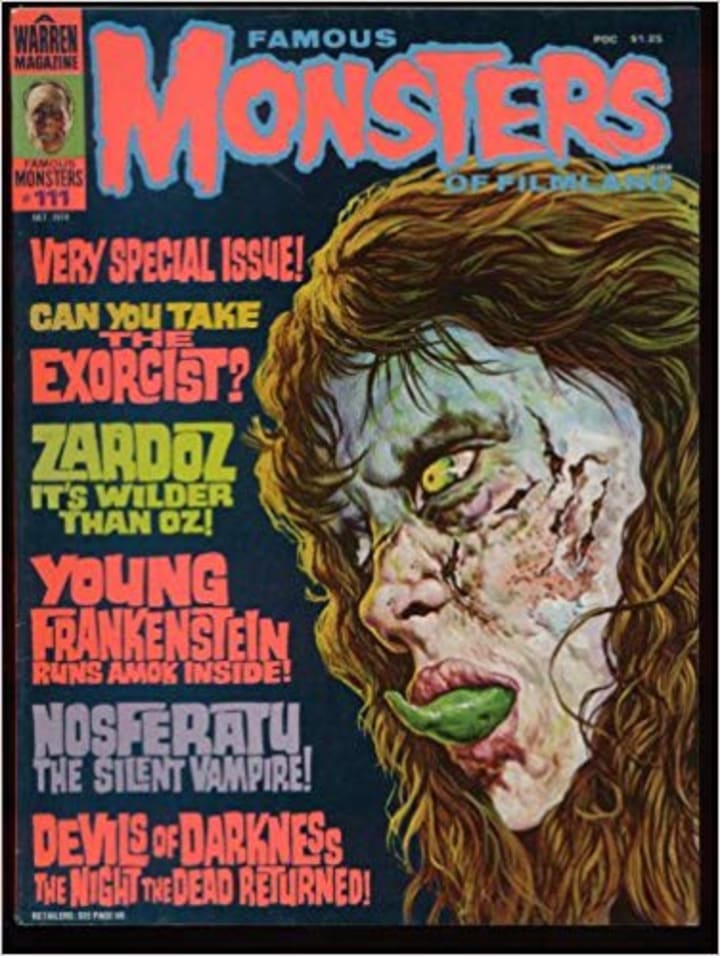 James Warren and Forrest J. Ackerman's "Famous Monsters of Filmland" would inspire generations of horror icons, from Stephen King to Guillermo del Toro. Ackerman, the mag's editor-in-chief, was our Uncle. No, not literally, but as he considered his readers a de facto family, we were all his nephews and nieces.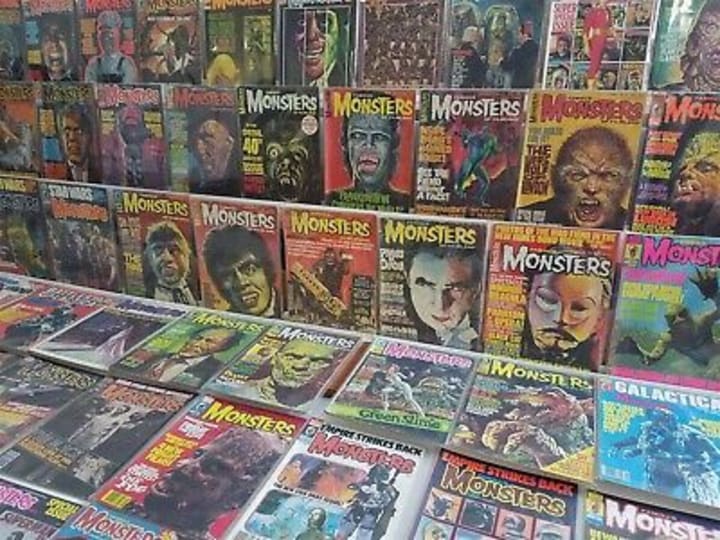 Uncle Forry had it all — one of the world's largest collections of all things fantastique and the magazine itself. Perhaps next to Hugh Hefner, for many fans who came of age during FM's heyday, no other periodical was so identified with a single personality.
I found other favorite monster mags during that period — "The Monster Times" and "Castle of Frankenstein" were particular favorites and I loved them both— but they didn't compare to my Uncle Forry's effort.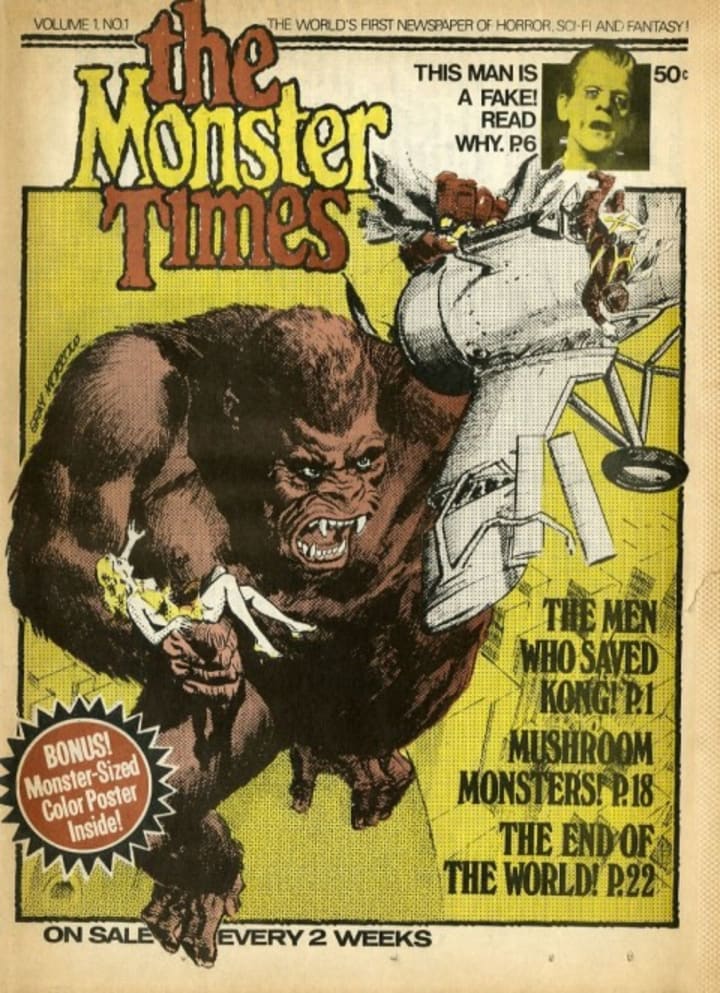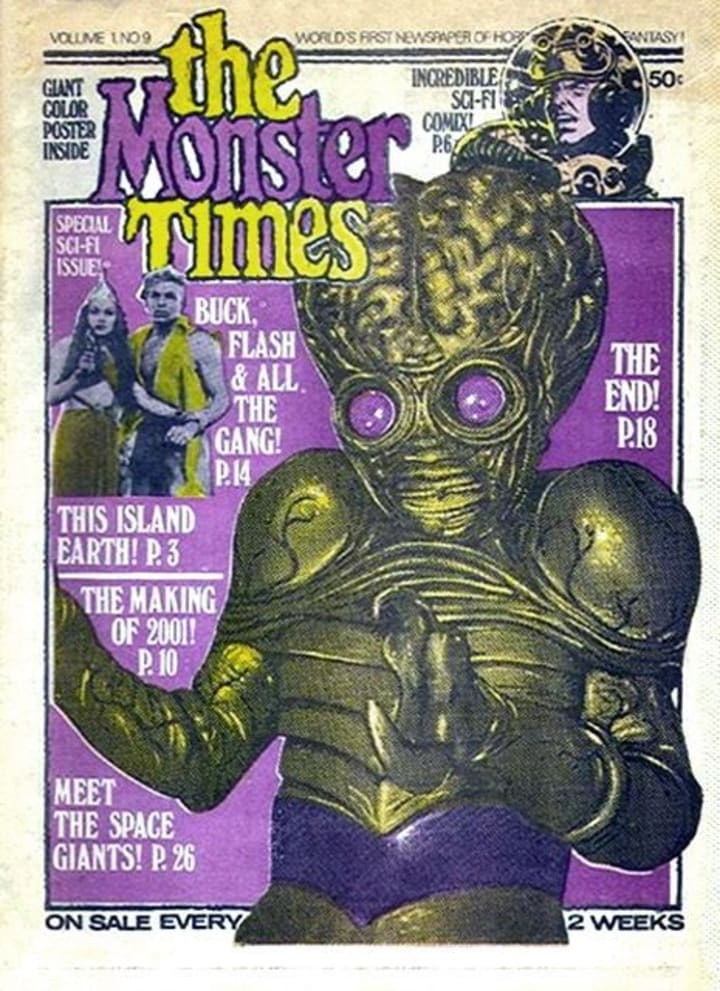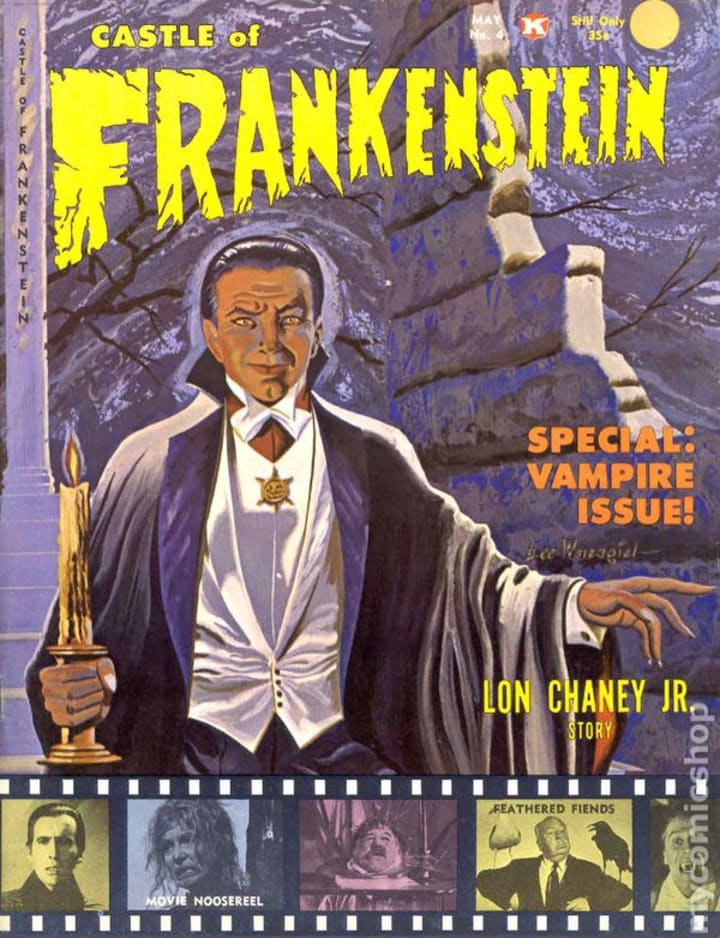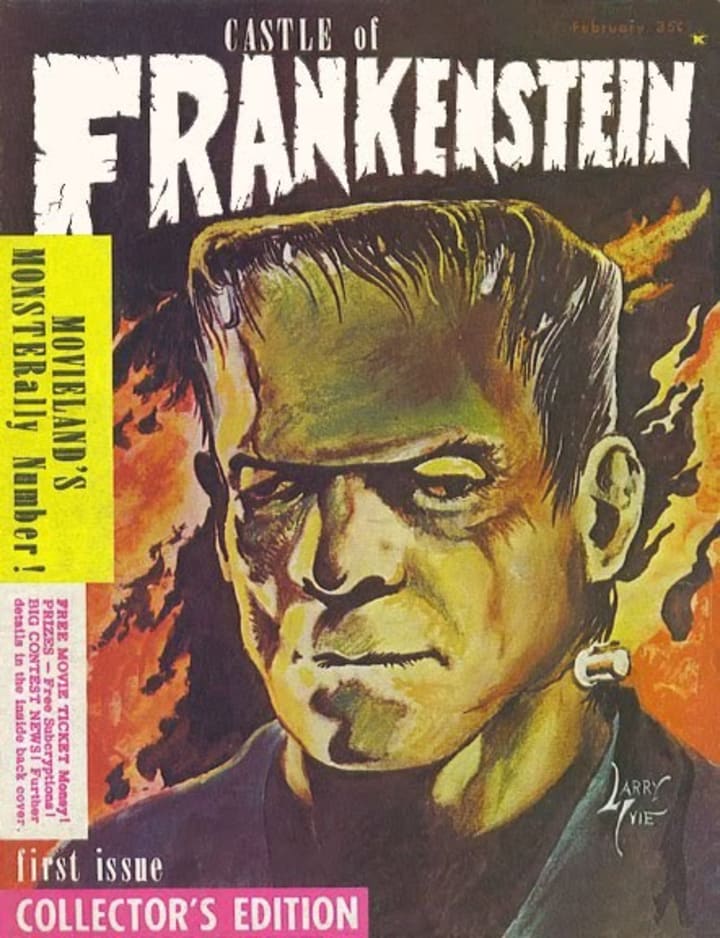 I spent years wishing to visit the famed Ackermansion, which housed his amazing collection, and in the last few years of Forry's life I did just that, every other weekend.
He passed in 2008, and left a legacy of inspiration for horror and science fiction fans unmatched to this day.
AND THEN THERE WAS JUNIOR HIGH SCHOOL, AND SHIRLEY JACKSON'S "THE HAUNTING OF HILL HOUSE," AND …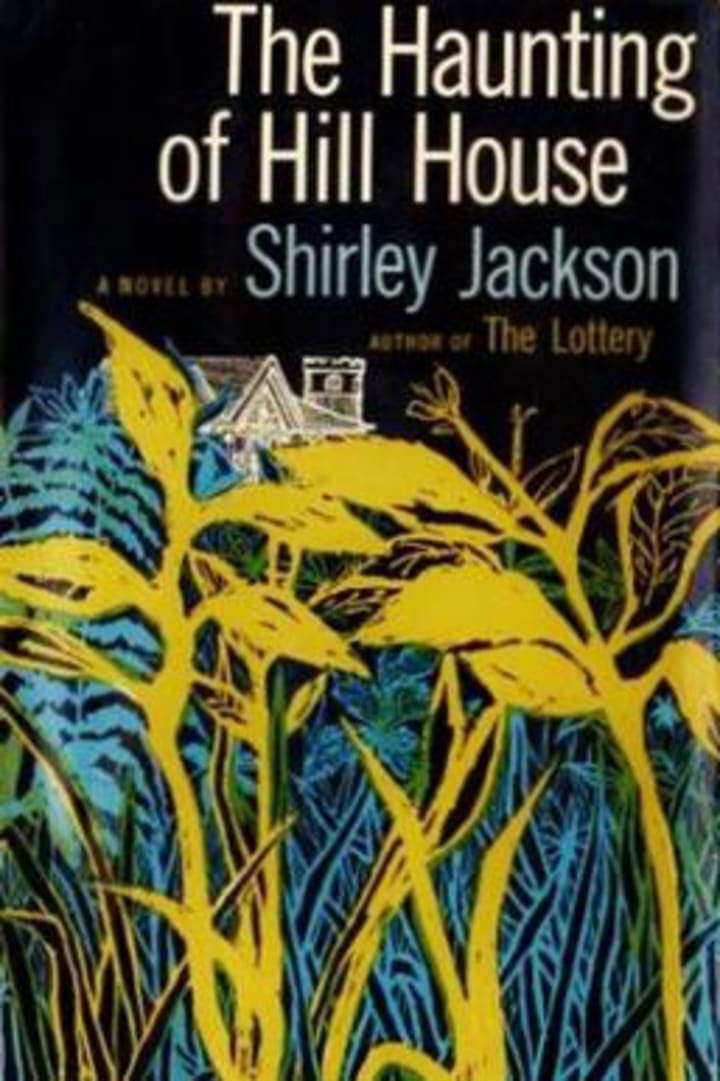 I was about to flunk. By this point, I was dizzy with all things horror and monster, and beyond help. My junior high school English teacher informed my parents that my reading comprehension skills were subpar, and she was going to recommend that I be held back.
No had one ever been held back in my family before.
My father brokered a deal. He knew I was simply bored with the stale reading material presented in my class. He said, "Let my son choose a novel. He'll do a full report. If you don't like it, you hold him back. If you think he did well, advance him."
The teacher agreed. I was relieved. I chose Shirley Jackson's "The Haunting of Hill House" (I heard it was a terrific book from a classmate), and proceeded to get an A+ on my report. The teacher was stunned; my parents were not suprised.
Neither was I.
MY FILM TASTES, REFINED
My parents refused to allow me to watch either "The Exorcist" or "Jaws" until I was 18. When we got cable, I snuck downstairs and watched them both. I was none the worse for wear.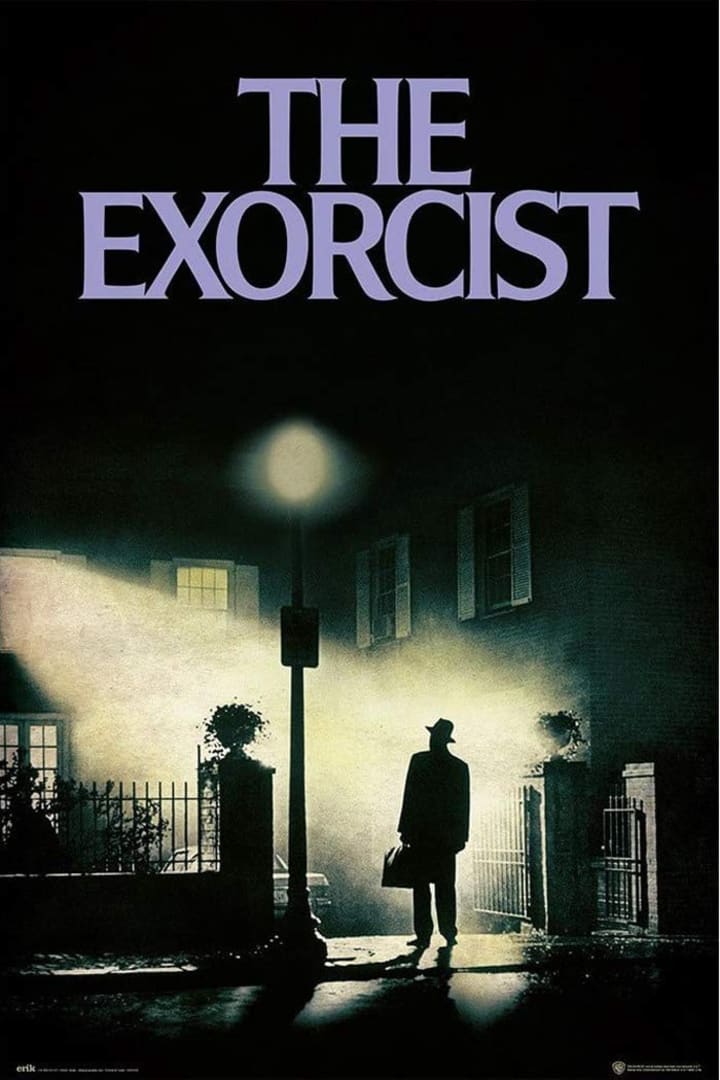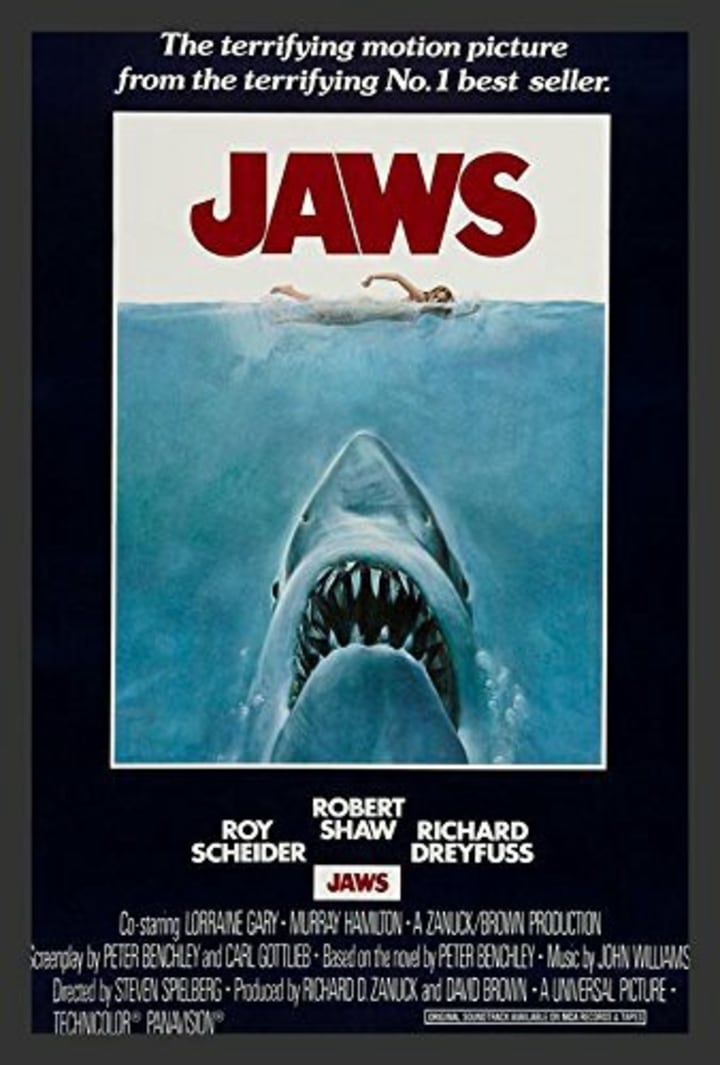 I read about Stephen King in "Famous Monsters," and so I snuck into "Carrie." I have to admit, that ending scared the hell out of me.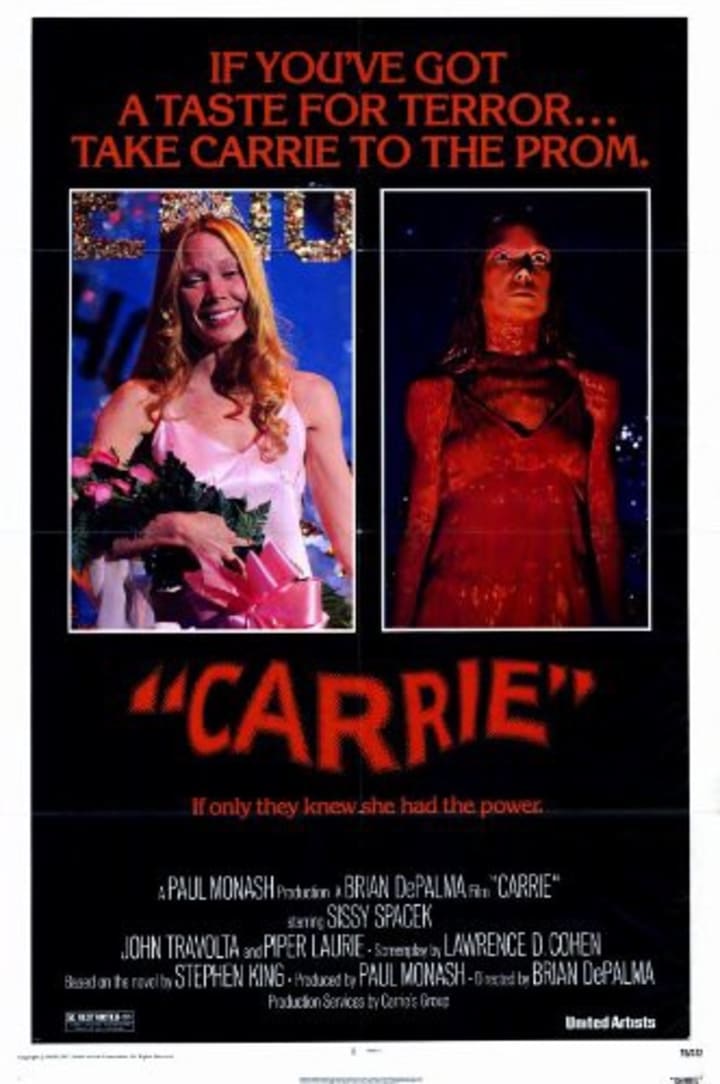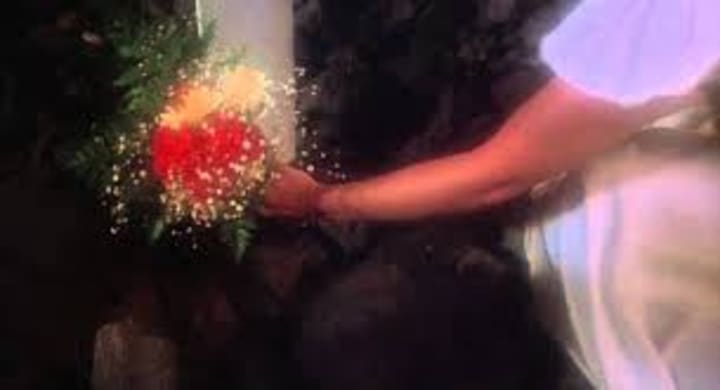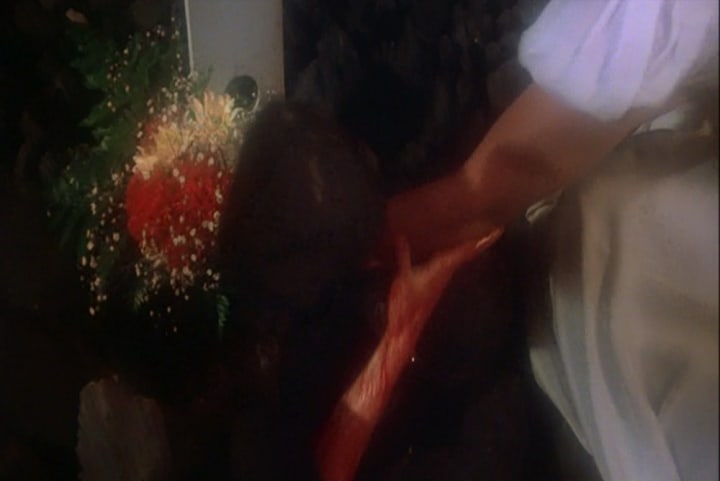 Of course, I casually snuck into other films as well. Though "The Texas Chainsaw Massacre" was released in 1974, it frequently played on double bills. In 1978, it played at a small theater in New York with John Carpenter's "Halloween."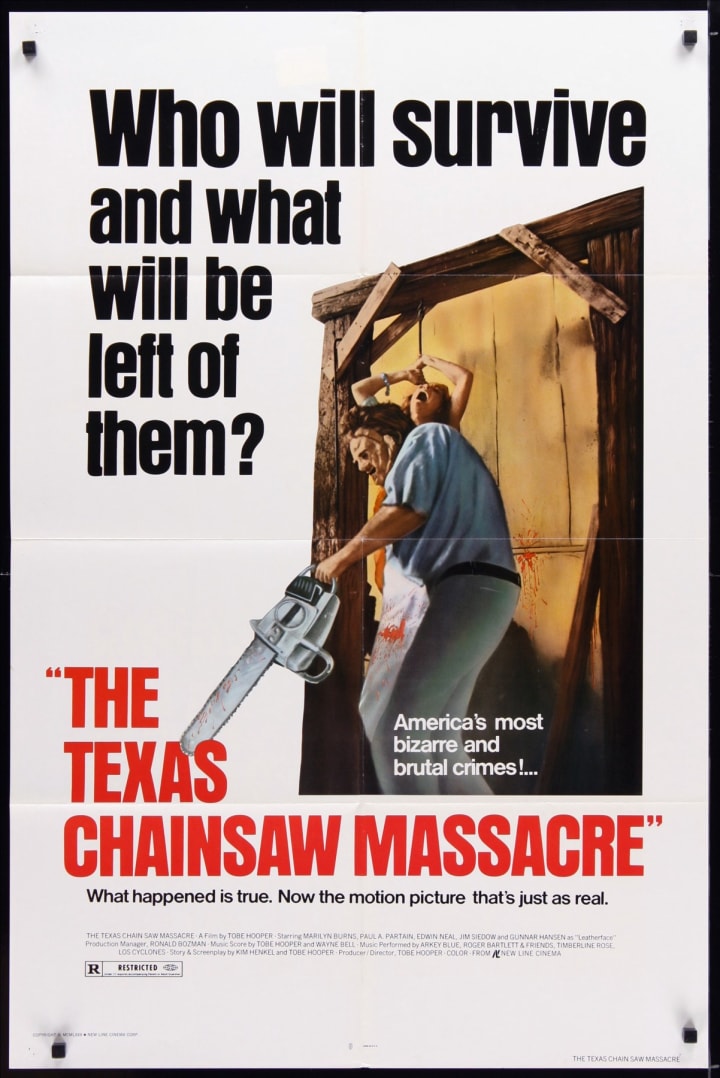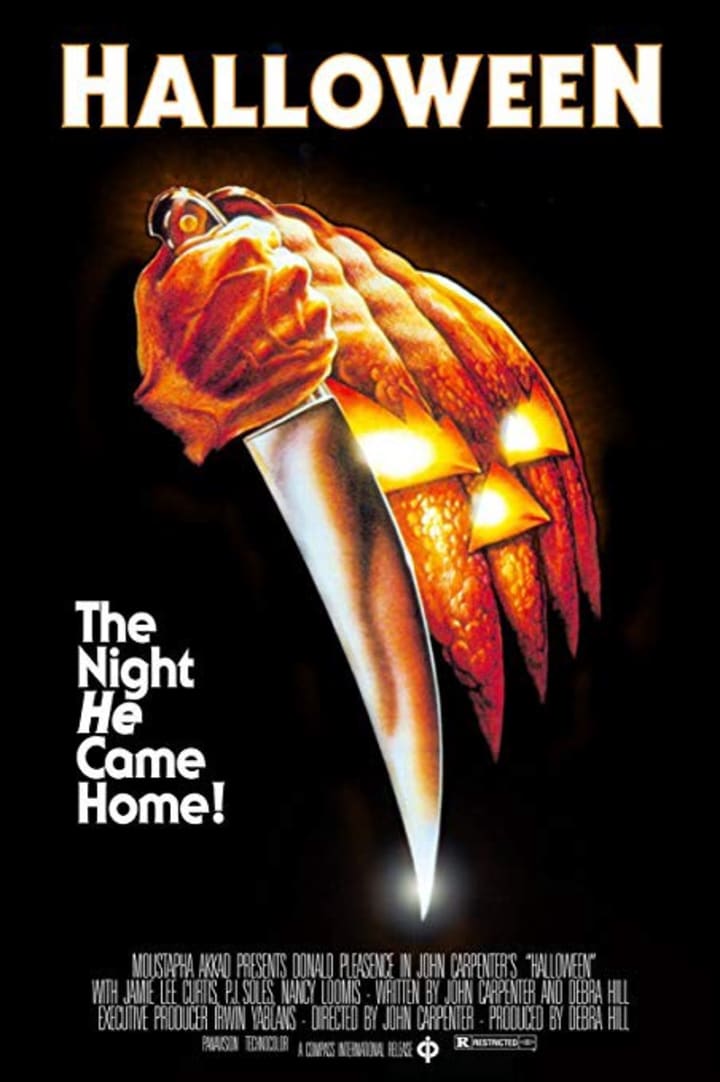 First, though, I snuck into "Dawn of the Dead," George Romero's true masterpiece ("Night of the Living Dead" and "Martin" are, to me, tied for second place).
Each of these films to date are all-time personal favorites.
BOOKS, EC COMICS, AND A CAREER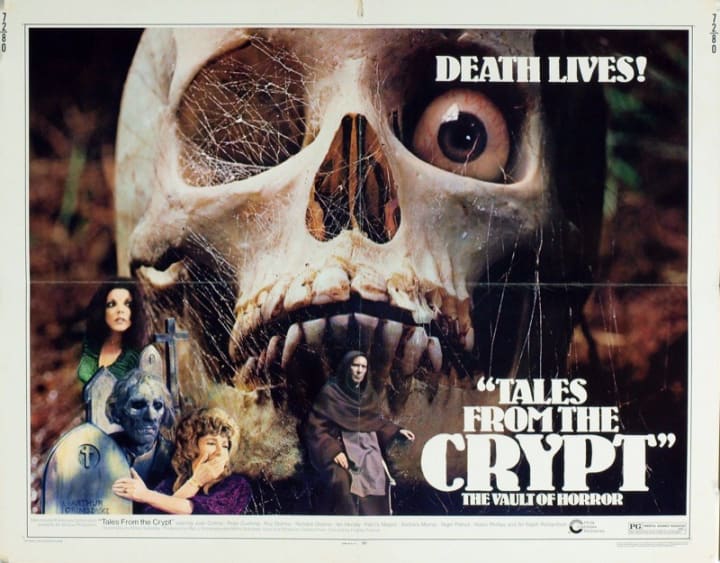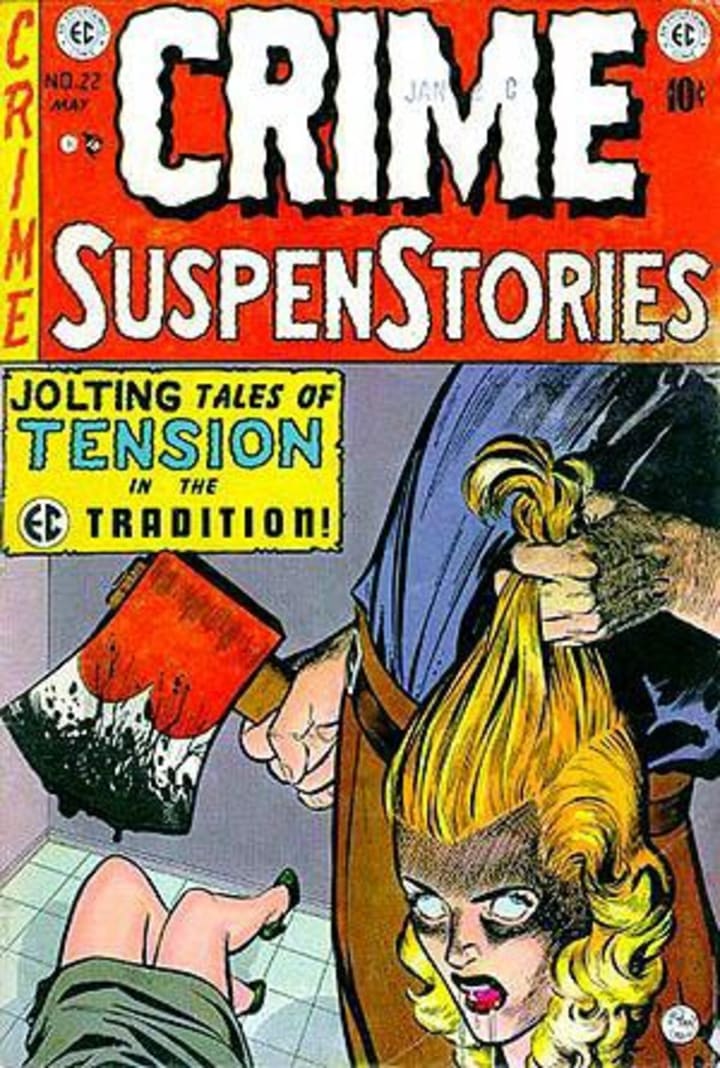 I became an avid reader. Predicatbly, Stephen King was a favorite, as was Clive Barker and "Tales from the Crypt" (which also made for a great film, prior to the HBO series).
Years later, when I was writing for a living, I was thrilled to sell my version of "Tales from the Crypt," a proposed reinvention of HBO's hit series for M. Night Shyamalan, to TNT. Unfortunately, however, the show was never made. Still, it was an honor to work on something so esteemed.
EC Comics, a notorious brand that published its gruesome comics in the 1950s, became the latest sickness. And I loved every moment of devouring that insanity.
IN CONCLUSION
And so it went, for years and years. I still have a collection of my own, though not as large as it once was. (The bigger responsibilities of marriage will sometimes do that to a person.)
Regardless, once upon a time, a timid boy-child watched a movie on "Creature Features" that forever altered the trajectory of his life.
I only wish you all that same fortune …
P.S.
I am executive producing a television show for Terror TV, a new horror subscription service, called "Terror Talk." It is exactly what you think it is. Please tune in, or otherwise email me for further information.
(Who says you can't make a living through your passion, huh?)
If you have enjoyed this story, feel free to recommend, share and follow me here on Vocal, where I publish new articles on a variety of topics.
About the Creator
Joel is a writer-producer, and partner in TV development group Council Tree Productions. He has developed projects for Ovation TV, TNT, Decades TV and FOX Studios, among others.
Reader insights
Be the first to share your insights about this piece.
Add your insights