Is Seattle's Historic Moore Hotel Haunted?
Or Wishful Thinking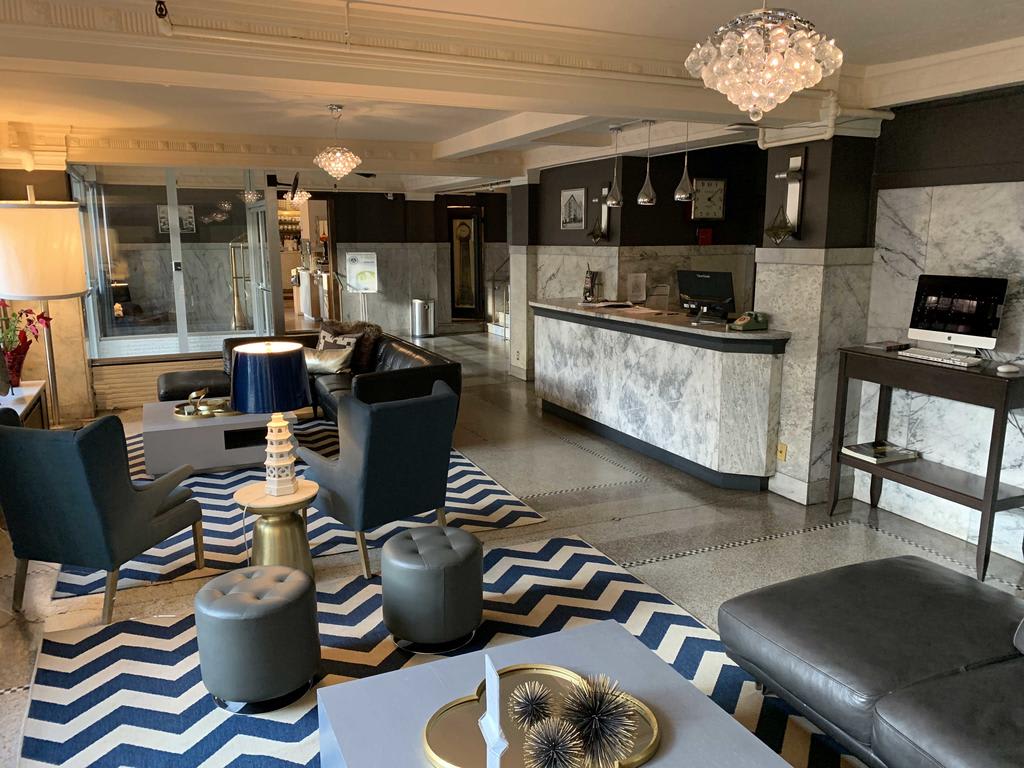 Moore Hotel
The date is June 2019, and the event is a family reunion. My sister, Tracy, and I flew into SEA-TAC (Seattle-Tacoma International) to give our dad a heart-attack (just kidding) on father's day. Unbeknownst to him, we had planned a family reunion as a surprise to him. All his children were arriving together from all over the country as a surprise father's day present (more on that later).
We were flying in at 3 PM from Phoenix and wanted to stay close to the airport figuring we would be a little jet-lagged. I had booked our room through Expedia, and our initial plans were we would spend the first night at Moore hotel. Then visiting family and friends for four days and then spend our last two nights at the Moore hotel. Tracy and I wanted some sister time to explore favorite haunts and some new ones as well.
Driving through Seattle traffic is worse, by far, then driving through DC traffic. I know as I have driven both. Seattle traffic is worse because most of the driving is through narrow streets usually under construction and lined with confusing signs. Our nerves were completely frazzled by the time we got to the hotel, except… the hotel has no off-street parking and the building is under construction. (Oh goodie).
Another 30 minutes of driving around to find parking finally settling on a parking garage with outrageous parking costs. It was $40 a day to park in Seattle or close to it. Man-handling our suitcases out of the trunk before locking the vehicle, we then began the six block hike uphill to our hotel where we discovered we would be sharing a bathroom with whomever else was on our floor (Oh hell no).
A side-note here. I'm sensitive to the energies around me and because of that have been visited by spirits pretty much all my life. I'm comfortable knowing they are around, but hate it when they just show up without warning and scare the bejesus out of me. So, I wasn't thrilled with the idea of having to go into a hallway at night to use the restroom. I was picking up that we weren't alone in the hotel and I didn't want to run into them at night (yes, I'm being silly).
We lucked out that there were rooms with private bathrooms available for a measly $50 more, which made us rethink the reservation we made to return in four days. The hotel staff was extremely nice and gave us a suite with a private bathroom at same cost when we returned. Dragging our suitcases to the antiquated 1930s elevator that fits four people comfortably (without luggage) made it to our room, which we unlocked with a regular key (how quaint) and died on the soft comfortable beds.
Hotel Moore was built in 1907, and has an almost boarding house atmosphere once you go upstairs to the rooms. Wooden floors and shared bathrooms, but if you want your own private bathroom, then you are in for a treat. A combination of old worldly crimson carpets and velvet curtains reminiscent of furnishings found in the historic opera theaters will greet you on the upper floors.
The historic Moore hotel is considered old world and is known for its simpler amenities. Moore hotel has no air conditioning, but allows guests to open the windows, letting in the cooler Washington state temps breeze through the rooms.
Our room also looked like a boarding room with two queen beds, and a double bed inside complete with an itsy-bitsy small shower. As I am a very endowed woman that shower filled me with scenes of having firefighters rescuing me from being interned in that death trap. I wasn't getting into that thing unless the firefighters were cute… then maybe.
Deciding to have dinner at the hotel, we went downstairs to the restaurant and it was while we were eating (and eavesdropping), that we learned that the hotel was supposedly haunted. I love the paranormal and Tracy, although not as extreme about it as me, enjoys checking places out. Yes, I know… a paranormal lover that is scared of ghosts. What can I say… I'm complicated.
Relaxing on our perspective beds, Tracy talking to hubby and the TV blaring, I decided to take out my cell phone to see if I could capture anything out of the ordinary. I was pleasantly surprised at the number of orbs that were flying around the room. Some leisurely and some darting this way and that. Now, I know skeptics will say that the orbs were more than likely dust particles and that's true, they could be, except some of them were blue. Last, I checked, dust particles don't show up colored.
Except, for the orbs and the feelings of not being alone—I didn't have any other experiences, but I showed the video to the person at the reception desk. He was impressed and mentioned that there had been reports from other guests about strange things happening to them. The hotel itself felt that it was the wild imaginations of their guests.
So, is the hotel haunted? If it is… they are not mean or harmful spirits. I get the impression they are as interested in us as we are them. I believe that they visit the guests to check them out before moving on to check out the next guest.
Hotel Moore, as much as I complained about the amenities, is like taking a step back into history. A history my sister and I were unaware of and we're from Washington State. It goes to show, how sometimes because we live in a place, we take that history for granted.
Hotel Moore is definitely worth the visit and if you love coffee? You will be in heaven once you've tried the lattes at the Moore Coffee Shop located inside the hotel. The hotel has it all… history, spirits, and fabulous coffee, plus you are only a few minutes away from the popular Seattle's Pike Market Place. Which is an adventure in its own with fish tossing vendors.
Oh, as for the family reunion? We almost did give our dad a heart attack, but he also said it was the best father's day ever.
travel
About the author
Verona is an aspiring writer living in Tucson, Arizona. She loves to write about urban legends and history. She is a proud member of the Horror Writer's Association (HWA) and the Horror Author's Guild (HAG).
Reader insights
Be the first to share your insights about this piece.
Add your insights