Inspired by 'The Mummy': An Investigation of the Most Haunted Areas in Egypt
The Mummy will bring new life to the Egyptian deserts and tombs: the invigorated investigation of haunted areas in Egypt.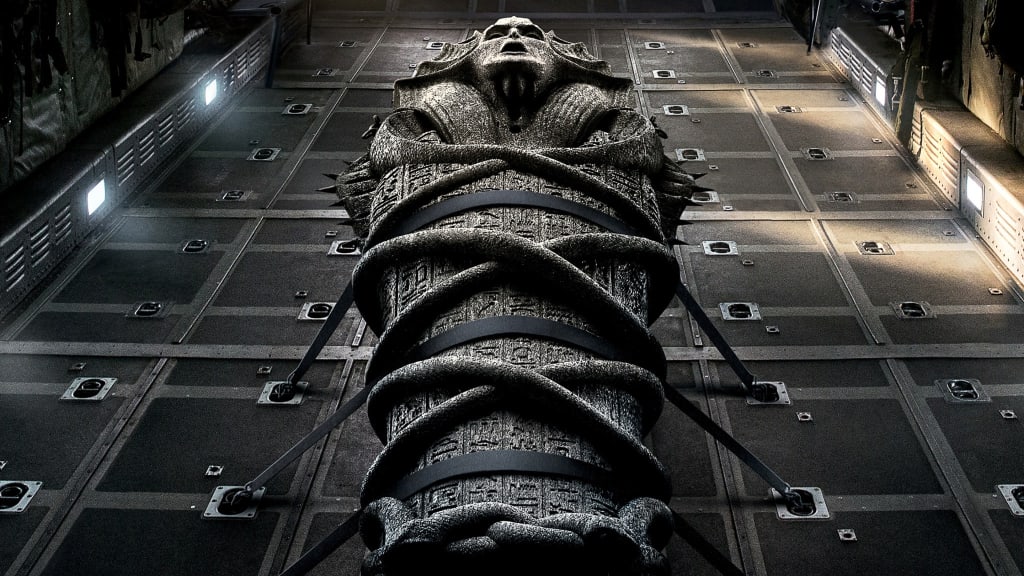 'The Mummy' [Credit: Universal]
Serving as the first installment in the #UniversalMonsters Cinematic Universe, #TheMummy will reprise the historic franchise and bring new life (and death) to the Egyptian deserts and tombs that we were first introduced to in 1999. Starring Tom Cruise, Courtney B. Vance, Russell Crowe as Dr. Jekyll and Mr. Hyde and Sofia Boutella as Princess Ahmanet a.k.a. The Mummy. Universal Monsters seems to have started off on the right track and with the success of "The Invisible Man" there's no doubt the #DarkUniverse will unleash harrowing terrors to give us frightmares for days.
However, it seems that the evil princess isn't the only thing lurking in the land of the pharaohs. Egypt has always been a place of mystery and with such a rich history and so many old monuments, it's bound to have its fill of haunted areas. The haunted locations on the list might be true or might simply be coincidence; either way, they're all creepy as hell. These are some of the most haunted places to be found around Egypt.
1. Valley of the Kings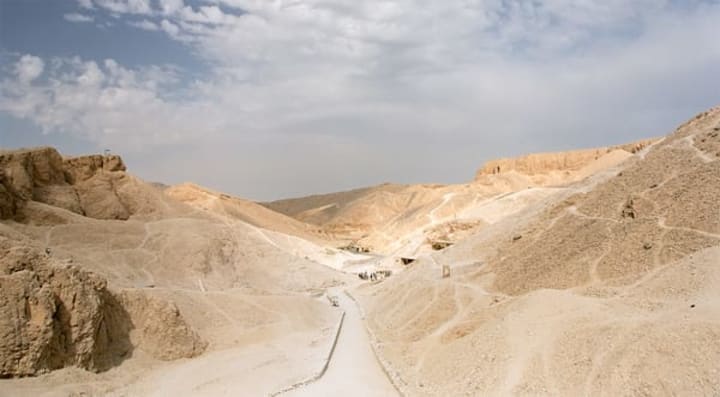 What's an article about Egypt without mentioning the pharaohs and their desecrated resting places? Especially one that's known worldwide and might be the most famous one of all. I'm talking here about King Tutankhamun. The people involved in the discovery of King Tut were said to be cursed as soon as they found the ancient pharaoh. Their greatest discovery was hollow, as they didn't even get the opportunity reap the fruits of their labor (most of them passed away mysteriously, around 13 people were affected by this "curse"). Other reports tell of an unknown pharaoh in a chariot roaming around, perhaps protecting what's left of long lost ancient treasures.
2. The Baron's Palace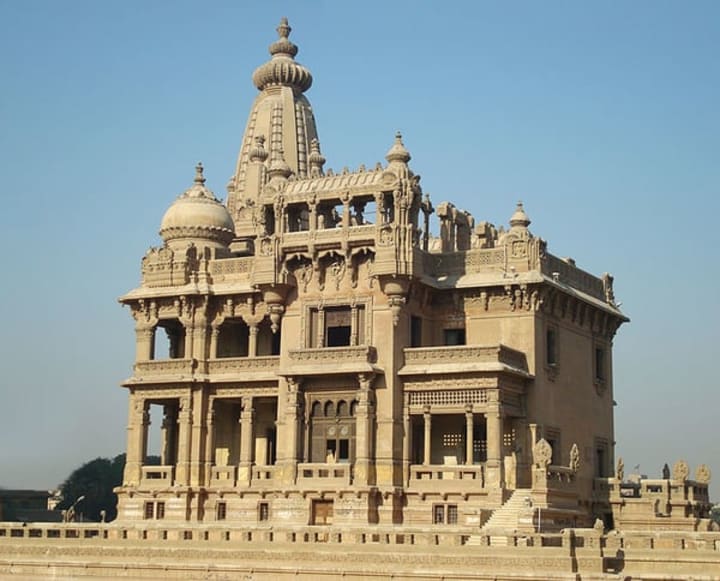 A crumbling palace filled with extraordinary history and death, The Baron's Palace houses a few ghosts of people who have perished in the building. The original owner, Baron Empain, passed away alongside his sister and niece (who also met their sudden demise). The Baron had his own room called "The Champer of Rosary" where he was buried. No one else was allowed in there, not even his family members. After the Baron's passing, they found his room filled with bats and mirrors mysteriously stained with blood. Slowly but surely, the palace began to crumble until it was vandalized and deserted.
Fast forward to 1997 when several teenagers broke into the palace to have a "concert." No one really knows what exactly happened that night but it resulted in the disappearance of two boys and one girl. Some people believe it was part of some devil worshiping and that they were used as some sort of sacrifice. The act was said to have taken place inside The Champer of Rosary. Now remodeled, the palace has become a fancy office building.
3. Wady El Natroon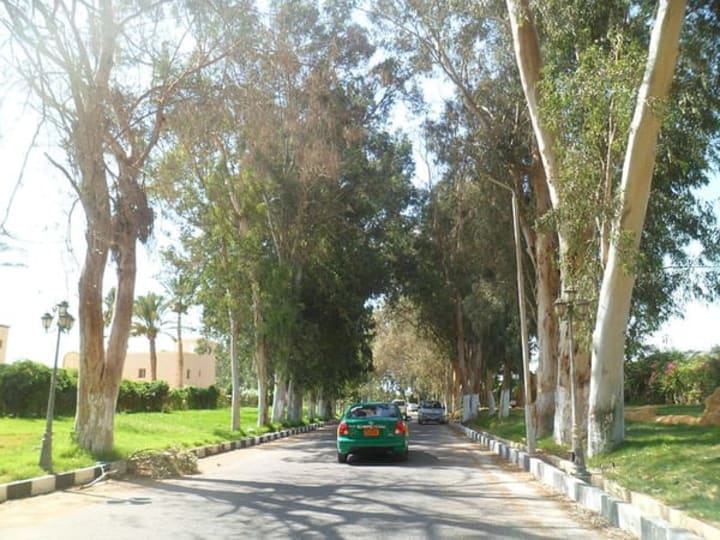 An isolated highway up on the North coast of Egypt might seem like any other, but in actuality it's one of the most haunted highways known around the world. It has a dark reputation validated by the stories of those who've had an encounter on the road with the "other side." Many claim to have accidentally "hit" a person with their vehicle, only to see them vanish right in front of the car as it passes through them. Other stories include a ghostly jogger running alongside moving cars, gushing with blood. My advice: Don't drive down that road at night.
4. The Roushdy Building in Alexandria
The former apartment complex (now turned office building) has been said to be the home of djinn and demons since the building has been standing. Stories of bloodcurdling screams, blood running from faucets, lights flickering and other occurrences kept this building from being occupied. One of the most notorious cases ever recorded is that of a newlywed couple who, after their first day of moving in, woke up to find their belongings outside in the street and in the stairwell. This happened for about several days in a row until they found out from neighbors that some unseen force kept tossing their belongings outside.
According to locals, during the early construction of the building an engineer ripped out pages of the Quran and scattered the pages through the foundation. His intentions were not to harm anyone but to bring prosperity to the owner of the building. Apparently it had the opposite effect.
5. The Great Pyramid of Giza

Aside from the mystery of how in the world the pyramid was built due to the timeline, lack of construction tools and years of aging, it's not the only secret the pyramid holds. Rumors have circulated about people being cursed by Pharaohs who have dared to disturb their secret tombs. Archaeologists and tourists alike clamor each year to Egypt to get a hold of the infamous pyramids. They travel to Egypt with hopes of bringing back valuable souvenirs, but quite often end up bringing back something much more terrifying... These types of stories and myths whether true or not will never end. A site filled with secrecy and so many theories which will never end, death surrounding the area due to secret burials, punishments for treason, mummification's and even signs of alien visitations, make Giza and enigmatic place.
6. Helwan Hospital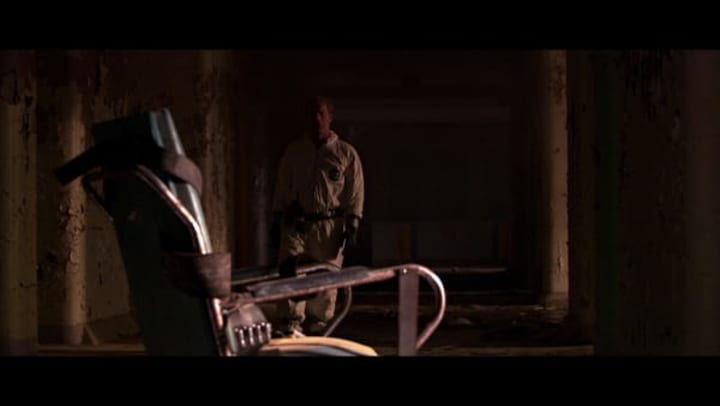 Former place to the royal family of wealthy King Farouk, this creepy hospital looks more like a temple. But don't let the exterior fool you. Dark shadows, creepy voices and constant flickering lights make this hospital feel eerie and hostile, according to those who've visited. The building actually used to be a morgue before it became a hospital, so you can imagine how many restless souls are running amok. Now fully restored and in service as a psychiatric hospital, just imagine being a patient there...
7. The House That Burns Almost Every Month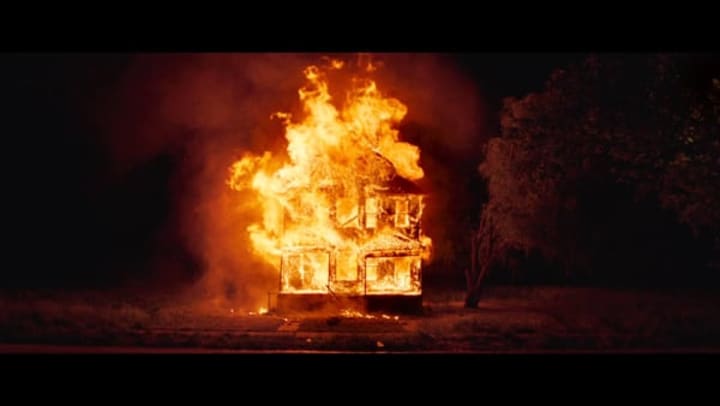 It turns out that there's a particular place not far from Giza that catches on fire during Arabic months. No one knows how the fires start; however, there's reason to suspect as to why it happens. It turns out that the owner's daughter is able to communicate with the dead and pretty much talks to them 24/7 (as far as it's known) and apparently the spirits warn her ahead of time before a fire actually happens, that way no one is harmed in the process.
8. The Moharam Bek Apartment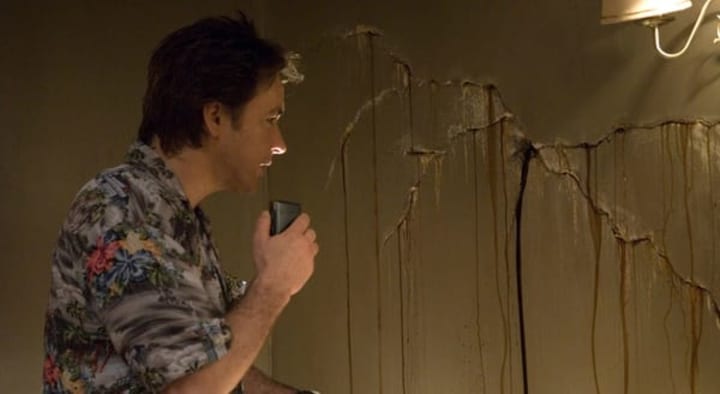 I would think twice about renting this particular apartment. The story goes that a couple, along with their kids were living in this apartment a few years ago. One day the husband asked his wife to pack up and for her and the kids to leave the apartment for the night. The wife did as she was told and didn't return until the following day, only to discover something horrible.
At first, she wasn't able to get into the apartment because she had no key and it was locked from the inside. After finding a maintenance man, they opened the door to find the apartment completely trashed and filled with water. She was also shocked when she discovered the body of her dead husband lying in the next room covered in blood. The coroner's report stated he had been assaulted by several people who broke every bone in his body yet no signs of forced entry were found, nor fingerprints, hair follicles, etc. Since then, that particular apartment has been vacant. Speculation has surrounded ever since the incident that it was some sort of revenge kill. Other theories suggest that the man was killed by some sort of supernatural force. I guess we will never know.
Wanna chat about horror? Feel free to follow me on my social media pages. Like what I've written? Please consider sending a tip of your choice my way to keep up with more creepy content. Until next time... Sweet Screams.
(Sources: Hubpages, Scoop Empire, Cairoscene, Wikipedia, Google)