Halloween Ideas During Covid
5 Ways to keep the Spirit Going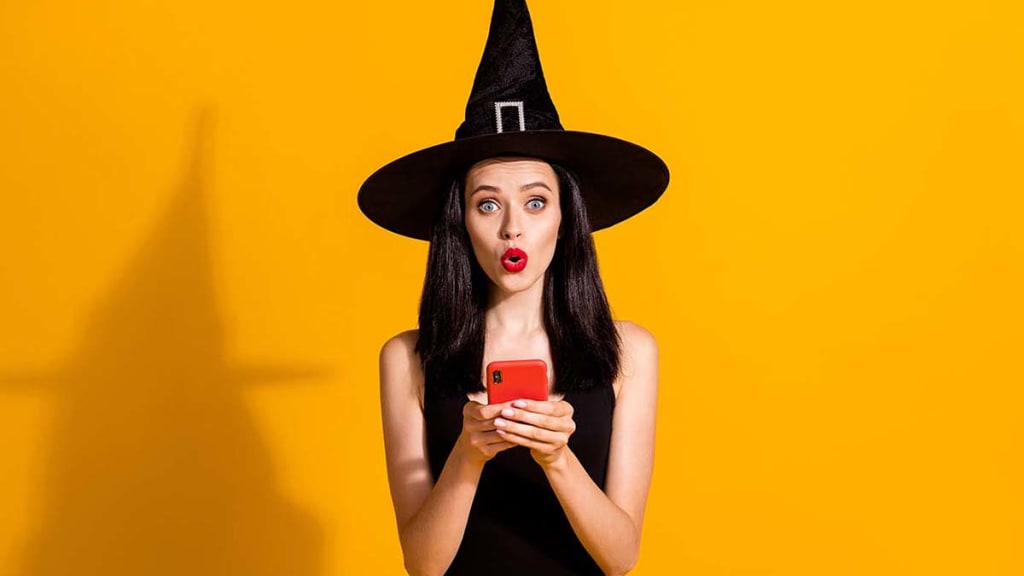 It's the most wonderful time of the year. I say that every October. To be honest, this year I feel conflicted. Part of me wants to celebrate my birth month, Halloween, the feeling of autumn, the kickoff of college bowl and of holiday season as always. The other part of me feels so drained by 2020 that I just want to sit home and do nothing. From pandemics, riots, bad news everywhere you turn to friends, family and neighbors constantly fighting on social networks it's hard to see a light at the end of the tunnel. I think about now pretty much everyone is looking to holidays for a bright spot in an otherwise bleak year.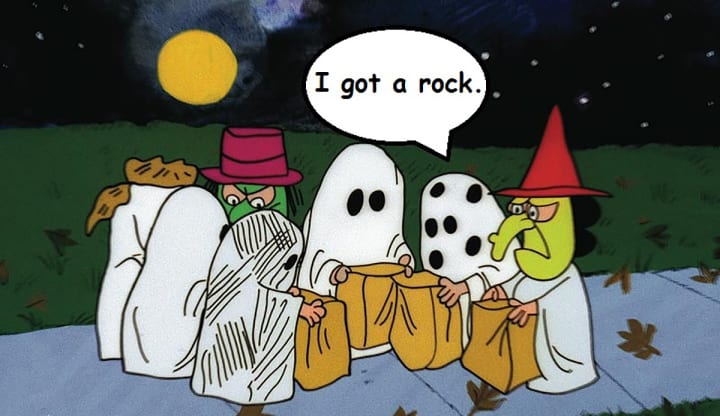 So here it goes. A very Covid Halloween, Charlie Brown. This year, costume parties, haunted houses and hayrides have been all but thrown out the window. While we may not be able to do trick or treat, we can still do spooky and safe. Here are some Covid Halloween ideas for both child and adult version of Halloween lovers.
1. Pumpkin Carving
I mean this one goes without saying. I love carving pumpkins every year. I even love the trip to the pumpkin patch beforehand. However you get your pumpkins this year, this is a creative project you can easily do with those within your household. Then you can enjoy eating the toasted seeds and the smell of pumpkin with the warm glow of the candle burning inside. Leave your spooky creations on the front porch to share with neighbors walking by.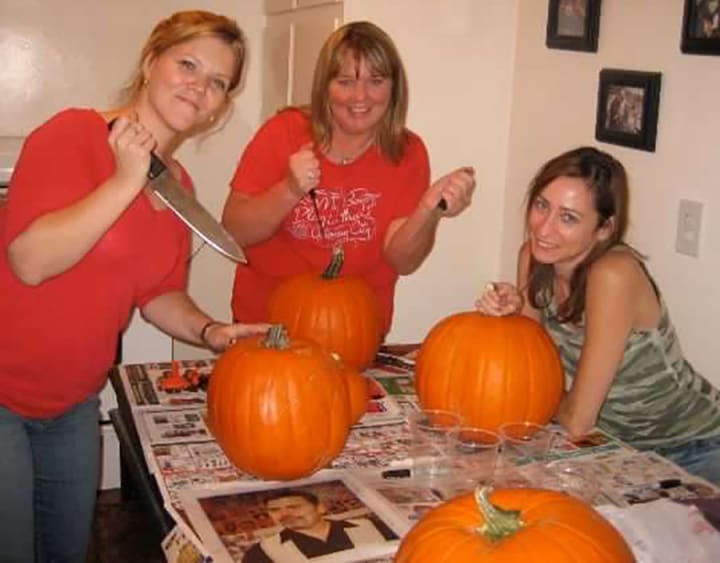 2. Front Porch and Home Decor
October just begain and reports are already showing that spending on Halloween home decor in 2020 is up far more than previous years. If you can't go out for Halloween, why not bring it into your home? Take easy inspiration from any of the style darlings of Instagram or Pinterest including my new discovery Ashley from Modern Glam and of course Apartment Therapy.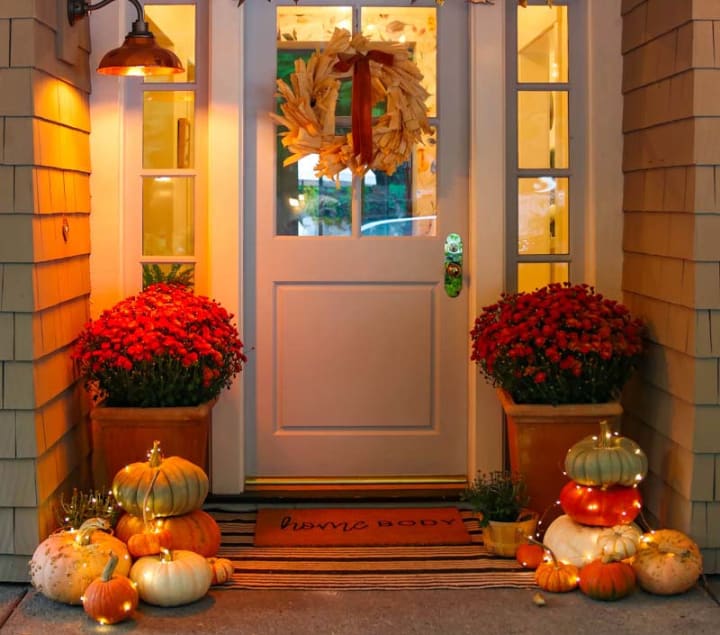 3. Virtual Costume Party
I know some of us already experienced video chat fatigue since the early days of the lockdown but maybe this is a time to make exception. Have a theme for your group or simply dress in your Halloween best.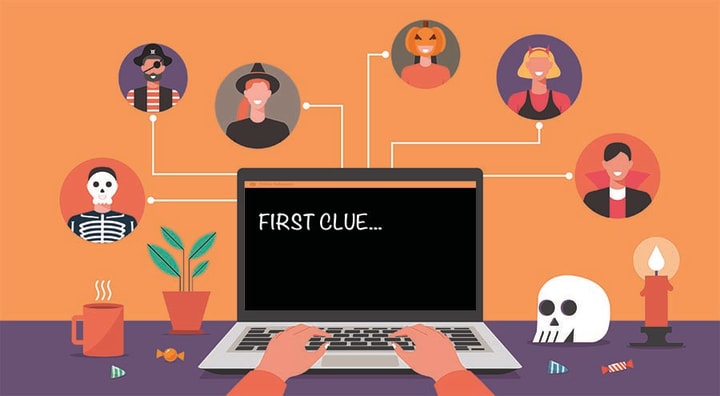 4. Virtual Murder Mystery Party
Riding on the coattails of the costume party, have a virtual murder mystery. The host can assign parts to all of the attendees and then show them around their living room via the camera on their device. Attendees can ask questions and ask the host to see specific parts of the room for clues.
5. Outdoor Movies
I've been trying to convince my friends to do this one for the past year or so and we just haven't done it yet. We have a projector and a large white sheet just begging to do an outdoor showing of Rocky Horror Picture Show, Nightmare on Elm Street or Halloween. Add blankets, cushions and candles for ambience. Serve pizza, popcorn and prosecco (and of course candy) and you have the perfect evening.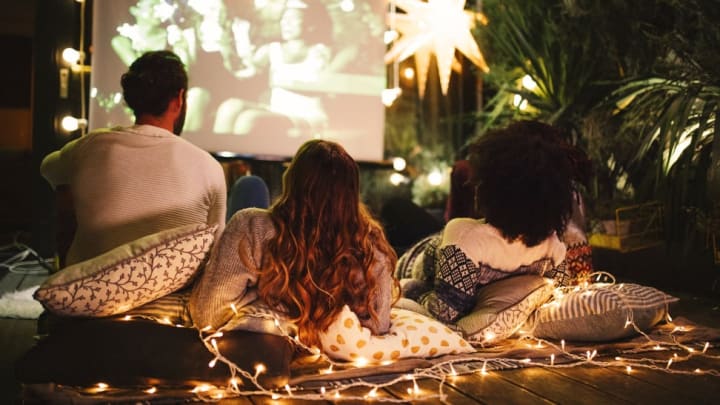 Jennifer Pike
I am a Gen X woman now finding my way through midlife. Fortunately, Gen X has redefined what that means. Here I will share my nostalgia for the past, my experiences in present time and my perspective on it all.
See all posts by Jennifer Pike →