Giving the Gift of 'Gremlins' This Christmas
The importance of giving over the Holidays.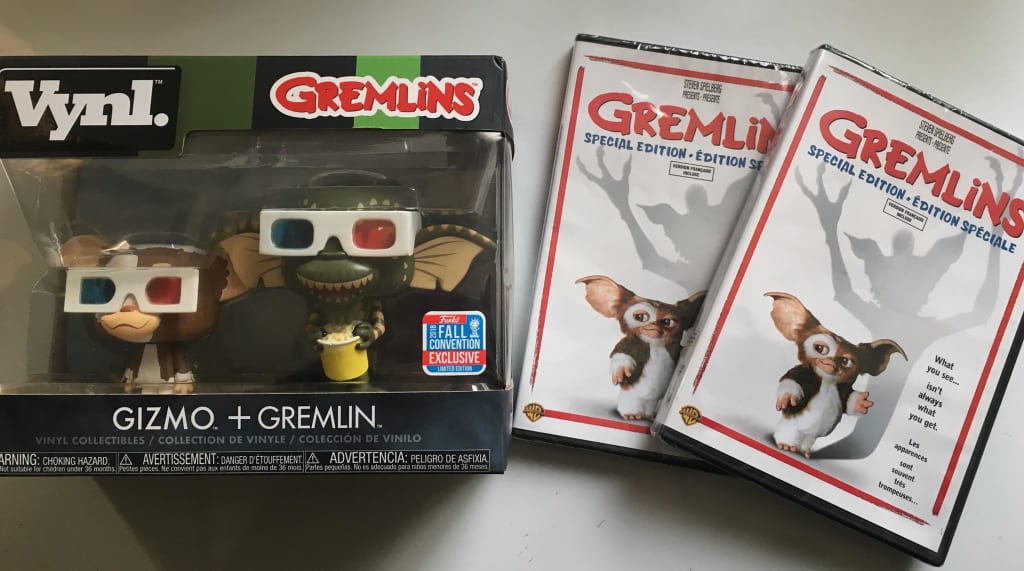 Gifts can be a powerful thing, as they are often a physical and tangible representation of something we love (whether it be a movie, video game, or an action-figure of a character we connect too). Even as an adult, I have talked to many peers about Christmas memories from their childhood's that still stand out so vividly. This is due to them receiving a toy that they fell in love with. In fact, many adults (myself included) still purchase collectibles and statues, that are essentially just high-end action figures.
With all the excitement and enthusiasm that toys and gifts evoke, it is no wonder that the Christmas season is so beloved by children.
Sadly though, for the many families who are struggling to make ends meet, Christmas can be a stressful and even depressing time. In 2017, ABC Australia reported that over 1.6 million parents would struggle to buy Christmas presents for their children. This figure is thought to be even higher in Canada and the United States.
As such, I decided that I would purchase several copies of Gremlins on DVD, and some Gremlin related toys this holiday season. These were donated to my local Christmas Drive, which ensures needy children in the community have new presents to wake up too on Christmas morning.
As a huge Gremlins fan, I can attest to how much I have enjoyed the movies and associated toys when I was a kid (and even now as an adult). I have many fond memories from my childhood that centered around Gremlins. As I grew into an adult this love for the franchise never faded. This sense of joy is what I want to be able to share this Christmas with others. Gremlins will be playing in theaters across globe this December as part of its 35th Anniversary. As such, the movie will be very visible over the Holiday Season. Therefore, now seems like a terrific time to donate some Gremlin-related presents. I have talked to many other Gremlin fans who were thrilled to have received Gremlin related gifts when they were kids. I sincerely hope, that those who receive the items that I have donated will love them as much as those other fans did!
Gizmo (the endearing Mogwai from the film) is the character who actually ends up defeating Stripe, the leader of the Gremlins. Therefore, with his courage and bravery the character of Gizmo seems to embody such attributes as striving to help those who need it, doing what is right, and taking care of others. Having grown up with the character, I can think of no better way to show my appreciation for Gizmo and the Gremlins then by trying to help others in my own small way. I truly hope that through these efforts, I can help bring a little happiness and joy to others over this holiday season. I even have prospective plans to make this an annual tradition over the holidays.
In keeping with the nature of the kind Gizmo (and with the spirit of Christmas), I will also be donating to the Paralyzed Veterans of America (PVA), which is a leading advocate for quality health care, spinal cord research, VA benefits and civil rights for veterans and all people with disabilities.
I hope others will be inspired to donate to this cause or to their local toy drives over the holidays as well. Especially, since these simple acts of kindness can have a huge impact. After all, striving to be kind and compassionate seems like a fantastic idea for a fantastic world.
For those who would like to donate to the AVP, please visit:
https://www.pva.org/