Family Man
A story of urge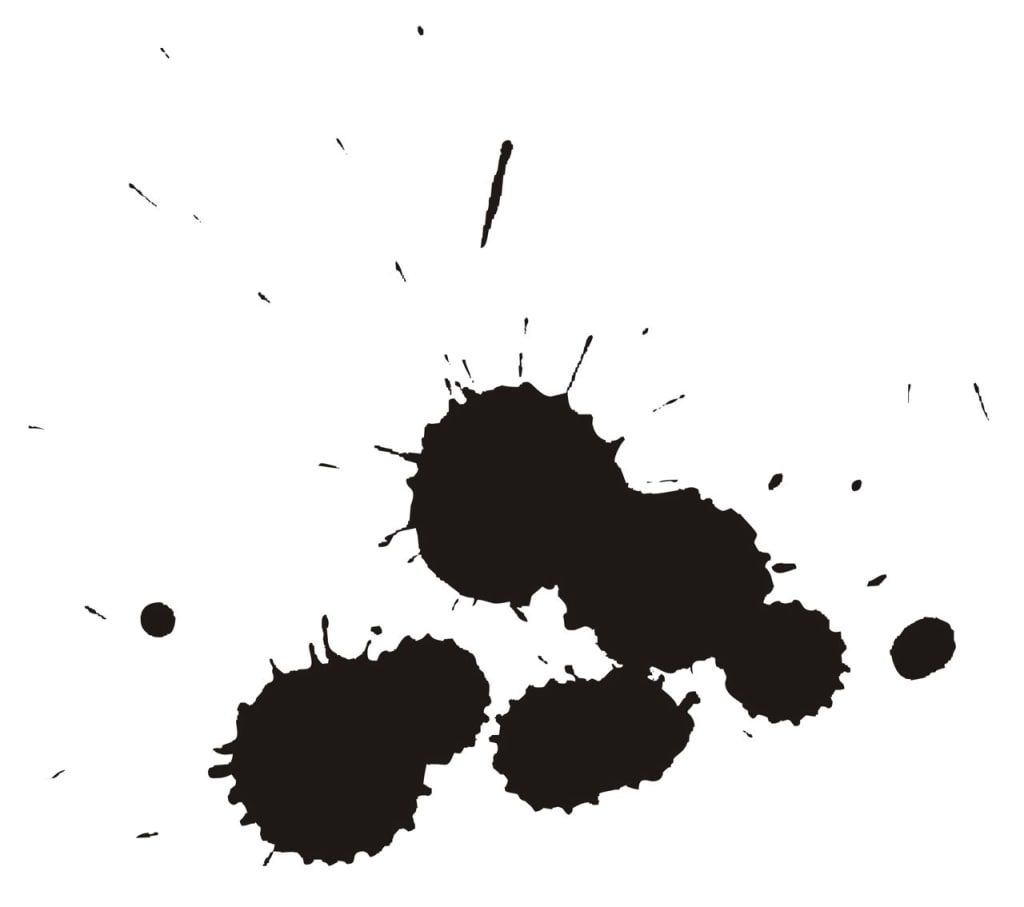 The black ink blotches fall on the thin paper from the crushed pen in my hand. This is the hand that is a part of the problem; a roadblock is what it also could be called. Whatever I call the problem, I still suffer from it and have become uncontrollable lately. When I was out with the family, I had a sudden urge to grab my wife by the neck. When we were walking with each other as the kids ran ahead of us, I saw her neck. I wanted to do something, then later today it was worse. My wife had brought an idea to my attention, to go out and have dinner without the children. If we were to go out and have a little fun, then that would relieve some stress the kids have given us. We have twins, they both are the age of seven, both boys, and they are robustious. Thankfully they exist actually, because if they weren't born, I would have done something to their mother. I wish I didn't have this inside me to force me to do horrible things. Accepting her offer, we went out with no children to run around with toy planes in hand. We had a refuge from everything, from crying to stomping at the restaurant. Still, I have a problem, a problem I cannot control; when I get the urge, I go to the restroom or somewhere so I won't expose myself. Luckily, when we were out, I wasn't suspicious when I went to the restroom.
Sitting across from me that night was the wife in her beautiful, black dress. I'm guilty of having my heart stolen by this dress she wears. This dress gave her an irresistible, womanly flair. She shines the same as that time we watched the stars, so pretty. Before her, I didn't believe there would be a woman to steal my heart. Even with these facts, I have the problem, the urge, and will potentially hurt my wife. The whole night, I was awkward towards her as we conversed about anything but children. On the ride home, she was driving and I was in the passenger seat staring out the window. She saw this as ignoring her, so she confronted me with questions. I answered them as they came up, along with statements I told her in between, statements about how I love her. When we finished going back and forth, I knew she was suspicious. I told myself, she knows you're stressed about something. If she found out about the problem, or if I let it out in front of her, then it would be horrible.
I'm trying to write a letter in my office that tells my family I'll be leaving their lives. I can't control it, I can't stay here and just get over it; if I do, then it will get out of me. Picking up another pen, I start to write a letter for her and something for my boys. It is unhealthy for boys to grow without a father, but I'd rather have them grow up than not grow at all. Finishing the last of the letter, I hear banging on the locked door behind me. Why did I choose to write this in my home, I ask myself. She has returned home from taking out the kids, so that means they're all here. They need to leave. I can't do it this time, I'm not able to control myself. I hear both boys on the other side yell about how much fun they had. They ask me to pick them up and hold them. "Daddy, please come out," they say, but I refuse them. I refuse them the love and my wife that gave birth to such beautiful kids.
It becomes late. I notice the clock's hands point around midnight. I notice the urge taking over me, my nails falling off both hands as if they were rotting, my skin peeling, and my back moving into strange positions. Plopping on the floor, they hear it outside and begin to become worried. I didn't finish the letter, it needs one more detail that they need to read. Trying to get back on the chair, I hear the crackling of the bones inside me change. Not being able to control my body, I'm not able to sit in the chair again. I notice I'm going towards the door my family yells at, I didn't even notice I was doing this. Well, now it has gotten out of hand, I can't control this now, the problem. I want to see my wife grow old with me as we die in each other's arms. I want to see both my kids grow into adults visiting their dad when they can. These are wants, but life isn't fair is it? And my family will suffer because of what I was and what I've become. All those nights being with that mistress has turned me into what I'm turning into now.
Near the door, I wish the last words would've been written. Now, I'm not able to tell them anymore. All the hair on me has grown at long lengths, I have nails that replace the human ones, and I notice I'm taller. Breaking the door down with my bare hands, I hear my family scream from terror. They saw a different person that wasn't the loving man they knew. Walking over the broken door, I step up to my wife that holds the twins in their arms, telling them it will be okay. I see their necks and I can't control it anymore, I lean in closer and I try to say what I couldn't write. I love my family.
fiction
About the author
I have always been a story teller and a author at heart. Today I practice my craft with poetry, short stories, and novels. I'm here to share stories with everyone and I hope you enjoy. I will be writing fluidly from horror to poems.
Reader insights
Be the first to share your insights about this piece.
Add your insights