Doctor Sleep:The Movie that (IMO) Redefined Horror
Mike Flanagan is the newest genius in visual horror…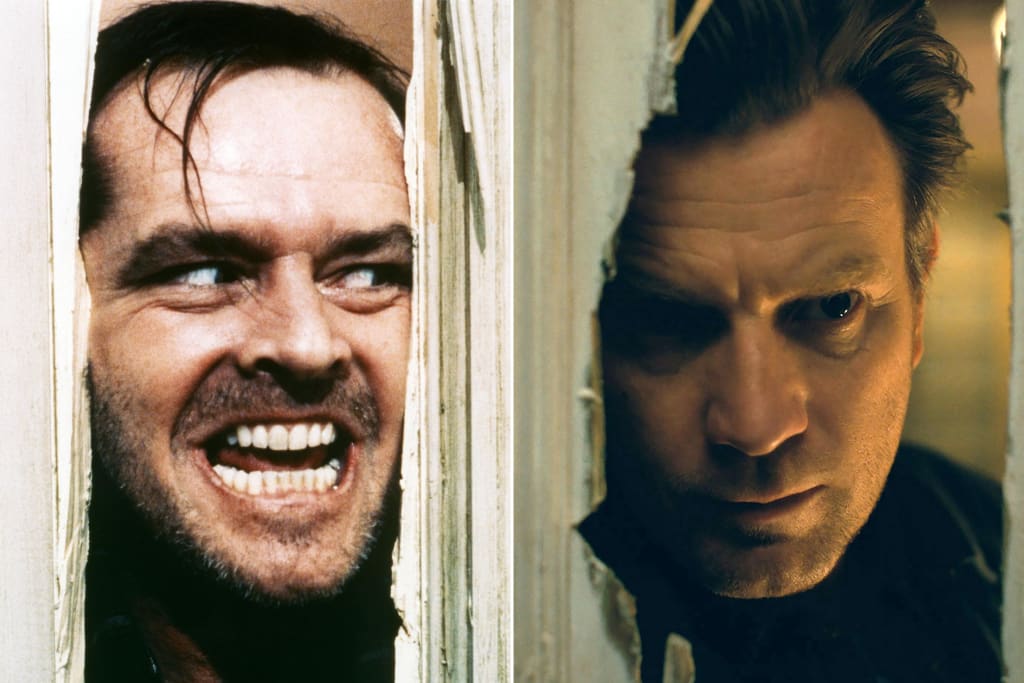 Disclaimer: This "review" contains spoilers from the Shining franchise, the books as well its movie adaptations. I highly recommend you read both books, even if you've already seen the movies!
I was still reading The Shining when I first watched the trailer for Doctor Sleep, and for a while, I was concerned. I wasn't thrilled by the concept of a cult group sucking the magic out of people like vampires, considering how ghost-filled the first movie was. Don't get me wrong, I believe The Shining is Kubrick's best movie, but he certainly wasn't renowned for his "setiquette" and didn't work with Stephen King on any level, resulting in a movie that is vastly different from the novel.
As I fell deeper into the world of Doctor Sleep, my excitement grew and grew. There were moments when I verbally exclaimed, "That's in the trailer!" I completed the book a day before the movie came out, and when I watched it I was so pleased.
Before I dive into my favourite bits, here's a quick synopsis:
"Struggling with alcoholism, Dan Torrance remains traumatized by the sinister events that occurred at the Overlook Hotel when he was a child. His hope for a peaceful existence soon becomes shattered when he meets Abra, a teen who shares his extrasensory gift of the "shine." Together, they form an unlikely alliance to battle the True Knot, a cult whose members try to feed off the shine of innocents to become immortal."
The director of Doctor Sleep, Mike Flanagan, clearly took notes from both of King's novels and Kubrick's film, throwing them together to create something that was fresh and nostalgic. He reused Warner's original logo from 1980 alongside the iconic, daunting theme. He rebuilt entire sets, reconstructed scenes shot for shot and recast our favourite bad guy for a sinister return.
Considering the significant differences between the first book and movie, I'm insanely impressed that Flanagan managed to pull this sequel off. It wasn't until the credits started rolling and I googled his name that I thought, "This movie couldn't have had a better director." He previously adapted another one of King's novels - Netflix's Gerald's Game - and has received high praise from the man himself.
In particular, I was worried about the revisitation of the Overlook Hotel; avid fans of the novel will know that it burned down, but Kubrick left it standing. In the second book, the Overlook is portrayed as a safe space in Danny's memories. Splendidly, in the movie, Dan tiptoeing around the Overlook, revisiting the horrors of his past, works whether the hotel is real or not. The scene was eerie and a brilliant throwback to the first movie, even more so as we occasionally flash back to Jack Torrance stalking his then-5-year-old son through the hallways.
Unlike the first movie, which is littered with hallucinations and the occasional telepathic conversation, we actually get to experience the magic of the "shining" in Doctor Sleep, diving into the character's heads to see what they see. Abra's signature power involves "moving the house", whereby she can astral project into other people's heads, seeing through their eyes and speaking with their tongues. This allows for some cleverly shot parallels and detailed close-up interactions.
Each character has their own "library" of memories, too. Dan has lockboxes lining the Overlook maze, where he keeps the hotel ghosts locked away. Abra, as she is still so young, has a single wall of filing cabinets which look lame compared to Rose the Hat's cathedral, but the leader of the True Knot's authority is completely thrown out of the window when Abra crushes her hand in one of the metal drawers. The skin begins to rip off the bone as Rose screams and tries to yank it free. The visual effect is wonderfully gruesome.
My favourite scene in ƒ is the murder of the "Baseball Boy." In short, the Baseball Boy, who shines but doesn't know it, is murdered and ingested by the True Knot - it's just another hearty meal for them. Abra witnesses his death whilst taking a trip in Rose the Hat's mind. The scene continually cuts back and forth between Abra writhing in her bed to the Baseball Boy screaming as he is tortured and mutilated. Abra's distress is so strong that from an entire town away, she knocks Dan out of bed and rips the word "MURDER" into his wall. Dan, of course, is horrified when he sees the familiar "REDRUM" reflected in his mirror. The gradual build-up is traumatic and grim, and it makes me squirm with perverse excitement every time I watch it.
On the subject of Rose and her lunatics, I think it's only fitting that I give a shoutout to my favourite character in the movie. Rebecca Fergeson is visually stunning yet rugged at the same time. Rose the Hat is a manipulator, all-powerful and subtly sexual. She causes great pain but feels it even greater, evident during the scene in which the True Knot is defeated; as each of her friends are shot down, we see snippets of Rose crying out, even though she is not there. In all, a contemporary antagonist with an impressive set of lungs. (1:15-2:44)
In my opinion, this movie redefined the horror genre. By combining nostalgic, axe-wielding slasher with modern psychological hauntings, it tells a story that is both familiar and daunting. What really drives it is its characters, portrayed by a highly talented cast that is specifically handpicked (watch anything by Mike Flanagan - you'll see lots of familiar faces).
Good horror movies make us jump out of our skins and hide behind pillows. Great horror movies make our skin crawl, our stomachs churn and our eyes tear up. Doctor Sleep, therefore, is a great horror movie.
Undoubtedly, Mike Flanagan is the newest genius when it comes to modern horror, but Doctor Sleep comes out on top.
Shine on...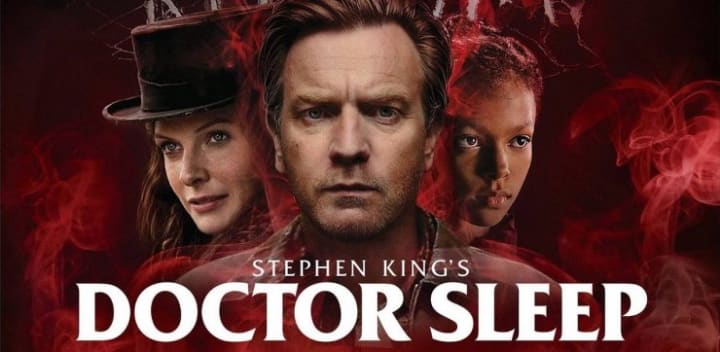 (Written by Helaina Wood, film student and horror buff.)
movie review
I'm Shelly - a self confessed chocoholic into all things creative. Take a peek at some of my other chocolaty delights and creative shenanigans: www.cocoa-skies.co.uk