Diary of a Spirit Speaker (MM Paranormal Fiction)
Entry #1: "From, Tobias Galaz"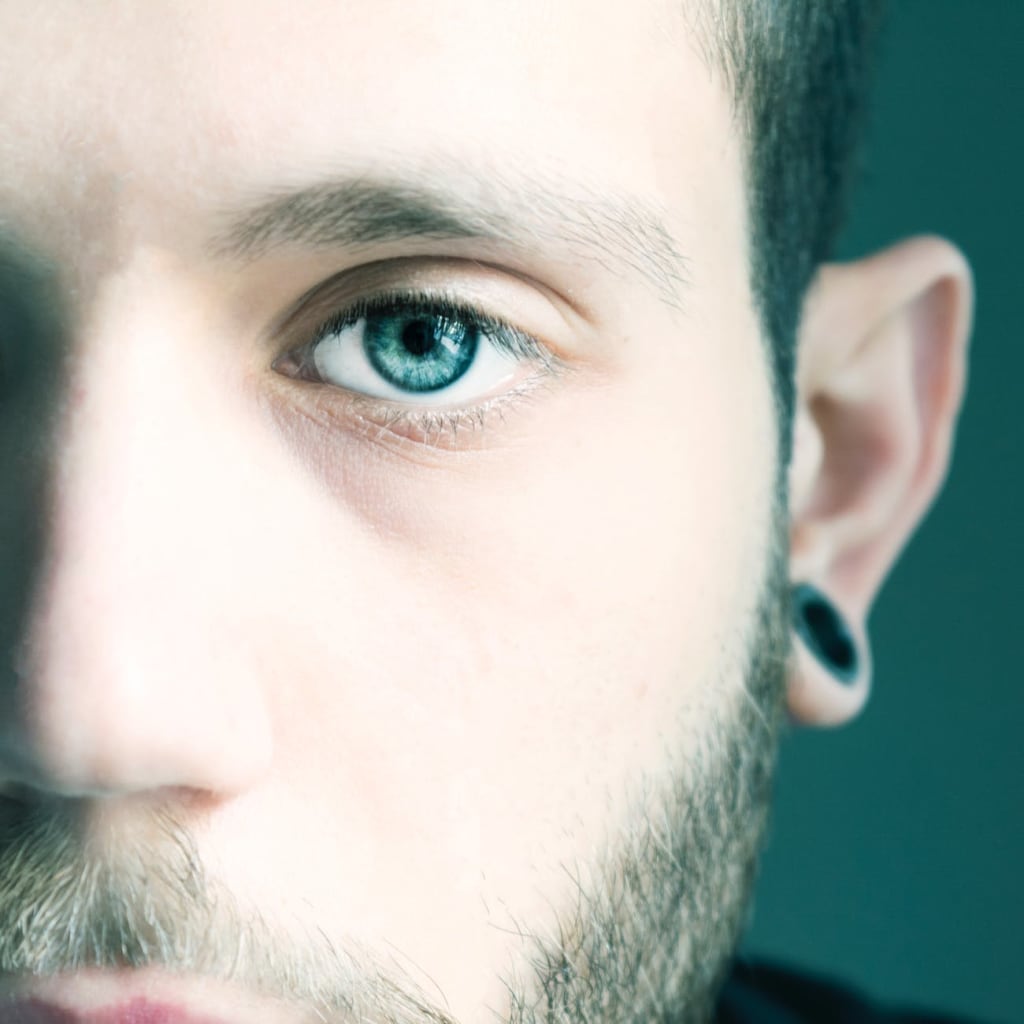 Photograph by Daniel Sperindeo
To Whom It May Concern,
I'm sure you've heard the story about someone who can communicate with Spirits many times before.
It was the key plot to The Sixth Sense and shows like Tru's Calling, Saving Hope, Medium, and Ghost Whisperer. In addition, who can forget those who use their abilities to dupe—I mean "help"—people speak to their loved one's Spirits; like John Edwards, the Long Island Medium and the Hollywood Medium.
But, this story is different.
My name is Tobias Galàz and I am seventeen years old.
I'm a Junior at Danger Falls High, a school full of clichés you'd see on whatever crappy high school show the CW Network decides to pick up.
I'm a writer for the school's paper The Stepping Stones, which caters to the LGBTQ+ community. I am proudly a part of being a Cis gendered Gay male myself.
But aside from all that, I am also a Spirit Speaker!
A Spirit Speaker is someone who has been gifted with the ability to communicate with and see Spirits of dead people. It is the job of the Spirit Speaker to assist the Spirit with any unfinished business they may have, which is prohibiting them from moving on to their respective afterlife.
Throughout my 10 years of knowing about this gift, I have helped about 60 spirits move on. You can imagine how insane this task can be at times, but thankfully, I've had the help of my Abuela Carmen—who was also a Spirit Speaker!
Sadly, she passed away two months ago on August 4th, 2018 and losing her meant I lost my mentor, my best friend, and the only other Spirit Speaker in my family.
She did leave behind a collection of diaries she had, which started when she was 12 years old! I thought her writing in a diary daily was insane, but she once told me, "Los oradores espirituales siempre deben tener un diario para escribir. ¡Es la única forma en que no se vuelven locos!"
Which means, "A Spirit Speaker must always have a diary to write in. It's the only way they do not drive themselves insane!"
I couldn't agree more with her.
With Abuela gone, I have no one else to talk to when it concerns being a Spirit Speaker, well other than my best friend Alex Figgler, but even then they—Alex is a non-binary individual who prefers the pronouns "they/them"—can be a bit scared sometimes, so I don't share everything with them.
I could trust my parents who have always been supportive and accepting of me, but they have their own issues to deal with.
My parents are Javier and Marisol Galàz, huge telenovela stars, a fact I am reminded of daily whenever I see their faces on TV posters near the bus stops, train stations, and the DVD shop on 67th street.
Whenever they aren't in Miami filming their hit show El Diablo Nunca Llora! (The Devil Never Cries!), they can be found here at Danger Falls being a pain in my butt! They would walk me to school, want to hang out with me at the local movie theater, go to various trips with me, etc.
Although they can be a huge pain in my ass, I understand the reason they want to spend some quality time with me.
Since I'm still in high school, they saw no point in trying to pull me out of school so I could travel with them to Miami (where they shoot their show) for eight months out of the year, so I currently reside in my Abuela's house, which she left for me in her will. Unfortunately, in the eyes of my parents, I'm still "too young" to stay home by myself; so my Titi (Aunt) Regina Valentina, lives with me.
Which in itself is funny since she's hardly home.
She's a poet who spends most of her time touring throughout various cities promoting her latest book, and this book she's currently promoting has more than 300 poems written about her ex-boyfriend and Pop Sensation, Ricardo Serratio.
Yeah, my family has some craziness in it, but I would never trade them in for anyone or anything.
I guess it's safe to say I come from a very artistic Puerto Rican family with a Paranormal twist.
As I said before, this story is different.
It's different from anything you've seen and read because this is my story.
And let me tell you, you have no idea what you're about to get into.