'American Horror Story' Finally Gave Our Favorite Murder House Characters Their Happy Endings
Episode 6 of 'American Horror Story: Apocalypse' not only gives us closure for our favourite Murder House characters, but also proves that fan service can be done right.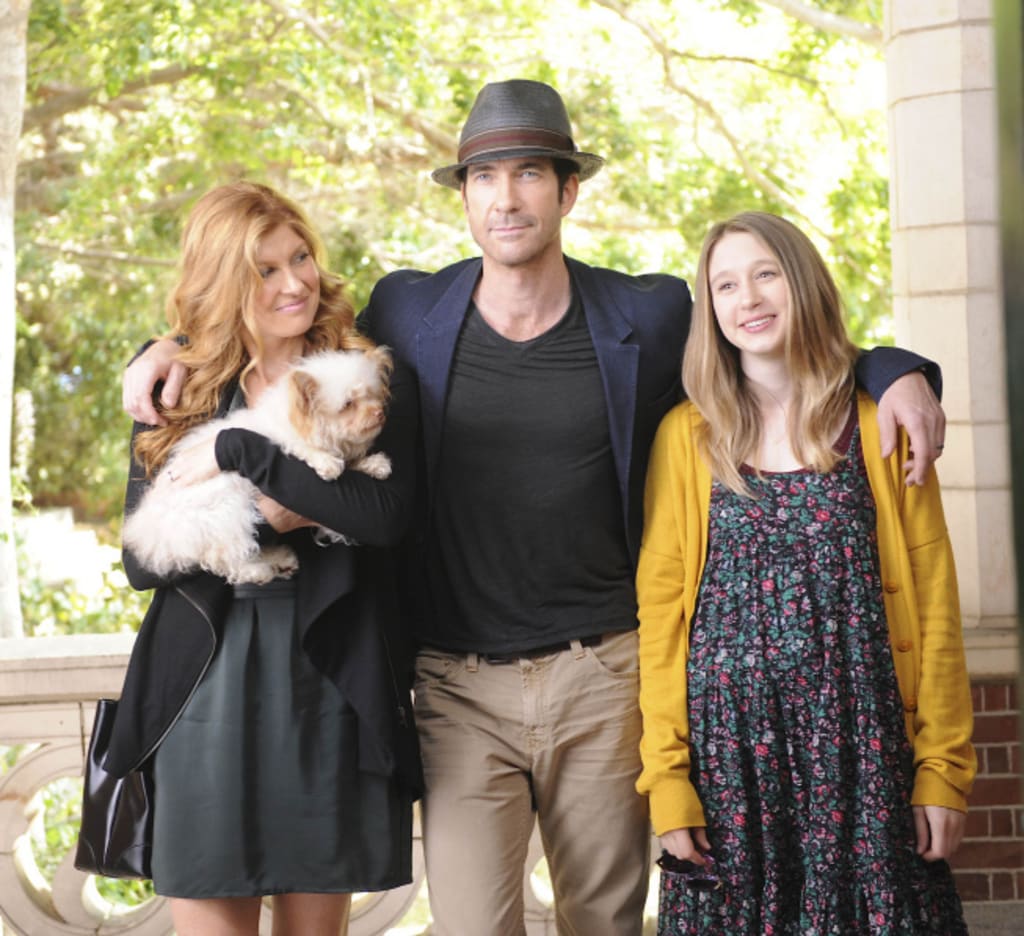 Credit: FX
American Horror Story is known for its many different plots. That's what fans love about the series. But sometimes you just need a little bit of closure, and episode 6 of American Horror Story: Apocalypse certainly gave us that. It proves that fan service, when done right, can result in the most successful of episodes. Both the writers and the director, none other than Sarah Paulson herself, did our favorite Murder House characters justice in this nostalgic episode. But what were their actual happy(ish) endings? In case you aren't watching Apocalypse, but want to know where your favorite original characters ended up, let's dive into the closure that episode 6 finally gave us.
Moira O'Hara finally escapes The Murder House.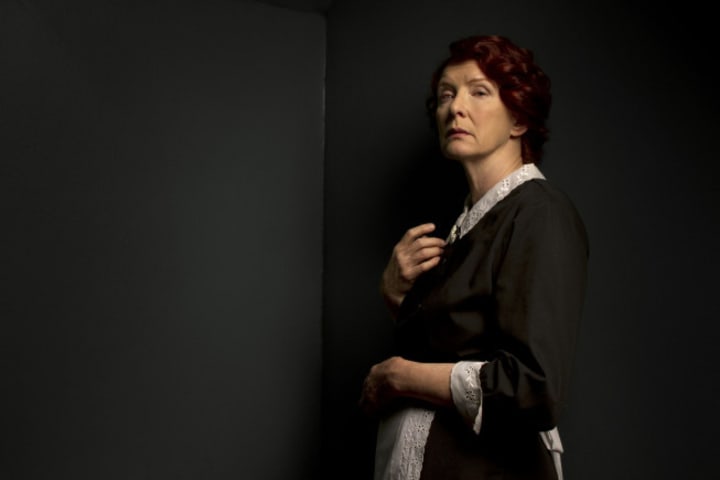 She was the saddest ghost back in Season 1, and unfortunately, time hasn't changed that fact. Moira was one of the few souls that truly didn't deserve to be trapped in that wretched house, especially now that Constance resides there with her, making sure she spends every second of her existence scrubbing the floors. But with the arrival of Behold and Madison, and partially by request of Constance herself, the witches were able to dig up Moira's bones and bury them in a place of her choosing. And in true Moira fashion, she chose the cemetery where her mother was buried. The two are able to reunite and reconcile after years apart, walking hand in hand around the grounds as if no time has passed. The Murder House has one less resident, and I think we can all agree that no one deserved a happy ending more than Moira.
Constance Langdon is reunited with her family.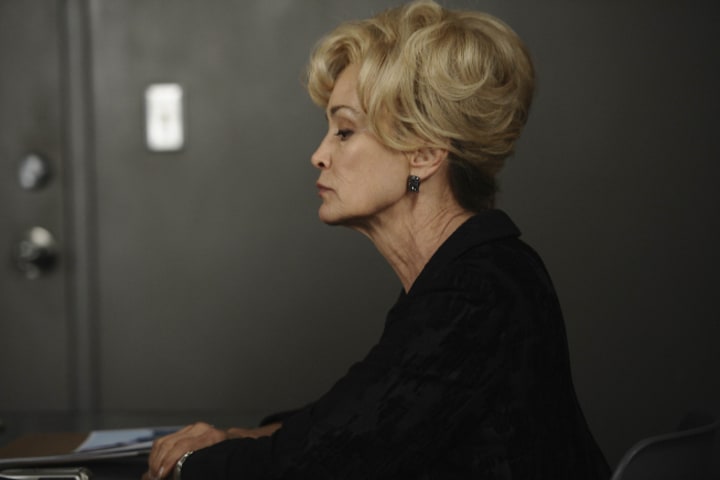 Constance Langdon was and will always be the character that we love to hate. She's selfish, manipulative, and just plain twisted. But we have to admit, she loves her children more than any mother. Sure, she shows it in the wrong way. She's not very good at mothering, but there can be no denying that she loves each of her sons and daughters, which is why it's only fitting that she spends the rest of her existence with them. After Michael proves to her that he has a demonic power within him, she returns to The Murder House and commits suicide before he has a chance to kill her himself. After downing bottles of alcohol and pills, she awakes surrounded by her two sons and her daughter, and even Tate looks at her with love, not the resentment that he used to. The only child she cannot be reunited with is Addie, but honestly, that's the only thing bitter about her ending. She may not be the best person, but every family deserves to be together.
Ben and Vivien Harmon save their marriage.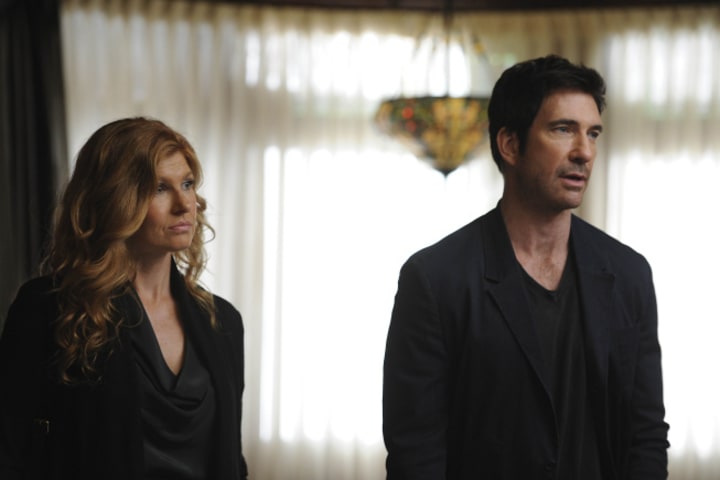 The vows "'til death do us part" don't quite apply to the Harmons. Their marriage has continued even in the afterlife, but that doesn't mean it hasn't been rocky. You see, when Michael, Vivien's son AKA the Anti-Christ, came to visit the house, she wanted nothing to do with him. But Ben wanted—needed—to try and save him. As a result, the pair didn't speak for years. But after Michael disappears from their lives for good, and after the witches come seeking answers, Ben and Vivien are finally able to move on, accepting that the past is the past. They both needed to mourn Michael in different ways. And now that they have, they can take care of their baby together. They can be a family.
Tate and Violet get the ending we were all rooting for.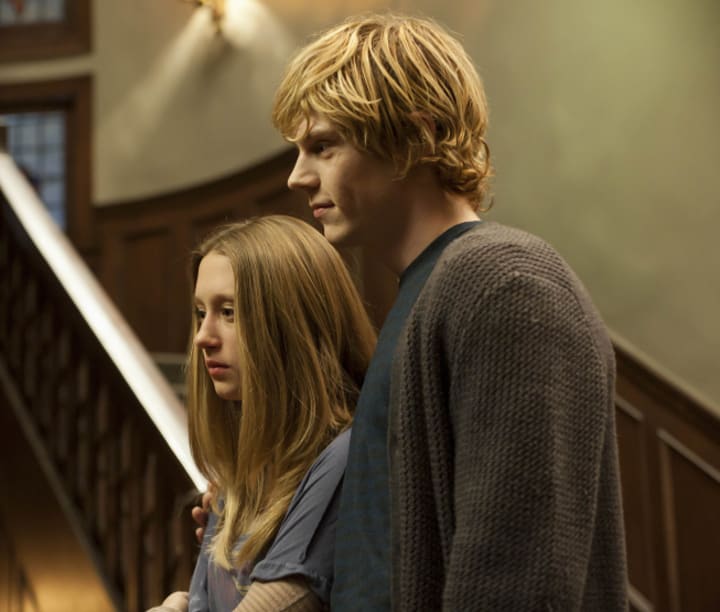 Ah, Tate and Violet. This is the couple that everyone thinks of when they think of American Horror Story. The show wouldn't be the same without this truly iconic couple. In fact, many would argue that the series wouldn't have succeeded without them. But Season 1 ended on a sour note for both parties. Though she still loved him, Violet couldn't forgive Tate for impregnating her mother. And who can blame her? But as we discover in this episode, all evil that was in Tate left when Michael did. Madison even believes that it wasn't Tate who was evil at all. He was simply a vessel that the power within the house used to commit the unspeakable acts. Through the years, he's continued his therapy sessions with Ben and has proven time and time again that he is no longer the same boy from Season 1. But Violet can't forget. She keeps torturing herself over and over again until Madison casts a spell that allows her to see the current truth without clouded judgement. And the truth is that Tate is now nothing more than a boy who loves her, is loyal to her, and would do anything for her. And with a tearful embrace, the two can finally move on from the horror and be together.
I can truly say that I have never seen fan service so beautifully and brilliantly executed. This episode not only keeps in tone with both Season 1 and Season 8, but it stays true to its original characters. Not many shows are able to give us such closure, but this crossover episode nailed it. Many shows could and should take a page from American Horror Story's book. They pulled it off perfectly.
What did you think of this crossover? Were you hoping for a different ending?
tv review
Probably crying over Marvel or classic lit
Writer and poet
Fantasy, dark academia, and gothic romance
Website: maggiestancu.ca
You can find me on IG @ authormaggiestancu
Receive stories by Maggie Stancu in

your feed