Alexis Q. Genesis Part Two
What you say can kill you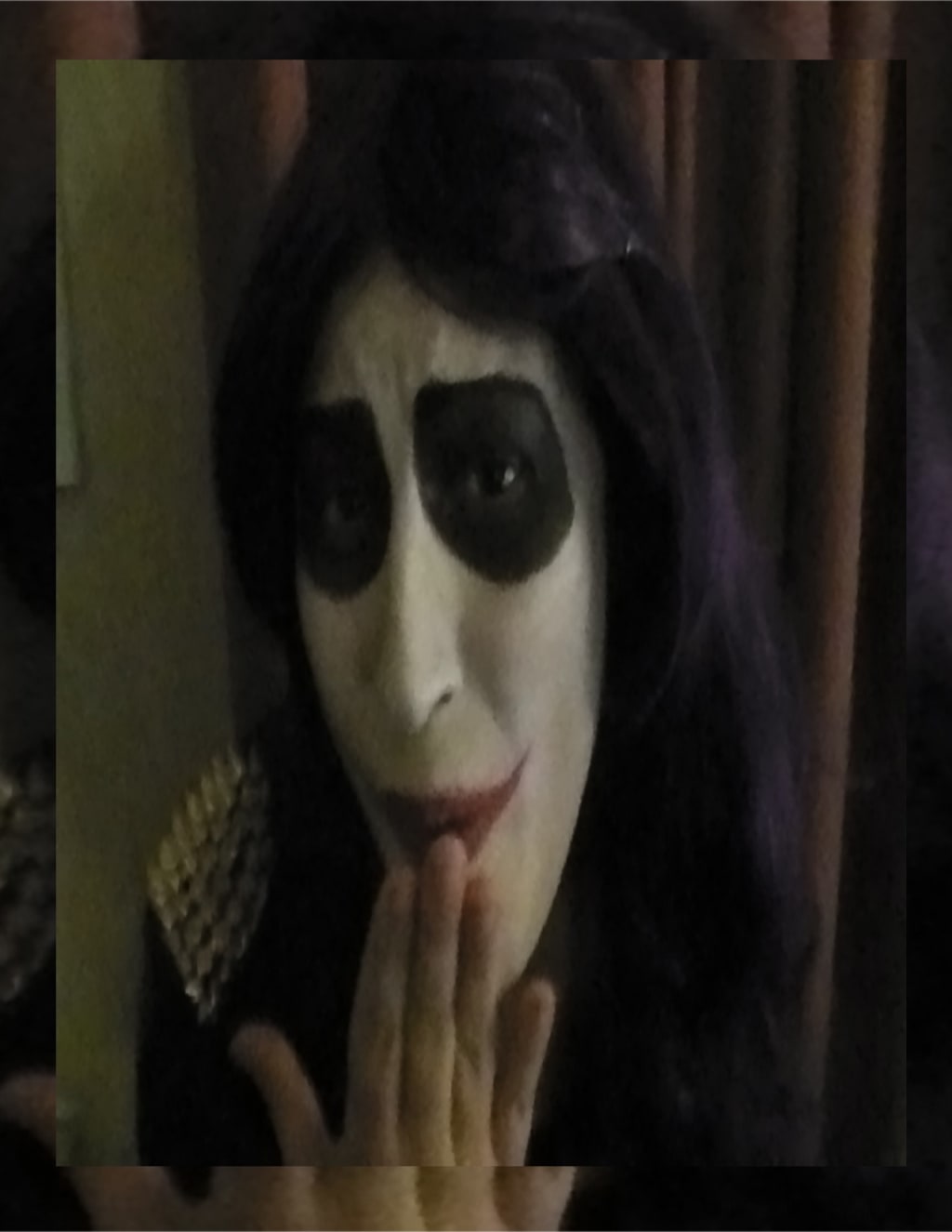 Alexis was for going for a quiet afternoon before going shopping with the love of her life, but this unscheduled home visitor was permitted to come in.
Alexis was annoyed for being falsely blamed for fucking Elizabeth's husband. The young Witch and aspiring Werecat was regretting it right now.
"That is disrespectful to you, and yet you call him your husband. You enter my home and accuse me of taking your husband to bed, disrespectful. I am with someone I love whose more of a man than yours will ever be." The young teen told the one who was shaming her. The shamer leans over the counter across from her.
"Why does he want me to say your name?" Elizabeth asked, and it was at that time, Alexis had created a sinister plan in her mind.
"All you know about me is the fact that you presume that I am fucking your husband. Prim and proper Bitches like you are the reasons my ancestors went through being stake and burn." Alexis pointed out, and Elizabeth backed up because she had a feeling, almost like a warning from her lineage beforehand, something horrible was about to happen.
"You have one chance to take it all back and leave," Alexis warned her.
"I am not scared...." Elizabeth stepped into Alexis' personal space, and the smaller girl's eyes turned Black, the hair turned into the same color. Her ancestor had entered the body and will be speaking through it to add extra energy for the spell Alexis she wanted to do.
"Stay out like a statue, your mouth won't move, but your eyes can," Alexis said, and Elizabeth couldn't move, she tried to talk, and the sound she made was like several layers of Electric tape around her mouth. The ancestor walked around, examing Elizabeth.
"As I said, women like you are the reason we have burned. Let me show you what it was like, FIRE!" Fire surrounded Elizabeth, and the Leather Clad accuser was screaming her head off as the spiritual entry that was controlling Alexis' body allowed it.
When the accuser looked down, the fire ripped through the outfit, and then the skin followed by the bones. She saw her body turn into ashes, and as if someone had rewind the video Camera. She went through this over and over as Elizabeth's body turned back to normal after each cycle. The worse part of it, Elizabeth was feeling every stage of being burned alive.
"Alexis" snapped her fingers. The fire disappeared, and Elizabeth fell to the ground and cried her eyes out. It was just magic. The entity left Alexis drained, and so she sat down but the next step.
Alexis felt a text message come through her phone, and it was Jack who wanted to be called Jackie.
"Hey, Babe!" Jackie text first.
"I'm busy right now, but I always have time for you," Alexis replied.
"Your girlfriend is the lapdog of Satan!" Elizabeth yelled, and the aspiring Witch snapped her fingers for her victim to freeze.
"Is my Kitty ready?" Jackie used eight characters, and Alexis looked out to Elizabeth. She wasn't ready yet.
"I will be ready but give me an extra fifteen minutes," she told her, and Elizabeth's face was still, her words moving around.
"Of course, my love," Jackie responded, and so Alexis took off the clothes she on, then took a shower making sure every inch of her body smelled perfect. She came back in with a Pink dress and Boots but had no panties.
Alexis was beautiful in pink, and she sat back to examined the provocative style of the woman who could only see and not do anything else.
"You don't see how much trouble you're in from shaming me," Alexis told her.
"I want to touch myself from the work I've done, and rub the trigger to climax, but I wouldn't dare. I will give you a second chance." Alexis snaps her fingers, and Elizabeth was free from the spell.
"Take it back," Alexis told her.
"You are evil......CUNT!" Elizabeth yelled, and Alexis couldn't believe how stupid this woman was
fiction
About the author
I like writing stories and believe that sins as well as tragedies can make you a think
I write about shows and movies from a unprofessional of view.
I could write smut but it's too easy
I am Me
Reader insights
Be the first to share your insights about this piece.
Add your insights