A Brief History of Leicester Cathedral
Anglo-Saxons, Normans, Ghosts, and Richard III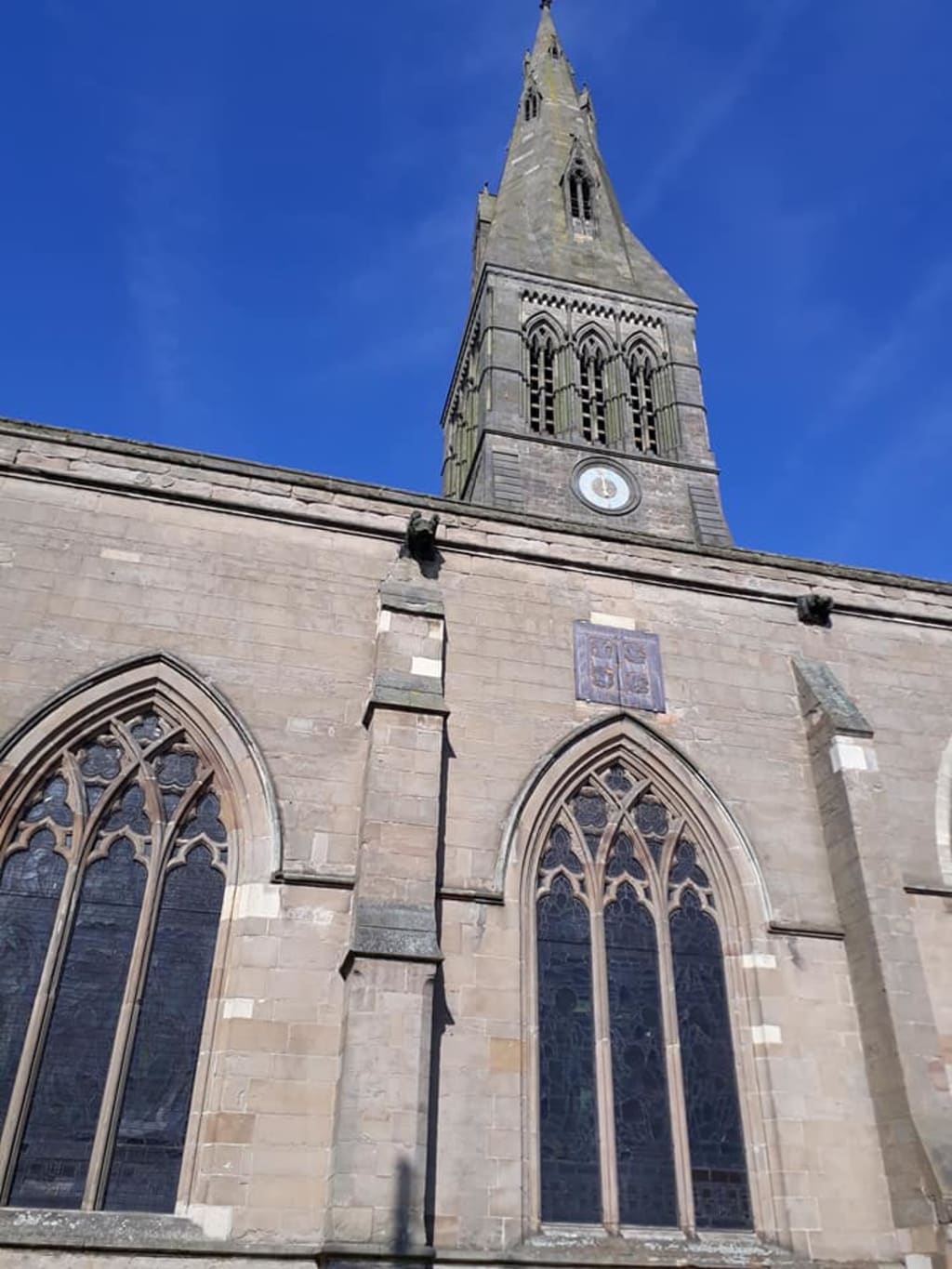 Saint Martin's Cathedral, Leicester, often referred to as simply Leicester Cathedral, is located at the heart of Leicester's city centre.
Believed to be around 900 years old, and originating as a Norman construction, St. Martin's Cathedral has, over the centuries, gone through various restorations and additions.
Anglo-Saxon Origins
There had been an Anglo Saxon building, which had its own bishop, and was dedicated to Saint Martin of Tours. The bishop was driven away and Leicester was left without a bishop for 200 years when, in 1072, the Normans put Leicester under the diocese of Lincoln and then Peterborough before work began in 1086 on the Norman construction which would become Leicester Cathedral.
Statue of King Richard III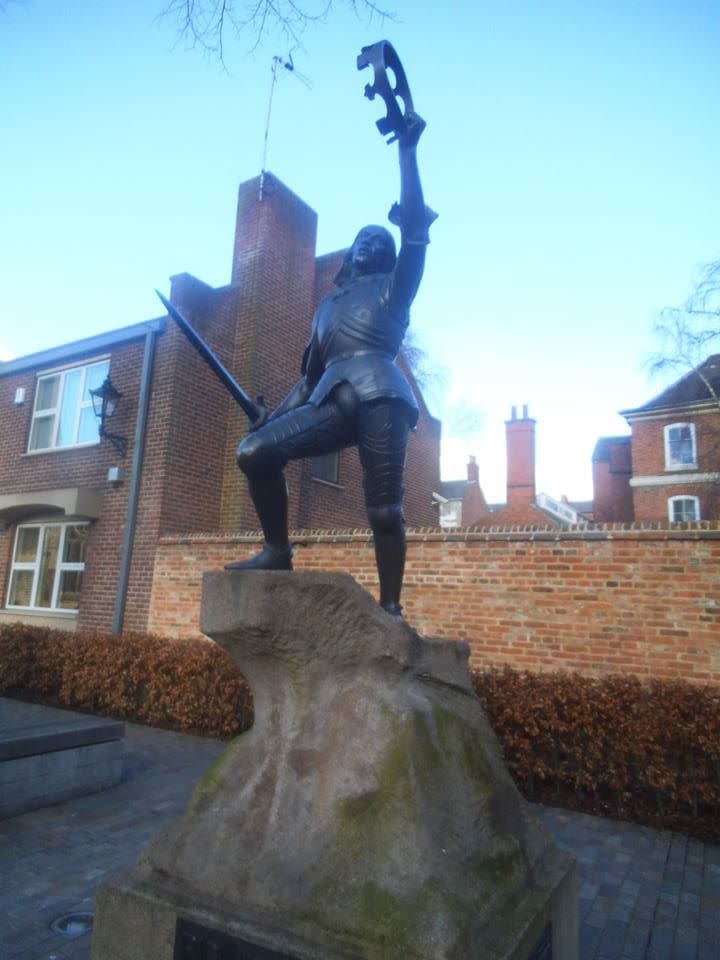 Richard III reigned from 1483 to 1485. The last king of the House of York and the last of the Plantagenets, death befell Richard at Ambion Hill during the Battle of Bosworth Field. This battle is said to have been the last significant battle in the War of the Roses.
King Richard III Remains Discovered
The most recent addition is that of King Richard III whose remains, after their discovery in a 2012 excavation and some controversy as to their rightful place, were interred in the Cathedral in 2015.
During the years from Norman origins to King Richard III's interment, the Cathedral has been subject to additions, restorations, rebuilds, and has survived periods of history including the Reformation in the 16th Century when St. Martin's was stripped bare of its adornments from statues to stained glass windows.
Richard III's Coffin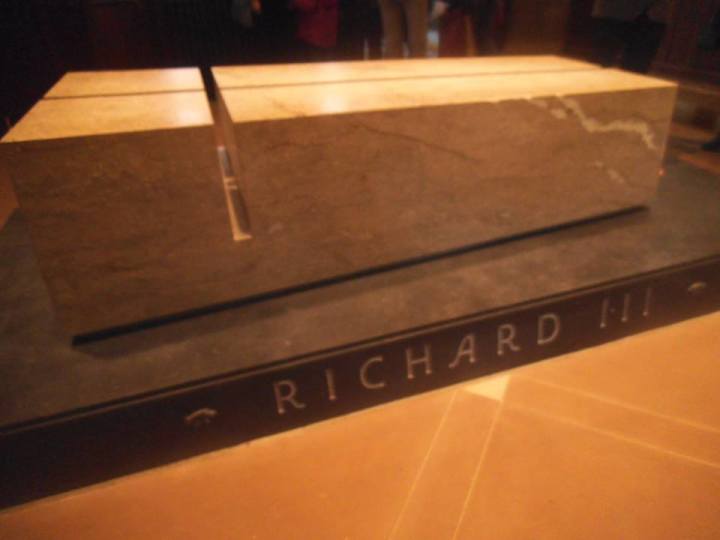 The King was reburied in a coffin made by his descendant. It was the DNA of woodworker Michael Ibsen that helped to identify the skeleton discovered underneath a Leicester car park.
Does the King haunt the Cathedral?
With a 900 year history, there is bound to be residue, and there are bound to be stories. It comes as no surprise that ghost stories abound of Leicester Cathedral. There have been various claimed sightings of King Richard III, including the claims of medium Christine Hamlett whose images, she says, prove that the King is haunting the Cathedral.
While the King is probably the Cathedral's most famous resident, there have been sightings of other figures, notably the 'woman in white' and the 'hooded figure.'
Haunting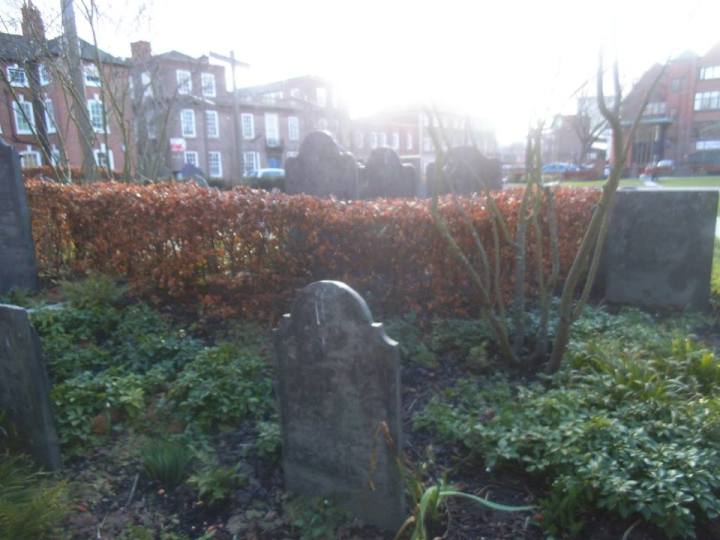 There have been various claims of spectral entities frequenting the cathedral and its grounds.
Hooded Figure and the Woman in White
The hooded figure has been spotted in the churchyard of St. Martin's, along with a couple described only as wearing Victorian clothes. According to Paranormal Database, "This hooded phantom was said to glide and periodically kneel with its head on the ground, as if listening to the earth." Visitors to the Cathedral have also encountered a 'woman in white,' whose presence has been both seen and felt. Various visitors have been asked 'Who is the lady in the long, white dress?' Other than these few details, the origins and identities of these phantoms remains a mystery.
Sources
Accessed January 10, 2017:
http://www.dailymail.co.uk/news/article-3243102/Medium-claims-images-PROVE-Richard-III-haunts-Leicester-Cathedral.html
http://www.mirror.co.uk/news/weird-news/king-richard-iiis-ghost-caught-6489816
Accessed April 3, 2018
https://www.theguardian.com/uk-news/2014/jun/16/richard-iii-bones-coffin-stone-tomb-burial
paranormal

Sapphire Ravenclaw
I am a freelance writer as well as a private tutor, carer, and mother of two. I enjoy writing poetry and articles. Currently, much of my spare time is spent working on a book about Paganism (one of the many subjects which interests me).
See all posts by Sapphire Ravenclaw →