5 Female Directors Who Paved the Way for More Diversity in the Horror Genre
These women are extroverts and their films pushed boundaries for the genre.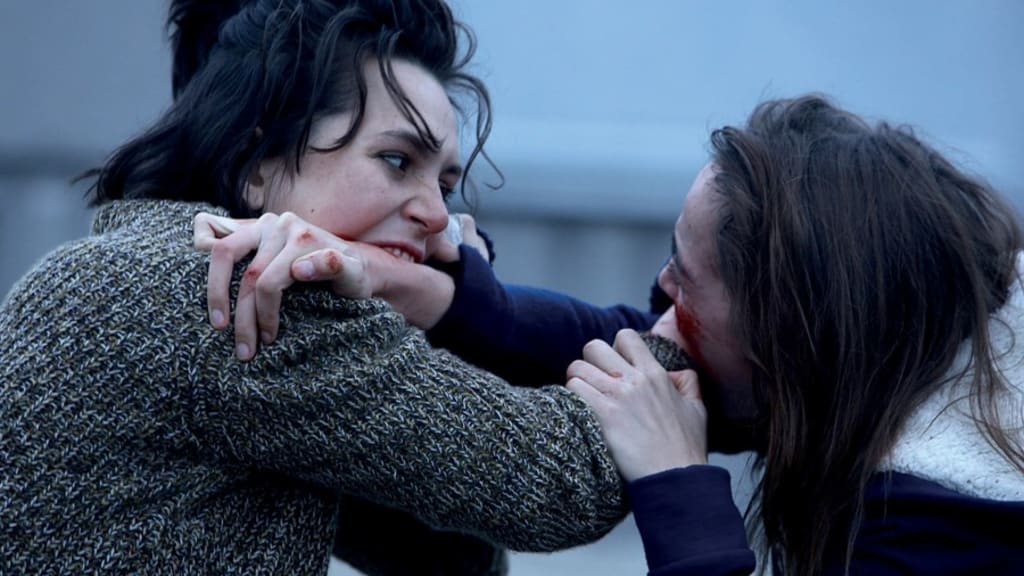 There are so many aspects of a horror film, but what makes it a success? Without a director who knows their story and what they want to create, it's going to be a disaster. With new female directors becoming known in the horror genre, let's take a look at previous female directors who paved a way more diversity in horror.
Ana Lily Amirpour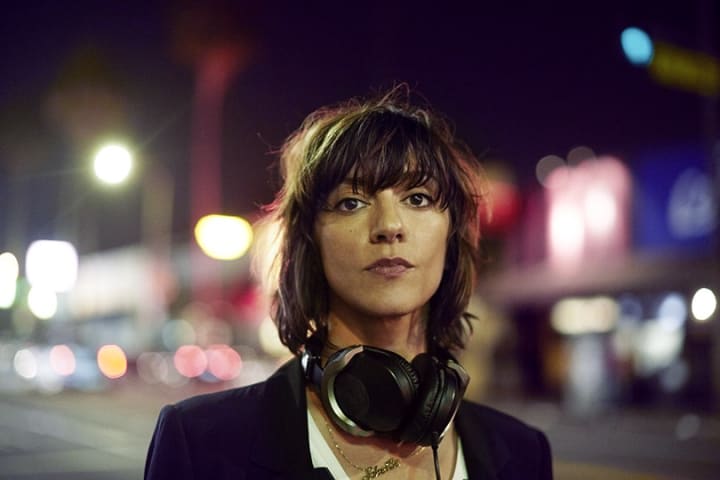 A Girl Walks Home Alone At Night, was Amirpour's debut feature film. Not only did she direct it but she also wrote it. With it being the first ever Iranian vampire western, she created something new, rich and exciting. It catapulted her into the industry.
The film follows a female skateboarding vampire who kills men who disrespect women. It's a completely new genre of film that made way for other directors to create unusual films. From Dusk Till Dawn and Cabin In The Woods are examples of films that defied their genres. Would these have been made if it wasn't for previous directors breaking the rules first?
Amirpour knows how to surprise an audience. This film is atmospheric and chic. A beautiful piece of art. This film made her one of the most sought out directors in the world. She defied categorisation.
Jennifer Kent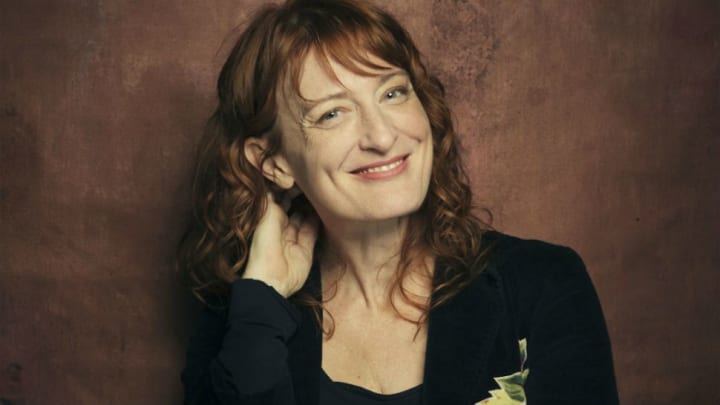 For her directorial debut film, The Babadook, she wanted to talk about the darkness that lives inside of human beings.
"I wanted to talk about the need to face darkness in ourselves." - Jennifer Kent
The film follows a woman who soon discovers that her son is telling the truth when he says a monster has entered their home through a book. It's a traditional tale with a horrifying and unsettling twist.
Not being a mother herself and being able to create a film that focuses on a woman struggling as a mother, was nerve-wracking for her, but she received praise after the film's release. Kent draws horror from reality, which is what makes her stories petrifying.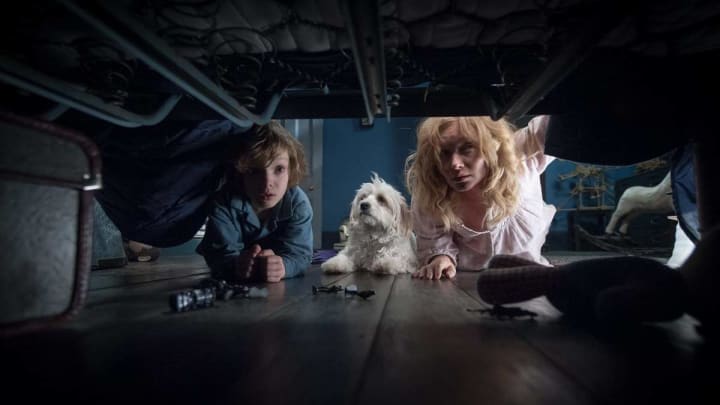 The Babadook was considered as the best horror film of 2014, which is a huge achievement as that year saw the release of other popular horrors too, all of which were directed by males. It Follows, Annabelle, and Deliver Us From Evil were all released that year. Kent proved that it's not just males that can make hit horror films.
Julia Ducournau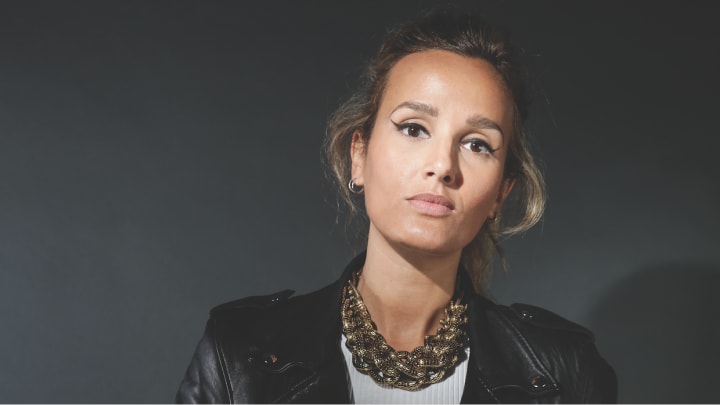 Raw has become a huge success so I'd be surprised if anyone hasn't heard of this film. The film follows a young student as she enters veterinary school for the first time. The film takes a wild turn when cannibalism is introduced into the story. One of the most controversial films of our time.
To say this film pushed boundaries is an understatement. It's obscure and so out there that it made people pass out. Imagine being able to create a film that causes such an outrage amongst audiences. It's fantastic that this film was able to do this. It wouldn't be surprising if more films where made like this because it was something so different.
Ducournau definitely achieved something that has never been done before. It's absolutely riveting and dreadfully horrific but in the best possible way. She has definitely made it possible for more women and male directors to create unique pieces of horror. I dare everyone to watch this film.
Mary Harron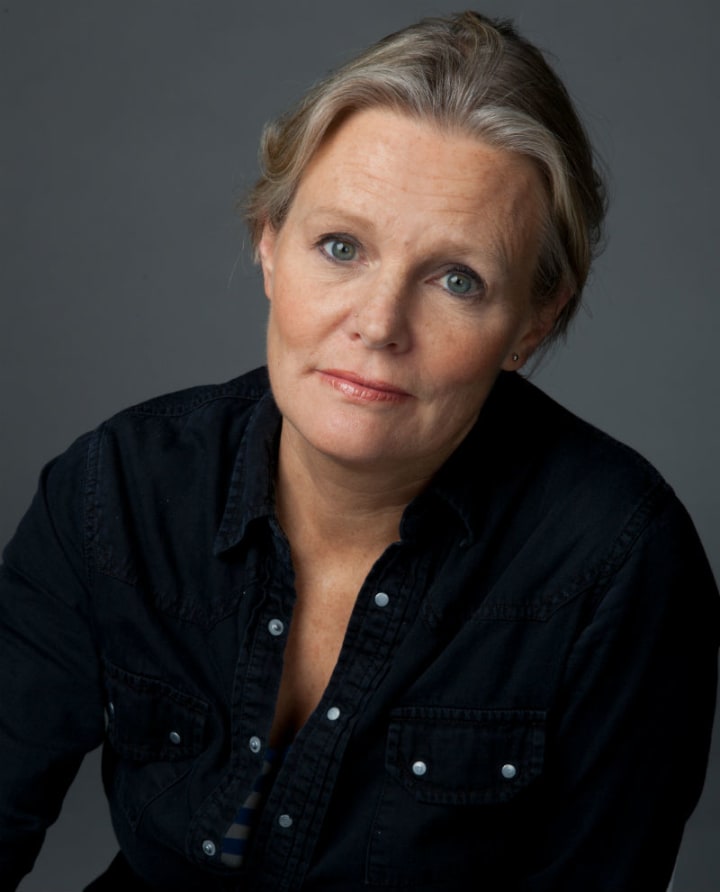 The celebrated director of American Psycho. Mary Harron made one of the most famous movies of all time. The film follows a man as he is living two separate lives. On the outside he seems normal but on the inside, he is a gruesome serial killer.
"It's just as well a woman directed American Psycho, she's transformed a novel about blood lust into a movie about men's vanity." - Roger Ebert
It's safe to say that this film might not have been as successful as it is if it wasn't for its director. Harron created a satire film which could have had an entirely different feel if it was directed by someone else. She brought a controversial character to life and made it work, which then become this huge success that continues to be popular with each generation of moviegoers. It's a fantastic achievement. It's a memorable piece of art.
Kathryn Bigelow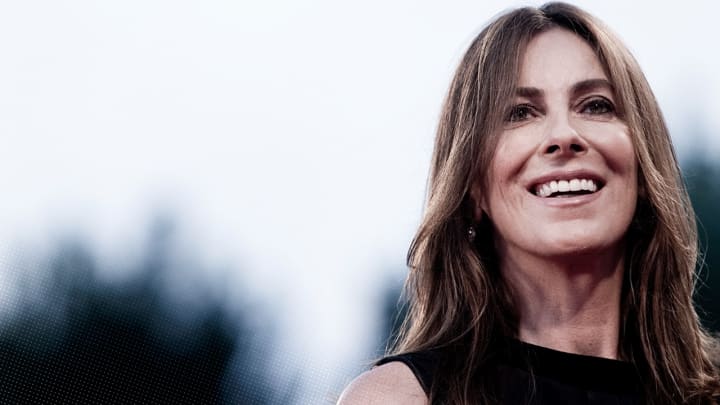 Near Dark, is her directorial debut that some would consider as the best vampire film ever made. It's stylish, nightmarish and filled with dread. It is still considered as the best hybrid of the horror/western genre.
The film follows the life of a cowboy as he meets a woman who turns him into a vampire. He must then decide who he wants to be with more. His family or his new love.
The film doesn't follow any rules. You can see that by its genre. A bit like A Girl Walks Home Alone At Night, it makes its own genre which is what makes it so fascinating. This film defies the rules and makes a stance. It's a rollercoaster of a ride, you just can't get comfortable because something else is thrown your way. Bigelow keeps you on your toes. Every frame that Bigelow includes is active, there's no chance you can get bored with a film like this.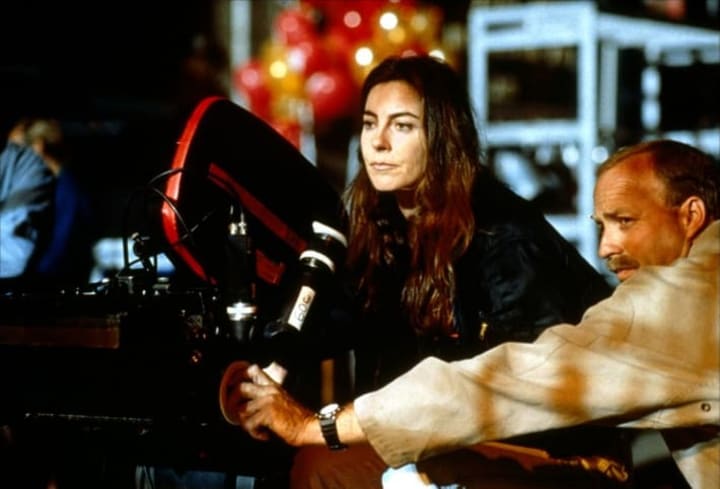 Bigelow has her own signature and she leaves her mark with this film. She doesn't lose sight of what's at the core of the film and she keeps it alive throughout. It's far from what we're used to. She is a great filmmaker and a welcome one of the horror genre.
These women made bold career choices which transformed their lives and made a pathway for other female directors to come forward. They each have their own unique style and brought something new to the horror genre. If it wasn't for these women, we may not have any well known female directors in horror. They also allow for future female and male directors to push boundaries because they know it can be done and that it can pay off. Get Out is a modern example of an unusual horror film, which definitely paid off because it's getting positive reviews.
I for one can't wait to see where horror films go from here because these women have shown that there are no limits with this genre and that anything can be achieved, especially with the film Raw. It's not just men who can shock. Women can do it too.
Do you have a favourite female horror director?
Reader insights
Be the first to share your insights about this piece.
Add your insights