10 Amazing Horror Movies to Put On Your Must-Watch List
#HorrorMovies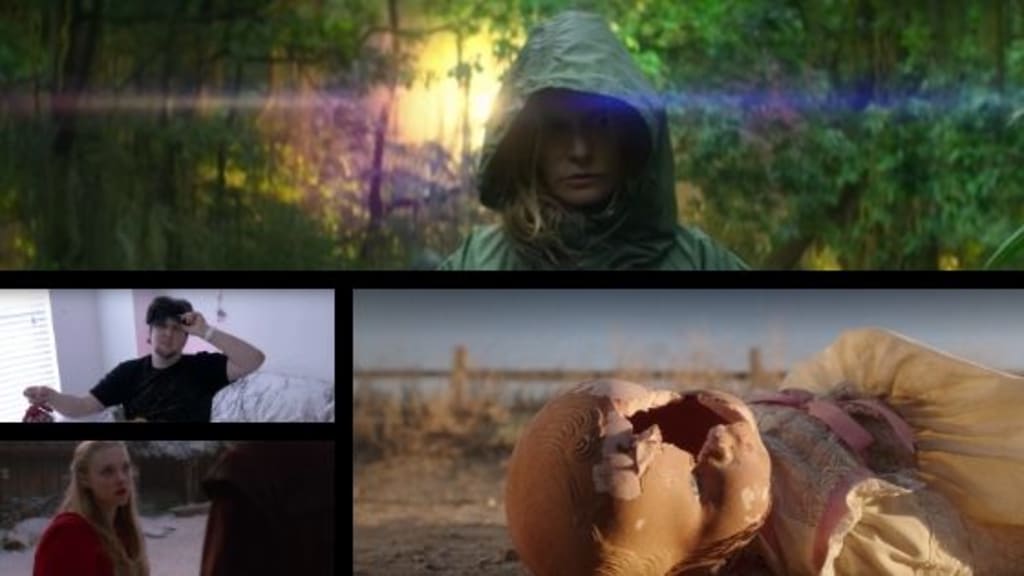 1. 'A Quiet Place'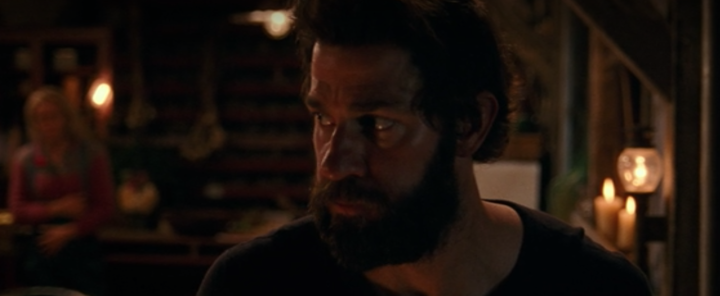 "In a post-apocalyptic world, a family is forced to live in silence while hiding from monsters with ultra-sensitive hearing." - IMBD
A Quiet Place was released in theaters just last year in 2018. It is an American horror film as well as being an amazing movie, to say the least! It stars two very talented actors: John Krasinski and Emily Blunt. More importantly, the special effects deliver exactly what is promised once we finally get to see what it is exactly the families fears every day.
Both critics and fans love it!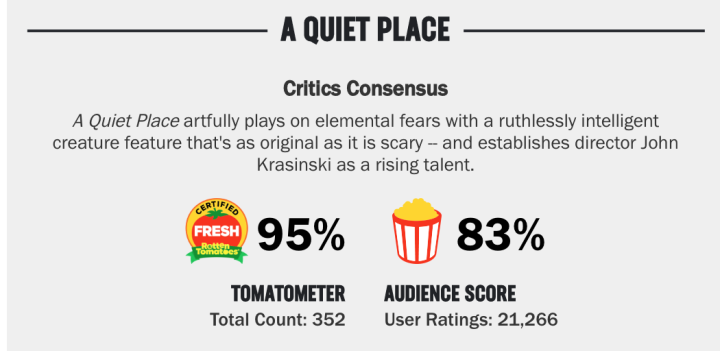 2. 'The Silence'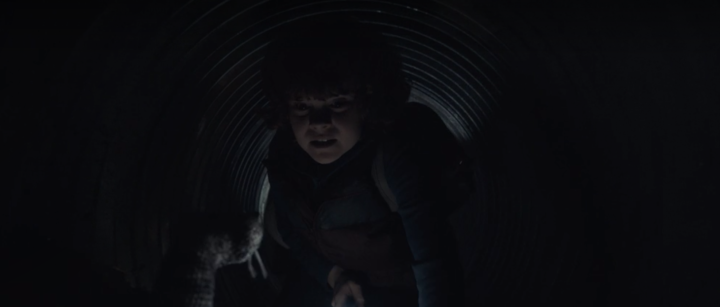 "When the world is under attack from terrifying creatures who hunt their human prey by sound, 16-year-old Ally Andrews (Kiernan Shipka), who lost her hearing at 13, and her family seek refuge in a remote haven." - IMBD
A Netflix original that is very similar to A Quiet Place. It's not as good... but it's still a good movie. Just keep in mind that more time has passed by than the movie makes it seem.
3. 'Annihilation'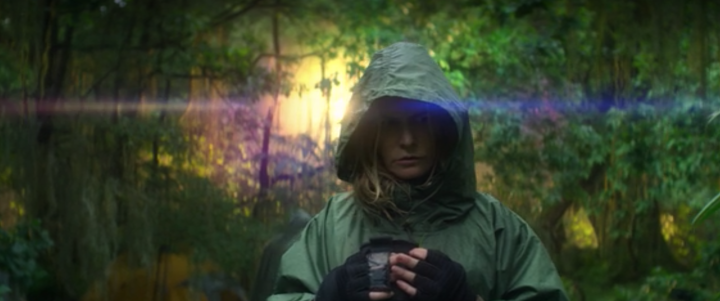 "A biologist signs up for a dangerous, secret expedition into a mysterious zone where the laws of nature don't apply." - IMBD
This is a movie that I can't watch because quite frankly, it disturbed me. With that said, this is an amazing movie. I highly recommend watching it once... and only once.
4. 'Get Out'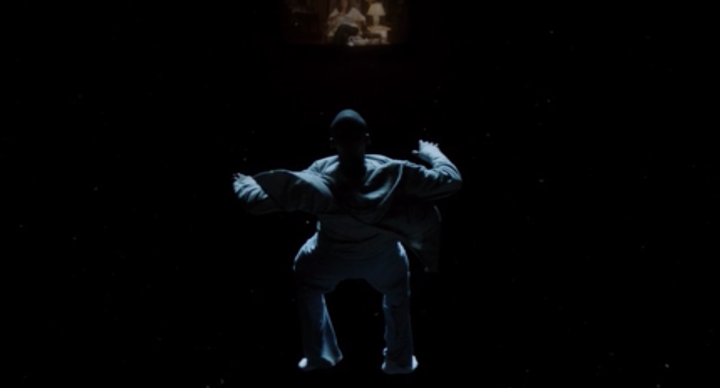 "A young African-American visits his white girlfriend's parents for the weekend, where his simmering uneasiness about their reception of him eventually reaches a boiling point." - IMBD
Get Out is a horror movie that was written and directed by Jordan Peele. The movie follows Chris Washington, who has his whole life taken from him after he agrees to go to his girlfriend's family reunion.
'Get Out' has received amazing reviews!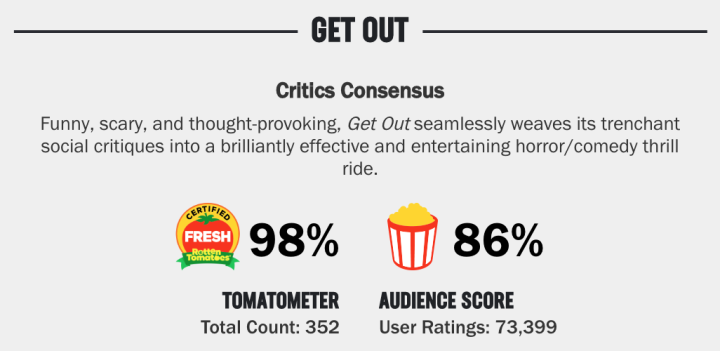 However, despite the fact that it was always meant to be a horror movie, it has also been praised a lot for being a great comedy. Horror movies have a weird tendency to be seen as comedies sometimes...
5. 'Ouija: Origin of Evil'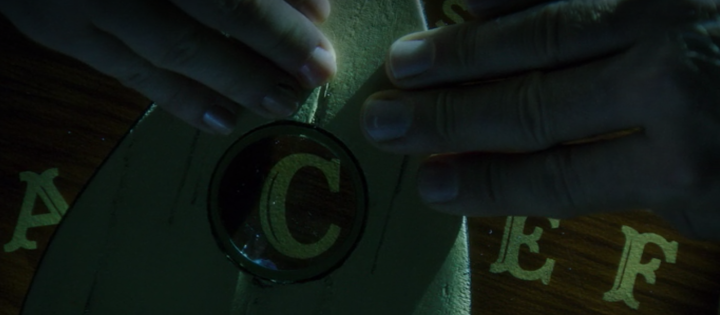 "In 1967 Los Angeles, a widowed mother and her daughters add a new stunt to bolster their seance scam business by inviting an evil presence into their home, not realizing how dangerous it is." - IMBD
Alice and her daughter are introduced to an Ouija board, but they had no idea what was going to happen next. Don't play with Ouija boards... seriously. It's not a toy.
6. 'Red Riding Hood'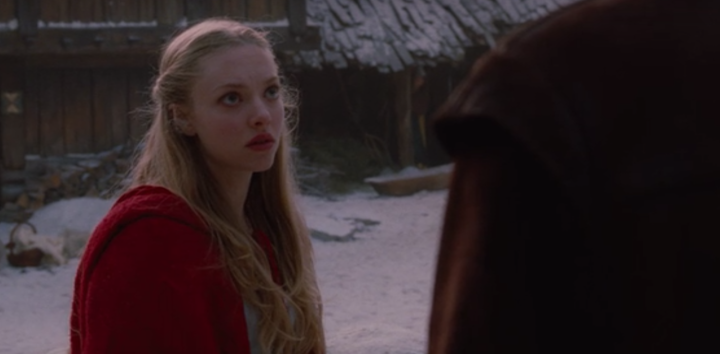 "Set in a medieval village that is haunted by a werewolf, a young girl falls for an orphaned woodcutter, much to her family's displeasure." - IMBD
A horror movie starring Amanda Seyfried? That alone has to catch your attention. If not, what if I told you that it's produced by Leonardo DiCaprio?
It's based on the folk tale in the same genre as it was originally written... dark. The movie takes place in the village of Daggerhorn, where they live in constant fear a hunting werewolf.
7. 'Death Note'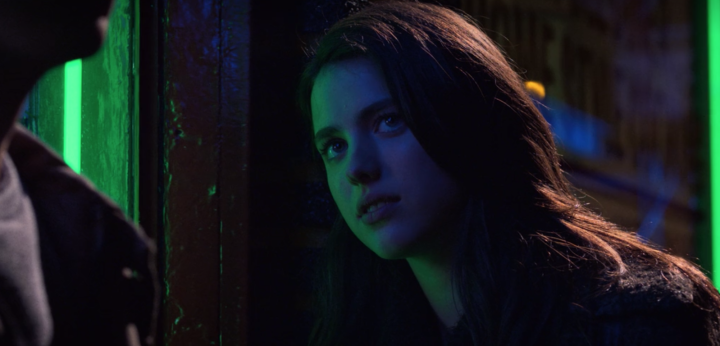 "A high school student named Light Turner discovers a mysterious notebook that has the power to kill anyone whose name is written within its pages, and launches a secret crusade to rid the world of criminals." - IMBD
Based on the popular Japanese manga series written and illustrated by Tsugumi Ohba, the story is about an "otherworldly notebook" known as the "Death Note." Along with the notebook comes the demonic Shinigami Ryuk and the supernatural ability to kill anyone whose name is written in its pages. The movie was even given a thumbs up from Tsugumi Ohba himself when he said that he was happy that the movie accurately portrayed the character's motives.
Arguably a thriller more than a horror movie. If you haven't seen it yet, please do so!
8. 'The Babysitter'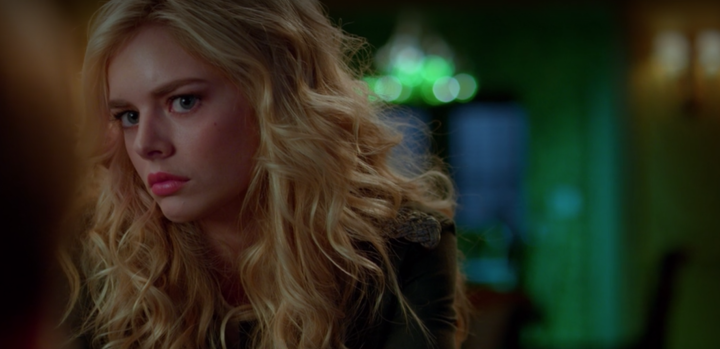 "The events of one evening take an unexpected turn for the worst for a young boy trying to spy on his babysitter." - IMDB
Another Netflix original success story! The Babysitter has received very positive reviews from critics, including a 74% critics review on Rotten Tomatoes.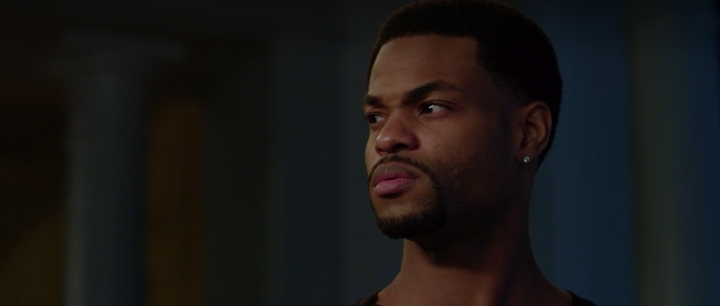 Also, it has KingBach in it!
9. 'The Rezort'

"The ReZort, a safari park, offers paying guests the opportunity to kill as many zombies as they please following an outbreak." - IMBD
This is one of those horror movies that didn't do well as a horror movie and somehow became a comedy instead.
10. 'Annabelle: Creation'

"Twelve years after the tragic death of their little girl, a doll-maker and his wife welcome a nun and several girls from a shuttered orphanage into their home where they become the target of the doll-maker's possessed creation, Annabelle." -IMBD
Creation is a prequel to 2014's Annabelle. It was surprisingly successful for a prequel and is truly a movie to watch if you want to actually get scared. It is a horror movie that puts other horror movies to shame in terms of atmosphere.
It has a 70% critic review on Rotten Tomatoes.
#BestOfNetflix
All of these movies can be found on Netflix (Canadian Version). So if you have Netflix, you are in luck!! Start watching those horror movies.

Hello. Nice to meet you! How are you? Hmm... this feels like a really one sided conversation... why don't you follow me on social media so I can get to know you too!
Thank you!
Thank you for reading my list! I certainly hoped you enjoyed it. If you want to read more about me, just scroll down a bit for some bonus content! If you want to send me a message, my contact info is just below too!
About the Author
I started blogging about two years ago and my collection of blogs and articles is getting pretty impressive. I've taken online classes for writing and even some classes about the art of blogging itself. It would be really awesome if you join the adventure and maybe even help me think of what to write about next. If you would like to submit some feedback or ideas, you can always tweet me on twitter.