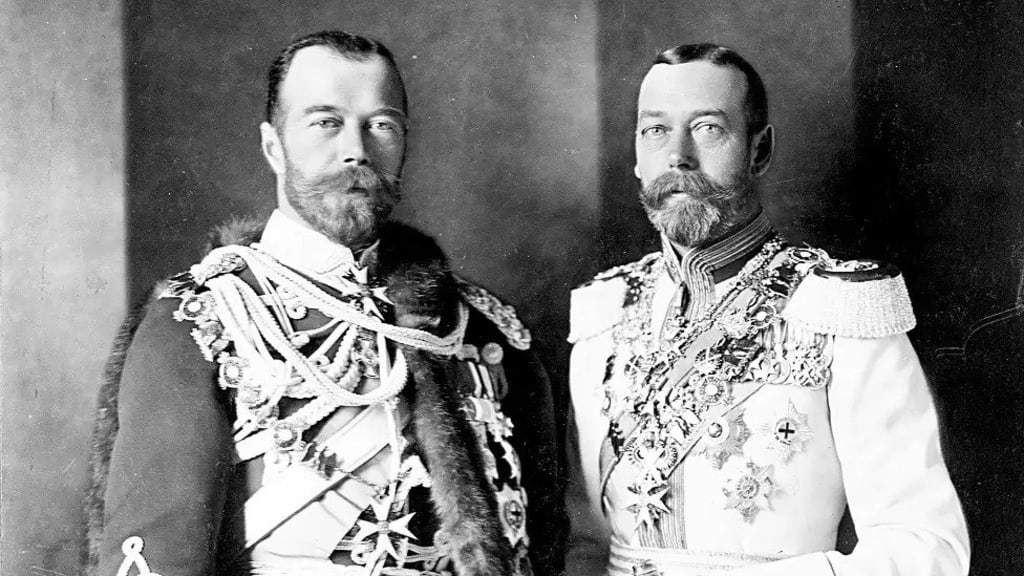 Tsar Nicholas and King George
It was a moonlit night on June 13, 1917, when a squadron of bombers took flight from German-occupied Belgium, bound for London. In the early hours of the following morning, they approached the eastern skies of the city. In Poplar, at the Upper North Street School, young children were just beginning their morning math class. To a child's eyes, the world was a place of innocence and hope. Little did they know that their lives were about to be forever altered.
One young student recalls, "I was working on my fifth math problem when the distant hum of aircraft pierced the silence. I thought they were our planes, a symbol of safety and protection. But then came the horrifying roar of exploding bombs." In that fateful attack, eighteen innocent schoolchildren perished, and a total of one hundred and sixty-two lives were lost in London that day.
This was an unprecedented and devastating event that Londoners had never experienced before. The bombers responsible for this tragedy were Gotha Bombers and the British royal family ruling over the nation was known as the House of Saxe-Coburg Gotha. The similarity between the names of the German aircraft and the British royal family was an unfortunate coincidence, but it fueled a growing resentment and hatred among London's citizens. Even shops bearing German names became targets for angry rioters, and the lives of German residents in London were placed in peril.
In the wake of this growing hatred, the British royal family recognized the need for change. The House of Windsor, the current royal family, recently celebrated its centenary, having ruled Britain for a century under this new name. It had weathered the storms of depositions, exiles, and even death while witnessing rebellion and betrayal within its own ranks. A crucial lesson in survival was learned a century earlier during World War I.
During his reign, King George V, a gentle sixty-nine-year-old monarch, showed little inclination for military fervor or inspiration. His interests extended to pheasant hunting, ticket collecting, and royal duties. According to H.G. Wells, King George V was often seen as "foreign and unstimulating." This perception was rooted in his non-English ancestry, as he did not have English heritage running through his veins.
His father, Edward VII, was entirely of German descent, and his mother, Edward VII's wife, hailed from Denmark. Furthermore, George's grandmother, Queen Victoria, was of German lineage, and her husband, Albert, was also from Coburg, another German region. This meant that George V was a complete outsider, belonging neither to English nor purely British heritage.
It's fascinating to note that eight out of the nine children of Queen Victoria tied the knot with different European royal families, creating a network of royal cousins across the continent. The first British monarch to take up the name Windsor was George V, who wanted to distance himself from his German roots. Despite being of German and Danish (Denmark) ancestry, he had no English blood flowing through his veins.
The First World War brought about a lot of hope and optimism that it would be over soon. King George V had hoped that his vast network of royal cousins would have helped bring a quick end to the conflict. However, this did not happen, and the people of Britain grew increasingly hostile towards all things German, reaching their peak during this time.
In March 1917, King George V received the shocking news of his first cousin's abdication - Tsar Nicholas II of Russia. This was a significant blow to the international monarchy, as George and Nicholas had shared a close bond since childhood and were even considered soulmates. George had a nickname for Nicholas, "Nicky," which was a testament to their strong relationship. On March 19, 1917, George sent a telegram to Nicholas, reassuring him that he would not be removed from Russia anytime soon.
After Nicholas's overthrow, the Russian authorities requested asylum for the deposed royal family, citing the danger to their lives in Russia. Initially, the British Prime Minister, David Lloyd George, supported this request. However, King George V's private secretary, Lord Stamfordham, informed the king that while the British royal family was saddened by the overthrow of the Russian king, the British public was jubilant, as many perceived Tsar Nicholas as a tyrant.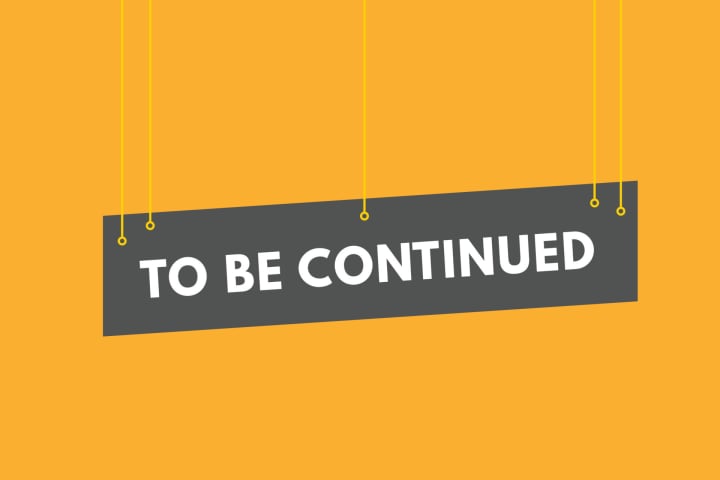 About the Creator
Let me submit, writing and solitude are essential. Writing is not possible in Mahfil Yaran. Why a person writes, how he writes, why he thinks, nothing can be said with certainty.
Reader insights
Outstanding
Excellent work. Looking forward to reading more!
Add your insights