'Wonder Woman: Bloodlines' Managed to Make a Wonder Woman Fan Out of Me
The DCAU Does It Again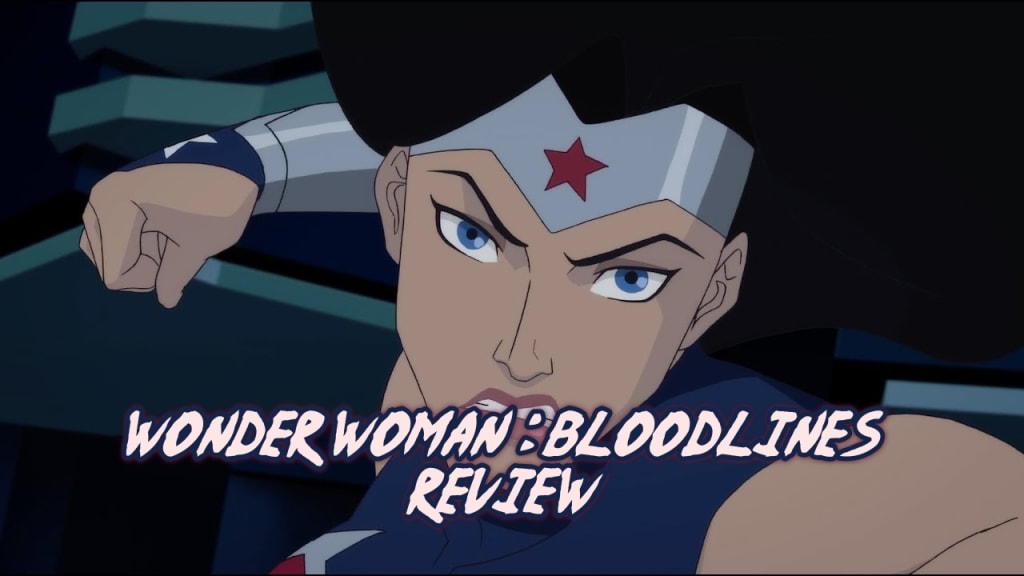 Here we are again with the DC animated universe. I do not even have the slightest idea of how profitable these movies are but honestly, if these movies ever get the mainstream push that the DCEU gets then they will elevate this market to a level never seen in superhero animation. Now I am not saying that Wonder Woman: Bloodlines would be the movie to do it but it certainly would bring well-deserved attention to the DCAU(Dc Animated Universe). By no means is Wonder Woman: Bloodlines a bad movie, but if a few things here and there were changed it would go from good to great. THIS IS A SPOILER REVIEW MOSTLY BECAUSE I DON'T THINK THE STORY IS WHERE THE MOVIES SHINES SO IF YOU WANT TO EXPERIENCE IT ON YOUR OWN BE WARNED.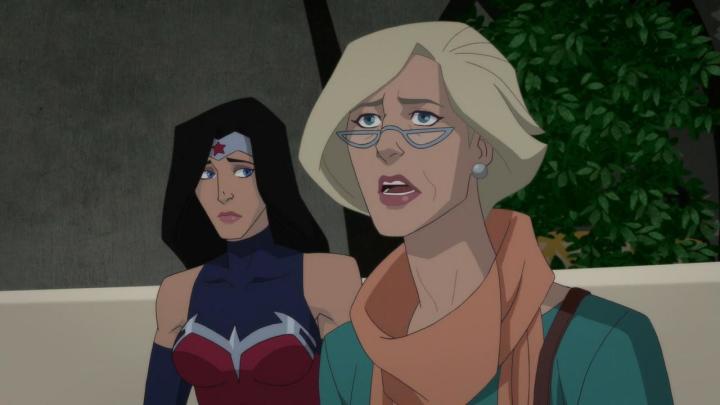 So I, without a doubt, would say the plot of the movie is the weakest portion. It's pretty straight forward and to be honest, I really don't think that the plot is what anyone will highlight when talking about the things they like. The movie opens and gives us about a quick origin for Wonder Woman that also serves as the driving force for the movie. Wonder Woman leaves the mythological island of Amazon she was born on, and lives with a woman who is an expert on ancient mythology and her daughter. We then skip in time to where Wonder Woman becomes a full-blown hero. Then we skip in time again to the current time and where the film takes place. The woman Wonder Woman lives with when first coming to the normal world claims her daughter is in trouble, which then leads to a confrontation with two Wonder Woman villains and honestly this is when my eyes finally get glued to the screen and I finally became invested in the movie.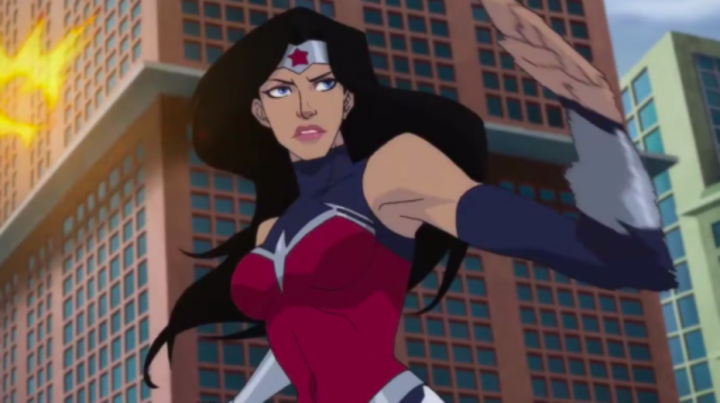 Now comes what to me is the highlight of the film: the action and animation. Sometimes with superheroes, I feel a little underwhelmed when it becomes a contest of who can punch the other through the most buildings. Now while the first fight did sort of give me this impression, I figured the fights would only get better as the movie went on, and for the most part I was right. When Wonder Woman fights Silver Swan, she doesn't wanna actually harm her which makes for an interesting battle. The fight with Cheetah was entertaining because while Wonder Woman outmatched Cheetah in strength and skill, Cheetah takes a drug that increases her speed to a level Wonder Woman can not handle. Wonder Woman then has to find a way to catch her, and I won't say how but it was for sure entertaining to see.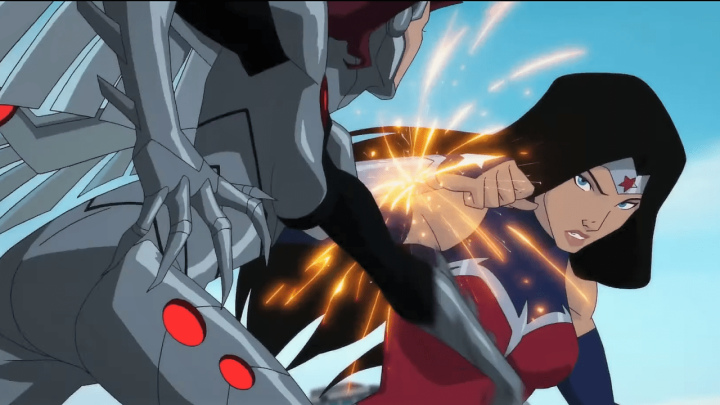 So climax time. Remember how I said the fights get better and better for the most part? Well, this is where the "for the most part" comes in. Medusa kinda feels a little thrown in with little build-up. I get that she is a pretty well-known if not the most well known mythological villain but it still felt shallow that all of the sudden there was this villain that Wonder Woman supposedly had no chance against alone. That aside though the fight I'd say takes the spot for best in the movie even though it feels abrupt, to say the least in how it ends. Wonder Woman never really ever has the upper hand which is fine but I feel like the strategy and tactics kinda left as they were ready to wrap up.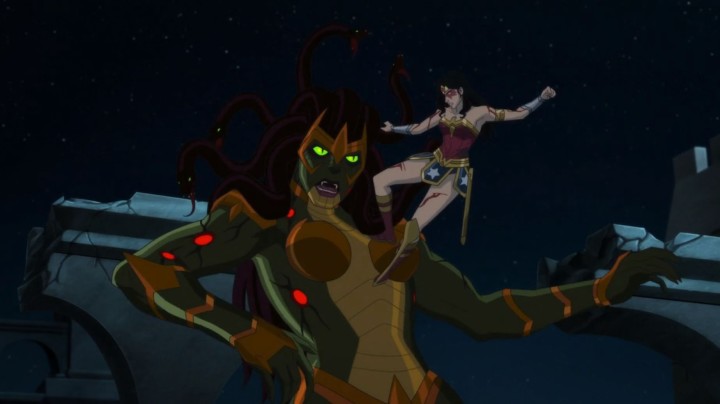 All in all Wonder Woman: Bloodlines is a good movie. It isn't earth-shattering to the environment it's in and for sure I think there will be people who don't enjoy it but if you're a fan of Wonder Woman give it a watch.