Why I Adore: Cate Blanchett
A Filmmaker's Guide to Appreciation (Pt. 7)
In this chapter of 'the filmmaker's guide' we're going to look at people that I absolutely adore and why I adore them. They can be anyone who is famous for being in film such as: actors and actresses, directors and producers, composers etc. We're going to be looking at my childhood heroes, people I have discovered recently and people that I have yet to look entirely into. We'll take a bit of a look at how I discovered them, what I think of them and why I think this way about them. Hopefully, we can gain a common ground, you can discover some new people or, via the email address in my bio, you can email me with any new people I don't know about that you think I would like based on what you've seen. These are supposed to be positive articles and made to brighten your day and mine. So, let's take a wild ride into my childhood, my teen years and what I absolutely adore about the film industry because it is alive and kicking (and if it isn't, hell I might be out of a job…). Let's go!
Cate Blanchett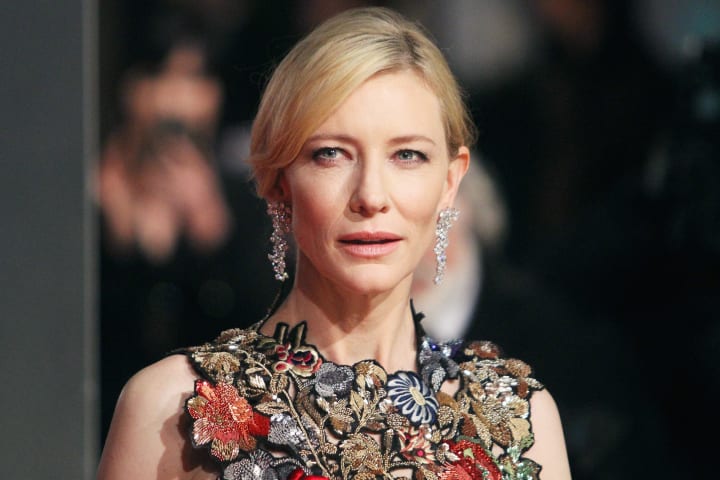 There are many reasons why I love and adore Cate Blanchett's incredible talent on screen but let us first go through how exactly I discovered this adoration for her and this sort of goes back to me watching "The Aviator" at about ten or eleven years' old. So, you can tell that this was a while back. Let me take you back around fifteen years.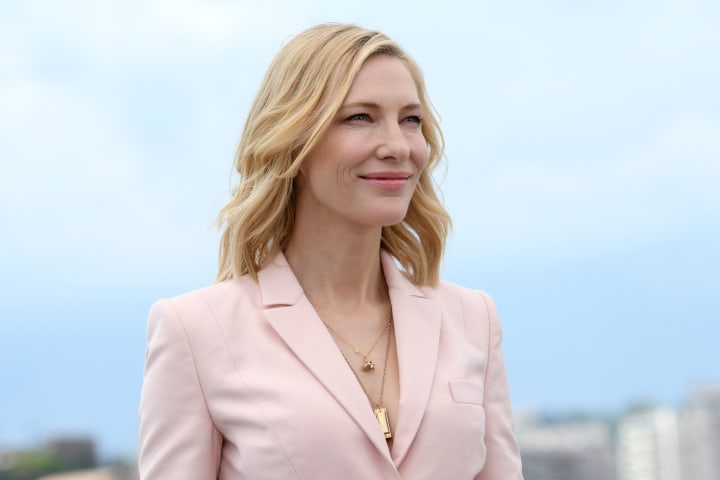 After I saw "The Aviator", I was not only impressed, but I was so fascinated by the way that Cate Blanchett portrayed her character of Katharine Hepburn. She looked just like her, she acted like her, she walked and talked like her and yet, in real life even though they were similar - I could see clear differences that would make Cate Blanchett that ever so slightly more modernised than Katharine Hepburn (though nobody can argue with the fact that Hepburn may have just been the greatest actress to ever live). After this film, I began to explore more of Cate Blanchett's filmography, or at least I tried to. I was about ten or eleven at this point and Cate Blanchett was making films that my parents wouldn't allow me to see because they were pretty concerned with age ratings. (Yes, the same parents who let me watch "The Sixth Sense" at about six years' old were concerned about age ratings).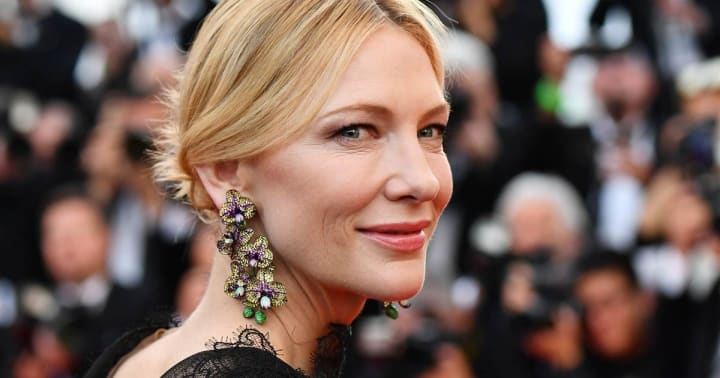 The next Cate Blanchett film I ended up watching was "Elizabeth" (1998) when I was about twelve and I only watched it because I think I remember it coming on television and my parents didn't really mind about it. Apparently, if it came on television it was no longer their problem. It was after this phenomenon of films coming on television finally sunk in that they really didn't give a crap what I was watching as long as it wasn't Human Centipede kind of crap. After this watch, I investigated her role in "The Shipping News" at about thirteen and that was mostly because I'd seen people reading the book. But I did manage to read the book myself before watching the film in full (I say in full because I turned it off halfway through when I realised I hadn't actually read the book and wanted to stay true to some cause I had back then. Now, I just don't care). As I made my way through her films such as the "Lord of the Rings" trilogy and others, I realised that she was also the main character of what would become my favourite film of all time - "I'm Not There" (2007).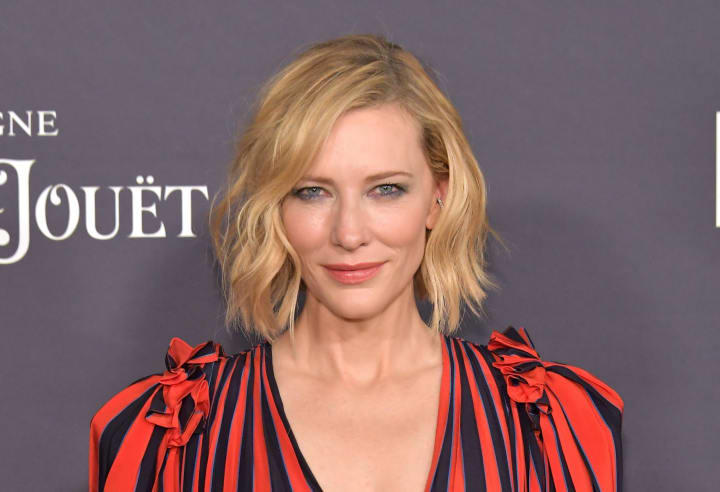 I have seen many, many films starring Cate Blanchett and each and every time she never fails to absolutely amaze me with her on-screen presence. She embodies the characters she plays with a different kind of acting. It's emotional, it's physical and she is able to tap into the deep subconscious that drives the character towards their story arc. It makes it so real to watch and this hyper-realism has an incredible impact on the viewing experience of the film. As one of my childhood heroes, Cate Blanchett has never, ever let me down in any way whatsoever. She is a true hero of our day.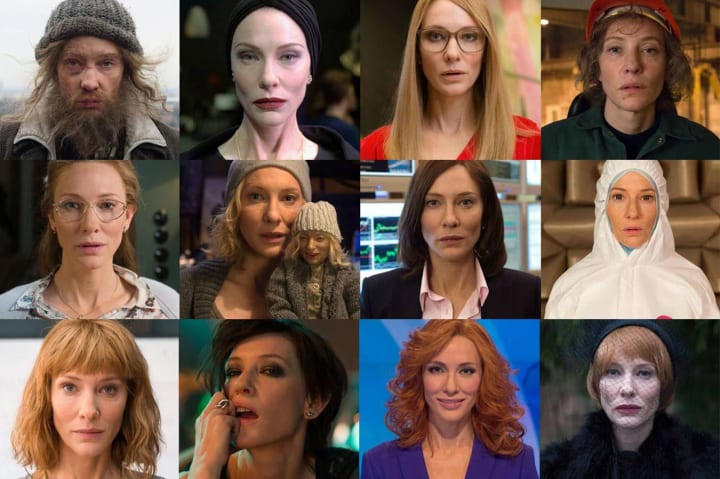 In the future, I hope Cate Blanchett starts to take on roles that challenge the social structures surrounding what people believe about her performances. I hope she takes on something she has never touched on before and she begins to explore genres that have since been omitted from her filmography. This will definitely prove to everyone that she is our own generation's answer to Katharine Hepburn. She is a brilliant, beautiful and classic woman with a great amount of presence. She can literally control the room and that is possibly one of the most interesting things about her.
Join me next time when we'll look at "Why I Adore: Robert Downey Jr..."
celebrities
About the author
Film and Writing (M.A)
150K+ Reads on Vocal
IG: @AnnieApproximately
Pronouns: (she/her/hers)
Reader insights
Be the first to share your insights about this piece.
Add your insights