Why do we love going to the movies?
"Cinema can fill in the empty spaces of your life and your loneliness" - Pedro Almodovar.
For many people, the need to go to the cinema is directly associated with the need to get-out-of-home. Although our confined bedroom is fairly comfortable most of the time, there will always be days when it seems quite suffocating, leaving us crave for another cozy space to revive the spirit. And yes, while talking about "cozy space", it is impossible not to think about couples. In fact, movie theatre has become a signature "shooting location" in the romance genre. Several vivid examples to be mentioned are: the conscientiously intimate finger touch between Sebastian and Mia at Rialto on their first date (La La Land); or a little further, the tears that Tom Hansen could not understand why from Summer when they watch "The Graduate" on their 290th dating day (500 Days of Summer). Cinema, considered as a symbol of pop culture, after more than one hundred years of appearance, is still a classic dating haven which can't be ignored by any couples. Of course, romantic movies are just one case ("Taxi Driver" by Martin Scorsese also has quite a few cinema scenes, but I don't consider them romantic).
Today, we also treasure movie theatre as a temporary reality escape method, characterised by its anonymity and impersonality. Once the lights are turned off, everyone look the same. We just enjoy what happens in front of our eyes, roll into our own dynamic emotions without worrying about being stared at. The prohibition of using electronic devices in the cinema also protects us, as we don't have access to undesirable phone calls and messages, press the "pause" button when someone knocks the door, or rewind to seconds when being bothered and thus missing the best part. Because we are not allowed, we feel safe and freely immersed in this intimate personal world. For just a short period of time, our brain is relieved from the constant fight-or-flight state of mind.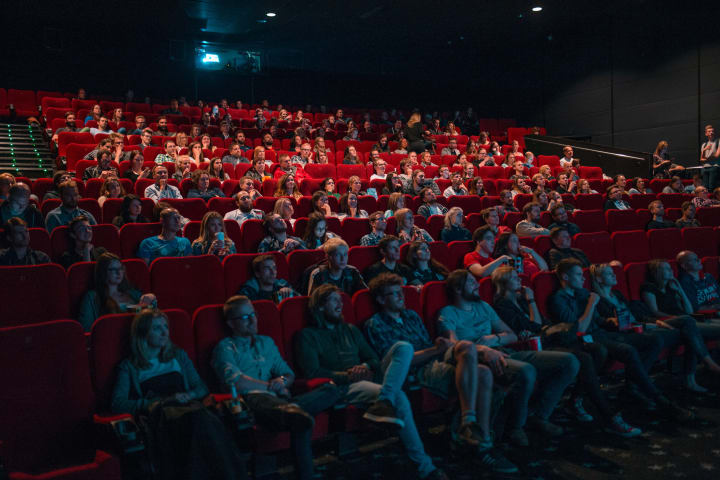 Cinema is a comfort zone where total strangers all laugh at a hilarious joke, cry their hearts out at a break-up, taken aback by a jumpscare, or be stricken with grief at a painful death. It seems that here we somehow perceive a stronger sense of harmony and belonging more often than in "real life". We do not want to wait several weeks to see the free online version of on-air movies. We want to see it right away to make ourselves relevant, informed and after that, informative. This is the benefit of simultaneous shared experience, unlike reading or watching film at home which is a personal practice. Simultaneous shared experiences add to the power of cinematic escapism referred to above as the whole audience are placed in a thread of similar emotional dynamics.
Speaking of technology: Imagine that in a state of relative prosperity, you have a 50-inch OLED TV with 3D cinema and wonderful speakers, and even an advanced Bluray player, there are still visual experiences that only the big screen can satisfy, especially with action movies (The Avengers, Mission Impossible,…) or Gravity, The Revenant. In fact, cinema technology is always ahead of audience demands with its 4DX movie projection system (which exposes viewers to the ultimately genuine participation in the movie world with the implementation of special effects such as water, wind, scent and optimal sound system), IMAX screen (1.5 times bigger than normal screen) or more recently Screen X (270 degree design with main screen in front of the viewer and two other screens running side by side).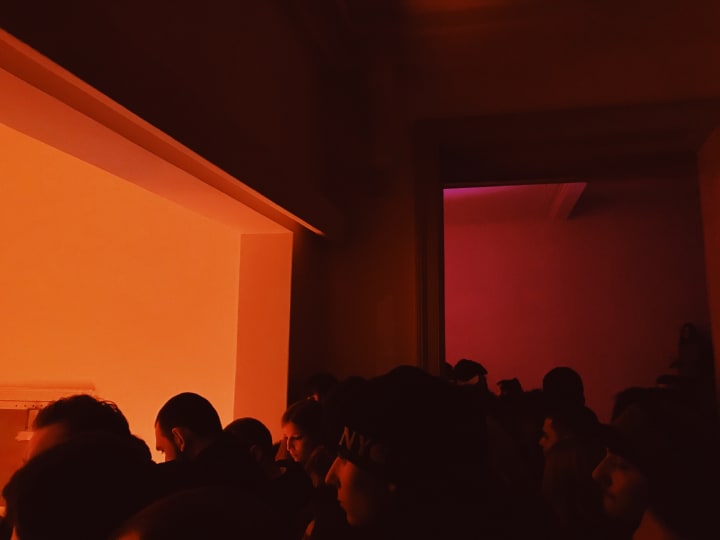 Last but not least, regarding the fact that film is not only a cultural artefact but also a commercial proposition, I want to emphasise the economic benefits of the film world. In the United States in 2015, creative industries led by Hollywood, contributed $ 698 billion to the national economy which accounted for 4.32% of gross domestic product. The film and television industry brings jobs to 1.9 million Americans a day. Meanwhile in the UK, according to a research by BFI, the film industry provides jobs for some of the UK"s most highly qualified workers. 58% of the production workforce are university educated, and at £33,700 the average salary is significantly above the national average. In addition, UK films contribute substantially to British cultural life. They are a pivotal means of expression of UK identity and address issues of diversity that are critical to meeting the challenges of the 21st century. Films depicting the UK are responsible for generating around a tenth of overseas tourism revenues, totalling around £1.9 billion a year.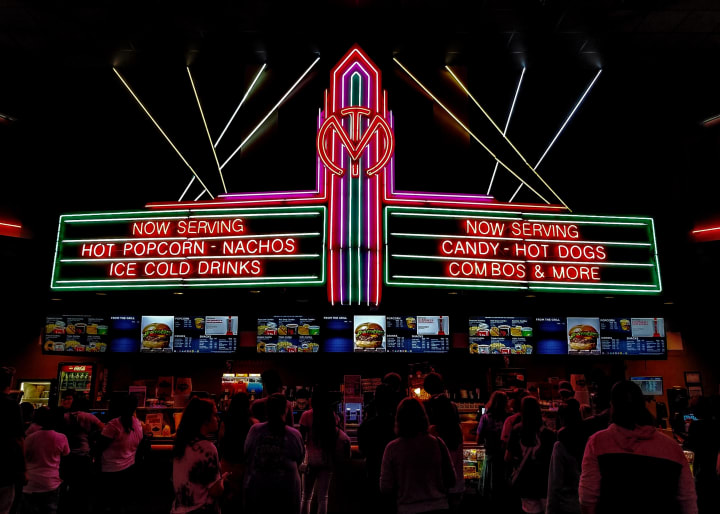 Cinema is to be loved. Do not torture yourself by choosing a movie that is "cult classic", "critically acclaimed by industry experts," or "appreciated by IMDB and Rotten tomatoes" if you are not interested. Do not regard your gout as cheap and easy-going if you fall in love with "Despicable Me" while your friends are busy analysing how impactful "Zootopia" is. Don't call it a shame if you're in love with "Dunkirk" simply because of good-looking leading actors instead of Nolan's complex space and time manipulation or the humanitarian message that the Oscar-worthy epic delivers. Moreover, even if you lament that watching black and white movies is such a lullaby therapy, it is still fine. Putting pressure on your artistic sensibility is counter-intuitive and it will damage your pure passion for cinema.