Why Are TV Christmas Ads Becoming Mini-Movies?
Why I'm switching off until January.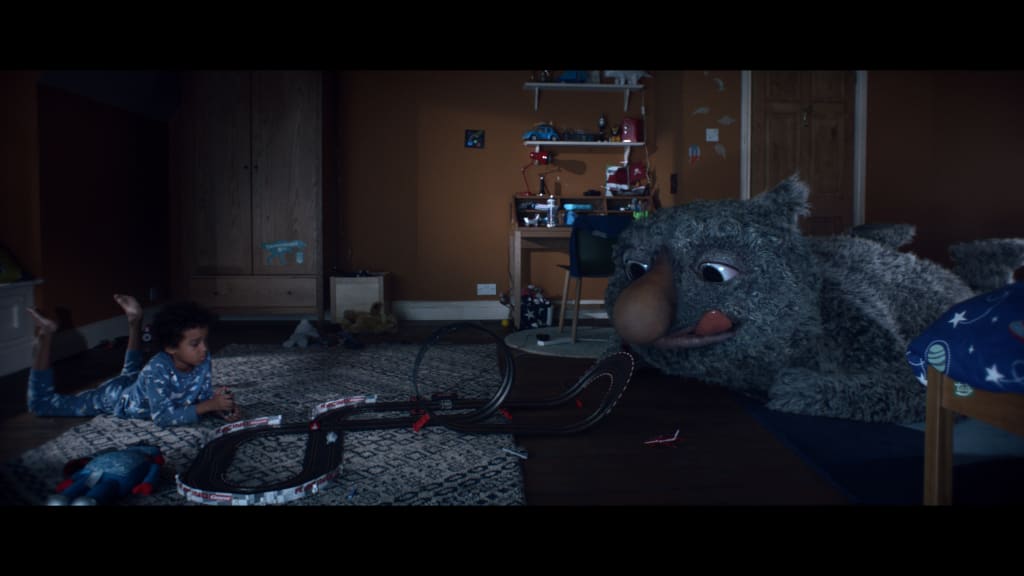 Moz the Monster is John Lewis' latest Christmas character
Ten years ago the first John Lewis TV Christmas advert aired. It launched at a time when Christmas adverts had a simple message, didn't feature all the digital animation we have today, and most importantly were under a minute long.
Each Christmas since then, the John Lewis Christmas advert has gradually increased its sprinkling of magic dust, and it now seems that the buildup to Christmas wouldn't quite be complete without the grand production it has grown to be. It has grown to be somewhat a bit of a national institution, very much like the Queen's speech or the hour-long special of EastEnders on Christmas Day.
Waiting to see how much more heartbreaking cuteness can be packed into a single two-minute segment has become part and parcel of the countdown to Christmas. Come November it seems that almost everyone in the country is pressed to see which new characters will be conjured up, and which new script and pop ballad will be played out on our screens. And although one might argue that the days of sitting in front of the TV as a family is quickly becoming a thing of the past, John Lewis at Christmas has provided a worthy reason to "gather round."
Whilst I am grateful for what John Lewis has done for family life and workplace conversations, what I am not so enamoured with is the way it has opened the tinsel-lined way for every supermarket or department store to air its own mini-film. It may be the first time I am paying attention but it seems that for the past couple of years, every organisation that can make a TV ad has joined the battle for the title of the best Christmas TV advert.
We have now come to a point in our TV watching age where the breaks in between shows have been anything but a respite from the drama. The commercials that have filled the space between shows lately have been Oscar-worthy: each with its own story to tell, tear-jerking performances, and message of goodwill to all men. This year, I have seen the likes of Very, M&S, and Aldi all throw their gauntlets and join the race for the best Christmas TV advert.
Who will come on top?
Well, even in an already crowded arena, the one advert I have seen outdo them all is Debenhams' fairytale for an ad, which unfolded itself in two parts. It came complete with its own #YouShall hashtag and social media campaign to find a discarded shoe. What I am yet to know is whether the media and the whole world did get on board to reunite girl with shoe, and therefore Prince Charming, or whether it was all part of the "storytelling process."
Bedtime monsters and sparkly shoes aside, the race for Britain's next top Christmas ad is becoming somewhat of an overcrowded space. This year, we have seen it all, from flirting carrots to Wonker style food factories. Whimsical mini productions seem to be taking over our screens. Even our beloved BBC has subjected us to its own version of yuletide storytelling with its dancing plasticine figures.
Whatever you are watching this Christmas it seems we only have a few weeks until TV adverts will be reverting to its usual 30-second format.
But as for me, I think I will be switching off until January.
About the Creator
I mainly write book reviews and articles offering communication tips at madelinewilsonojo.com. I have also written for Do-It.org and Brandsofcolour.com. On Vocal, I will be writing more general articles about life and culture.
Reader insights
Be the first to share your insights about this piece.
Add your insights