What to Watch: Best Streaming Series of 2020
Favorites of Jen X Journal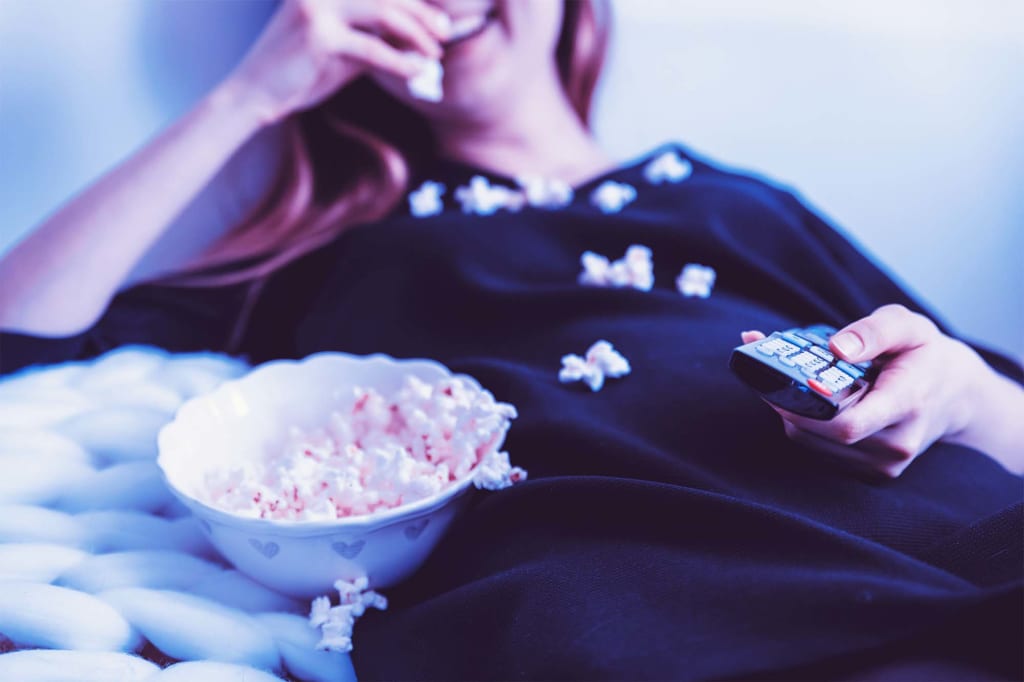 Note: Originally written December 7, 2020
In what could arguably be the worst year in recent decades, escapism is a must. Trapped in our homes via a global lockdown if it wasn't for some of the best streaming series I've seen to date paired with some nice wine I may have completely lost it by now.
So without further ado and in no particular order here are 14 of the best Netflix tv shows, the best Amazon original series and the best HBO shows I watched in 2020.
Cobra Kai
Don't miss this clever flip of Good vs Evil. It's Johnny Lawrence vs Daniel LaRusso again but this time you find yourself rooting for Johnny. Rightfully so. The show has many nostalgic moments highlighting the original movie without being cheesey and plenty of new ideas to carry the story forward.
The Queen's Gambit
An orphan becomes a child prodigy chess player and a female one at that. Great story, very well acted and very well worth the binge.
Stranger Things
In its third season we see the kids getting older, battling teenage emotions along with demigorgons (as one does...) As usual Hopper (my favorite) comes through as the loveable grump and the cliffhanger already has us impatient for season 4.
The Haunting of Bly Mannor
This second installment in the Haunting of Hill House production features some of the same actors. The story told is an adaptation of Henry James's the Turn of the Screw with original plotlines added.
Snowpiercer
A post-apocalyptic story set upon a train that cannot stop running or the human race will be gone. Jennifer Connelly and Daveed Diggs head a strong cast making each episode a nail-biting event.
Selling Sunset
My personal decadent guilty pleasure. The storyline actually comes second to the gorgeous mansions, pretty clothes, shiny jewerly and LA lifestyle.
The Crown (The Prince Charles, Princess Diana and Camilla Parker Bowles Story)
Season 4 might even be the best so far as it tells the story of Prince Charles and our beloved Princess Diana. Be warned, though, the story told is a little different than the fairytale you remember from the news stories of the 80s.
The Morning Show
Reese Witherspoon, Jennifer Aniston and Steve Carell give us a fictionalized look at what happens behind the scenes of a morning television show in the era of #metoo.
Servant
M Night Shyamalon's creepy household includes a husband distraught over the loss of an infant child, a wife who thinks the child is still alive and a mysterious stranger who seems to be siding with the wife.
Castle Rock
Steven King's second season brings Misery to town as Annie and her daughter settle there. The creepy old Marsten House overlooking Jerusalem's Lot is becoming a home for the undead and there's a whole lot more just lurking beneath the surface.
Little Fires Everywhere
A great limited series about two families that become entertwined and how they effect each other. Reese Witherspoon puts in another great performance. Co-star Joshua Jackson does as well and it's always nice to see Pacey Witter all grown up. 😉
This is Us
Another stellar season that guarantees laughter, tears and characters you just want to jump through the television screen and hug. Never a disappointment here other than when you run out of episodes.
The Handmaid's Tale
The dystopian story picks up pace as the trapped people of Gilead are finally beginning to rise up and fight back.
Lucifer
Another guilty pleasure. The adorable Tom Ellis plays a complicated but humorous devil who gives up his throne in Hell to become a cop in Los Angeles. Sounds cheesey but it's not as the writers pull off some interesting concepts of the fine line between good and evil.