We always need Casablanca
Pure movie magic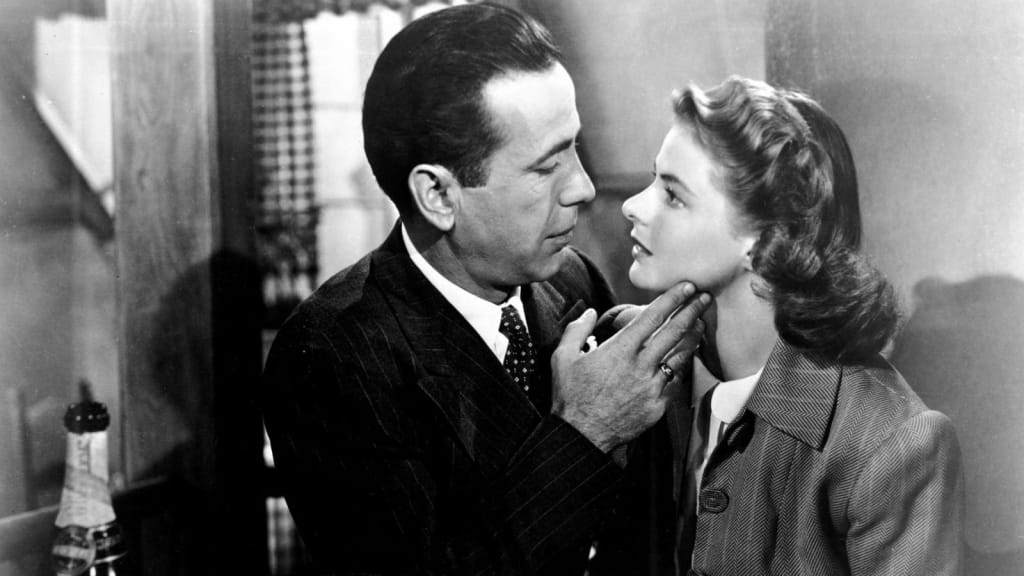 Humphrey Bogart as Rick
For half a century, critics and audiences have been trying to explain the phenomenon of Casablanca. Perhaps, there is no movie more beloved by the people. Only The Wizard of Oz and Gone with the Wind can stand nearby. There was nothing fundamentally new or outstanding in the film directed by Michael Curtiz. Moreover, Casablanca, according to Umberto Eco, consists entirely of clichés. There are many explanations for the film's colossal popularity - sociological, political, psychoanalytic, whatever. But only one thing will always be true, it is pure movie magic.
The shooting of the movie took place in an emergency mode. The script was written and rewritten right on the set, many famous lines, which later became сatchphrases, were composed by the actors themselves over a bottle of whiskey. Ingrid Bergman, who played the lead female role, recalled that the director could not answer even the most elementary question about her character - who does she love anyway, the romantic drunkard Rick or the noble Resistance fighter Victor Laszlo? Curtiz responded by asking her "to love" both a little while they figured out how it all ends. It is amazing that in such an atmosphere a story was born and not only won the Oscar for the best screenplay but is also studied in film schools around the world to this day.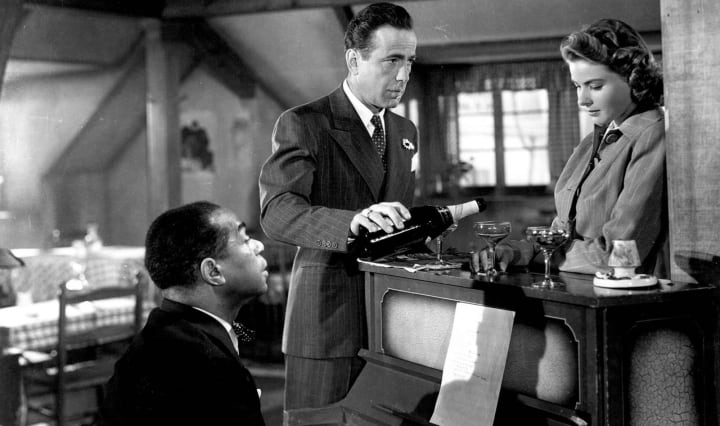 Of course, Umberto Eco was right when he said that Casablanca is made up of many different films and that's why it's so attractive. It can be said that it was filmed as a series or an anthology. The movie has a lot of small plots and genres that cleverly intertwine with each other, forming a whole panorama of archetypes. There are melodrama, film noir, war movies, and even documentary elements. And the fact that the movie was filmed during World War II, and that the Allied forces took control of the real Casablanca in the month of its premiere, also added authenticity in its way.
Casablanca reflected the confusion of American society, which at that moment decided to enter World War II. This dilemma is expressed by the main character Rick, the owner of a bar in Casablanca, a man disappointed in life, with a broken fate. Once he was an idealist, but the war made adjustments. He became a cynic, closed himself in, and began to drink. But behind the mask of tired cynicism lies the nobility of romance, longing for a feat, and deep empathy. His collaborator friend Captain Louis Renault is a lot more of a cynic than Rick because he's an opportunist who only seeks profit for himself. His conscience allows him to cooperate with the Nazis and secretly help the Resistance.
Rick is the reference type in cinema, embodied by Humphrey Bogart. A broken and unfortunate drunkard, sharp-tongued, and insanely romantic at heart. A similar lyrical hero was carried through creativity by Frank Sinatra, a great friend of Bogart: a man who knows the value of words, but is disappointed in the world because his heart is broken.
Once upon a time, in pre-war Paris, he was happy with Ilsa. But the war came and destroyed everything. In Casablanca, this longing of Americans for good old Europe is well felt. It was the place where genuine feelings, passion, and fullness of life were possible. Isn't that what all the American writers of the beginning of the century, from Hemingway to Henry Miller, kept saying? Rick is just from their generation, and World War II changed his fate, threw him in that bar.
The war in the movie is not shown, it thunders somewhere out there, but its imprint lies on the inhabitants of the Moroccan town in shadows. They fall on people's faces, expressing confusion, ambivalence, the difficulty of deciding to take sides: the tragedy of World War II in halftones, in the play of light and shadow, in moral disappointment. Rick often sits in the dark, shadows crossing his face, expressing the hero's inner discord. While the face of the hero of the Resistance Laszlo is always illuminated by a bright light, he is unshakable and will never change his principles.
Casablanca in the film is a city of the world, people from all over the planet have gathered here. Everyone is stuck in this little bar waiting for the end of the war.
"What is your nationality?"

"I'm a drunkard,"

"That makes Rick a citizen of the world."
Everyone here is equal in their sadness and imprisonment - a beautiful, if romantic, metaphor for a global war. Casablanca well reflects the confusion and misunderstanding of people: who will win, on whose card to bet? The answer in the film is unequivocal: you can't bet on strength, because it will always be defeated.
And this simple idea is expressed not so much by the love story of Rick and Ilsa, but by the song As Time Goes By, which is a refraction of their happiness, left in the distant past. The world is wrong if it is impossible to love in it, if something separates us and our people. War is no time for happiness. And Casablanca tells a story about honor and duty, what it means to keep your word, not to betray yourself when the world is falling apart. How can Rick and Ilsa escape together when everything is on fire? It's impossible to hide. All you can do is try with all your might to end the war. And the song gives hope that love still cannot be canceled, that "the world will always welcome lovers", that time flows, but still something remains unshakable - human feelings, dignity, and nobility.
movie
About the author
Hi, guys. My name is Niki. I write about everything and little by little. Subscribe, I'm happy for everyone
Reader insights
Be the first to share your insights about this piece.
Add your insights