Was Season 4 of 'Lucifer' on Netflix a Success?
Serious analysis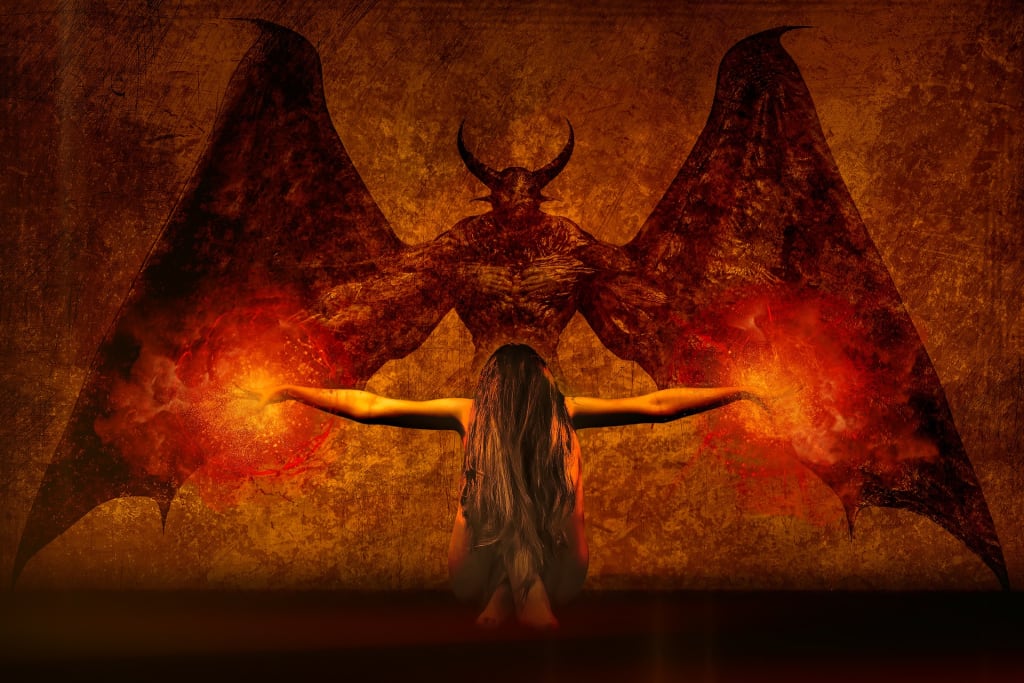 A couple of weeks ago I watched (on YouTube) an official trailer for Season 4 of the TV show Lucifer on Netflix. Link is right here.
One YouTube user commented following:
"I just wanted Lucy to be happy with detective, is that to much? Netflix : I like triangle love story, here's eve."
I replied with a comment of my own:
"That's exactly what I was afraid of. That people will dislike the plot of season 4 if the writers don't take the whole thing a step further already. I wish I was wrong, but it looks to me that writers like to torture us viewers with unnecessary love triangles. How many more of those shall we see? I get the idea of taking a step back in storytelling to erase mistakes of season 3, and to provide a necessary realignment for events deeper in season 4. But something just doesn't feel right to me. I'm sorry, I feel like a mood killer, but I honestly hope that season 4 will prove me wrong. Otherwise, we might just get a whole season of excellent scenes and in the same time a whole season without a deeper sense of where the story is, and where will it go in the future."
Same person replied back to me:
"I couldn't agree more."
After binge watching the entire fourth season I have to say that I was partially right. First of all, this season didn't leave a bitter taste in mouth like Season 3. It was actually quite good. And much darker than the previous one. Just what the lead actor Tom Ellis called for in one of his interviews last year.
Good things were:
We had the opportunity to see, more frequently, a display of Lucifer's powers, namely super strength, and his "truth extracting" mojo.
Episodes were approximately 48-49 minutes long, which was right ratio for more successful storytelling. Before on Fox we had many more, 42 minute, episodes and I had an impression that each episode's plot ends too quickly. Netflix brought a winning combination with this.
Smart writing. Writers did take the whole thing a step further. That can particularly be felt in dialogue. One can sense that characters seem smarter, and more mature than before. Especially Lucifer's interactions with Dr. Linda. Furthermore, the love triangle didn't strangle the show like I was afraid. Namely because of Inbar Lavi's superb acting, but also due to smart writing. P.S. Inbar Lavi was an excellent addition to the cast, beautiful and talented, a big plus for the show.
More nudity—always a good thing, especially when Aimee Garcia is involved hehe.
Bad things:
We didn't find out why God put Chloe on Earth, or what her purpose is other than making the Devil vulnerable. In my opinion this should be clarified in Season 5. Hopefully, it will be a Season 5. It would be a shame if they stop the show now, when there's a great potential to develop it justly.
As I pointed out in my YouTube comment, we got a whole season of excellent scenes, and in the same time a whole season without a deeper sense of where the story is, and where will it go in the future. Something is missing for me, and I'm having a problem articulating it. I suspect it's Chloe's purpose, and the general direction the plot is going.
I obviously didn't read the comic books, instead I only comment what I see on the screen. I can accept this critique of my position, but I still hold the right to comment on the show only.
I'd definitely love to see a redemption story brought to resolution with Lucifer making peace with his Father, maybe even saving the Silver City from some imminent catastrophe. From some apocalypse that, paradoxically, only those who are deemed unworthy of Heaven can foresee and prevent. Also, I'd like to see Deckerstar form a family of their own, and make a "Rosemary's baby" hahaha.
We have to wait and see what will happen. To conclude, I'll only state that my gut feeling for Season 4 is very positive, and I hope to see the next season, too. Keep up the good work, writers, and we'll remain loyal fans as long as needed.