Villainess Review: Megan Devereaux (Stolen in Her Sleep)
A mother's sanity is threatened by a maniacal villainess who is after her daughter in this 2022 Lifetime film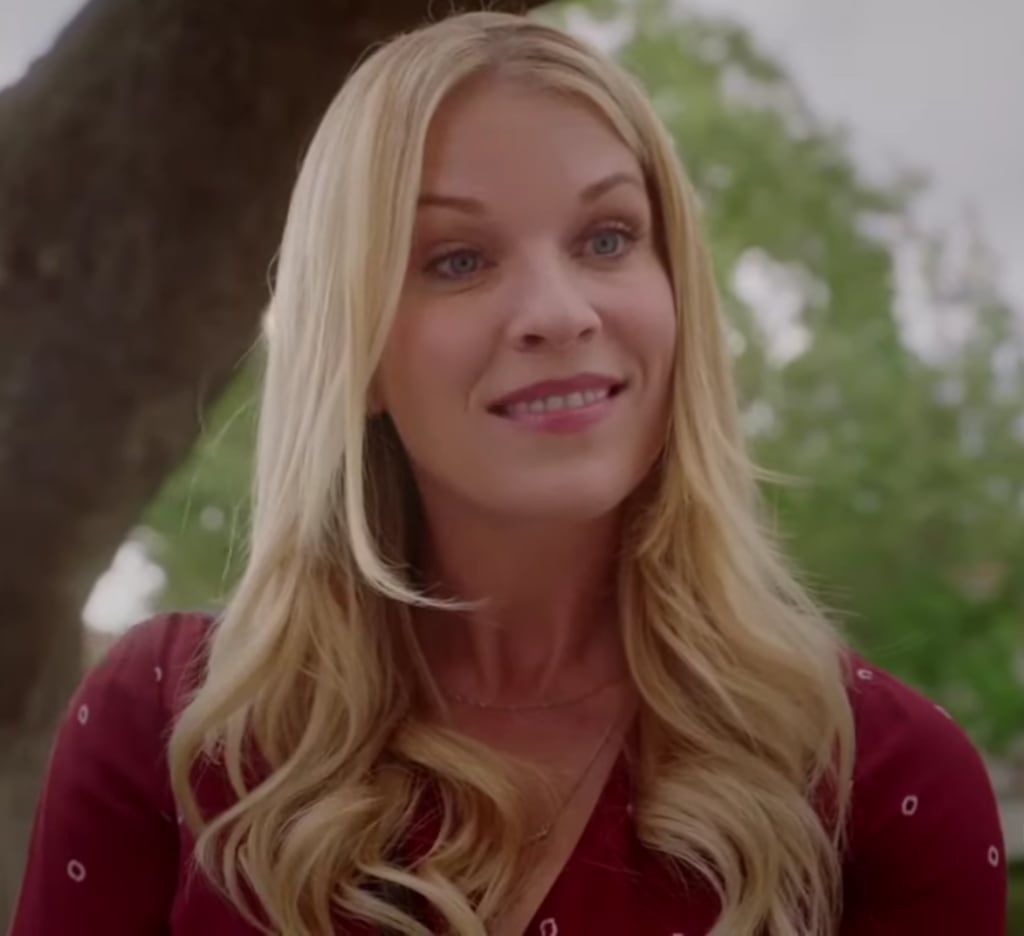 Alicia Leigh Willis as Megan Devereaux
I had been looking forward to Stolen in Her Sleep since learning about this film back in late January, and as usual, I have my reasons. The film centered on Hallie Reynolds, an artist and the married mother of an infant daughter, Ava, who was born with a bad heart and had received a new one via a transplant. As quickly established, Hallie is on medication to deal with the anxiety that came as a result of her worries over her daughter, as well as juggling her job and motherhood, which has led to her mother-in-law, Lynne Reynolds, offering to help Hallie and husband James Reynolds with Ava. Lynne, well, can be a bit much, but Hallie finds some ease in the form of a new friend, Megan Devereaux, an art PR.
Their first encounter, however, sees Hallie notice a hooded stranger staring at them, though Megan insists that no one is there. The figure ends up becoming the least of Hallie's worries, as she is being watched without her knowledge by someone who has sinister tendencies, and we later see a culprit fatally drug Mary, who was babysitting Ava. In addition, one of Hallie's paintings is vandalized, and her medication is tampered with, and regarding suspects, Hallie quickly figures that Lynne is behind everything, as she was quite overbearing when it came to being in the lives of her son and his family, but as it turned out, wanting to be in James' life was all Lynne was guilty of, as she wasn't always there for her son.
Speaking of James, he ends up being run down and hospitalized, and after learning about this from Hallie, Megan ends up helping out with Ava. However, both women see the damaged painting, with Hallie being stunned due to the fact that she discarded it, leading Hallie to question her sanity. Megan offered to take her to a facility, but she went to her home first, where the mysterious man was shown watching her. Hallie later enters, and after seeing that she had been monitored from that same house, she hears a commotion, and sees Megan standing over the hooded man--the same man Megan insisted was non-existent. At that time, things already weren't adding up, as Hallie had seen a baby's bedroom in the house, which went against Megan claiming earlier that she didn't have children. As for the man, he was revealed as Luke Devereaux, Megan's husband, who pointed Hallie in the direction of a painting that uttered the following statement:
"Sometimes, miracles are just good people with kind hearts."
The painting was Hallie's gift to the couple who donated the heart to Ava, and after that reveal, she rushed to confront Megan, who mentioned her baby daughter, Lily, and stated that the painting was a sign that she could have Lily again, as her heart was inside Ava. Hallie thanked Megan for the donation and pleaded with her to return Ava, only for Megan to attack and attempt to kill Hallie, as she was hellbent on having Ava for herself.
Luke arrived and stopped his deranged wife, and revealed everything to Hallie. Megan had been obsessed with reuniting with Lily after the donation, and turned villainous in her quest by gaining Hallie's information (which included killing a doctor who caught her in the act). Luke had been suspicious of Megan's steady heel turn and had been tracking her, which included the added revelation that she killed Mary, tampered with Hallie's medication and paintings, and ran down James as well. In addition, Megan was actually a psychiatrist who worked at the very facility that she recommended, where she planned to keep Hallie there for life while she would have Ava as her own. Megan was in handcuffs and in police custody, but in a show of compassionate courtesy, Hallie allowed Megan to say her final goodbye to Lily through Ava, a chance she never had.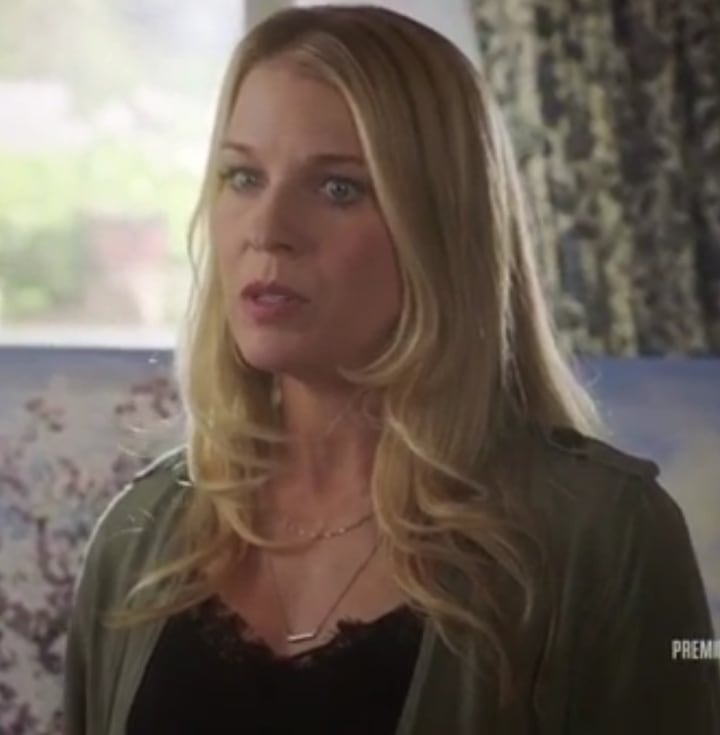 Stolen in Her Sleep (aka A Broken Mother) aired on Lifetime Movie Network on May 20, 2022, and the film featured Alicia Leigh Willis as the evil Megan Devereaux. Willis is a veteran of Lifetime films, and overall, this was her second time playing a villainess; her first was 2018's Your Baby Is Mine! as Raquel Blackwell. Both of Willis' villainous characters were similar; baby-obsessed after losing one of her own. Though, if there was one big difference, it's that while both characters were madwomen, Megan appeared to be more in control of her psychotic demeanor than Raquel was in her film. It's why I loved Megan as a villainess, and was over the moon when I saw the trailer and learned that Willis would be evil in this film. Megan showed an impeccable ability to mask her sinister colors to Hallie, but under her heel persona, Megan was ruthless and maniacal in her goal. Willis acted out Megan's friendly demeanor very well, and really performed brilliantly when she was revealed as the fiendish culprit, as we see Willis shine as she portrays Megan's insanity and emotion.
One of Alicia Leigh Willis' many Lifetime films was 2021's Saving My Daughter, as main protagonist Joanna Kennedy, who ends up dealing with an evil Ashley Jones in the film. Outside of Lifetime, Willis played Courtney Matthews on ABC's soap opera, General Hospital, and also appeared in episodes of CSI: Miami, 7th Heaven, and The L Word.
If you like this story and review, click the heart, and click the subscribe button for more of my stories! Tips and pledges would be greatly appreciated, as they help support my writing, but only if you want to do so!
Check out Megan Devereaux's profile on Villainous Beauties Wiki!
movie
About the author
Born on March 18, 1985. I am an avid fan of sports and wrestling, and I've been a fan of female villains since the age of eight. Also love movies--especially comedy and horror--and among my favorite TV shows are The Simpsons and Family Guy
Reader insights
Outstanding
Excellent work. Looking forward to reading more!
Top insight
Excellent storytelling

Original narrative & well developed characters
Add your insights