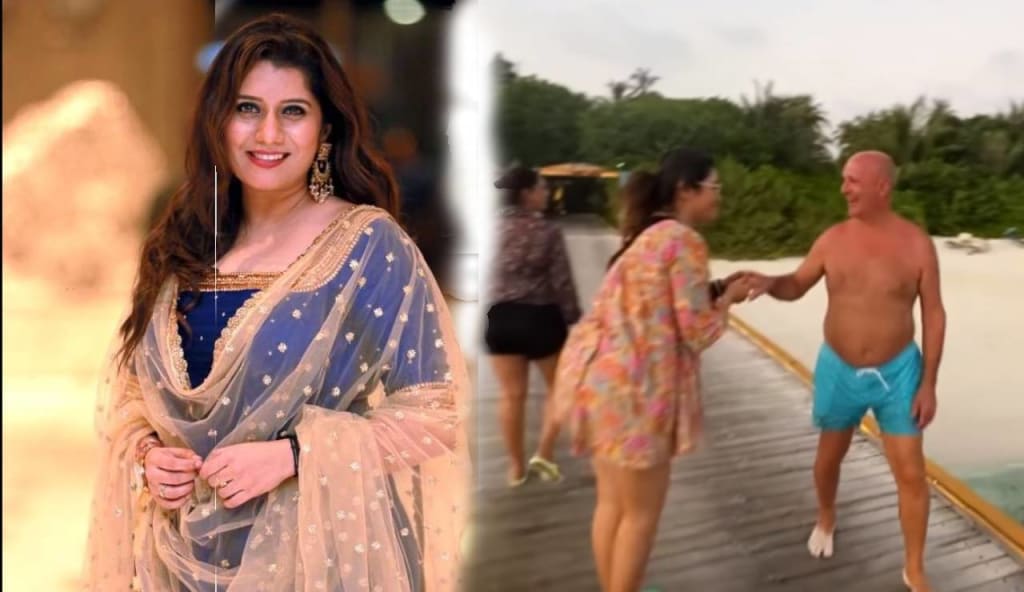 Many television anchors are now working in one channel for a while and moving on to other jobs. Priyanka Desh Pandey has been successfully working as an anchor for more than ten years. Although she is a girl from Bengaluru, she was very well received by the people of Tamil Nadu. Because others find it very amusing to tease her.
Priyanka has a huge fan base. Priyanka, who lost her father at an early age, studied flight attendants due to family responsibilities. As she got an opportunity as a presenter, she made the right use of the opportunity and is currently looking for a film opportunity as well.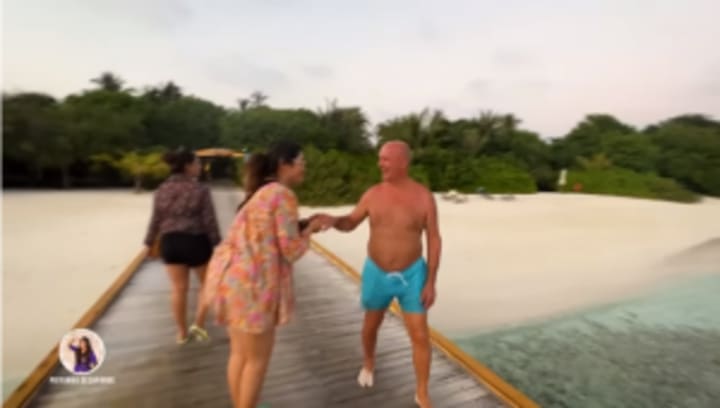 Priyanka, who participated in the last season of Bigg Boss, is still loved by people. Priyanka Desh Pandey is number one because of her realistic speaking and hosting style. All the programs hosted by him with Makapa have been well received.
In this case, Priyanka Desh Pandey is usually seen in Tamil shows and in public places with her clothes on. Recently she went to Maldives with Makapa . She is wearing a short skirt that shows her thighs. Seeing that, Makapa asked why you don't wear such a dress on Vijay TV, it should look like a Tamil Nadu Tamil girl, this is the Maldives and I look like a Maldivini in this, she coolly replied. Currently, this video is going viral on the internet.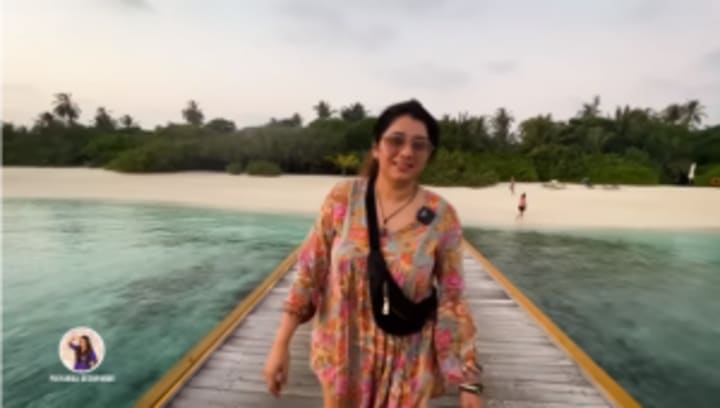 Who is Priyanka :
Priyanka Deshpande was born on 28 April 1990 in Karnataka. Her parents moved from Maharashtra to Karnataka before she was born. She also has a younger brother called Rohit Deshpande. After Priyanka migrated to Chennai she did her secondary schooling at St. Anthony School and later graduated from Ethiraj College for Women with a college degree. Priyanka married her long-term boyfriend Praveen Kumar in 2016.
In 2022 reports alleged Priyanka and her husband Praveen Kumar had divorced. Priyanka later dismissed it as a baseless rumour.
After her participation on Bigg Boss and eventually emerging as the runner-up as well. Priyanka announced on the Instagram feed that she received more then 10 offers from various different television networks to host different shows on different television channels. She also participated as a guest on her formerly hosted show Start Music which was hosted by Ma Ka Pa Anand due to the absence of Priyanka during her time in Bigg Boss. She also later made a appearance on the celebration and success show of Bigg Boss called Bigg Boss 5 Kondattam appearing as a guest
Her appearance as an television anchor in the singing reality show Super Singer (Tamil reality show) earned her to bag the Ananda Vikatan Cinema Awards for the Best Female Anchor in 2016. She later also won the Best Female Anchor award in the Vijay Television Awards annual function in 2017. Priyanka also yet again won Best Lady Anchor for the third time in a row in the Galatta Nakshathra TV-Film Awards in 2018, winning the same nomination category for three years in a row. She also received the award Best Entertaining Star award by Blacksheep Digital Awards in 2021 after her success of her YouTube channel. In 2021, She joined the reality TV show Bigg Boss Tamil 5 hosted by Kamal Haasan as a contestant and finished as the first runner up.
Her estimated total earnings exceed US$1.16 million. While some sources consider her net worth to be around as high as US$1.62 million as of late 2020. Priyanka started her career in 2009 with the channel Zee Tamil hosting the shows This Chirpy girl, Azhagiya Penne and Isai Unplugged. She later went on the join Sun TV and hosted several of shows for four years straight. Priyanka was later approached by the creators of Star Vijay in 2015 and hosted the show Cinema Karam Coffee, alongside co-anchor Ma Ka Pa Anand.
Watch Video Below :
Reader insights
Be the first to share your insights about this piece.
Add your insights