Top Ten Christmas Movies
It is the season of Christmas movies but which are the most popular?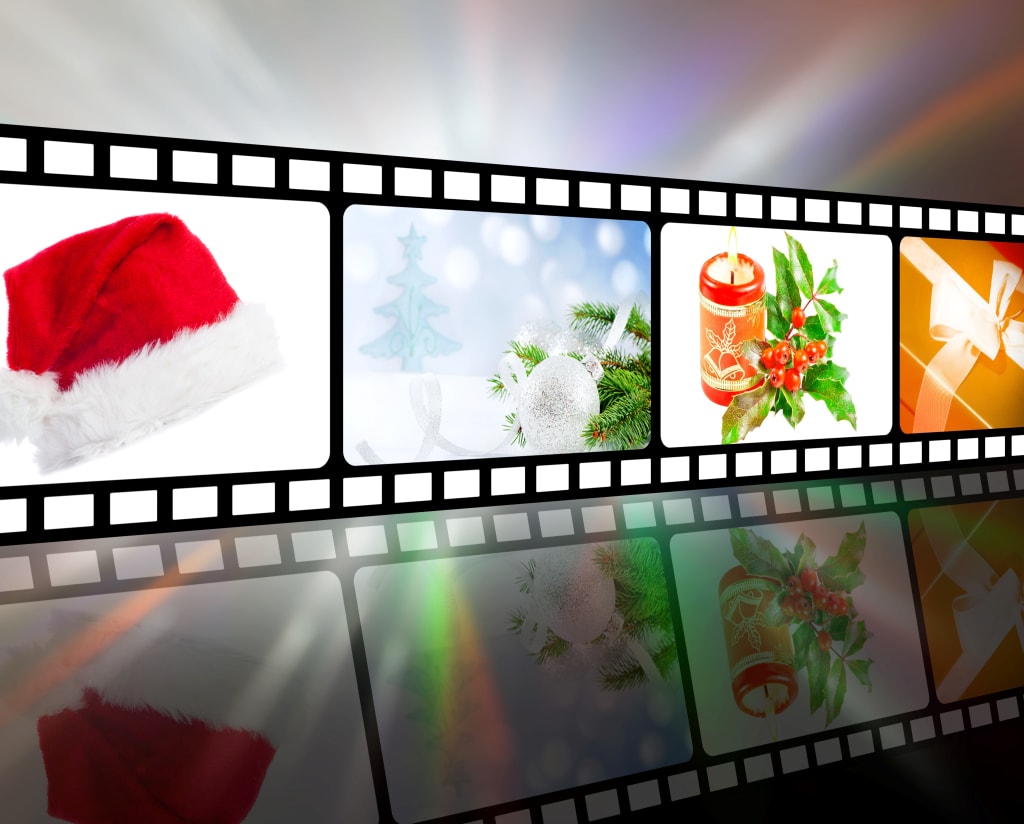 With TV schedules filling up with seasonal offerings, what are the most popular Christmas movies. I asked my readers to name their favourite Christmas movies and the answers ranged from the classics to surprising. Here are the ten movies that came on top.
10. National Lampoon's Christmas Vacation (1989)
The holidays are fast approaching and Clark Griswold (Chevy Chase) has plans for a perfect Christmas but as ever with the National Lampoons, things do not go to plan.
Clark has invited his parents, his in-laws and his Aunt Bethany and Uncle Lewis to join them at the Griswold home in Chicago. In his attempt to have the perfect Christmas, Clark covers his house with 25,000 Christmas lights and causes a citywide power shortage when he turns them on. Things do not improve for Clar when some uninvited guestsarrive; his cousin Catherine turns up in a camper van together with her husband Eddie and two of their children. 
However, Clark is determined to keep positive as he waits for his Christmas bonus, which he needs to pay for the swimming pool he wants to put in the back garden. When it turns out that there are no Christmas bonuses this year, Clark finally loses his holiday cheer and goes crazy prompting Eddie to kidnap Clark's boss, Frank Shirley, and deliver him to the house. 
When the reason for the kidnap is explained, Frank reinstates the bonuses adding an extra 20% on top for Clark. While the family is celebratng the good news, a SWAT team descends on the house since Frank's wife called the police. Thankfully Frank clears it all up and in the end the whole family, Frank and his wife and the SWAT team gather singing in the front garden after a minor explosion. 
9. Lethal Weapon (1987)
What makes Lethal Weapon a popular Christmas movie? It is, of course, an action movie, but there is a deeper theme that runs through the film. At the beginning of the film, Martin Riggs (Mel Gibson) is all alone during the festive season following his wife's death in a car accident. He is contemplating suicide because he is alone, depressed and drinking too much and even has a special bullet reserved for the occasion.
At work, they give Riggs a new partner, a Vietnam war veteran Roger Murtaugh (Danny Glover). The pair initially hate each other, but as they investigate the death of a daughter of one Murtaugh's close friends, they gradually grow closer. Especially after Riggs saves Murtaugh's life.
In the end, when the case is solved, Murtaugh has become the friend Riggs needed to discover that life is still worth living. He is accepted by Murtaugh's family and the film ends with Riggs being invited to share Christmas dinner with them. When Riggs hands the special bullet to Murtaugh, the audience knows that he has turned a corner.
8. It's a wonderful life (1946)
This movie is a definite Christmas classic. It stars James Stewart as George Bailey. At the beginning of the film, viewers find George contemplating suicide and he is assigned a guardian angel Clarence Odbody to convince him that his life is worth living.
When he was younger, George dreamt of going to university and travelling the world but had to give up his plans when his father died and he inherited the family loan business. Mr Potter, the richest man in town, is after the loan company but George refuses his offers to protect the community of Bedford Falls. When his uncle loses $8,000 that he was supposed to deposit on the company account, George faces an arrest and criminal charges. Desperate to avoid a scandal he plans to commit suicide by jumping off a bridge but ends up saving Clarence instead.
When George expresses a wish to never have been born, Clarence shows him what life would have been like if he had never existed. He shows George all the people whose lives he has touched. Convinced by what Clarence shows him, George begs to have his life back after which he rushes home to wait for his arrest. To his surprise he finds that the townspeople have raised more than enough to cover the $8,000 and the warrant for his arrest is torn up by the sheriff. 
The film ends with George and his family and friends singing Auld Lang Syne with the Christmas carollers.
7. Die Hard (1988)
There is a lot of debate on whether or not Die Hard is a Christmas movie. It is certainly set at Christmas time, in fact on Christmas Eve.  In the action film John McClane (Bruce Willis) has to free hostages that include his wife from an organised gang of criminals who stormed a Christmas party. 
McClane has arrived to Los Angeles to reconcile with his estranged wife Holly but while he is changing clothes, the party is interrupted by Hans Gruber, a German terrorist and his team. All the party goers have now become hostages except for McClane and his driver Argyle. McClane soon realises that there is no one else to save the hostages except him.
 After a lot of action and dead bodies, McClane finally faces Gruber and Eddie. And just as everything seems to be over for McClane, he distracts Gruber and Eddie by laughing and pulls out a gun he had taped behind his back. He shoots Eddie in the head and Gruber in the chest. As Gruber falls through a window, he is holding on to Holly who he had tried to use as a human shield. McClane saves Holly by undoing her wristwatch and Gruber falls to his death.
In the end McClane is reunited with his wife and they head off in Argyle's limousine accompanied by the song Let it Snow.
6. Jingle All The Way (1996)
Howard Langston (Arnold Schwarzenegger) is a workaholic mattress salesman. He loves his wife and son but finds it hard to find time for them. When he misses his son's Karate class graduation, he wants to redeem himself by getting his son Turbo-Man, a popular action figure. His wife had asked him to buy the figure two weeks ago, but he had forgotten. He now has to hunt for the toy on Christmas Eve only to find out that it has sold out everywhere. 
As his quest takes him from store to store, he encounters another dad, Myron Larabee, who also wants the toy for his son. The rivalry between the two men peaks when they barge into a studio of a radio station holding a Turbo Man competition. Myron threatens the radio DJ with a fake mail bomb. The police soon arrives but Howard gets away and returns home and to explain everything to his wife.
Later, Howard decides to keep his promise to attend the Christmas parade but things don't go smoothly here either. He accidentally drenches Officer Hummer in hot chocolate and the resulting chase ends with Howard hiding in a preparations room. He is mistaken for the actor who will play Turbo Man and present a child with a limited-edition Turbo Man doll. Dressed in the suit, Howard picks his son to receive the present but Myron reappears dressed up as Turbo Man's arch enemy. He tries to mess things up again but in the end Howard defeats Myron.
In the true spirit of Christmas Myron and Howard end up apologising and becoming friends.
Later, at home, Howard's wife is impressed by his efforts to get the action figure and as she wonders what Howard has got for her, his shocked face says it all - he has forgotten another present.
5. The Santa Claus (1994)
Scott Calvin is a divorced dad who is spending Christmas Eve with his son Charlie. Scott reads Charlie The Night Before Christmas and he goes to sleep only to be woken up by a noise from the roof. He alerts Scott who goes to investigate and spots a man wearing a Santa suit on the roof. He calls out, startles the man who slips and falls off the roof. When looking for identification, Scott finds a card with instructions to put on the Santa suit. Eventually he follows the instructions and he and Charlie are dragged around town delivering gifts.
Once they have delivered the presents, they are transported to the North Pole where an elf called Bernard explains to Scott that he is now Santa. Charlie is proud to tell everyone that Scott is Santa but Scott is convinced it was a dream. However, over the course of the following year, strange things happen. He keeps piling on the pounds and grows a beard that refuses to stay shaved. His hair also turns white.
Laura, his ex-wife, and her new partner Neil blame Scott for trying to confuse Charlie with tales of Santa and Laura successfully petitions to suspend Scott's visiting rights. Scott goes to their house desperate to speak to Charlie. While he is speaking to Charlie alone, Bernard appears and takes them to the North Pole leaving Laura and Neil to think he has kidnapped Charlie. They alert the police who arrest Scott but he is broken out of jail by an elf rescue team.
In the end, though, all is well, Neil and Laura believe that Scott really is Santa and he leaves with Charlie to deliver presents. 
4. A Christmas Carol (2009)
 Based on the story by Charles Dickens, A Christmas Carol tells the story of miserly Ebenezer Scrooge (Jim Carrey). While everyone else is awaiting Christmas, Ebenezer thinks it is all humbug.
One night he is visited by the ghost of his former business partner who tells him that three spirits that will guide him will visit him.
The first spirit is the Ghost of Christmas Past who reminds Ebenezer of how he became a greedy man. Next, he is visited by the Ghost of Christmas Present who shows Ebenezer how happy his fellow men are on Christmas Day. These people include his employee Bob Cratchit whose family can barely make the ends meet on the small wage Ebenezer pays him. The sight of their sickly son, Tiny Tim, touches him and he is distraught to learn that he might not have much longer to live. The final spirit, the Ghost of Christmas Yet to Come shows Ebenezer the future in which Tiny Tim has died as has Ebenezer himself. Alarmed by the prospect of a grim future, Ebenezer begs the spirit for another chance.
When Ebenezer wakes up on Christmas morning, he sets out to make amends. He helps the Cratchits thus saving the life of Tiny Tim. He lives the rest of his life respecting the lessons of Christmas. 
3. The Snowman (1982)
This is a wordless animated TV short about a boy who builds a large snowman in his garden on Christmas Eve. When the clock strikes midnight, James creeps downstairs and finds that the snowman has magically come to life.
Together with the snowman, James flies over the South Downs and then north along the Norwegian coastline. In a forest where they land, they meet other snowmen and join their party. They also meet Father Christmas and his reindeer. Father Christmas gives James a scarf with a snowman pattern.
When James wakes up the following morning, he finds that the snowman has melted. All that remains of him are his hat and buttons in a pile of snow. Reaching into the pocket of his dressing gown, James finds the snowman scarf.
2. Home Alone (1990)
Eight-year-old Kevin, played by Macaulay Culkin, is left home alone at Christmas when the rest of his family heads to Paris.
The evening before the family is travelling, they send Kevin to the bedroom following an argument with his brother Buzz. Overnight there is a power outage which resets all the alarm clocks causing the family to oversleep. Among the chaos and rush, everyone forgets about poor Kevin and the family does not realise he is missing until they are already on the plane. Once in Paris, the parents frantically try to get a flight home.
Kevin, however, couldn't be happier. He makes full use of the absence of his brother and the rest of the family by watching a gangster film and eating copious amounts of junk food.
On Christmas Eve, Kevin overhears The Wet Bandits discussing breaking into his house that night. Determined to scrubber their plans, Kevin sets the house full of booby traps. The two burglars eventually get hold of Kevin but luckily the polive have been alerted and the two burglars are arrested.
The next day Kevin is disappointed to find the house still empty when he wakes up. However, soon the family returns having travelled from Paris to Chicago and Kevin reconciles with them. 
1. Love Actually (2003)
Love Actually is tells the stories of a range of characters through nine intertwined stories. The cast includes many big name British actors including Hugh Grant, Alan Rickman, Emma Thompson, Keira Knightley and Colin Firth. The main theme running through all the stories is love.
Hugh Grant plays David, the recently elected Prime Minister. He has a new member in his household staff, Natalie, whom he becomes attracted to. On Christmas Eve he goes on a search for Natalie having moved her to another job. He arrives on the street she lives on and goes from door to door looking for her. He learns that Natalie and her whole family are on their way to a school Christmas play and he drives them there so he can talk to Natalie. She sneaks him in and they hide to watch the story from backstage where they finally kiss.
Another key narrative is that of Harry (Alan Rickman) and Karen (Emma Thompson). Harry is married to Karen but becomes attracted to his new secretary. He even goes as far as purchasing an expensive necklace for her. Karen finds the necklace in his pocket and assumes it is a gift for her. However, she is distraught when she opens her present and finds a CD realising the necklace was for someone else.
Other narratives include Billy Mack, the aging rock legend, Juliet, Peter and Mark who are caught in a love triangle and Jamie and Aurélia. Jamie finds out that his girlfriend is having an affair with his brother and devastated withdraws to his French cottage. He meets and falls in love with Portuguese housekeeper Aurélia who he ends up proposing to.
The film ends with all the characters seen at Heathrow Airport one month later. Footage of the cast dissolves into footage of actual arrivals.