Top Streaming Shows to Watch This Spring
Deciding what shows to watch in Spring of 2023.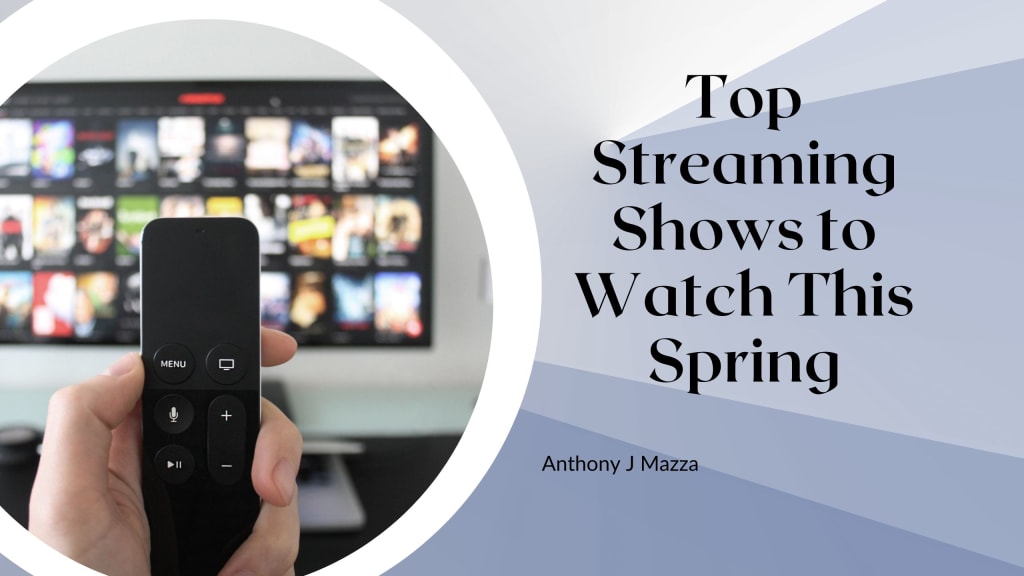 Thanks to the sheer number of streaming platforms available, there's no shortage of media to indulge in these days. However, staying up to date with everything available can be more of a challenge, especially if you're subscribed to more than one service.
There's something so magical about finding a new show to fall in love with. It carries you away to another dimension, even if only for a little while. Whether it's a single series or a whole new series to binge, the experience can be memorable.
Check out this article if you want something new and exciting to watch this spring! We'll discuss some top streaming shows - and where to watch them.
The Mandalorian (Season 3), Disney+
The third season of The Mandalorian began airing in March - meaning now is the perfect time to dive in and enjoy the show. The series follows Din Djarin (aka Mando), a Mandalorian, and his new companion, Grogu. This series is perfect for Star Wars fans and can be found on Disney+.
You (Part 2, Season 4), Netflix
Fans of psychological thrillers are surely already aware of You, a series available on Netflix. Joe Goldberg is a romantic psychopath - and that is an accurate description, not an insult. The fourth season's second half will drop on Netflix on March 9. So you better get caught up!
Daisy Jones and The Six, Amazon Prime
Amazon Prime's Daisy Jones and The Six is based on the bestselling novel by Taylor Jenkins Reid. The book and show both portray the rise and fall of a 1970s rock bad. The band starts with great success but breaks it off suddenly, all of which is captured in the show. This one is perfect for fans of musical dramas.
Succession (Season 4), Sky and Now TV
If you've spent any time chatting around the water cooler, you've probably heard a thing or two about Succession. That's because it is one of the most popular shows at the moment. Scheduled to air in March, fans have been counting down the days to season four. Why? The third season left off on a cliffhanger, leaving fans eager to see what happens next.
The Last of Us, HBO Max
Are there any video game fans in the crowd? The Last of Us is the show for you. This HBO original is based on the instant hit game of the same name. It follows Ellie and Joel, two characters desperately trying to survive in a zombie apocalypse. Bring tissues because this series is set to rip your heart out.
Star Wars: The Bad Batch (Season 2), Disney+
Right now is a great time to be a Star Wars fan. Not only are fans getting new episodes of The Mandalorian, but Star Wars: The Bad Batch season two is in full swing. This animated series is great for all ages, covering (some of) the time between the prequel trilogy and the original trilogy.
Queen Charlotte: A Bridgerton Story, Netflix
Bridgerton is undoubtedly one of the most popular series to come out of the pandemic. Fans love it! So naturally, they're pretty excited about the release of this spin-off series, Queen Charlotte. It's set to release on Netflix on May 4, so mark your calendars.
Poker Face, Peacock
Were you a massive fan of Knives Out or Glass Onion? Well, we have some good news! Poker Face is a television series set in the same world. To be clear - it follows different characters (Charlie Cale). On the bright side, it has the same murder investigation vibes fans have come to love.
Shrinking, Apple TV Plus
Last but not least, there's Shrinking, available on Apple TV Plus. If you love Jason Segel or Harrison Ford, this is the show to check out! The story is about a psychiatrist telling patients what he really thinks of them. It's an unlikely duo for this concept, which makes it all the more compelling.
About the Creator
Anthony J Mazza is a business expert with over fifteen years of experience and a published author. He specializes in fiction writing. Visit AnthonyJMazza.org.
Reader insights
Be the first to share your insights about this piece.
Add your insights