Top 10 Reasons to Watch The Umbrella Academy
Superheroes are more than just powers, one-liners, and fancy costumes.
This isn't your typical superhero show. Welcome to WatchMojo, and today we'll be counting down our picks for the "Top 10 Reasons to Watch The Umbrella Academy."
For this list, we'll be taking a closer look at this new Netflix series and why you should definitely give it a shot.
If the name Gerard Way rings a bell, that's because he's the singer of the hugely successful rock band My Chemical Romance. While he was busy being a rockstar in the mid-to-late 2000s, Way was also exploring another one of his passions—comic books. In 2007, he wrote and released the six-issue limited series The Umbrella Academy: Apocalypse Suite, with artwork by Gabriel Bá. It was released to critical acclaim, and in 2008, it took home a much-coveted Eisner Award. A second series Dallas was released in 2008, a third kicked off in late 2018, and a fourth is said to be in the works.
The world of comic books is filled with strange and wonderful stories, but even so, The Umbrella Academy stands out. In 1989, 43 children are born around the world to women who were not pregnant. Sir Reginald Hargreeves, an eccentric billionaire, adopts seven of these children, six of which have superpowers. His reason for bringing together this strange family? They're going to save the world. Over the years, the siblings grow apart, but the death of their adoptive father draws them back together to investigate the mysterious circumstances surrounding his demise. Naturally, the world also soon finds itself in peril.
There's no shortage of superhero content being released these days, both on the big and small screen. Though the market may feel oversaturated, The Umbrella Academy sets itself apart from the pack by really focusing on its characters and their relationships. As immediately clear from the trailer, there are a lot of complicated emotions between these adoptive siblings, and plenty of baggage. In her Refinery29 review, Ariana Romero compared the show to both This Is Us and The Haunting of Hill House in terms of the central role that family plays. The latter comparison feels particularly on point, as both Umbrella Academy and Hill House transpose family drama into genres where such dynamics generally play second fiddle to genre tropes.
Speaking of genres, even more so than The Haunting of Hill House, The Umbrella Academy uses this family-driven drama to defy genre boundaries and trappings. As a series, it's hard to pin down; any genre classification feels like a disservice to this very fluid and unique show. As Henry Northmore of The List put it, "The Umbrella Academy is a murder mystery wrapped in an apocalyptic drama with a wild plot which takes in time travel, a talking chimp and the end of the world." As the plot develops, it morphs and changes, keeping viewers on their toes while delivering a little something for everyone.
One of the things that really stands out in the trailer for The Umbrella Academy is the music. Heck, even the characters on-screen can't help but dance to it. And can you blame them? The musical stylings of Gerard Way have always been rather infectious. That's right, the My Chemical Romance singer has performed a song for the series and he brought MCR guitarist Ray Toro onboard to help. Of course, "Hazy Shade of Winter" isn't the only standout track that'll be featured. The soundtrack boasts a collection of badass songs by artists including The Stooges, Queens of the Stone Age, NOFX, Yungblud, Bad Brains, Black Flag, and Mary J. Blige, who also stars in the series. It's a who's who of punk rock acts, including a few more tracks by Way.
Not only does the The Umbrella Academy come armed with an edgy soundtrack, but it's also got a distinct visual identity to match. The series oozes with a style that does its source material proud. One is immediately hit with the old fashioned aesthetic of the various environments inhabited by our motley crew of characters. It's sort of reminiscent of A Series of Unfortunate of Events, in that every detail feels meticulously planned. It could also be said to share some similarities with the works of Wes Anderson in that regard. Of course, like it's music, the visual style has a distinctive griminess to it. It's definitely a cool look and one that is sure to catch the eye of viewers.
This is, of course, a very subjective statement. Netflix has already released some very well-received content in 2019 prior to The Umbrella Academy—Russian Doll and Sex Education just to name a couple of them. Regardless, it's quite the compliment courtesy of GQ writer Stuart McGurk. In his review, McGurk highlights the sheer absurdity of the series—and it is indeed out there. But as he argues, the emotional core of the show grounds all this weirdness and gives it a heart. Odd, endearing, dark and unafraid to challenge its viewers, Umbrella Academy is definitely unconventional, but that just might be the sort of content we need in 2019.
While The Umbrella Academy might be billed as a "superhero show" or "comic book adaptation," it is a very different beast from the majority of properties that fit under that category. On the big screen, the hyper-polished, dramatic, but often lighthearted, offerings of the MCU dominate. On both Netflix and CW's Arrowverse, we get two different, but similarly conventional, takes on the superhero genre. For anyone feeling burnt out on conventional comic book fair, this might be just the cure. Sure, it's a superhero show, but in name only. The Umbrella Academy is very much its own thing, and serves a great reminder of just how diverse comic book adaptations can actually be.
The Strong Ensemble Cast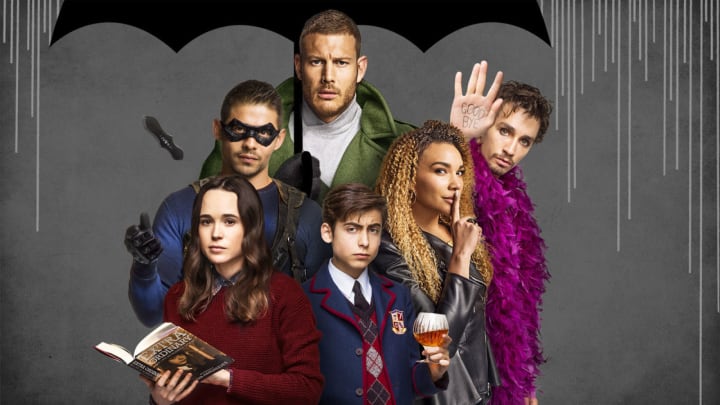 A show can come armed with a great concept, an infectious soundtrack, big budget, and pitch-perfect visual identity, but it's all for naught if you don't have a cast to carry the material. Thankfully, this is yet another area in which The Umbrella Academy plays a strong hand. The ever-excellent Ellen Page leads the cast as Vanya Hargreeves, the only sibling without powers, but who makes up for it by being a violin virtuoso. She's joined by Tom Hopper of Game of Thrones and Black Sails fame, as well as Robert Sheehan, who's best known for his work on Misfits. The ensemble is rounded out by a strong cast of up-and-comers. Plus, Mary J. Blige plays a villainous assassin!
It Respects the Source Material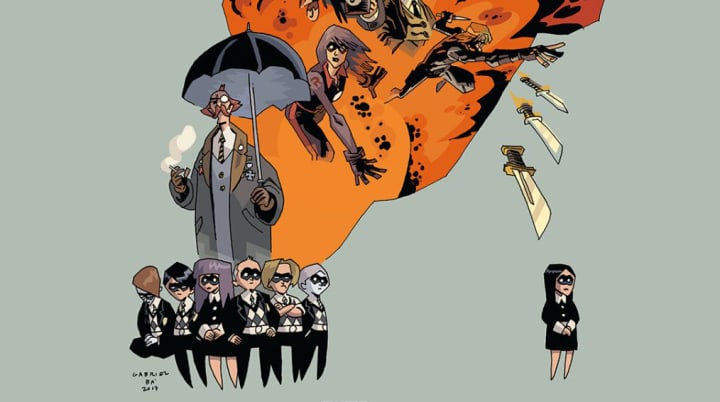 Whenever a beloved comic book or graphic novel is adapted, there's much trepidation amongst fans as to how the source material will be translated to the screen. Thankfully, The Umbrella Academy shows great reverence for Gerard Way's work. It fully embraces all the eccentricities and bizarre concepts that make the book so delightfully odd. Strange though the series might be—and despite the fact that it functions as a deconstruction of the superhero genre—it's not bogged down by complex mythology or self-referential nods to comic book culture. Someone with no comic book experience can appreciate the show just as easily as a diehard fan.