Thomas may become the hero on 'The Bold and the Beautiful' but that could change
The demented one seems to be making a real attempt to atone for his sins but his sister's pregnancy could cause him to spiral again.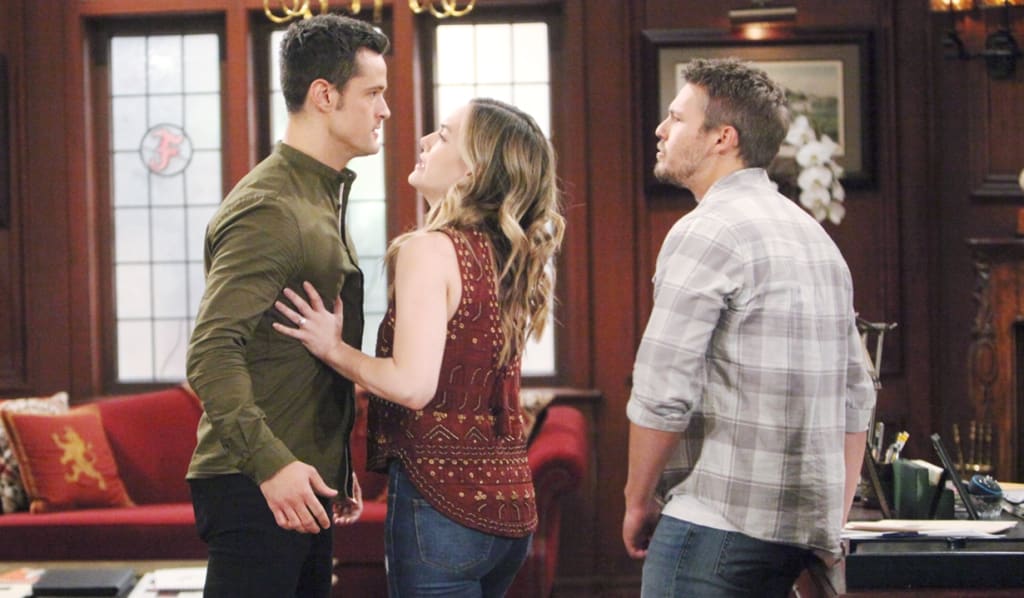 Thomas and Liam might switch places
Friday on The Bold and the Beautiful, Thomas Forrester showed himself to be the sane one in the room with Liam and Hope. He was calm and gave sound advice to the couple who were on edge and struggling with the fact that Steffy is pregnant. One year ago Thomas was hiding the baby switch secret and terrorizing everyone in his path. He was using his son to manipulate Hope and then about to marry Zoe to make Ms. Logan jealous. Now, after brain surgery Ridge and Taylor's son seems to be settling down and making more rational choices. he actually shut down his friend Vinny who was trying to sell him drugs.
He has even told both Liam and Hope that they should do everything they can to make their relationship work. Liam is skeptical and with good reason but it looks like Thomas is making good on his promise to turn over a new leaf and Hope is clearly impressed. He is one of the few people close to the situation who is keeping his cool. Brooke recently jumped Steffy but promised to back off, Liam and Finn were at each other's throats until Steffy asked them to settle down for the sake of the baby and her stress level. Even Hope initially was all over the place.
Ridge is supporting his daughter as he should but when the paternity is revealed, things might change. Spoiler alerts and many viewers believe that Liam will be the baby daddy. Dr.Finn has promised to stick with Steffy no matter what and Ridge was glad to hear that. If this child does belong to Liam it will only be a matter of time before everyone begins to crack. Brooke will be concerned that Steffy is trying to break up her daughter's marriage. Finn will try to set boundaries as he maneuvers this difficult new relationship with Steffy. He will find, however, that Liam is allowed an open door policy where Steffy is concerned and he might not be able to handle it.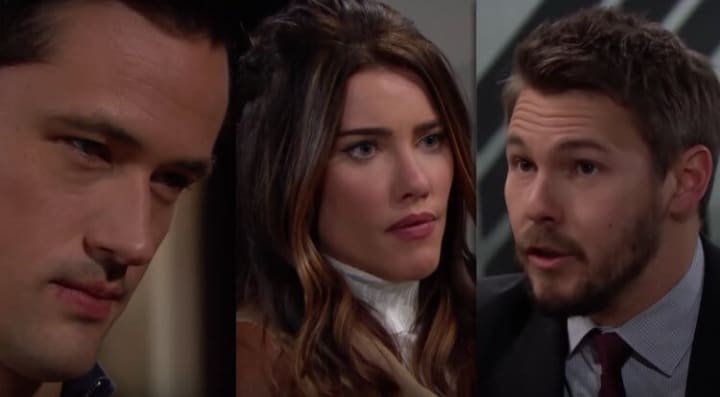 Hope will more than likely discuss her fears with Thomas and this might cause them to grow closer. She has already told Liam that the paternity test will change everything and she can make him no promises. No matter how much he begs for another chance and confesses his love, Hope may not be able to forgive him or deal with this new normal. Brad Bell has said this storyline would go towards the end of the year and that viewers will be surprised at Hope's reaction. This could mean any number of things, but it could indicate that Hope begins falling in love with Thomas.
Brooke and Ridge will have opposing views about this situation and this will bring strain into their relationship. Liam keeps trying to bad mouth Thomas who is being nothing but sincere and Hope is paying close attention. By the time the baby is born, it could be Liam who is off the rails, while Thomas continues to conduct himself like a gentleman. It might be almost as if he and Liam have switched places and Hope could decide she can't handle the Steffy situation. She has been trying to present herself as noble but she will probably crack under the strain.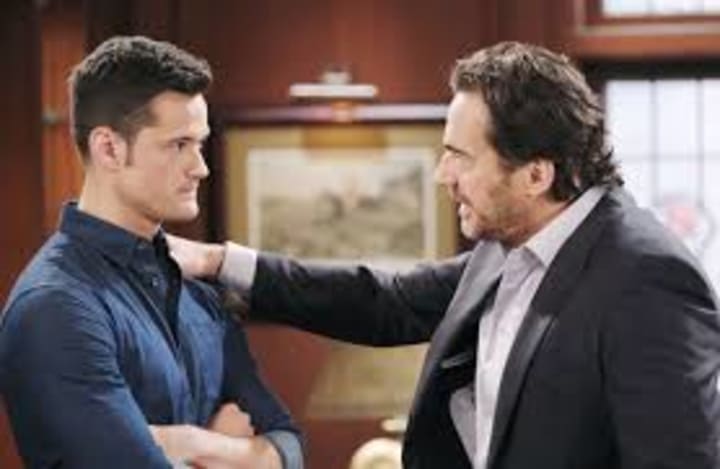 Thomas might be the one who ends up the hero in this situation and continue trying to get everyone else to dial it down a notch. He could also end up with the woman he loves in the process. Brooke, Hope, Steffy, Ridge, Liam, and Finn will all be tested as this pregnancy plays out. Thomas does not have the same vested interest as the others. He is sort of on the sidelines and could find that Hope comes to him, without his putting out any effort at all. Be sure to stay tuned to The Bold and the Beautiful weekday afternoons to find out how all of this plays out.
tv
Cheryl is a poet, freelance writer, published author and former Newspaper columnist. She has degrees in Psycology and Biblical studies. She enjoys sharing natural cures, and Nostalgia related info. Tips are greatly appreciated.
Receive stories by Cheryl E Preston in

your feed