They Can't All Be 'Endgame,' Ranking 2019's Superhero Movies By Anticipation
Everyone knows number one.

Now that we're in the Golden Age of superhero movies, it's easy to forget how lucky we are. Just 20 years ago the closest thing we had to an interconnected superhero universe was ... that Thor and Hulk crossover thing from 1988. After the success of X-Men and Spider-Man in the early 2000s, things finally started looking up for the genre. Until both franchises released their disappointing three-quels, which shut down their respective brand for a couple years.
But just a year or two after those disappointing three-quels, there was a new player on the scene: Marvel Studios. They kicked off the idea of a cinematic universe, one that Warner Bros. and FOX have tried to emulate with their respective comic book properties. But even if the studios haven't found the same level of success as Marvel has, they certainly have their confidence. As a result of that confidence, 2019 has more superhero movies than any other year. Fan excitement is spread over this year's seven superhero movies, which makes it easy for some of them to get lost in the crowd. So let's rank them by anticipation, shall we?
7. 'Dark Phoenix'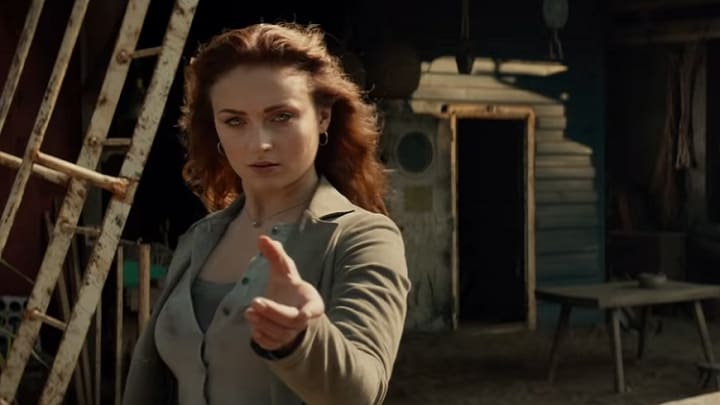 Release Date: June 7, 2019
Once upon a time, I would've had Dark Phoenix somewhere closer to the top of this list. But that was before the X-Men: Apocalypse, a sliding release date, and a certain mega-merger. I'm not here to whine about how bad Apocalypse was, because in truth it wasn't. It was just boring. The whole plot was a paint-by-numbers affair, recycling old concepts with sub-standard effects and an underused Oscar Isaac. It also doesn't help that Sophie Turner failed to make a good impression as Jean Grey.
So why FOX thought making Jean Grey the face of the newest X-Men movie is baffling. Narratively, the Dark Phoenix Saga is the best place to go. But from an audience's perspective, it looks like they're pumping out a movie with the exact same mistakes, just under a different title. The constant release date shuffles haven't helped either: After being set for November 2018 and pushed back to February 2019, the movie has been delayed again until June 2019. I don't know about you, but that doesn't inspire a ton of confidence. And with the Disney-FOX merger on the horizon, it's hard to get excited for the newest installment in an already-shelved franchise.
6. 'New Mutants'
Release Date: August 2, 2019
For a hot minute, New Mutants looked like it could be the saving grace of the X-Men franchise. It had assembled a strong cast, had a clear, distinct tone, and included a perfectly-cast beloved X-Men villain (Jon Hamm as Mister Sinister!). Then the reshoots began, FOX was purchased by Disney, and the movie's release date also slid around. Initially scheduled for April 2018, it was pushed all the way back to February 2019. And just when February 2019 was close enough that fans started getting excited again, its release was postponed to August 2019.
Being the first superhero horror movie, New Mutants was originally touted as a reinvention of the genre. It was easy to buy into that idea given the unique stars and premise. Maisie Williams, Anya Taylor-Joy, and the Dwight-looking guy from Stranger Things (among others) running around a haunted hospital? Sign me up! But with characters and plot lines being added and removed months after the movie was supposed to come out, it's hard to imagine genre-bending movie is as cohesive as it once was. And that's not to mention the fact that we got a trailer for this movie in October 2017, almost two years before it's now scheduled to come out. Expect to see this quietly sold to Netflix in the near future.
5. 'Shazam!'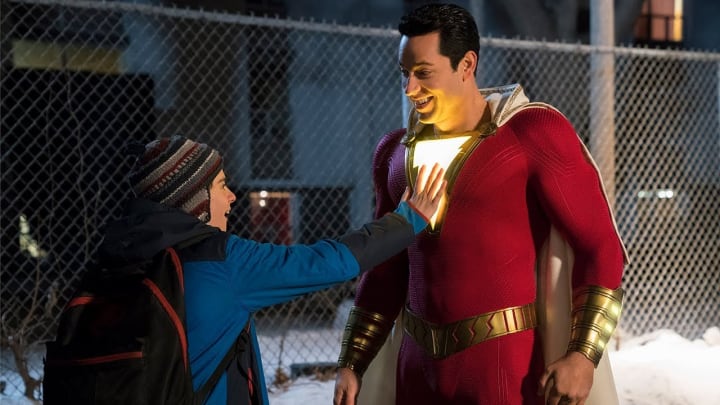 Release: April 5, 2019
After three critical misses, one critical success, and another critical miss, it seems like Warner Bros. finally knows what to do with its DC properties: Back off. Man of Steel, Batman v Superman, Suicide Squad, and Justice League were all the result of studio interference, and it shows. Meanwhile, Wonder Woman and Aquaman prove that corporate-mandated cameos and grittiness don't make for good movies. Lucky for us, Shazam! is being made under their new mindset, meaning director David. F. Sandberg has had complete autonomy on the movie's tone and plot. And from the looks of it, he's completely nailed it.
Shazam! is about a kid who can transform into a superheroic dude by shouting a specific acronym. It's as crazy as it sounds, and the previews we've gotten so far lean into that. But as fun as the movie sounds, the camera-work seems a bit low-rate for such an energetic movie. In fact, it looks more like a TV show than a multi-million dollar production. Couple that with the seemingly straightforward plot and it looks like we have little more than a popcorn flick. But hey, Aquaman was a popcorn flick and that's about to swim past a billion dollars worldwide.
4. 'Spider-Man: Far From Home'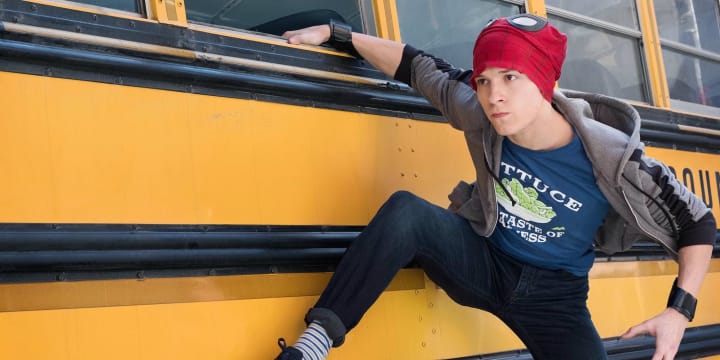 Release Date: July 5, 2019
Now that Marvel Studios is pumping out three films a year, it's easy for one of those movies to fall behind in terms of anticipation. And considering 2019 is home to Captain Marvel and Avengers: Endgame, a second Spider-Man film, while exciting, doesn't compare. That said, the movie has a lot going for it—Jake Gyllenhaal's Mysterio, a spankin' new Spidey suit, and of course, being the first MCU movie after Endgame.
We don't know much about the plot of Far From Home yet, except that Mysterio and Peter start out on the same side against the "Elementals." Common sense dictates that these creatures are Mysterio's doing and Peter ends up fighting his former ally. But given how obvious the bait-and-switch is, are audiences really going to have to sit through the whole movie before reaching the transparent third-act twist? Fingers crossed that's not the case, right? And while our fingers are already crossed, here's hoping Marvel doesn't gloss over the new suit with flat CGI for the third time.
3. 'Joker'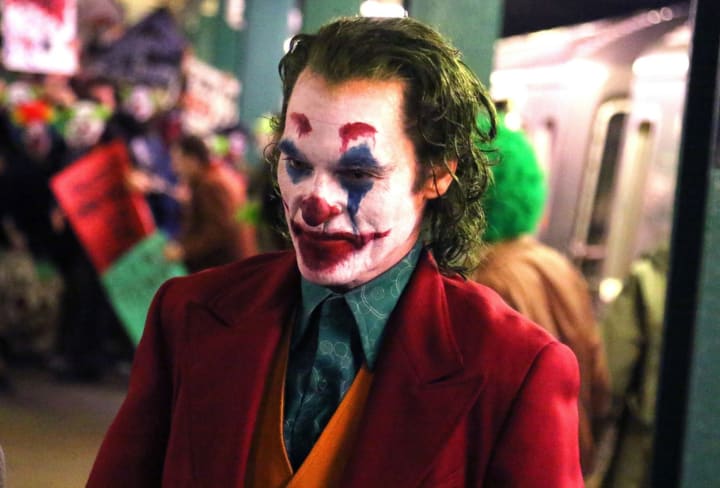 Release Date: October 4, 2019
The second DC movie coming out this year isn't what everyone originally thought. It's not The Flash, or Wonder Woman 1984, or Justice League 2, or any of the other one million DC movies that were scheduled for 2019 at some point. It's a solo movie for Batman's archnemesis, untethered to the mainline DC Films Universe (because apparently, that's what we're calling it now). That means that the Joker in Joker isn't played by certified creep Jared Leto, but instead by the much more nuanced creep Joaquin Phoenix.
When it was first announced, the movie elicited groans and eye-rolls. Way to abandon your fledgling universe in favor of a quick buck, Warner Bros! But under producer Martin Scorsese and director Todd Phillips, Joker has assembled a seriously strong cast (Robert De Niro?). The titular character also looks great, and every set photo inspires audiences a little bit more. While the rumored wealth-inequality plot remains under wraps, all eyes are on Joker to see whether or not audiences accept a fractured movie universe. Like that green-haired dude in The Dark Knight once said, it's not about the money. It's about sending a message.
2. 'Captain Marvel'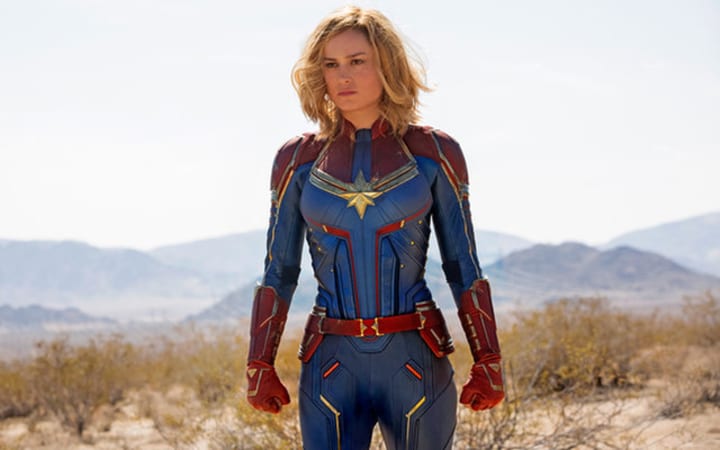 After 20 movies, 2019 sees Marvel Studios release their first female-led solo film (sorry, Wasp), and Captain Marvel looks like a blast. Anchored by soon-to-be face of the MCU Brie Larson, the 1990s-set piece follows Carol Danvers as she gets into a military accident and is transformed into a noble space warrior. Or something. The trailers have been keeping her story sufficiently vague, meaning audiences should definitely expect a sizeable twist heading into Avengers: Endgame, where she's already confirmed to play a crucial role.
There's basically no scenario where Captain Marvel is anything less than a massive success. It's got a slew of household names in its cast, it's bringing back fan-favourite characters, and it's basically required viewing for the biggest movie of the century. Though the directing looks a little flat and some line delivery seems off, they're in no way going to ruin the film. Marvel Studios has a hit on their hands here.
1. 'Avengers: Endgame'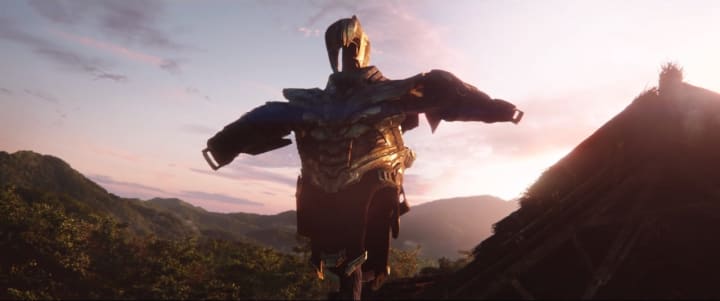 Release Date: April 26, 2019
Was it ever going to be anything else at the top of this list? Avengers: Endgame isn't just picking up the pieces after the cliffhanger that was Avengers: Infinity War, it's taking the best parts of that movie and improving them. Did you like the characters? Cool, not only is the entire Infinity War roster returning, but so are heroes and villains from every corner of the MCU. Did you like the flashbacks to Gamora's past? Nice! The Avengers are time-travelling in this one. Have you been waiting for more unique character interactions? Great, Tony and Nebula are about to be stuck on a planet together.
What makes Endgame special is all the things that it has to do. It doesn't just have to be a worthy sequel to Infinity War, it also has to serve as a great finale for 11 years of the Marvel Cinematic Universe and for tons of heavyweight characters. Despite the sense of finality, however, it also has to set the stage for the next 11 years of this universe, complete with new faces and scenarios. While such a task would be impossible for other franchises, the good people at Marvel Studios have time and again proven themselves to be capable of subverting—but still meeting—fan expectations.
What movie are you most looking forward to in 2019?