'The Young and the Restless' viewers don't want a Villy reunion
Fans are angry that Victoria is trying to sabotage Lily and Billy.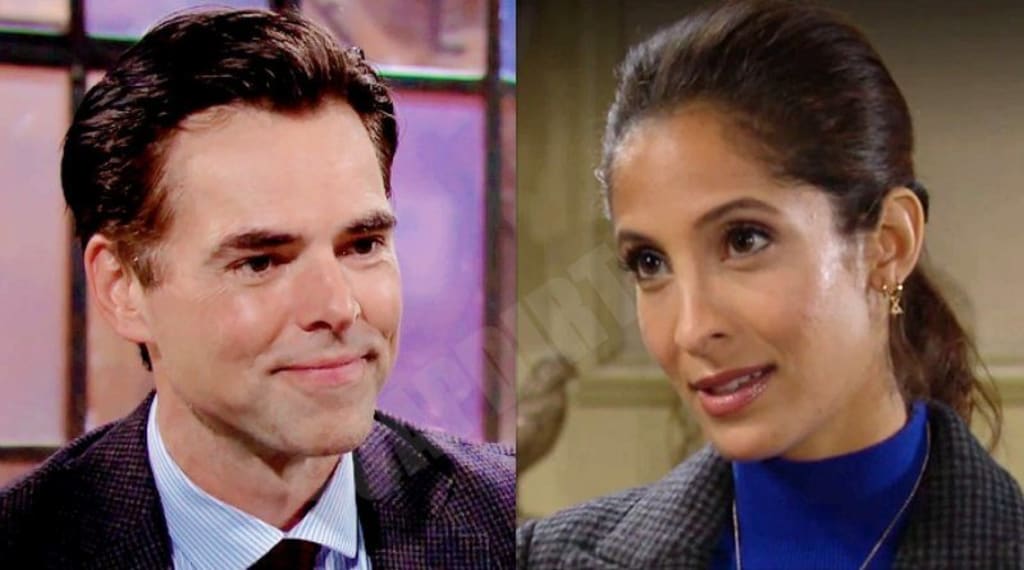 A power couple in the making.
Last year at this time on The Young and the Restless, viewers were ready to say goodbye and good riddance to Billy Abbott. Jill's son was acting out of character even more so than usual and spoilers insisted that Jason Thompson was about to be fired. Billy abruptly walked away from his job at Jabot and did nothing for a while. Both Victor and Victoria wanted to know how he planned to care for his family and eventually he said he had an out of town consulting job. Billy began hanging out with Amanda and grew more distant from his wife.
Things came to a head when Amanda's ex stabbed Vicki by mistake because both women were wearing the same dress to Victor's 40 year celebration for Newman Enterprises. During this time, Lily had been in jail for causing the accident that killed Hilary and her unborn child. When she was released she left Genoa City and divorced Cane who sold their family home after their twins went away to college, What a difference a year makes as everything has now changed. Jill stepped in and asked Lily and Billy to work together at ChanceCom and now the two are dating.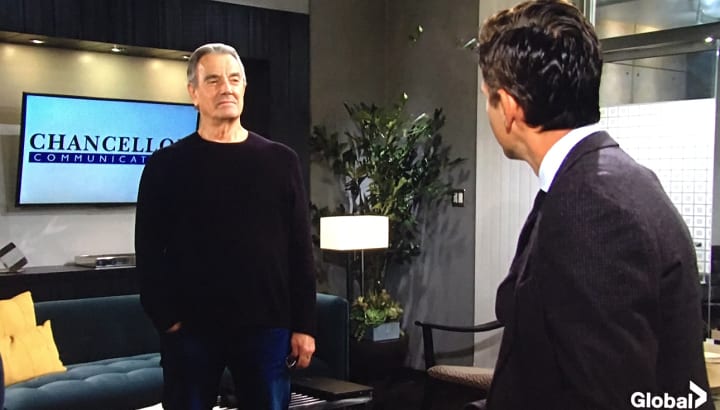 Y&R fans are enjoying a more responsible Billy and are glad that Lily is back in Genoa City full time. The duo are falling in love and dating but Victoria is becoming a burden. She is being petty and even used her children to try to interfere with time her ex wanted to spend with his new love. Viewers are saying that they don't want Vicki to pull her former husband back into the web of Newman drama. Victor is always trying to undermind the father of his grandchildren and his daughter seems to be following in his footsteps.
Victoria is growing more and more like her father every day and Y&R viewers do not like it. It does not even look as though Vicki is really still in love with her former spouse but only wants to stop him from finding love with someone else. Lily is not naive and understands that Billy needs to spend time with his children. She also will pick up on the fact that Vicki is trying to interfere with her new relationship. Billy appreciates that Lily encourages him to be his best self without actively trying to change him. His e- wife was always attempting to make him into someone that pleased her but was not who Billy truly was.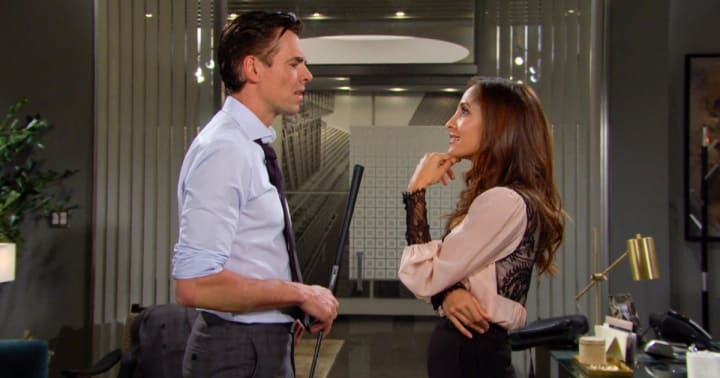 Vicki's actions seemed to indicate that she did not think her husband good enough which is the same attitude her father has. Now she is showing herself to be vindictive because he has something special with Lily. Fans are saying that the writers should not put Villy back together because they will go down the same dark path. At one point, viewers believed these two were destined to be together and wanted to see them but no more. Victoria interfering with Billy and Lily seems juvenile, especially now that she is running her father's company and keeping his legacy going.
Billy and Lily could become a power couple who take Chancellor into the future. Viewers don't want Victoria to keep trying to break them up but to get her own man. Too much water is under the bridge for Villy at this point but they should try to be good co-parents. Spoilers do not say what will happen next between the trio but Billy has already cautioned Victoria who pretended to be innocent. Stay tuned to The Young and the Restless to find out if Victoria continues to interfere and if Billy and or Lily puts her in her place.
tv
About the author
Cheryl is a poet, freelance writer, published author and former Newspaper columnist. She has degrees in Psycology and Biblical studies. She enjoys sharing natural cures, and Nostalgia related info. Tips are greatly appreciated.
Reader insights
Be the first to share your insights about this piece.
Add your insights