'The Young and the Restless' storylines that need to end
Viewers are becoming disgruntled with the repeating of history and desire the characters to move on.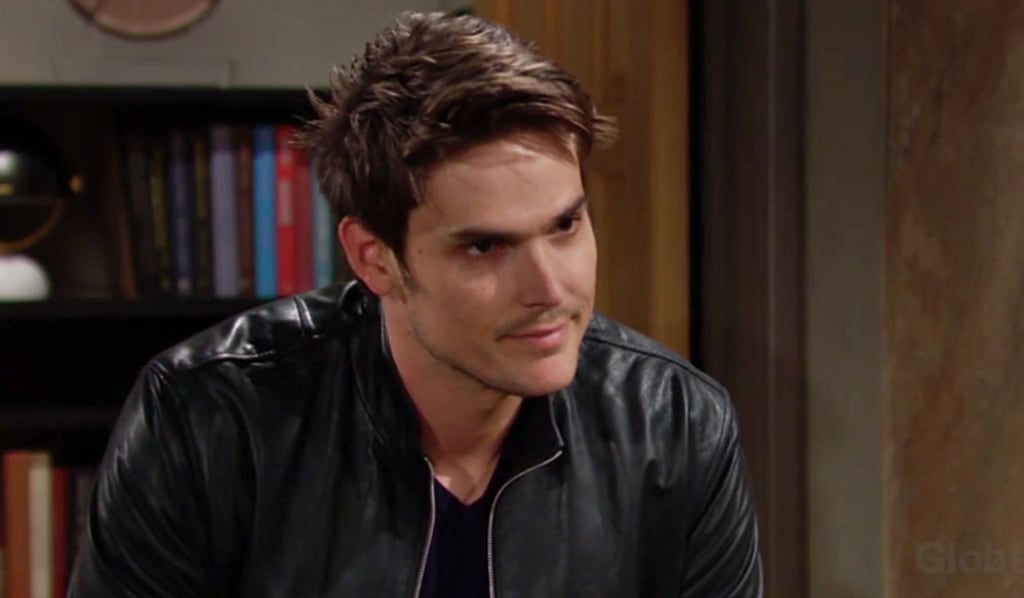 Fns want less Adam and Victor drama
Those who watch The Young and the Restless are expressing their disgust on social media as it pertains to certain storylines. Viewers are tired of the same old history being replayed and desire to see the characters move forward. We are in a new year but many Genoa City residents seem stuck in the past and continue to relive what they have previously experienced. Let's take a look at some of the issues that fans are complaining about on various Internet platforms.
Victor and Adam
The number one complaint seems to be the dysfunctional relationship between Victor and Adam, which borderlines on the insane. Adam has tried to kill his father, and Victor has seen to it his son ends up in jail. Adam changed his last name to Wilson, seemingly to cut ties with all things Newman. Even so, he and his dad just cannot stay out of each other's orbit. Viewers wish they would reconcile or part ways instead of this limbo and constant game playing.
Billy and Victor
Fans of Y&R are tired of Victor always trying to stick it to "Billy Boy." One of the worst things he has done was when he had Billy kidnapped and seduced by Chelsea. Recently when Billy was trying to prove his innocence in the shooting of Chance, Victor was hoping he was guilty. This unhealthy fixation on his former son in law is rubbing many viewers the wrong way. This has gone on for way too long and fans want it to stop.
Sharon and Adam
Spoilers had promised a reunion with Adam and Sharon with steamy love scenes because the couple is dating in real time. Instead, Sharon married Rey and now Faith will take photos of her kissing Adam. Viewers say The Young and the Restless needs to put this couple together or either keep them far apart. No one is enjoying the state of limbo they are in and fans say a decision needs to be made one way or the other.
Billy and Victoria
Once upon a time, most viewers were rooting for Villy but that is all water under the bridge now. Billy and Victoria are over and need to go their separate ways. Fans are really upset at the current storyline which has Vicki acting almost in a stalker manner. She is going to ruin Valentine's Day for Lily and Billy and this is not like her at all. It's time Victoria move on and the Y&R writers need to hear the viewers on this one.
Devon, Elena, Nate, and Amanda
Fans of The Young and the Restless were troubled when Mishael Morgan left the show around the same time as Eileen Davidson. They wanted her back because they enjoyed the chemistry that Devon had with Hilary. Morgan is back as the twin sister but viewers are not really warming up to her paring with Devon this time around. The situation has been tainted by the goings on between Nate and Elena and none of the 4 seem to know who it si they really desire. It took so long for Elena and Nate to give in to passion and to get Amanda and Devon together that many fans simply lost interest.
Jack Abbott's love life
The Young and the Restless viewers really do not want to see Jack Abbott paired with Sally Spectra who is young enough to be his grandchild. Viewers are remembering his ill-fated union with Kerry who was half his age. Jack is a beloved legacy character and deserves true love with a woman he can spend his life with, not a fling with a gold-digging user.
Paul, Kevin, Chloe, and Michael
Laureen has been on screen more now that Sally is working for her but longtime viewers are still waiting to see more of Paul, Michael, Chloe, and Kevin. Fans desire to see this long time Genoa City residents in meaningful storylines that will keep them on screen on a regular basis.
These are but a few of the situations that fans desire to see resolved on The Young and the Restless. Please continue tuning in to find out which direction these characters are going to take.
entertainment
Cheryl is a poet, freelance writer, published author and former Newspaper columnist. She has degrees in Psycology and Biblical studies. She enjoys sharing natural cures, and Nostalgia related info. Tips are greatly appreciated.
Receive stories by Cheryl E Preston in

your feed