The Young and the Restless Spoilers For March 23-27
Soap Opera Digest reveals an interesting week in Genoa City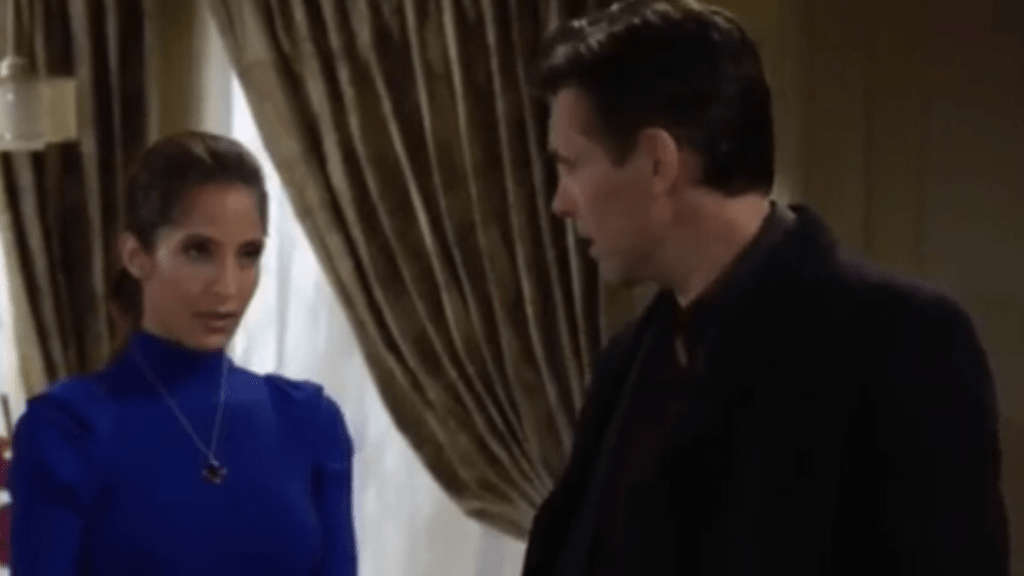 Spoiler alerts from Soap Opera Digest, as reported by Soaps she Knows indicate that The Young and the Restless will filled with exciting drama this coming week. If there are no preemptions, here are the spring previews for March 23-27.
Summer puts the brakes on with Kyle
After chasing Kyle for over a year, and finally getting him away from a Lola Summer will halt their relationship. Ms. Newman has been growing and evolving from her snowflake image and this is part of her evolution. She has been feeling guilty about how things went down as well as hurting Lola. Summer will do some soul searching and decide to put things on hold until Kyle has complete closure with Lola. Spoilers say Kyle will make a difficult decision this week and it might be agreeing to Summer's suggestion to halt their relationship. There is also the possibility that Theo could push him too far and he fired his cousin. Kola's divorce needs to be initatiated and then finalized, but that won't stop Theo who is waiting in the wings for Ms. Rosales/Abbott. Spoilers tease that it's possible he may even have a hidden agenda where Lola is concerned.
Amanda thinks she wants Nate
Amanda is going to set her sights on a romance with Nate, but she may be unable to forget the chemistry she had with Billy. Nate could pick up on this and certainly will not want to be a consolation prize. It's been difficult for fans to figure out what was going on with Billy and the lawyer. Some viewers were trying to determine whether Dr. Hastings would end up with Ms. Sinclair or if he would be dating Elena because Devon and Amanda got together. This situation is still not very clear but time will tell.
Sharon appreciates her support system but
Sharon's family continues to rally around her as she battles with cancer. Sharon will remain focused on maintaining her strength and independence. Rey, Nick, Mariah, and Faith will continue to look out for her but Sharon desires to keep to business as usual for as long as possible. This is why she agreed to counsel Victoria.
Billy and Lily continue to bond
On Friday's episode which will air on Monday, Billy and Lily seemed to bond a bit more and Jill was extremely pleased. The duo is working together to launch the Chancellor Media division and this week they will add some unexpected people to their team. Spoilers don't day who will join them but it would be nice if the twins returned from college and worked with their mom for the summer. All the major players on The Young and the Restless have jobs so virwers will probably be surprised by the new additions. There has also been much speculation that a romance could take place between Billy and Lily.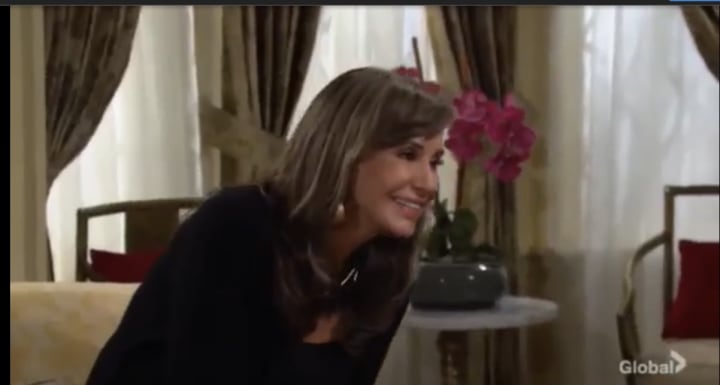 Adam messes up yet again
Adam is determined to find out the secret that his parents had years ago. He will go on a fact finding mission to uncover whatever Victor and Hope were hiding. Spoilers indicate that whatever he learns in Kansas is going to backfire and have devastating results. Once everything hits the fan Adam is going to need Chelsea's support. It sounds like while he is trying to take Victor down, he will learn something unsettling about his mother as well. Victor is going to be willing to go to great lengths in order to protect his family as well as his company. Whatever Adam unearths must be a scandal of a high level.
Nick and Phyllis stun their loved ones
Kyle and Summer will no longer be the talk of Genoa City. They will move to second place behind Summer's parents. Phyllis and Nick wI'll be attempting to define their relationship, while simultaneously dealing with the varied reactions of their family and friends. Phyllis has gone out of her way to allieanste Abby, Chelsea, Adam, and Chance in recent weeks. Victor and Nick can barely tolerate her so this news will have tongues wagging. Be on the lookout for updates related to The Young and the Restless upcoming episodes as well as any possible production hiatus due to the coronavirus.