The Young and the Restless's Summer Newman crosses over to The Bold and the Beautiful
Sally Spectra's past is about to come back to bite her as all her secrets come to light.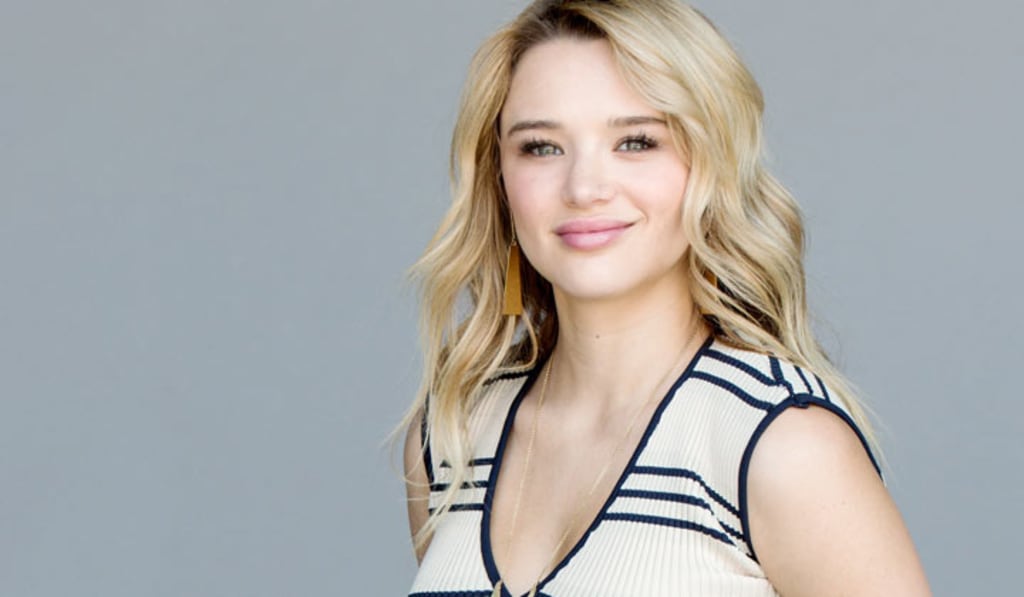 Summer crosses over to The Bold and the Beautiful.
Spoilers for The Young and the Restless had suggested a few weeks back that Flo Fulton was going to Genoa City and crossover from The Bold and the Beautiful. It was believed that she would be the one to expose the truth about Sally Forrester but some viewers thought it more likely that Summer would go to LA and they were right. On Tuesday Sally tried to convince Jack, Lauren, and Summer that she was not out for Ms. Newman's job or her man. She blamed everything on Theo and naturally, Summer pretended to buy the story. She later told Kyle that she is more suspicious of Sally than ever and was going to take a trip to get some answers.
Summer will be one of several Y&R characters who have crossed over onto The Bold and the Beautiful during the past decades. Lauren Fenmore, Amber Moore, Deacon Sharp, Sheila Carter, and ChristineWilliams all went from Genoa City to LA, Eric Forrester, his son Rick and Caroline Spencer traveled from the LA fashion world to the territory of the Newmans and Abbotts. The crossovers are always fun but this time it may spell the end of Sally Spectra's new career and her days in Genoa City.
When Summer finds out the facts about her rival she will surely use the information to make trouble and get Sally tossed out. There is always the possibility that Jack will be so smitten with Ms. Spectra he will forgive and forget. Those who watch The Bold and the Beautiful know that Sally is a chip off the old block of her namesake who was portrayed by the legendary Darlene Conelly. The younger redhead came to LA to revive her aunt's fashion house. She panicked and stole designs from Forrester Creations and remade them into her own.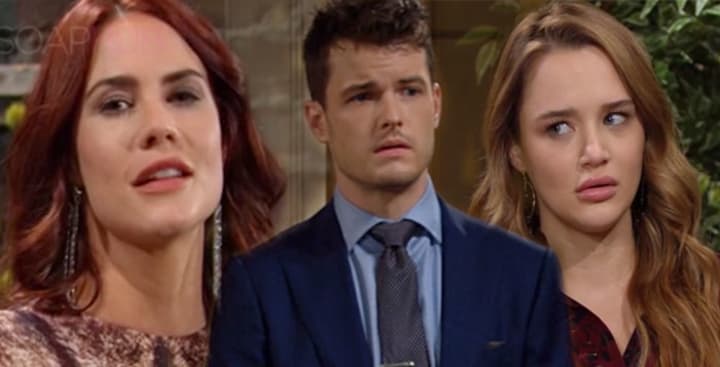 While she was dating Wyatt Spencer, Sally was thrown off guard when his highschool sweetheart Flo Fulton came to town. Ms. Spectra cooked up a scheme with her doctor to try and when Wyatt back using the sympathy card. She lied that she had a terminal illness and did not have long to live. Sally even went so far as to put pale makeup on her face and use a walker. When her ruse came to light she left LA and evenutally ended up in Genoa City. Instead of trying to be a better person, she immediately joined forces with Theo in an effort to take down the Abbotts.
After Lauren hired her as an assistant, Sally decided she wanted the job of heading up Jabot Collectives which was being run by Summer. She also set her sights on Kyle and decided to take Ms. Newman's man as well. Theo warmed Summer before he left town and she, in turn, told Kyle and Jack. Sally has tried to make nice, downplay her intentions, and blame Theo for all that went wrong. Summer did not believe a word out of her mouth and now is headed to LA to get some answers. The question on everyone's mind is who will it be that will reveal the depts of Sally's treacherous ways.
Will she talk to Flo and Wyatt or is there someone else who has it in for Ms. Spectra? Once Summer returns to Genoa City how will the information she brings back to town affect everyone involved? Will Lauren consider her CEO petty and wrong to dig into Ms. Spectra's past or will she feel like an idiot because she did not do a more thourough investigation before hiring her new assistant? The Young and the Restless did not disclose whether or not Courtney Hope signed a long term contract. It's possible that once her lies come to light she may lose her job and leave Genoa City. Be sure to stay tuned to both CBS daytime drama's and find out what Summer uncovers and how it will affect Sally's fate in Genoa City.
tv
Cheryl is a poet, freelance writer, published author and former Newspaper columnist. She has degrees in Psycology and Biblical studies. She enjoys sharing natural cures, and Nostalgia related info. Tips are greatly appreciated.
Receive stories by Cheryl E Preston in

your feed