'The Young and the Restless' fans want to know the identity of the lady in the green dress
This mystery woman has been working at Society for several months and never changes her attire. She is not listed in the credits and no one knows her name.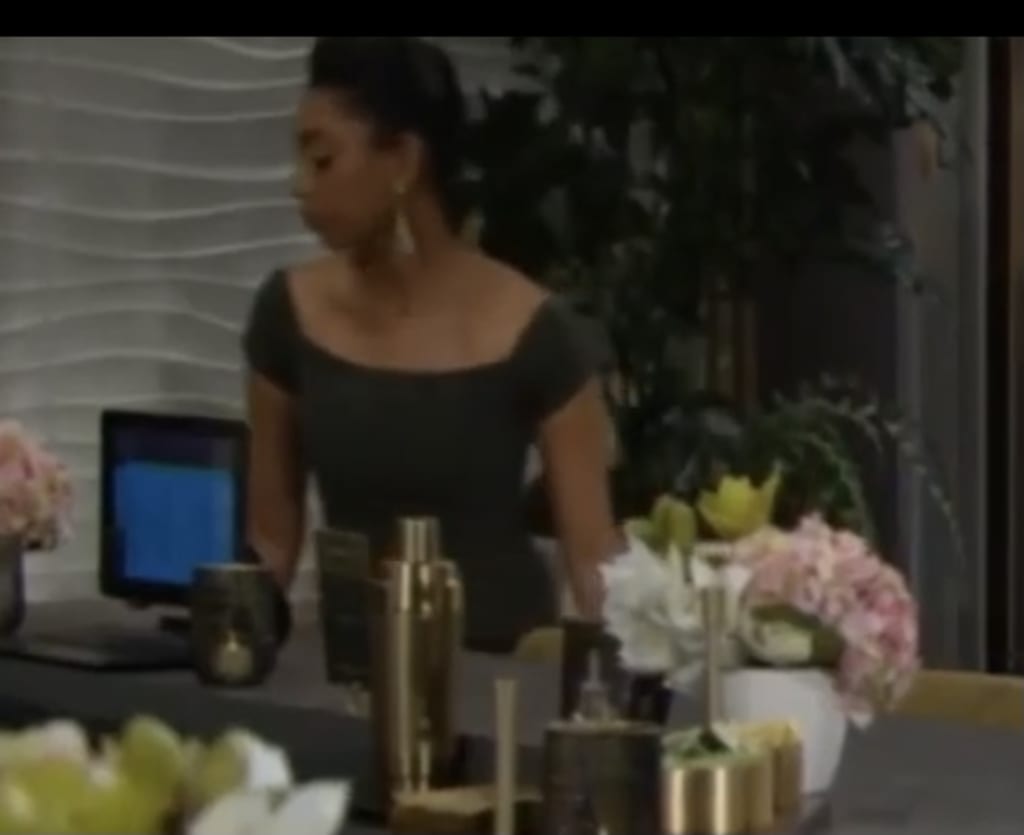 The Young and the Restless fans have a mystery they desire to solve. It involves an African American cast member who works at Society. She is always seen in the background and has been wearing the same green dress for months. Her name is never mentioned on the show and she cannot be found in the list of the current cast or in the credits. She has been around too long to be considered as a cameo role and viewers want some answers. On social media sites as well as forums for soap spoilers, the question is always the same. "Who is the lady in the green dress?"
Viewers do not recognize this new Y&R cast member from any other shows but believe there is a purpose for her presence in Genoa City. This character reminds me of a young man who was on the NBC sitcom A Different World for all 6 seasons but was never identified. He was a short black male who always wore sweaters. He usually would be hanging out in the Pitt when the college students were eating. He was mostly in scenes pertaining to Dwayne Wayne and Whitley Gilbert. He never had speaking lines but would join in with others as part of the crowd.
This unnamed character was never involved in any storyline but just seemed to be a part of the scenery. I have tried for years to find out this mystery man's identity but there absolutely is nothing listed for him. Those who watch The Young and the Restless are wondering if this day player will continue to be in the background or if she will ever be brought to the forefront? Not only is this young lady not being credited for her role but there are not any pictures of her either.
Viewers don't know the real name of this actress and neither do they know the name of her character and there are no photos. The two images that I have included were taken from Youtube. FYI you will only get a black screen if you try to get images from CBS.com. Considering all the conversations on social media about this woman you would think that there would at least be a photo somewhere. This mystery lady brought to mind the 1970s song by The Isley Brothers, "Who's that Lady." The lyrics to the first verse are:
Who's that lady? Who's that lady?
Beautiful lady, who's that lady?
Lovely lady, who's that lady?
Real fine lady, who's that lady?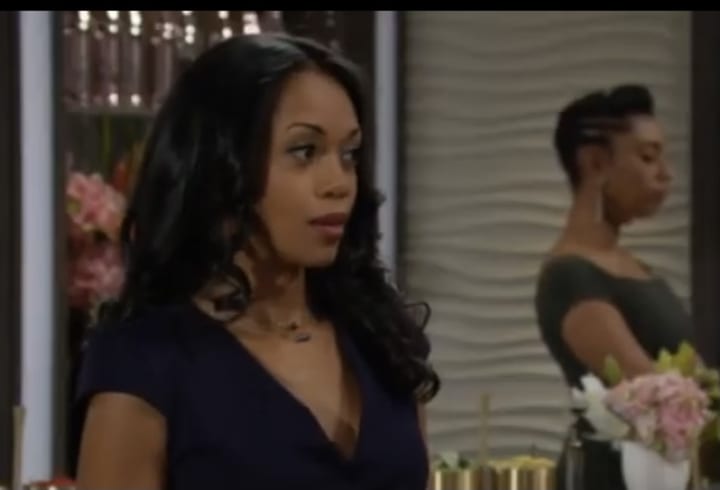 The Young and the Restless has hired a beautiful, lovely, real fine lady but are keeping her a mystery where fans are concerned. When two black actresses were hired to portray Amanda's birth mother and her half-sister it was announced right away that Y&R had cast two new recurring roles. Ptosha Storey, who was on the BET series, THE OWL, and also appeared on the popular show EMPIRE, portrays Naya Benedict. Leigh-Ann Rose whose credits include Younger and Love Thye Neighbor was cast as Imani Benedict.
Just like the young man from A Different World, there is absolutely nothing at all on the Internet related to the young African American woman who is being seen infrequently working at Society. Perhaps with so much buzz among fans to find out details, Y&R might eventually release some details about the actress. Until then viewers can enjoy watching her strut her stuff in the background for as long as the gig lasts. Be sure to tune in to The Young and the Restless weekday afternoons because some exciting episodes are coming up with Kyle, Ashland, Summer, Sally, Phyllis, and Luaren.
entertainment
Cheryl is a poet, freelance writer, published author and former Newspaper columnist. She has degrees in Psycology and Biblical studies. She enjoys sharing natural cures, and Nostalgia related info. Tips are greatly appreciated.
Receive stories by Cheryl E Preston in

your feed