The Young and the Restless fans want Diane long gone
Viewers have not warmed up to Ms. Jenkins even though Jack has proposed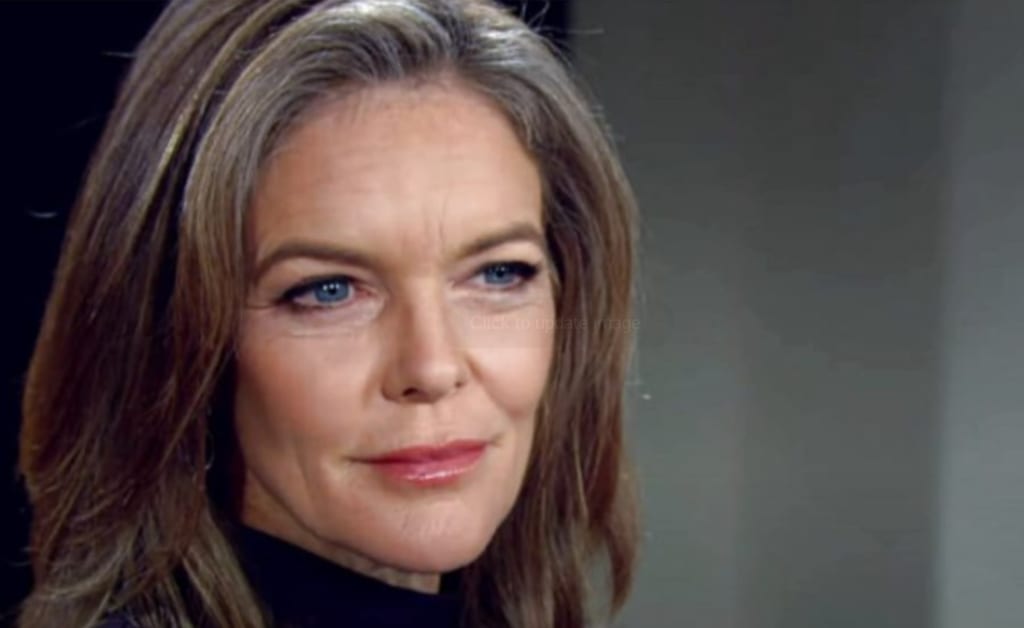 Fans want Diane long gone from General Hospital
Y&R fans say Diane needs to go right away
Fans of The Young and the Restless are puzzled as to why the series brought back Susan Walters as Diane Jenkins. Viewers had been asking for years for Jack Abbott (Peter Bergman) to have a life just like Victor Newman (Eric Braeden). Those who watch the CBS soap also wanted to see more action at Jaabot Cosmetics because Newman Media and Newman Enterprises are always front and center. Jack needed a love life but no one desired to see him tangled up with Diane who has been such a liar and deceiver.
When Kristan Alfonso first left Days of Our Lives in 2020 there were rumors she was in negotiations with Y&R execs and might even be a love interest for Jack but this never came to pass. Fans are concerned that by the time Phyllis Summers (Michelle Stafford) and Jeremy Stark (James Hyde) are through with their plot Jack's heart will be broken. If Walters does not stick around and Diane is killed off or leaves Genoa City again Jack will be back in his same lonely situation.
Could Phyllis and Jack ever find their way back to each other?
Phyllis is wrong for her actions but Stafford is a keeper not going anywhere. If anyone leaves it will more than likely be Diane and fans say they will be glad for her to go. There has been nothing but trouble ever since she showed up and no one can see her sticking around for the long haul. Fans of The Young and the Restless do not envision Diane and Jack being a power couple like Nikki and Victor. Viewers are also hoping that there will be no more marriages and divorces for these two at this stage in their lives.
Fans of The Young and the Restless did not like when the storyline appeared to be pushing Jack and Phyllis together again last October prior to the Tuscany wedding of Summer Abbott (Allison Lanier) and Kyle Abbott (Michael Mealor). Is it possible that after the Drama with Jeremy and Diane is wrapped up that Jack and Phyllis might find their way back to each other after all? Hyde has hinted in recent comments that his time on Y&R might be up but will Diane be leaving with him?
There are no clear-cut answers regarding Jack's love life
This storyline could go in so many different directions and spoilers are not giving fans much to go on. Next week Diane will catch Phyllis in the Abbott mansion but will not realize that she has stolen her wedding ring. Stark and Red are planning some type of frameup and the ring will probably play a role in whatever they are doing. One thing that is certain is that a majority of Y&R viewers are saying on social media that Diane Jenkins is not the answer they were hoping for when it comes to Jack.
Kyle loves his mom but is skeptical of her and Summer does not trust Diane at all. There really is no one else on the canvas right now that could be a romantic partner for Jack so viewers will have to watch this play out for as long as it takes. Be on the lookout for spoiler alerts, breaking news and updates for The Young and the Restless regarding if-how and when Diane will be removed from Jack's life and also Genoa City. The bicentennial mascarade ball is coming up and there will certainly be drama and possibly a murder mystery that Y&R fans are sure to enjoy.
About the Creator
Cheryl is a poet, freelance writer, published author and former Newspaper columnist. She has degrees in Psycology and Biblical studies. She enjoys sharing natural cures, and Nostalgia related info. Tips are greatly appreciated.
Reader insights
Be the first to share your insights about this piece.
Add your insights