The Young and the Restless: Celebrating 40 years for Ashley and Traci Abbott
Eileen Davidson and Beth Maitland have spent four decades in Genoa City.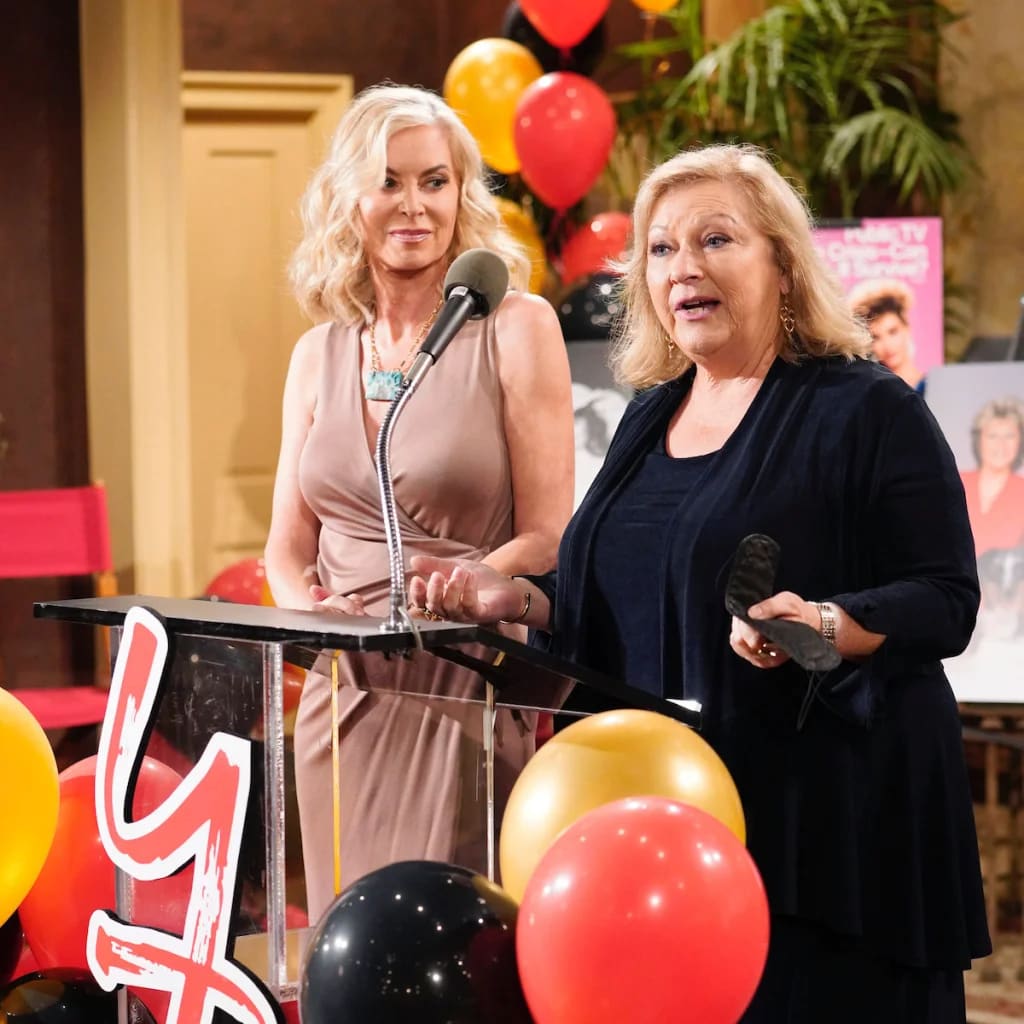 The Young and the Restless acknowledges a double milestone
The CBS soap The Young and the Restless is celebrating a double milestone for two popular long-time cast members. Beth Maitland (Traci Abbott) and Eileen Davidson (Ashley Abbott) were recently honored for portraying the sisters of the legacy family on the daytime drama for four decades. The characters were raised as the daughters of John Abbott (Jerry Douglas) and Dina Mergeron (Marla Adams) but Davidson's character found out she had a different biological father, a man named Brent Davis.
Both actresses have had periods where they were not on camera but they each maintained for 40 years and they are not alone. During the past five years, several of the cast have been showcased for achieving milestones on the CBS soap. Melody Thomas Scott (Nikki Newman), Eric Braeden ( Victor Newman), Doug Davidson (Paul Williams), and Kate Lender (Esther Valentine) reached four decades while Christian LeBlanc (Michael Baldwin) Jess Walton (Jill Abbott), and Peter Bergman (Jack Abbott) celebrated 30 years on the number one daytime drama.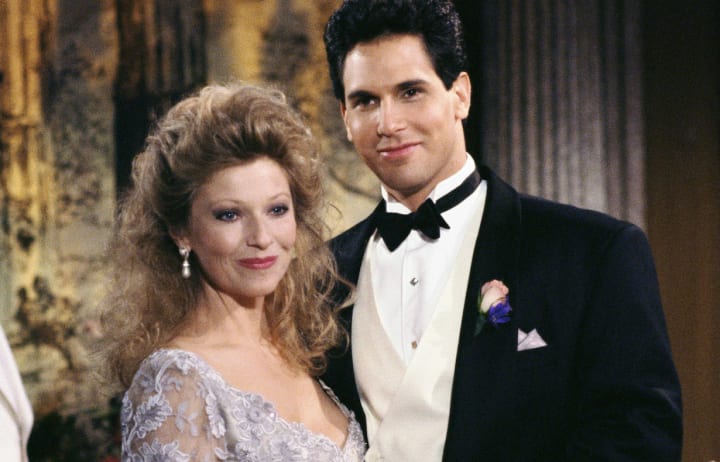 A former Y&R cast member joins the celebration
On hand for the celebration was Don Diamont who portrayed Brad Carlton on Y&R and was involved romantically with both sisters. Brad was the father of Traci's daughter Colleen Carlton (Tammin Sursok). Diamont currently portrays Dollar Bill Spencer on The Bold and the Beautiful. Both Davidson and Maitland have crossed over to the sister soap and Davidson has also portrayed Kristen Dimera on NBC's Days of Our Lives and the Peacock spinoff Days of Our Lives: Beyond Salem.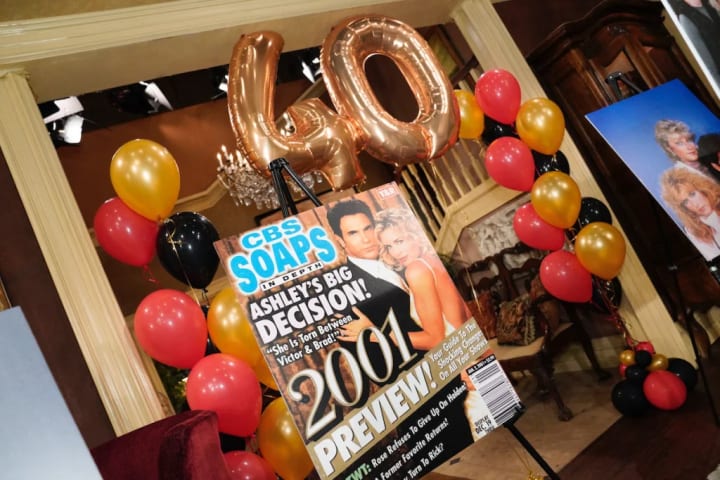 Beth Maitland as Ashley Abbott
Maitland joined the cast of The Young and the Restless as Traci Abbott on June 17, 1982, in what was intended to be a short-term contract role for three months but she impressed the producers and remained until June 4, 1987. She returned from November 1987 to December 1989, and again from September 1990 to June 1993, and made guest appearances in December 1993.
Fans fell in love with the actress and the character and theu came back from February to August 1994, February to April 1995, and April to May 1996. Traci reappeared in 1999, 2001 through 2002, and since 2006 on a recurring basis, Maitland won the Daytime Emmy Award for Outstanding Supporting Actress in a Drama Series for her beloved character in 1985.
Maitland said there was a point where the show stopped calling altogether and she believed her "soap ship had sailed". The actress revealed that once Maria Arena Bell became a writer her character received more airtime. She added, "I feel like an honored member of the cast. The climate has changed."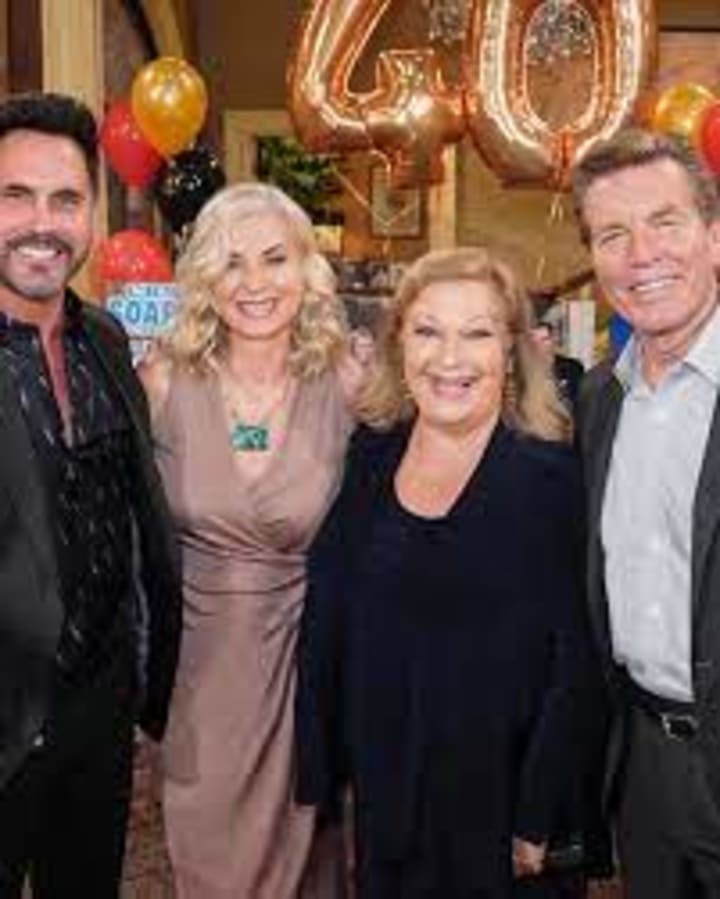 Eileen Davidson as Ashley Abbott
Davidson began playing Ashley Abbott on June 11th, 1982 and remained in the role until January of 2007. She returned the following year but was cut from The Young and the Restless in 2012. She returned to Y&R in 2013 and began appearing on a regular basis until she walked away in October of 2018. At that time the actress said she felt she should do other things and fans were devastated. She returned, however, in March of 2019 and has been on the soap ever since.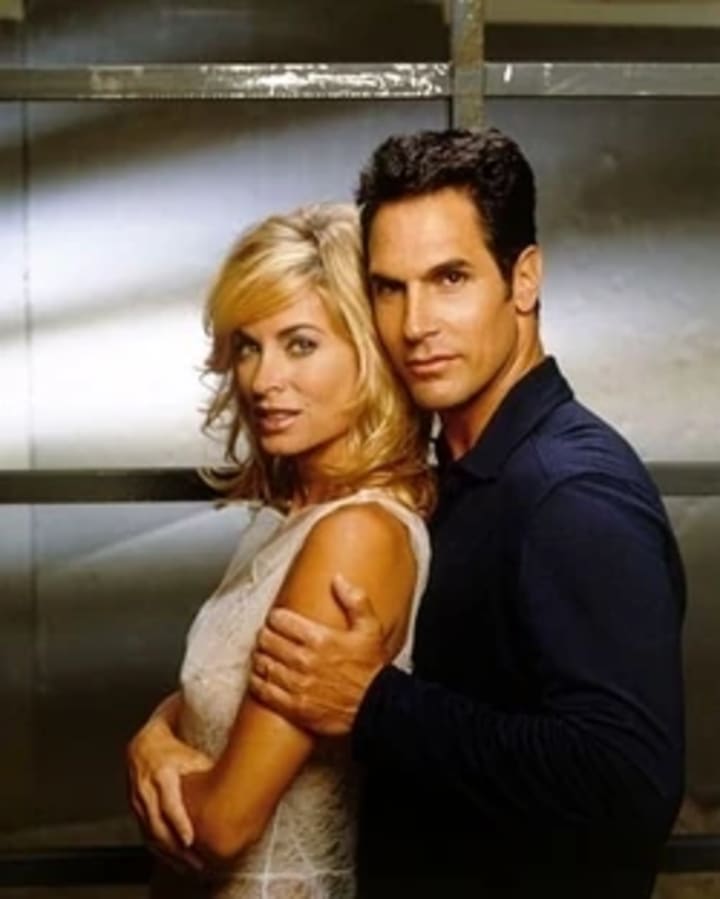 Davidson also originated the dual roles of Kristen DiMera and Susan Banks on NBC's Days of Our Lives. Stacy Haiduk currently portrays both characters but Eileen became Kristen again for Days of Our Lives: A Very Salem Christmas on the Peacock streaming service. Congratulations to Beth Maitland and Eileen Davidson for entertaining their loyal fans for four decades ass Ashly and Traci on The Young and the Restless.
celebrities
About the author
Cheryl is a poet, freelance writer, published author and former Newspaper columnist. She has degrees in Psycology and Biblical studies. She enjoys sharing natural cures, and Nostalgia related info. Tips are greatly appreciated.
Reader insights
Be the first to share your insights about this piece.
Add your insights