The Young and the Restless: Ashland sues Billy who declares "The gloves are off"
If Lily and her business partner believed things could not get worse for them they were wrong. Locke is bringing a lawsuit for libel and is not acting like a dying man.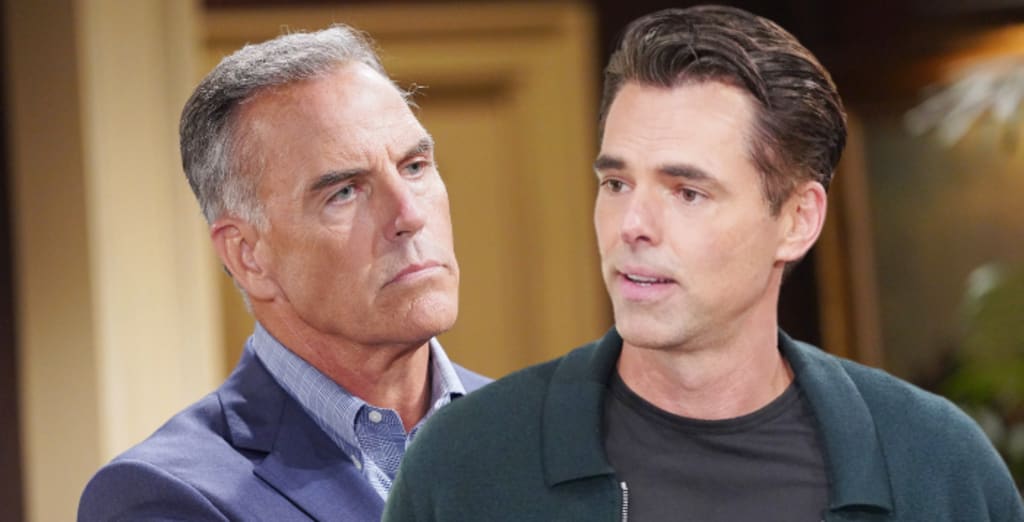 The Young and the Restless: Fans want Ashland dealt with
A number of those who watch The Young and the Restless have been voicing their opinions on social media about Ashland Locke (Richard Burgi. These viewers believe Victoria Newman's (Amelia Heinle) husband is lying about having terminal cancer and want his deception exposed. Now that Locke, Victor Newman (Eric Braeden), Adam Newman (Mark Grossman), and Jesse Games (Jamison Jones) have put the screws to Chanc Comm Y&R fans thought they would tone things down. Instead, Ashland will sue Billy Abbott (Jason Thompson) and Lily Ashby's (Christe Khalil) company for libel.
The Young and the Restless Spoilers: Locke will eventually get what is coming to him.
If Ashland is dying he should be spending time with his new wife. The last thing on his mind should be a lawsuit. He says he almost feels sorry for Billy but only almost. The thing is that Locke is guilty and should cut his losses. Instead, he and Victor, and Adam are acting like a group of schoolboys playing a prank. Billy was only looking out for the best interest of Victoria and his children but he was warned to back off. Now he might lose everything and the sad part is he was right about Locke.
The Young and the Restless: How long will Victoria stand by?
Victoria should be curious about why her "dying" spouse is wasting precious time going after her ex-husband. She had said she did not know what her father was up to in his plan for revenge but now the truth is out there. Victoria might reconsider and ask her husband and father not to do any more damage to her children's father. She should also begin asking questions about Locke's health, treatment, and prognosis. Vicki should get her head out of the sand and pay attention to what is going on around her because spoilers tease she will eventually be hurt by her husband.
The Young and the Restless Spoilers: Ashland should come clean
Fans of The Young and the Restless have been saying they want the entire truth to be revealed about Ashland. Viewers want Adam and Victor to eat crow once they realize that Locke was scamming them. There still is no evidence that Victoria's spouse is not dying but his misplaced energy has viewers wondering why he is not more concerned about his health and alleged impending demise?
The Young and the Restless: A future projection
Richard Burgi gave an interview recently where he said that Ashland would love to give Victoria a baby to remember him by when he is gone. He did not, however, confirm that his character was dying. He was simply projecting what he believed Ashland would do. If Ashland were shown visiting his oncologist or Vicki went with him to some of his treatments, his story would be more believable. Instead, he seems healthy and has the energy to be plotting the downfall of Chanc Comm and now is embarking on a lawsuit.
Earlier spoilers had said that Victoria would end up alone and heartbroken but viewers know that writers change their minds. It was said in February that there would not be a recast for Phillip Chancellor IV but now CBS has confirmed that Conner Floyd has been hired in the role. A preview for The Young and the Restless, show Billy saying "The gloves are off" so he clearly is going to fight back. Perhaps he can finally get to the bottom of all the deception surrounding his ex-wife's new husband and win Vicki over in the process.
entertainment
About the author
Cheryl is a poet, freelance writer, published author and former Newspaper columnist. She has degrees in Psycology and Biblical studies. She enjoys sharing natural cures, and Nostalgia related info. Tips are greatly appreciated.
Reader insights
Be the first to share your insights about this piece.
Add your insights