The Rise of the Fractured Fairy Tale in Young Adult Literature
Four of my favorites that showcase the genre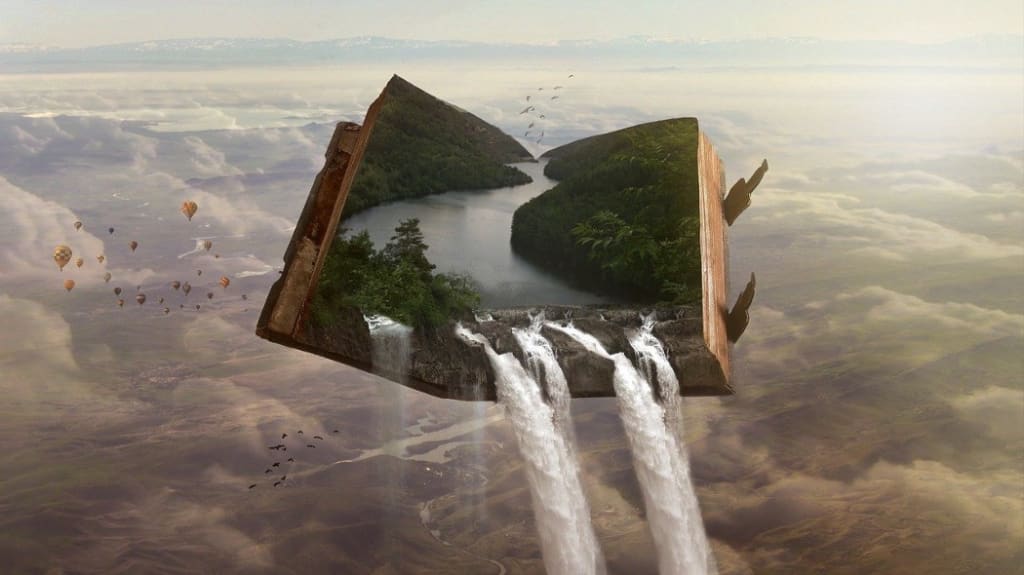 Image by Rogier Hoekstra from Pixabay
Fairy tales conjure images of the big bad wolf, of princesses who need rescuing, and of course, a charming prince. Their common point is the moral message. Originally meant as cautionary tales, fairy tales have a long oral tradition. However, today's children are more familiar with Disney versions of fairy tales than the original stories. Disney movies with their spin-off merchandise have devolved fairy tales into charming bedtime stories.
Fractured fairy tales take the moral lesson from the original fairy tale and twist it
In many fractured fairy tales, the girls are no longer damsels in distress, waiting for a charming prince to rescue them. The Paperbag Princess became a classic in its own right. Feisty Princess Elizabeth wears her paper bag with pride and sets off to rescue Prince Roland. In this version, Prince Roland plays the role of "damsel in distress" when a dragon kidnaps him.
There are many accounts of the Big Bad Wolf pleading his case. Perhaps the most well-known version is The True Story of the Three Little Pigs by Jon Scieszka. The Big Bad Wolf claims he is behind bars because of a set-up. The entire story of The Three Little Pigs is nothing but a tall tale used to frame him.
Fractured fairy tales in YA are breathing fresh life into the classic stories
In the last few years, fractured fairy tales written for the YA market have surged in popularity. These fractured fairy tales go well beyond a simple retelling of childhood stories. Instead, YA tales are complex and often explore different perspectives.
YA fractured fairy tales appeal to readers because they are familiar yet vastly different. These modern retellings explore fairy tales in a new light and are more relevant today. While the magical forest is still a typical setting, you can also find the fairy tale characters living in the modern world or a dystopian society.
In part, the appeal of YA fractured fairy tales is due to parallels with coming of age stories;
Innocence to empowerment;
Identity;
Contrast between beauty and vanity;
Heroism vs. a quest for power;
Betrayal;
Family life — both as a blessing and as a curse;
Love and sacrifice.
Here are four of my favorite YA fractured fairy tales/series.
1. Lunar Chronicles by Marissa Meyer
In a dystopian future, Cinder is an adopted cyborg with a stepmother who resents her. Cinder attracts Prince Kai's attention when he asks her to fix his broken android. Things change for Cinder when her beloved stepsister, Peony, contracts the deadly Letumosis. Cinder's stepmother blames Cinder and 'volunteers' her for Letumosis testing. Soon Cinder is tangled in a web of betrayal.
On Luna, Queen Levana is plotting to expand her Queendom and take control of Earth by marrying Prince Kai.
The reader is introduced to more fairy tale characters as the series progresses. Scarlett is looking for her lost grandmother and convinces Wolf to help her. But Wolf is part of a trained team under the control of Queen Levana. Cress (Rapunzel) is trapped in a satellite spying on Earth for Queen Levana.
Meanwhile, on Luna, Winter (Snow White) has her own problems. She's becoming too popular with the people, and Queen Levana plots her demise.
2. The Evil Queen by Gina Shoalwater (Book 1 in Forest of Good and Evil)
Can you be born bad? Or is evil created?
In the realm of Enchantia, fairy tales are real. But instead of being moral lessons to learn, they are prophecies for the future. Raised in the moral world, Everly discovers her affinity for mirrors. On returning to Enchantia, Everly soon realizes that she will become the Evil Queen. According to the prophecy, that is. But she doesn't feel particularly evil, so Everly fights against the assumptions.
Besides, Prince Roth has to be Prince Charming, and their interest in one another is smoldering! Is there a chance everyone's wrong? Might Everly be Snow White? Could the prophecy be wrong?
But events conspire against Everly, forcing her to become Roth's stepmother. Has Everly's fate been sealed?
Evil isn't born, it's made. One thought and action at a time. Take a good look at what you've made. — Harper Collins Publisher
Book two, The Glass Queen, explores the prophecy of Cinderella.
3. A Court of Thorns and Roses Series by Sarah J. Maas
A Court of Thorns and Roses retells Beauty and the Beast with a generous helping of fairie folklore and a dash of Phantom of the Opera. Feyre is a huntress, providing for her family, who have fallen on hard times. When she kills a fairie wolf, Feyre must make restitution.
So, Feyre leaves her family behind to live in Tamlin's large and beautiful house. Tamlin is the High Lord of Spring — a position of great power. But Tamlin and all his fold are suffering from a magical blight. They all wear masks. These masks are magically attached and can not be removed unless the curse is lifted.
Feyre needs to learn the truth behind Tamlin, his friend Lucien and the curse. And along the way, she becomes magically bonded to Tamlin's enemy.
The romance is hot, heavy, and steamy in this series, placing it at the upper end of YA.
4. Stepsister by Jennifer Donnelly
What would it be like to live with the label of Cinderella's ugly stepsister?
Isabelle cut off her toes in exchange for a happily ever after. Except, the glass slipper filled with blood, revealing Isabelle's fraud. Now Cinderella is at the palace, and Isabelle lives in shame. She's had a lifetime of not being good enough. Because no matter what Isabelle tried, she could never live up to her mother's expectations.
There is no place for a mean, jealous girl in a world where beauty and kindness are paramount — until Isabelle becomes caught up in a game between Chance and Fate.
Fate wagers that Isabelle could never change her destiny. She will forever be known as the ugly stepsister. In contrast, Chance is willing to gamble that Isabelle can change her path and overcome her previous misfortune.
While technically not an official series, Jennifer Donnelly has another fractured fairytale. Poisoned shares a similar cover and brand to Stepsister. In Poisoned, Donnelly turns the tale of Snow White upside down.

The Rise of the Fractured Fairy Tale in Young Adult Literature, was first published in Books Are Our Superpower
literature
About the author
Sandi Parsons lives and breathes stories as a reader, writer, and storyteller. Subscribe to my newsletter & receive my free ebook The Last Walk → https://bit.ly/3cGvsPB
Reader insights
Be the first to share your insights about this piece.
Add your insights