The Return of Beavis and Butthead
Long live Beavis and Butthead!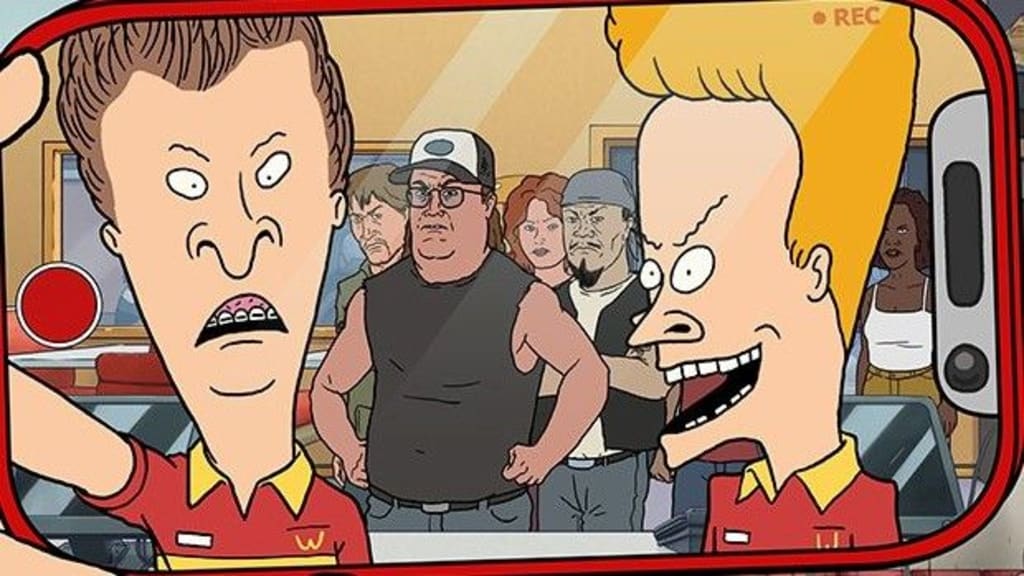 The boys are back!
I am a lifelong fan of Beavis and Butthead, the series that aired originally on MTV the brain child of legendary animator Mike Judge. The concept of the show is genius focusing on the hilarious misadventures of two teenage metalheads who cause hilarious Hijinx in their hometown of Highland . It is never clear where the town is located some say New Mexico other say Texas I myself lean towards Texas as well. the boys have life goals for anyone looking to argue the boys moral fiber consisting of one day being able to score, get nachos, getting chicks, money, cool music videos, and finding something that doesn't suck on television.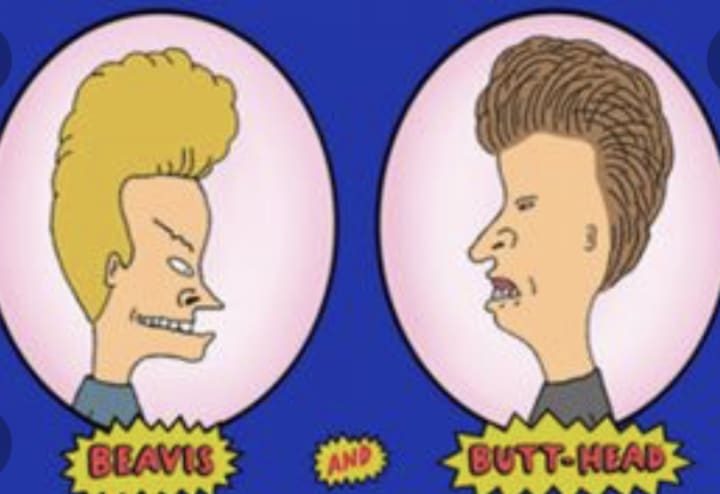 Beavis and Butthead have become cultural commentators where it began as watching music videos giving their thoughts on the video and then many times going off on funny tangents about a variety of subjects. They still do this but now it's on YouTube videos. The show has been tweaked and updated but the concept and the boys remain faithfully unchanged tried and true and loyal to the original concept at the time of writing this article it's important to mention the show was picked up by Paramount plus. I believe that Beavis and Butthead speak to the underdog in all of us.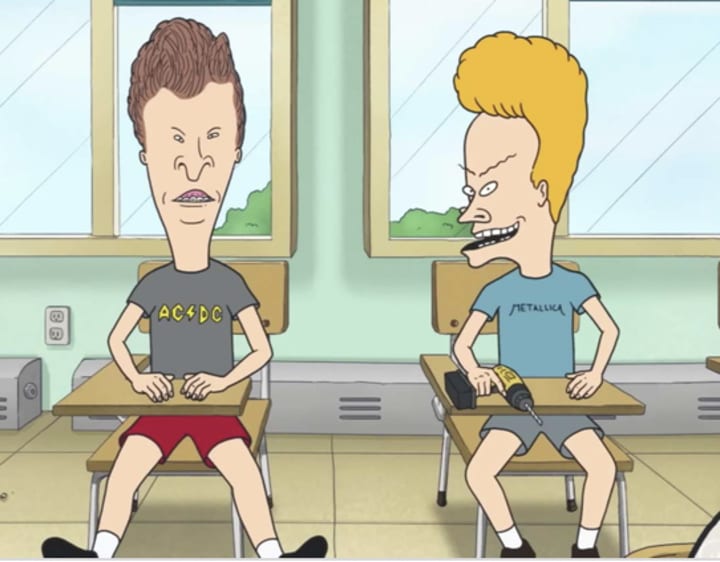 How Beavis and Butthead originally influenced the world and the musical landscape-by the shirts they wore it's easy to see which metal bands they were personally loyal to butthead had worn AC/DC shirt and beavis wore a Metallica shirt and let everybody know about his love of the band. They were not fans of hair metal no way or bands like poison or motley Crue and they had a geeky kid name Stewart hanging around them who always wore a winger shirt which ruined the band as I hear they love Ozzy and Black Sabbath as they should! Beavis and Butthead also love rap and hip-hop for example they loved and love Snoop Dogg, Dre among others, and the Metal and Hip hop communities love them and love them too!