'The Picture of Dorian Gray': A Close Analysis
A textual analysis of Oscar Wilde's gothic novel, The Picture of Dorian Gray (1890).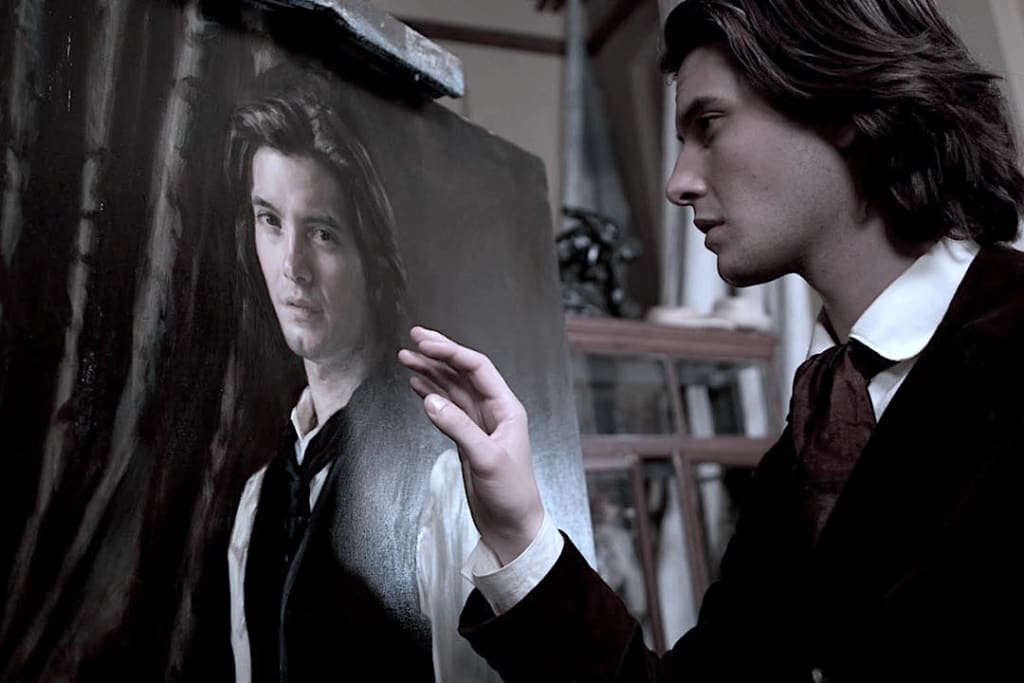 "We have lost the abstract sense of beauty."
A couple of months ago as I was going through my Ben Barnes obsession, I stumbled across one of his films, Dorian Gray (2009). I discovered that it was one of the many film adaptations of the classic novel The Picture of Dorian Gray by Oscar Wilde. Naturally, a week later I had it sitting on my bedside table with a bookmark lodged between the pages.
Despite the stark differences between the 2009 film and the original text (that's a discussion for some other time), I instantly took a liking to Wilde's philosophical narrative. In particular, his perspective on the relationship between art and soul, the act of worshipping a friend and the danger of being blinded by vanity.
This is what I take away from The Picture of Dorian Gray.
"The reason I will not exhibit this picture is that I am afraid that I have shown in it the secret of my own soul."
Wilde defines the connection between art and soul through the painter Basil Hallward. Wilde reflects on how "every portrait that is painted with feeling is a portrait of the artist, not of the sitter" as society treats "art as if it were meant to be a form of autobiography." This idea is critiqued by Basil who refuses to "bare" his soul to the "shallow prying eyes" of an audience. He contests that an "artist should create beautiful things, but should put nothing of his own life into them." This ideology is driven by his desire to conceal his "heart" from the "microscope" of the audience as he believes that he has "put too much" of himself into his art. Wilde's novel highlights the power of an artist as Basil connects Dorian's soul to his portrait.
"Don't take away from me the one person who gives to my art whatever charm it possesses: my life as an artist depends on him."
Wilde demonstrates the difference between friendship and obsession in his novel through Dorian's relationship with Basil. Wilde reveals how Basil is "dominated, soul, brain, and power" by Dorian from the first moment they meet to highlight the "extraordinary influence" that overpowers him. The theme of worship is emphasised in the text as Basil declares that Dorian is "absolutely necessary" to him as his "mere personality" has introduced Basil to "an entirely new manner in art." Basil asserts that Dorian enables him to "see things differently" and "recreate life in a way that was hidden" from him before in order to highlight the power an individual can have over someone's work. Here, Wilde accentuates the idea that Dorian was more than a friend to Basil; he became his art.
"You have a wonderful influence. Let it be for good, not for evil."
With Harry's influence, vanity prevents Dorian from seeing beyond immorality. Wilde reveals that Dorian "does not think his natural thoughts" after Harry warns him that "when your youth goes, your beauty will go with it." Vanity is reinforced in the text as Harry states that he chooses his "friends for their good looks." This further highlights Harry's disregard for Dorian's virtue as he encourages Dorian to "realise" his youth by "searching for new sensations," regardless of the sins he commits. This idea is stressed with the gothic device of Dorian's portrait as Dorian watches his picture bear the scars of his soul. With this, Wilde explores the concepts of good and evil by showcasing how one can be judged "by the effect" they have over their friends. Wilde condemns the vain and self-indulging attitudes of Harry and Dorian as he outlines that the "aim of life is self-development." He indicates that as people "are afraid of themselves", they have neglected "the highest of all duties," which is to "realise one's nature perfectly" and not let vain pursuits lead you down an immoral path.
The Picture of Dorian Gray examines the relationship between one's soul and art, the power of influence and the desire to preserve beauty in the face of horror. Whether you're taken by Wilde's poetic speech or enticed by Ben Barnes himself, there's no denying that this novel is a work of art.